Tour in Suburban Beijing to Enjoy Good Time
The International Labor Day holiday is coming. Suburban Beijing would be a good choice for tourists who aren't preparing for a long journey. The unique and featured villages boast perfect service facilities in all respects, and will enable you to disburden your pressures and embrace the nature.

Beijing Municipal Commission of Tourism Development recently released four themed routes in suburban Beijing for the holiday, including "Leisure Trails ---- Aerobic Tour", "Featured Villages ---- Happy Tour", "Exquisite Homestays ---- Pleasure Tour", and "Beautiful Roads ---- Self-driving Tour", in order to introduce the best tourism projects to the residents and provide them with reliable travel guidelines.

Theme One: Leisure Trails ---- Aerobic Tour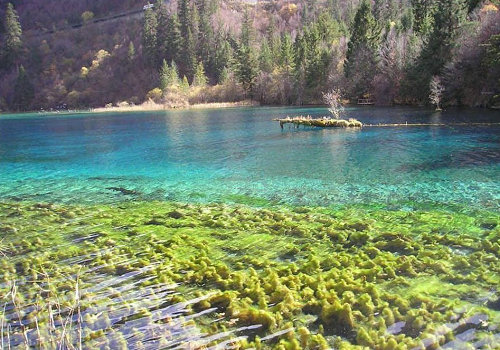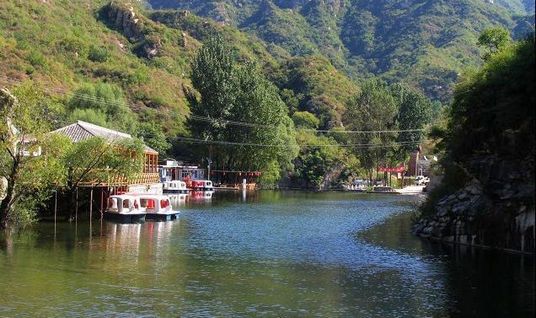 Shentangyu Hiking Trail
Suburban Beijing enjoys plenty of un-crowded walking trails surrounded by magnificent sceneries, such as Wucai Qianshan National Waterfront Hiking Trail, Jimingshan Sightseeing Trail, Yudushan Sightseeing Trail, Wulong Valley Sightseeing Trail, Shentangyu Hiking Trail, Labagoumen Sightseeing Trail, Pinggu Glass Sightseeing Platform, Baihua Mountain Hiking Trail, Beijing Changyucheng Trail, Duanmugou Sightseeing Trail, etc. Each trail depicts a magnificent landscape. Walk on the trails in suburban Beijing with your families this vacation, and leave your laughter and stories.

Theme Two: Featured Villages ---- Happy Tour

Suburban Beijing plans to focus on building 100 featured resort towns and villages, including Beijing WTown (Gubeikou Water Town), Qianjiadian Town, Panggezhuang Town, Zhaitang Town, Shisanling Town, Shidu Town, Jinhaihu Town, Huaibei Town, Bohai Town, Mulin Town, etc. They will improve your senses of happiness and satisfaction during the tour.

Theme Three: Exquisite Homestays ---- Pleasure Tour

There are lots of special homestays in suburban Beijing, like Ruyiyuan Hotel, Forest Village Hotel, and Huangshandian Village Homestays Colony in Fangshan District, Shiguang Shuicheng Inn, Hawthorn Yard, Yuanxiangli•Shuiquan, Zuolin Youshe Inn, Bai Li Xiang Ju, and Yuanxiangli•Sansi in Yanqing District, Guoao Village Villa, Pondlife Hotel, Lishan Xiaozhu, Banshan Courtyard Farm Inn, and Ming House in Huairou District, etc. They are seated in pastoral surroundings, attracting tourists all over the country. They are not only stages of a journey, but also its destinations.

Theme Four: Beautiful Roads---- Self-driving Tour

Five districts in suburban Beijing, namely, Mentougou, Changping, Pinggu, Huairou, and Yanqing have started their constructions of Holistic Tourism Demonstration Areas. Currently, the following highways are favored by self-driving tourists, including National Highway 109 (Beijing Section), Fanqi Road, Gulong Road, Ansi Road (Xingshou-Sihai Section), Huaihuang Road, Changchi Road, Hongjing Road, Luanchi Road, La'nian Road, and Miaofengshan Road.