Summary
DAY 1 Arrive in Beijing
DAY 2 Beijing: Mutianyu Great Wall, Ming Tombs, Bird's Nest, Water Cube
DAY 3 Beijing: Temple of Heaven, Tiananmen Square, Forbidden City, Summer Palace
DAY 4 Beijing to Xian by high-speed train: Nanluoguxiang Hutong
DAY 5 Xian: Big Wild Goose Pagoda, Bell Tower, Drum Tower, Muslim Quarter, Dumpling Banquet
DAY 6 Xian: Terra-cotta Warriors and Horses, Ancient City Wall
DAY 7 Xian Departure
DAY 1
Place&Transport: Beijing
Today's Activities: N/A
Accommondation: Four star hotel in Beijing
Meal: N/A
Welcome to China! Upon on your arrival, our Beijing local guide will pick you up at the arrival hall of Beijing Airport with a pick up sign "China Private Tour" and escorted to your downtown hotel by a private comfortable vehicle. Our guide will help you to check in hotel. The rest day is free on your own to get over the jet lag or explore Beijing city.

DAY 2
Place&Transport: Beijing
Today's Activities: Mutianyu Great Wall, Ming Tombs, Bird's Nest, Water Cube
Accommondation: Four stars hotel in Beijing
Meal: B,L,D
In the morning, our guide will pick you up at your hotel lobby at pointed time. Today, you will visit must-see place in Beijing-Mutianyu Great Wall.

Firstly, drive about 70km (1.5 h) to visit Mutianyu Great Wall. The less-crowded. "If you haven't climbed the Great Wall, you haven't seen China." Many of your friends who visited China before might have told you this. It is indeed an experience of life. As one of the best-preserved parts of the Great Wall, Mutianyu section of Great Wall used to serve as the northern barrier defending the capital and the imperial tombs. It's known for its beautiful surroundings - dense woods and rich pastures changing colors with the seasons of a year.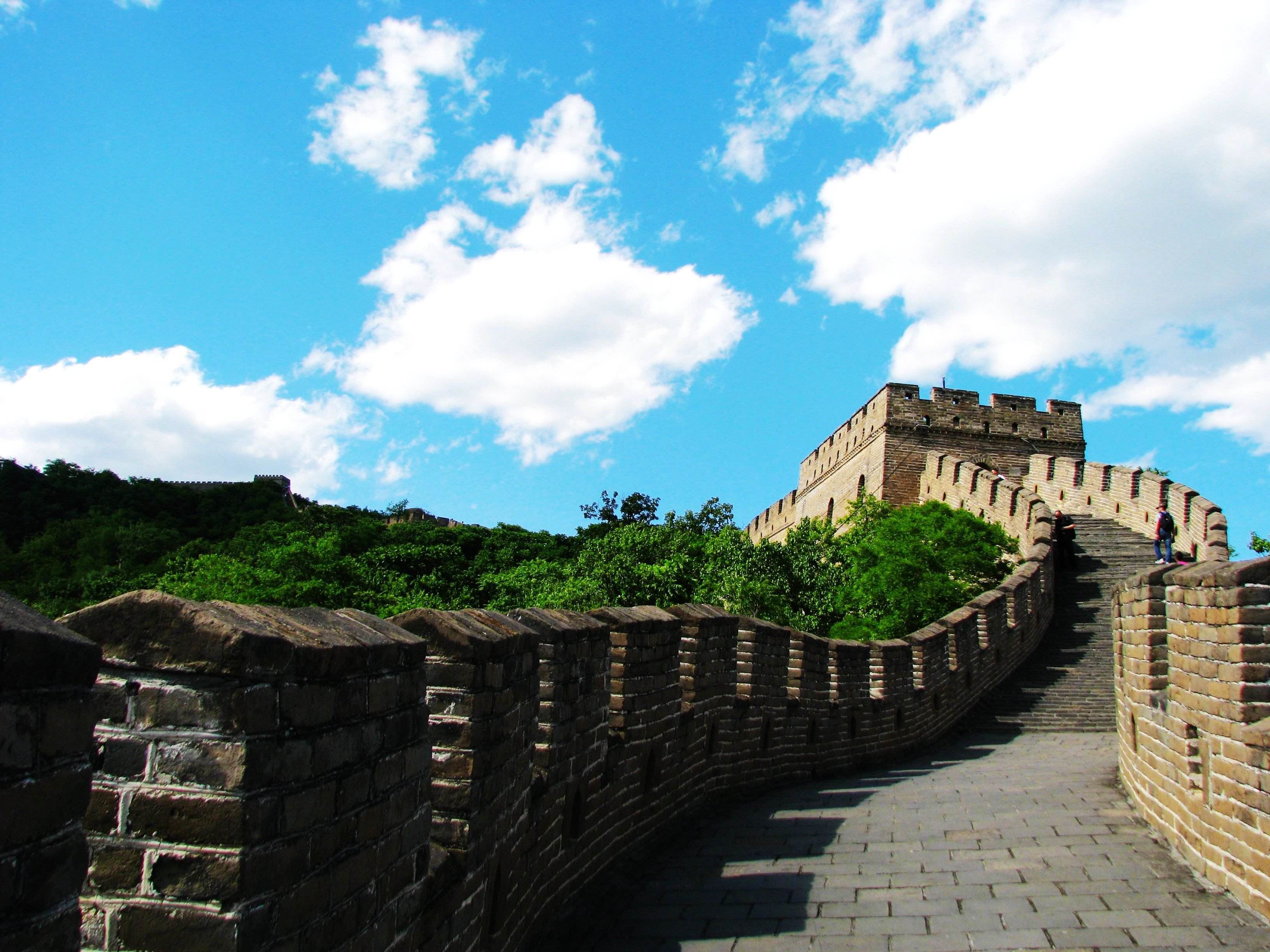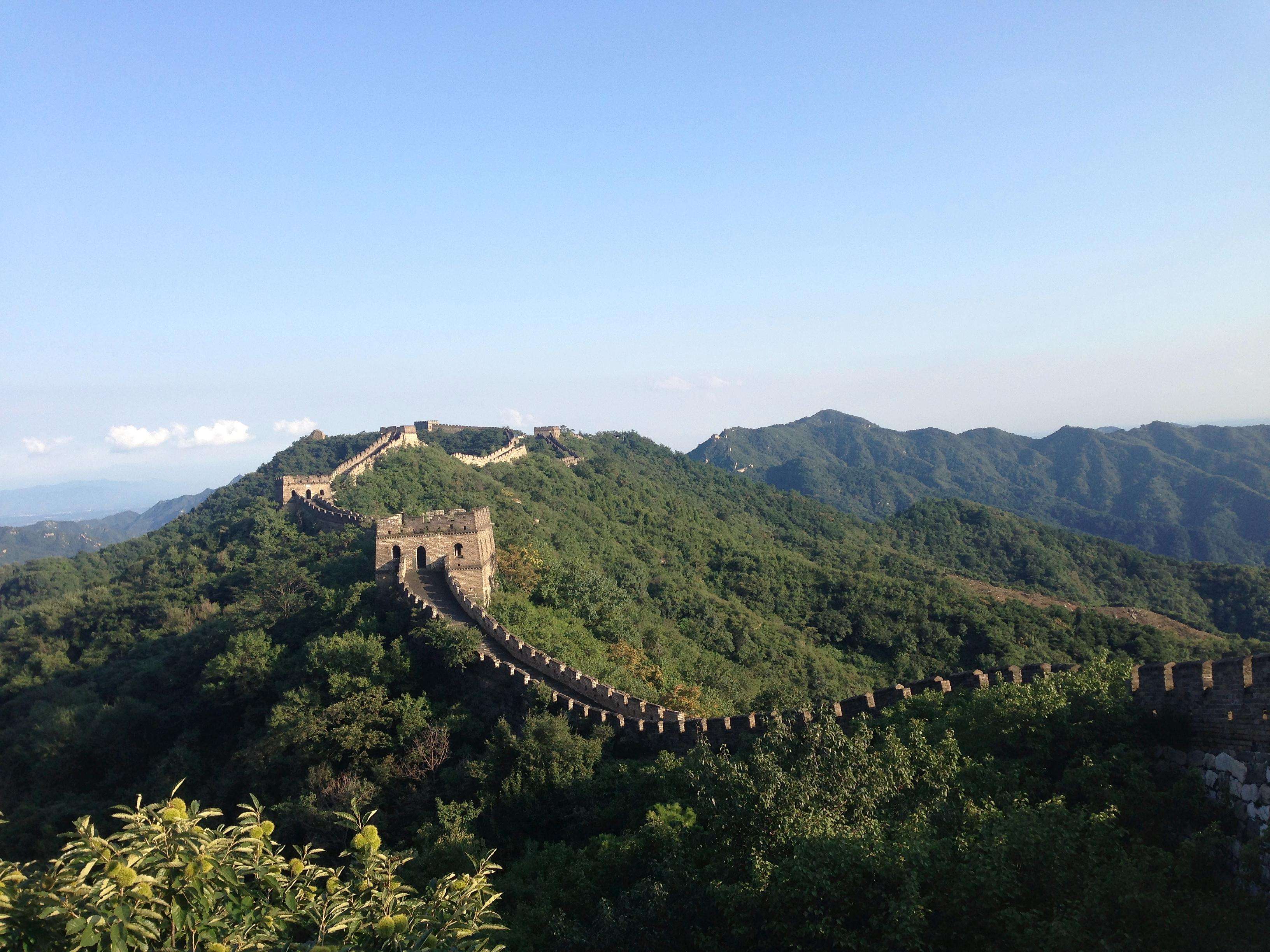 Your lunch is offered near the Great Wall in a local Chinese restaurant.

After lunch, the Sacred Way, affiliated with the Ming Tombs, is a main attractions arranged for you. The Ming Tombs lie in Changping County, about 50 kilometers (31 miles) northwest from the urban area of Beijing. It is actually a tomb cluster of the Ming Dynasty (1368-1644), including thirteen emperor's mausoleums, seven tombs for concubines and one grave for eunuchs.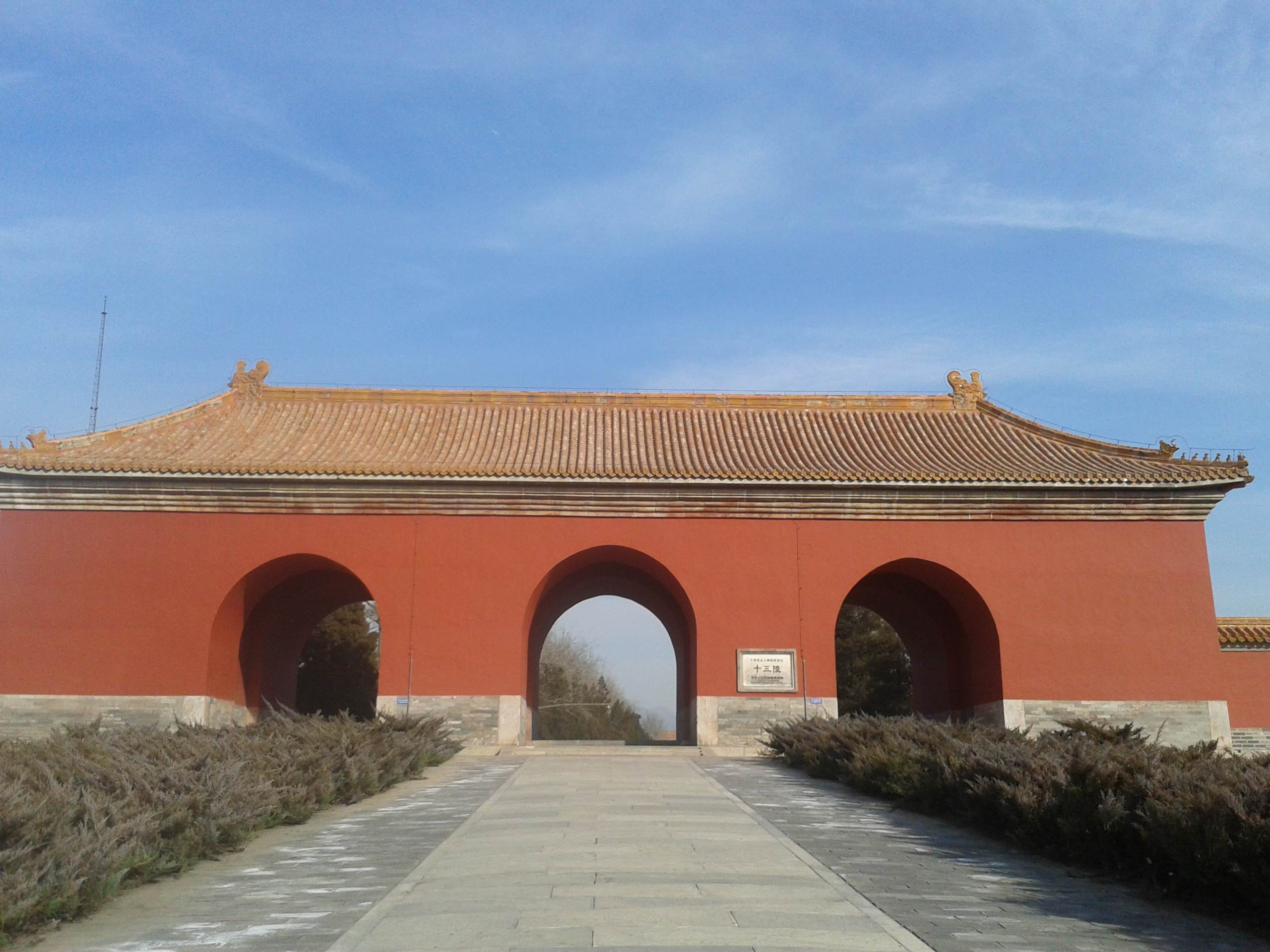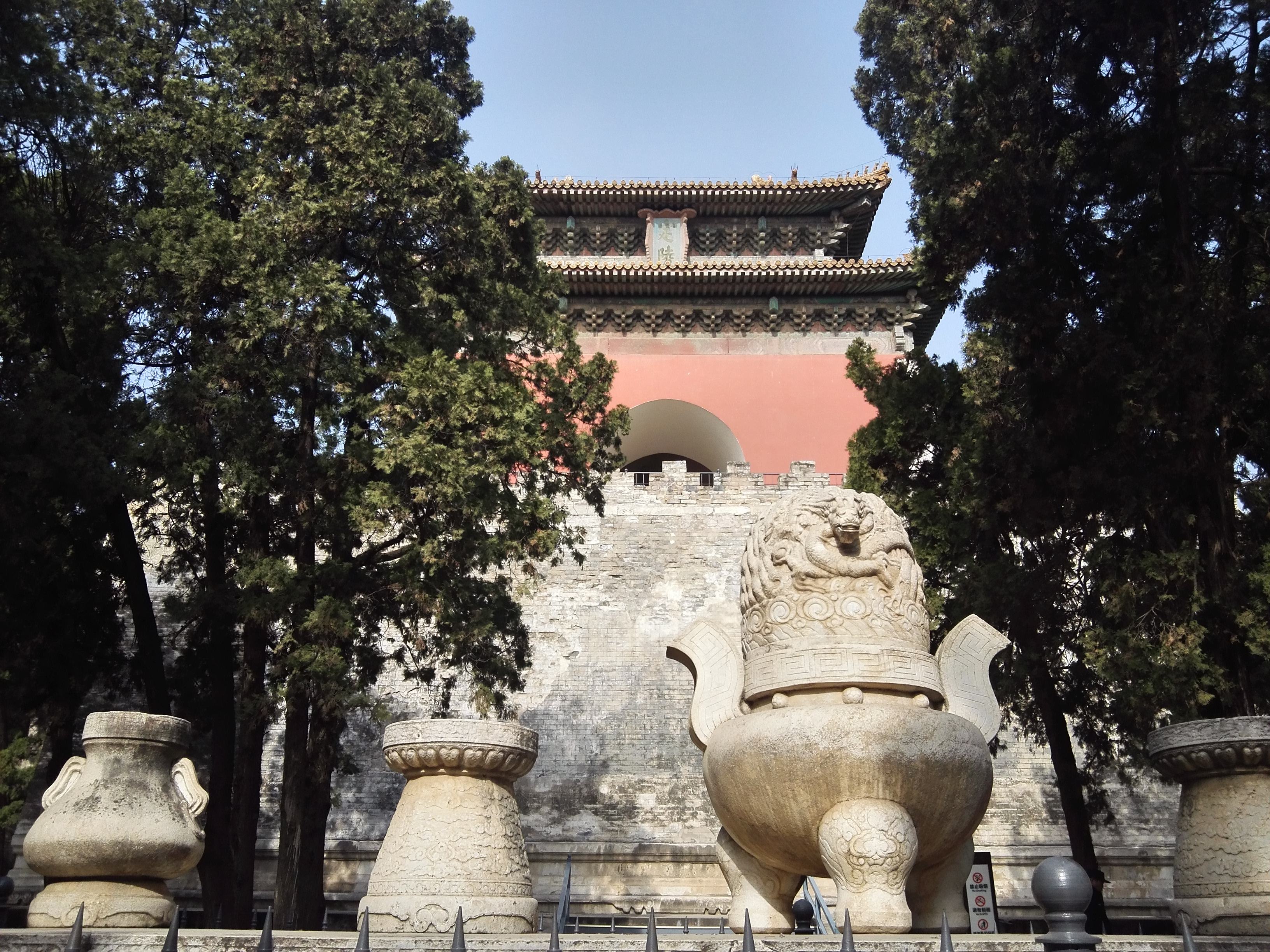 Sitting at the foot of Mt. Yan and occupying an area of more than 120 square kilometers (29,653 acres), it appears extremely spectacular. It was listed in the World Heritage List in 2003. Each emperor's tomb was constructed at the foot of a separate small hill, but they all share a main road called the Sacred Way. The thirteen emperor's mausoleums are similar in their architectural style and overall arrangement, only differing in size and complexity of their structures.

After that, return to the downtown Beijing and visit the Olympic Green Park, constructed for the 2008 Summer Olympics. Visit the National Stadium ( bird's nest). Its located at the Olympic Green, the stadium cost US$428 million. The design was awarded to a submission from the Swiss architecture firm Herzog & de Meuron in April 2003 after a bidding process that included 13 final submissions.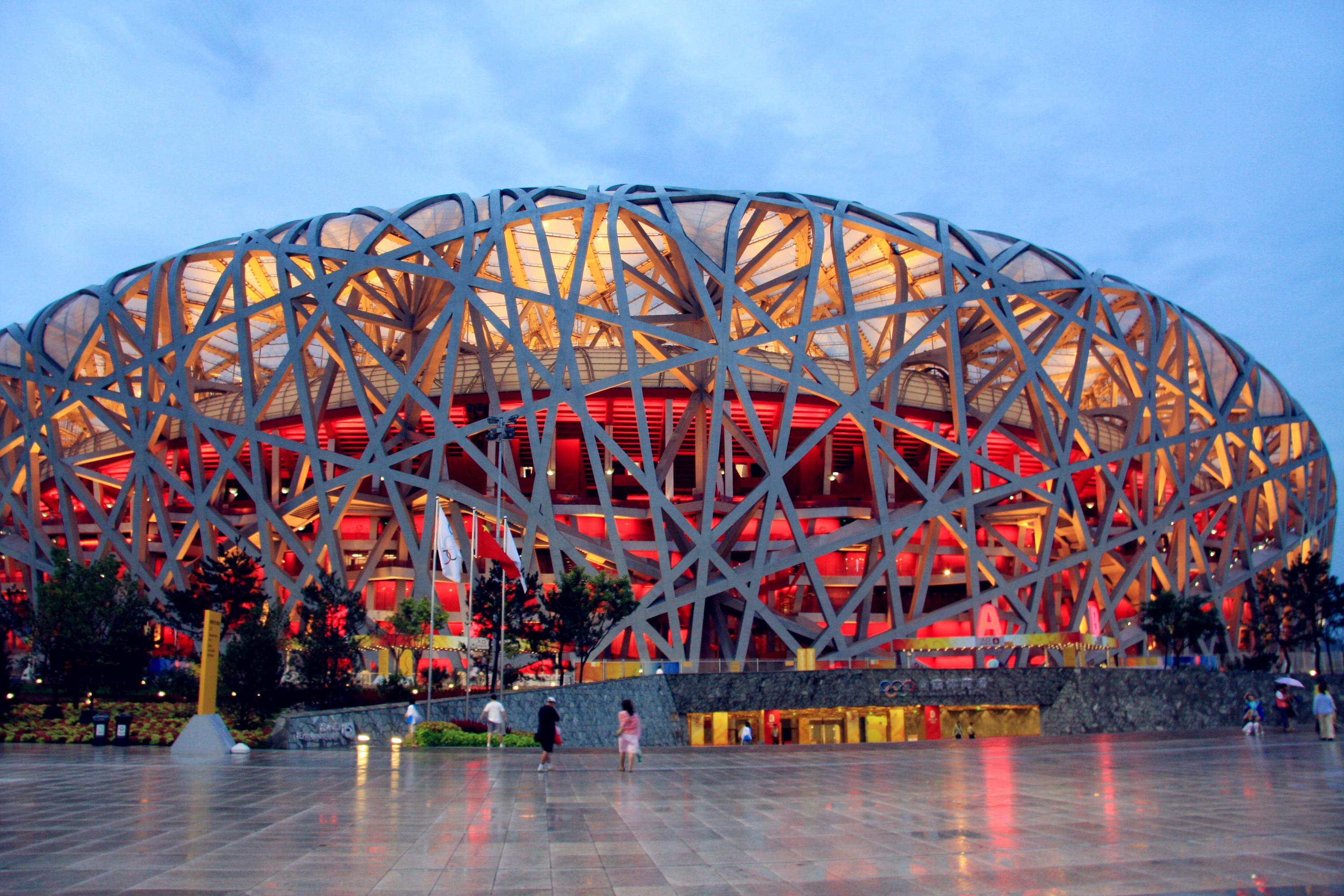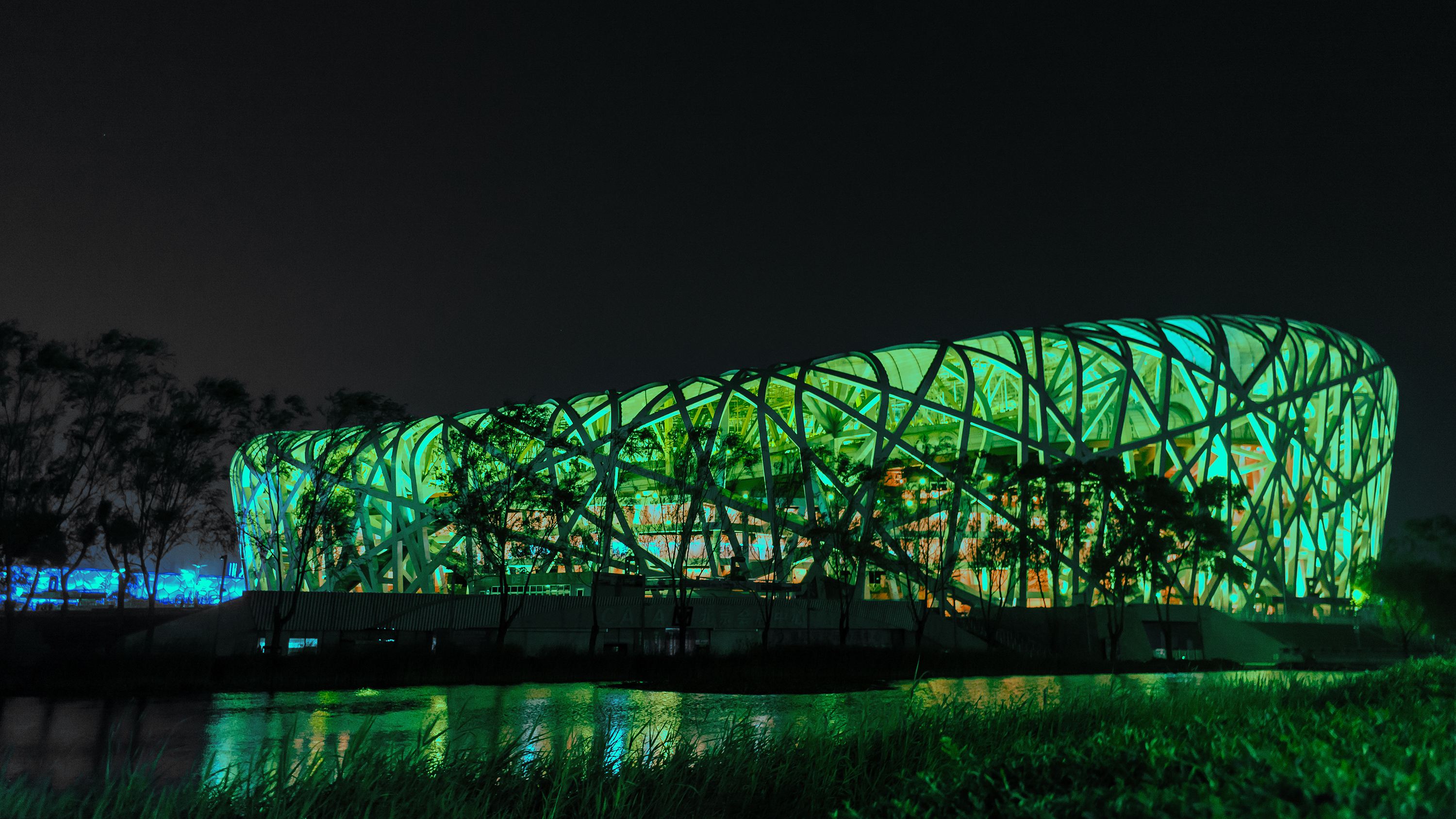 Continue your tour to visit the "Water Cube" ( National Aquatics Center),is one of the best venues of the 2008 Beijing Olympics, built with donations from Hong Kong, Macau and Taiwan compatriot and overseas Chinese. It was chosen through public appraisals as one of "China ten big new architecture views" by The U.S. magazine "Business Weekly".

After dinner, you will be taken back to your hotel.

DAY 3
Place&Transport: Beijing
Today's Activities: Temple of Heaven,Tiananmen Square, Forbidden City, Summer Palace
Accommondation: Four stars hotel in Beijing
Meal: B,L,D
In the morning, our guide will meet you at your hotel lobby at pointed time. Your tour start at Temple of Heaven. The temple was constructed in 1420 during the Ming Dynasty (1368-1644), and was enlarged during the Qing Dynasty (1644-1911). It is the grandest cult architecture complex in the world and a masterpiece of the Chinese people created in ancient times. It covers 2,700,000 square meters (667 acres). Emperors of the two dynasties used to worship the heaven and pray for rich harvests, as the feudal emperors thought they were the son of the heaven.

Then head to the with a brief visit to Tiananmen Square which is now the largest city plaza in the world. Tiananmen Square is the geographical center of Beijing City. It is the largest city square in the world, occupying an area of 440,000 square meters (about 109 acres), and able to accommodate 1000000 people at one time. Tiananmen Gate on the northern square was the site where the Chairman Mao announced the establishment of the People's Republic of China.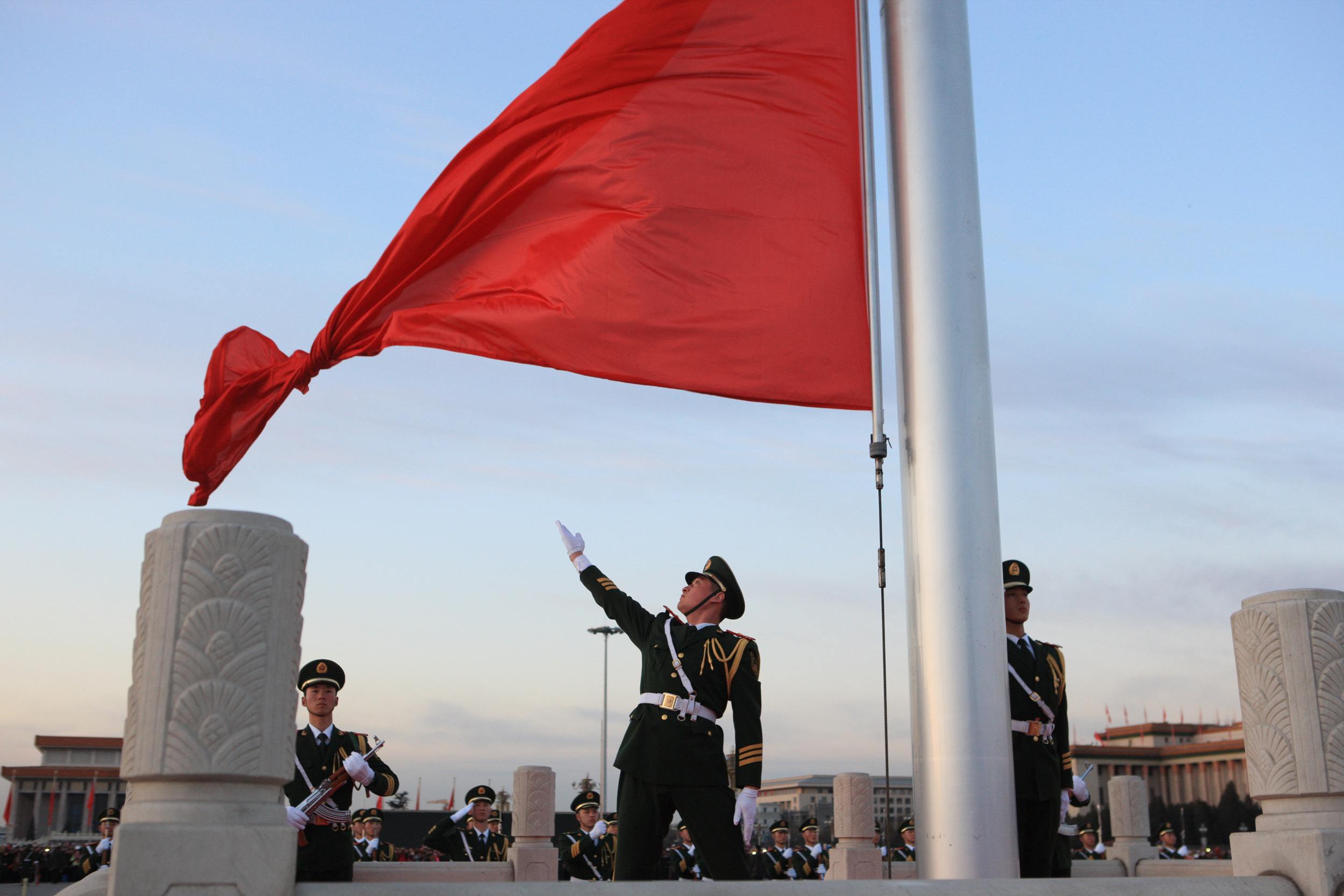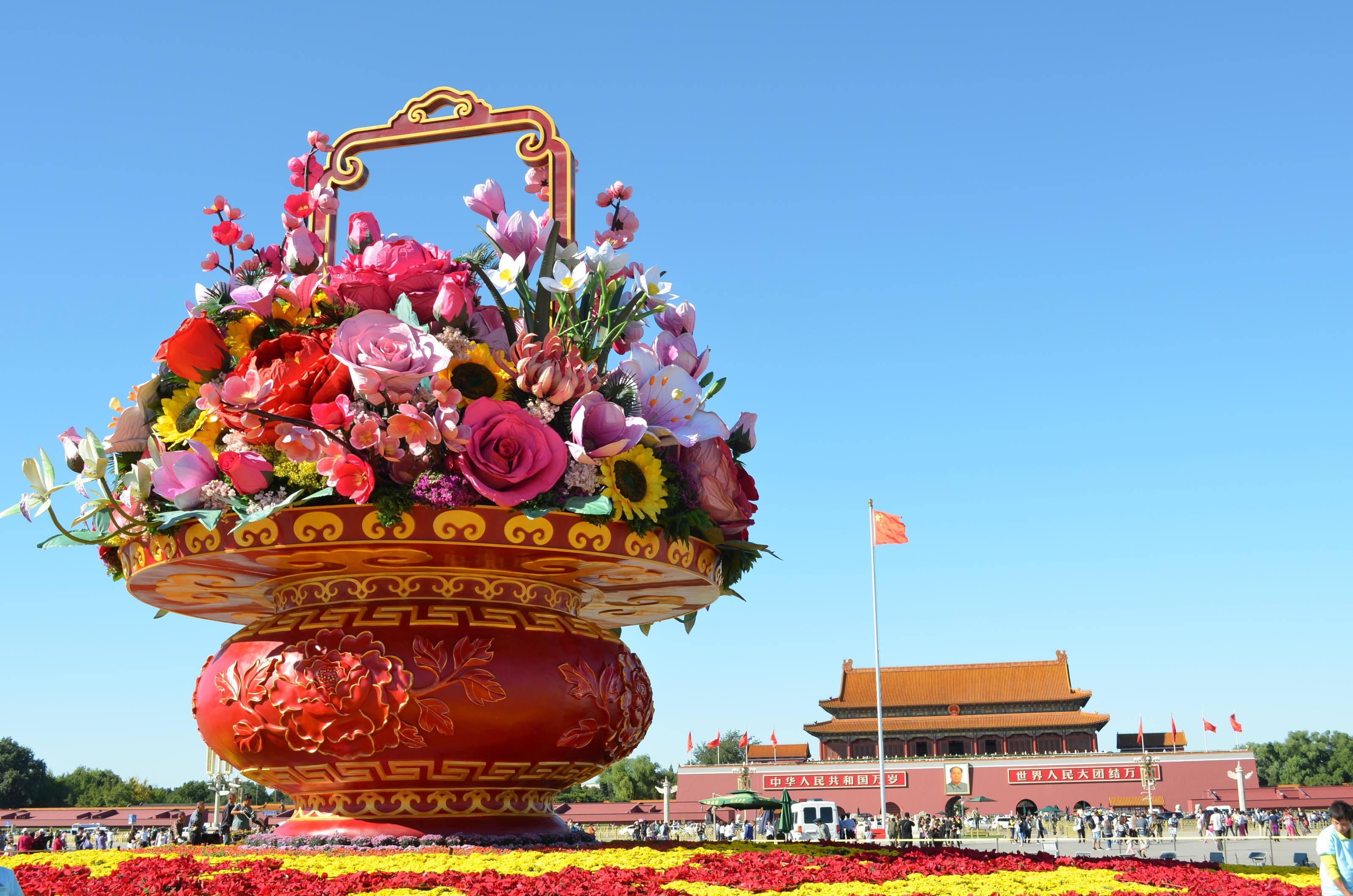 After sightseeing, walk into the Tiananmen you will meet the one of the world's 5 most important palaces – Forbidden City, The Forbidden City, also named the Palace Museum, shares the honor of being one of five world-famous palaces with the Palace of Versailles in France, Buckingham Palace in England, the White House in the U.S. and the Kremlin in Russia. The incomparable palace occupies an area of 720,000 square meters (177.9 acres) and has approximately 8,700 rooms. A high red wall with a total length of 3,400 meters (3,718 yards) encases the palace.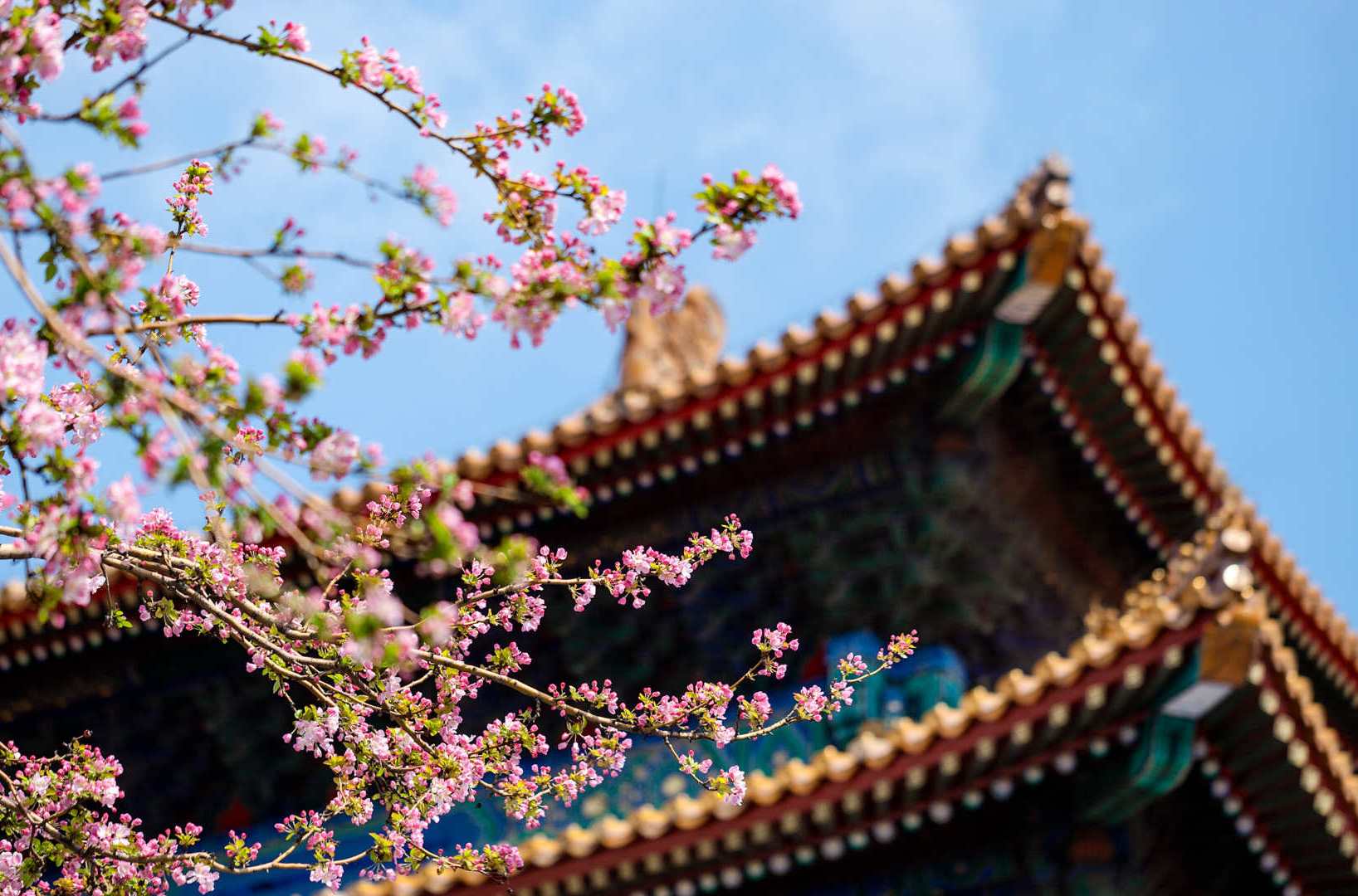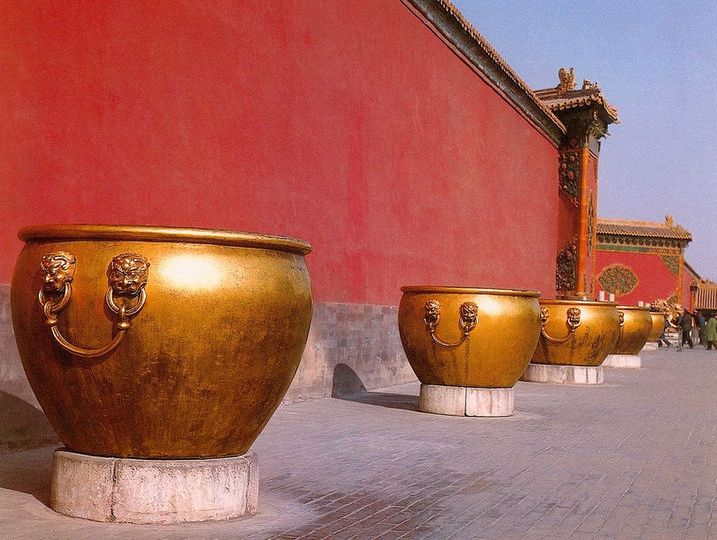 Have lunch at the local famous Peking Roast Duck restaurant, taste the most famous duck in Beijing and try some local cuisine in Beijing.Roast duck — or Peking Duck, as it's often known — has been served in Beijing for around 600 years, according to Liu. First served by palace chefs during the Ming dynasty, it has royal pedigree.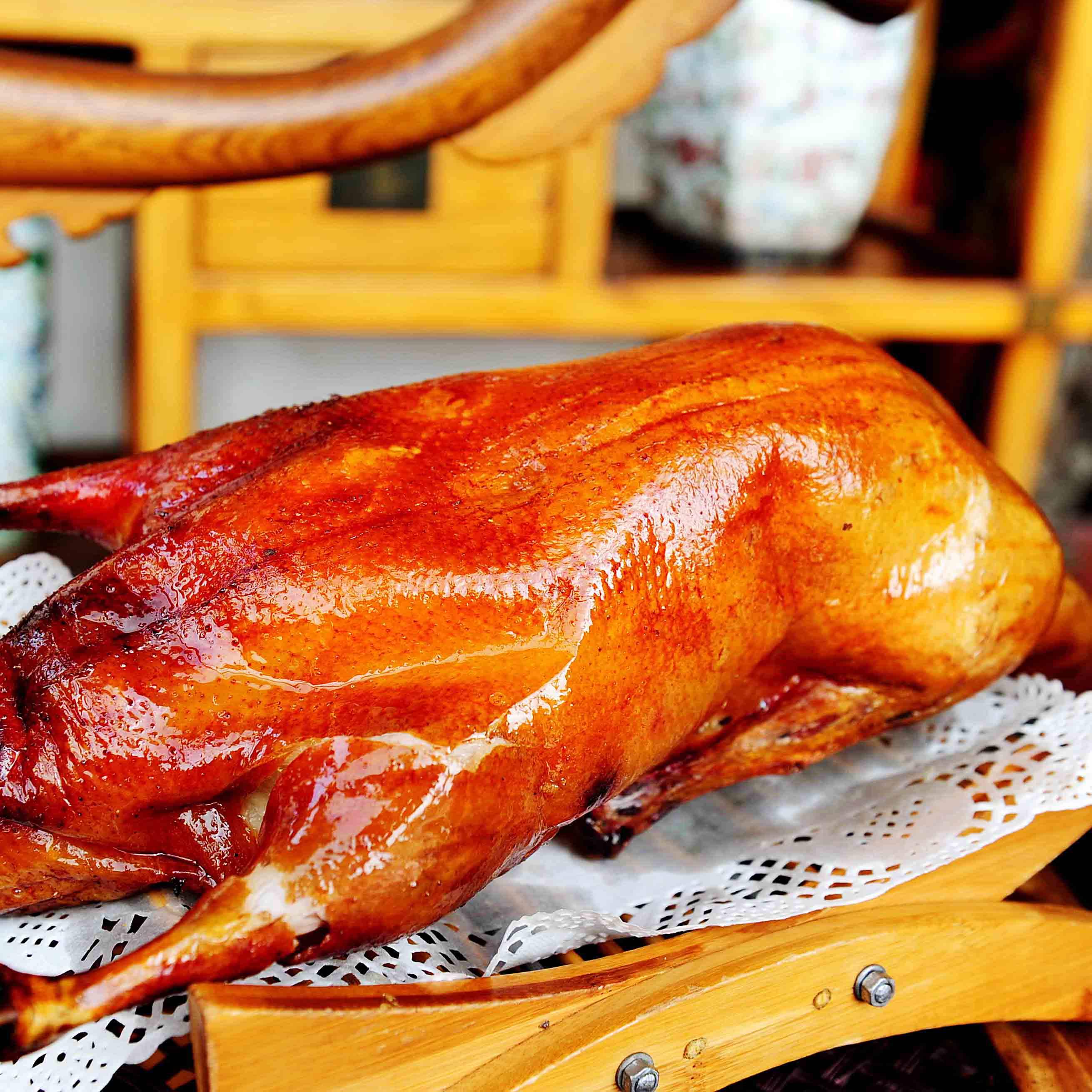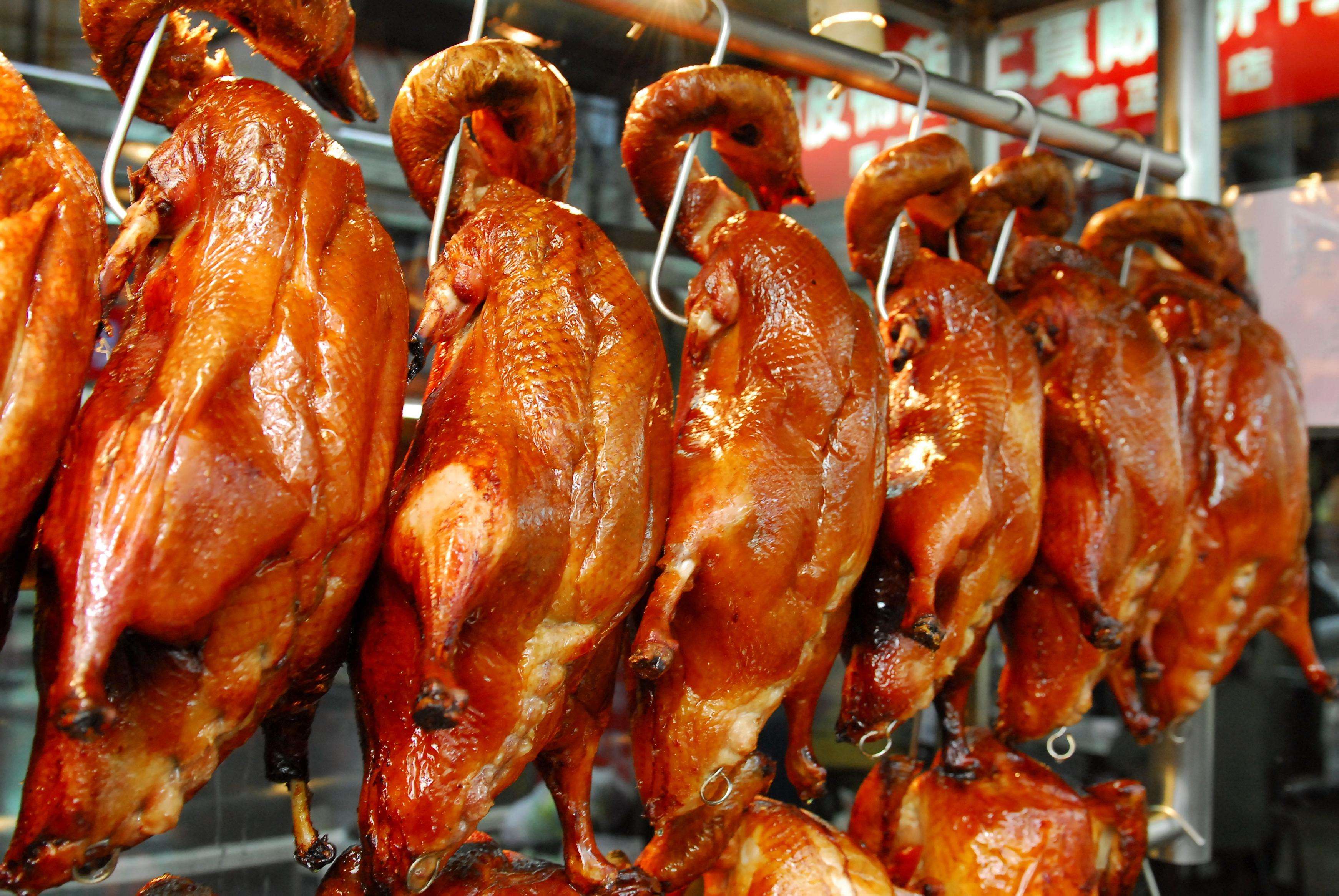 After lunch, head to visit the Summer Palace, it is a vast ensemble of lakes, gardens and palaces in Beijing, China. It serves as a popular tourist destination and recreational park. Mainly dominated by Longevity Hill and Kunming Lake, it covers an expanse of 2.9 square kilometres (1.1 sq mi), three-quarters of which is water. After 1949, the Summer Palace briefly housed the Central Party School of the Communist Party of China. Many of Mao Zedong's friends and key figures in the Communist Party, such as Liu Yazi and Jiang Qing, also lived there. Since 1953, many major restoration and renovation works have been done on the Summer Palace, which is now open to the public as a tourist attraction and park.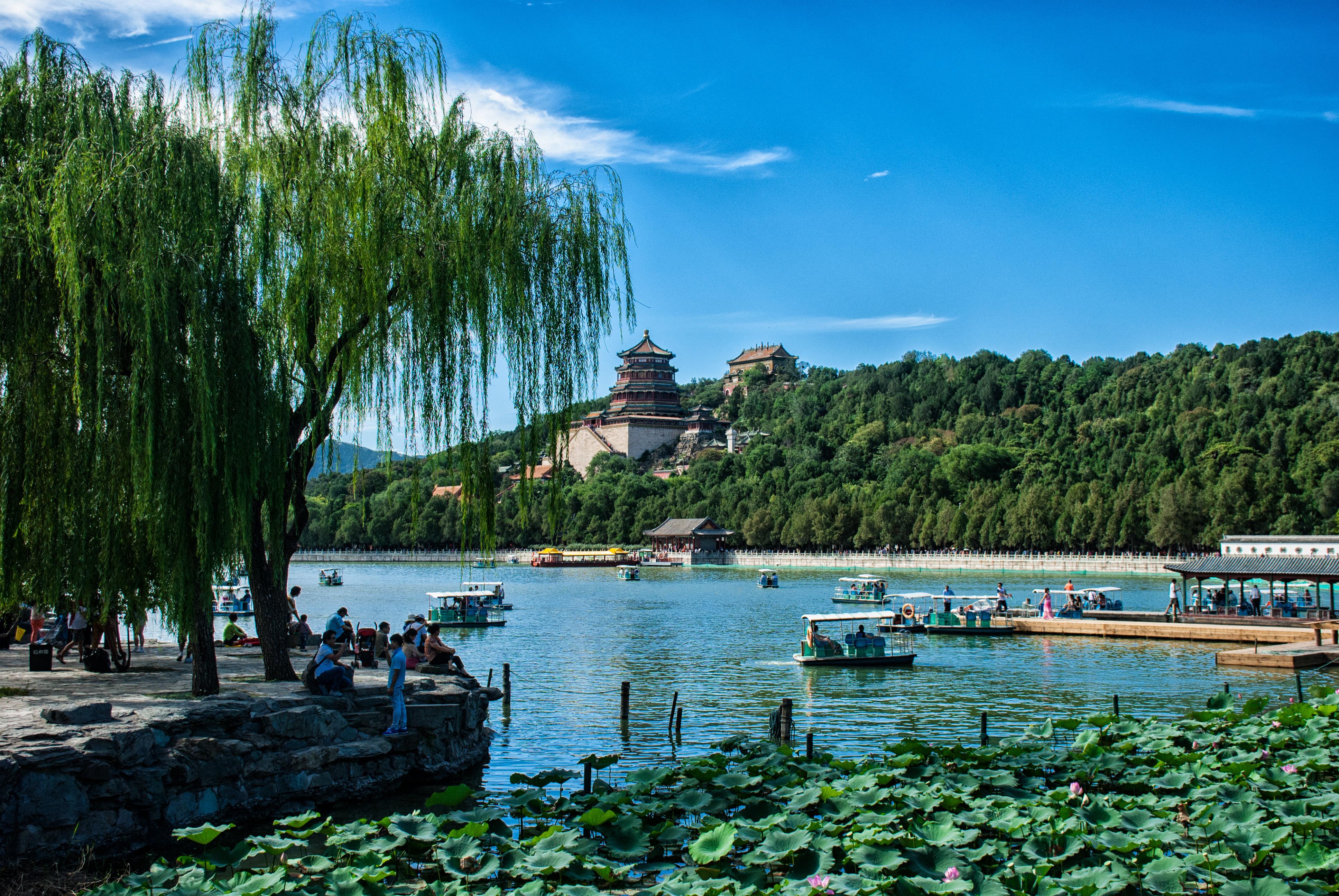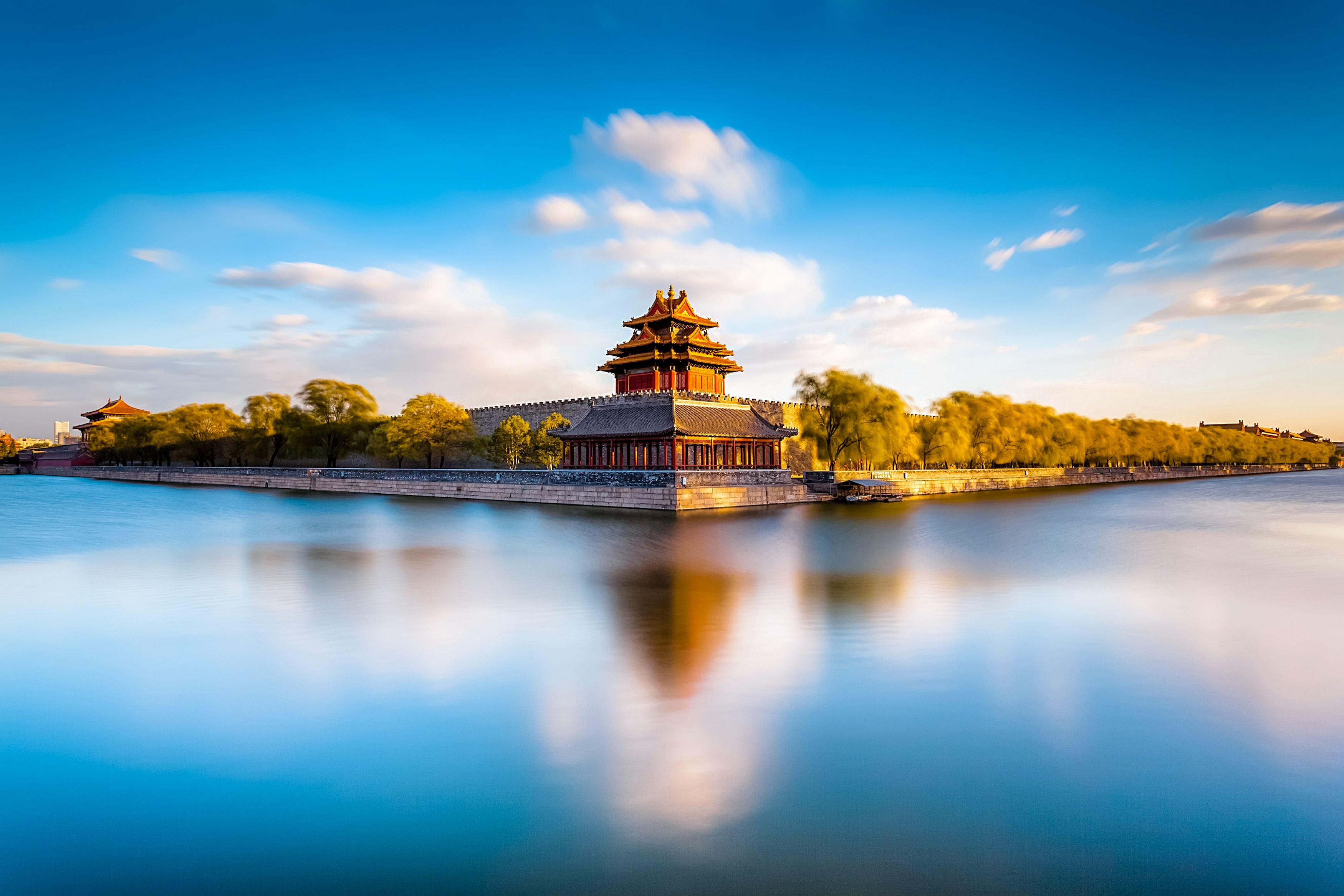 You will be taken back to your hotel after dinner.

DAY 4
Place&Transport: Beijing to Xian
Today's Activities: Nanluoguxiang, Xian Arrival
Accommondation: Four stars hotel in Xian
Meal: B,L
In the morning, our guide will pick you up at your hotel lobby after check- out.Today you will do a Beijing Hutong Tour,to know more about Beijinger' life,

Drive you to Nanluoguxiang Hutong, it's one of the best preserved historical areas in downtown Beijing, is famous for its hutong and siheyuan courtyards. Recently the popularity of Nanluoguxiang has increased noticeably with tourist numbers on the rise after 2008 Olympic Games. You will do a short walking along the authentic Beijing Hutong. will give you a deep impression of the local residents' live. You will have lunch at local family, to taste the home cooking style.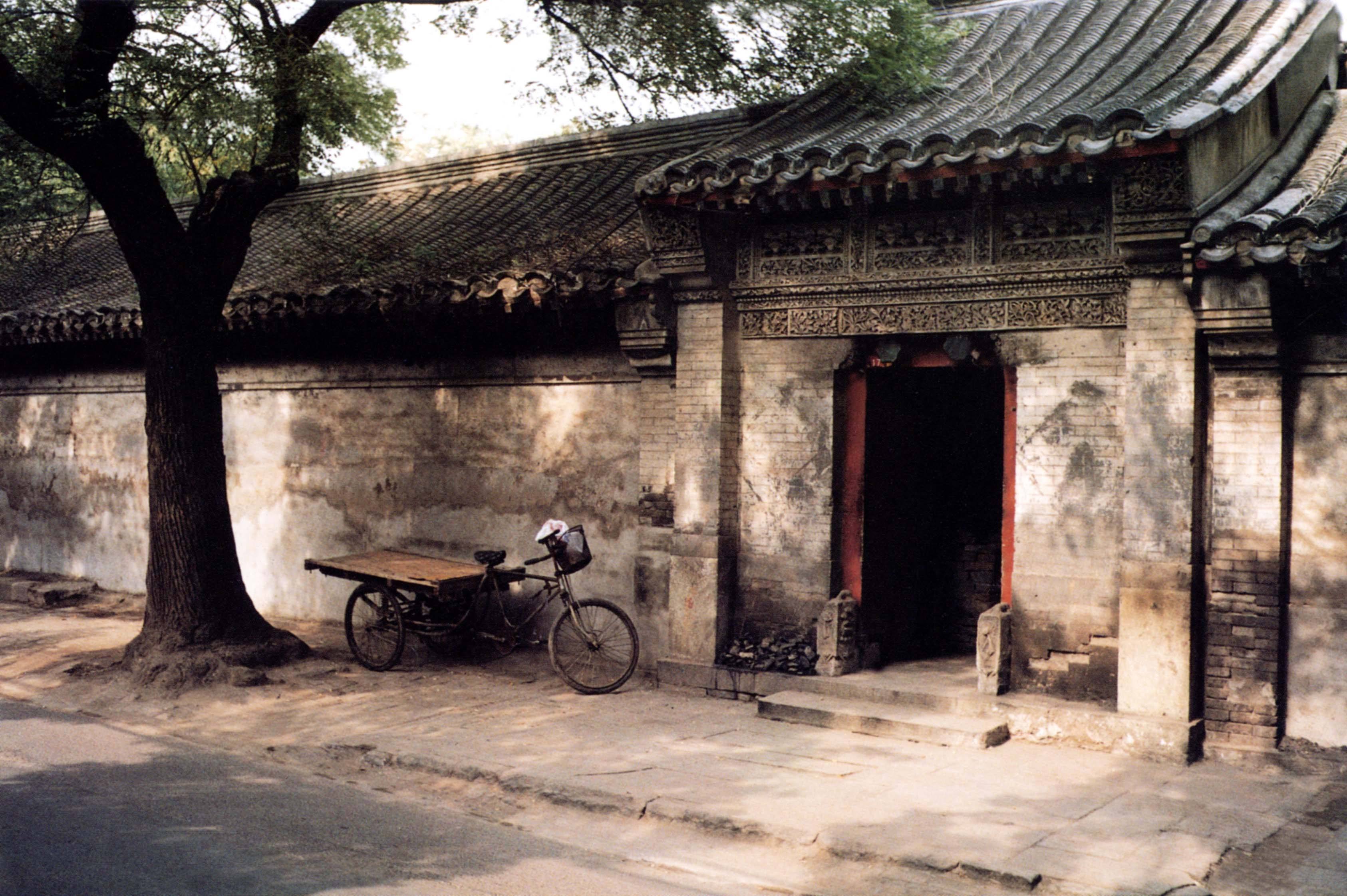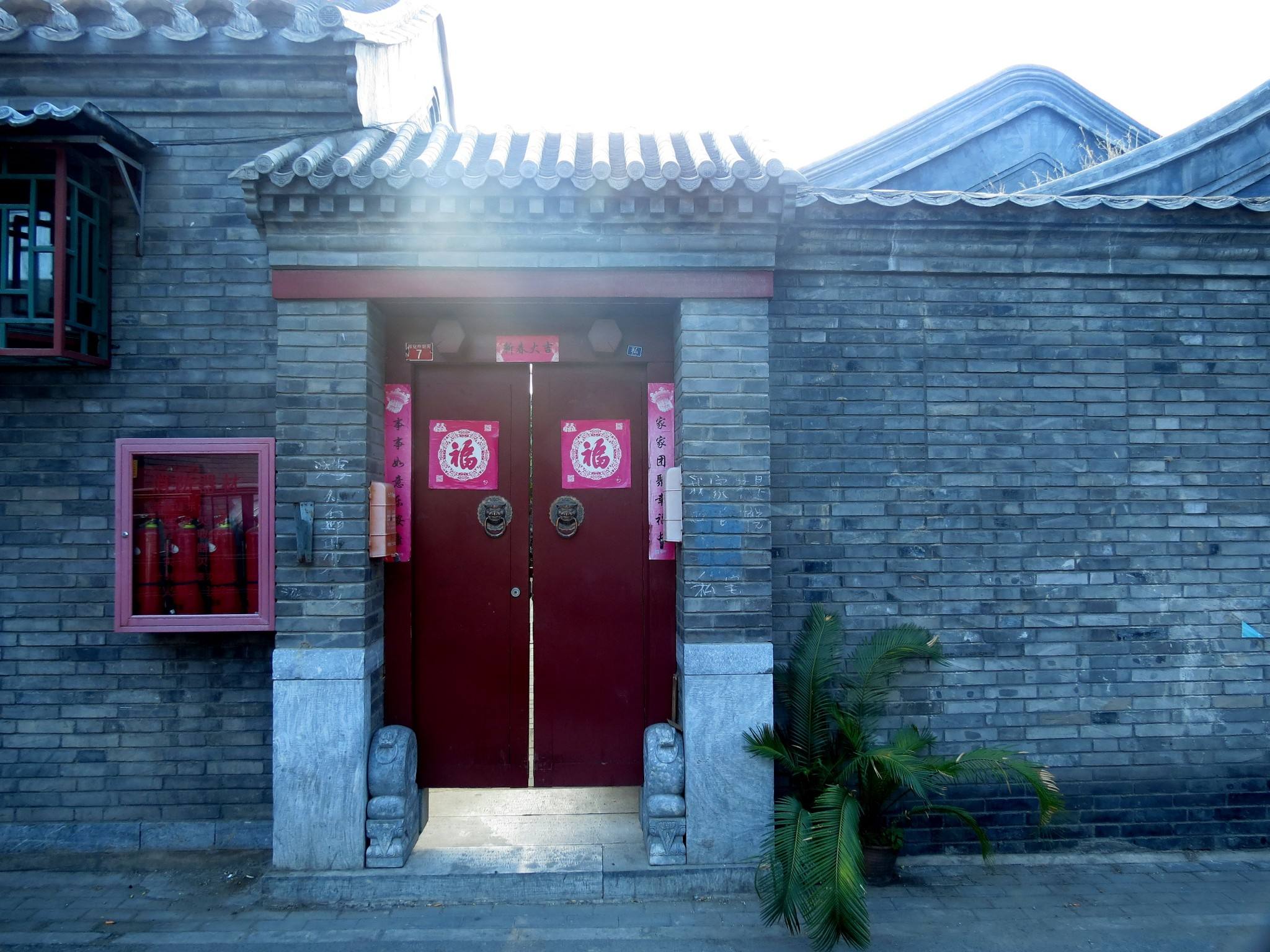 After lunch,transferred to Beijing West Train Station for the train to Xi'an.It takes around 5 hours. Once arrived at Xi'an train station, you will be greeted by our guide at the exit of the train station with a welcome signage "Xi'an Private Tour. And you will be escorted to your hotel in Xia'an directly.

Our Xi'an local guide will help you to check in. The rest of the day free for you to explore the city.

DAY 5
Place&Transport: Xian
Today's Activities: Big Wild Goose Pagoda, Bell Tower, Drum Tower, Muslim Quarter, Dumpling Banquet
Accommondation: Four stars hotel in Xian
Meal: B,L,D
In the morning,our guide will meet you at your hotel lobby at pointed time. Your Xi'an tour starts at Big Wild Goose Pagoda. It is one of the oldest structures in China. Originally consisted of a brick structure of five storeys and was about 60 meters high. First built in 589A.D. In the Sui Dynasty. Between AD 701 and AD 704 during the reign of the Empress Wu Zetian five more storeys were added to the pagoda making ten in all. Unfortunately it was damaged during World War II and reduced to seven storeys, which is as it remains today.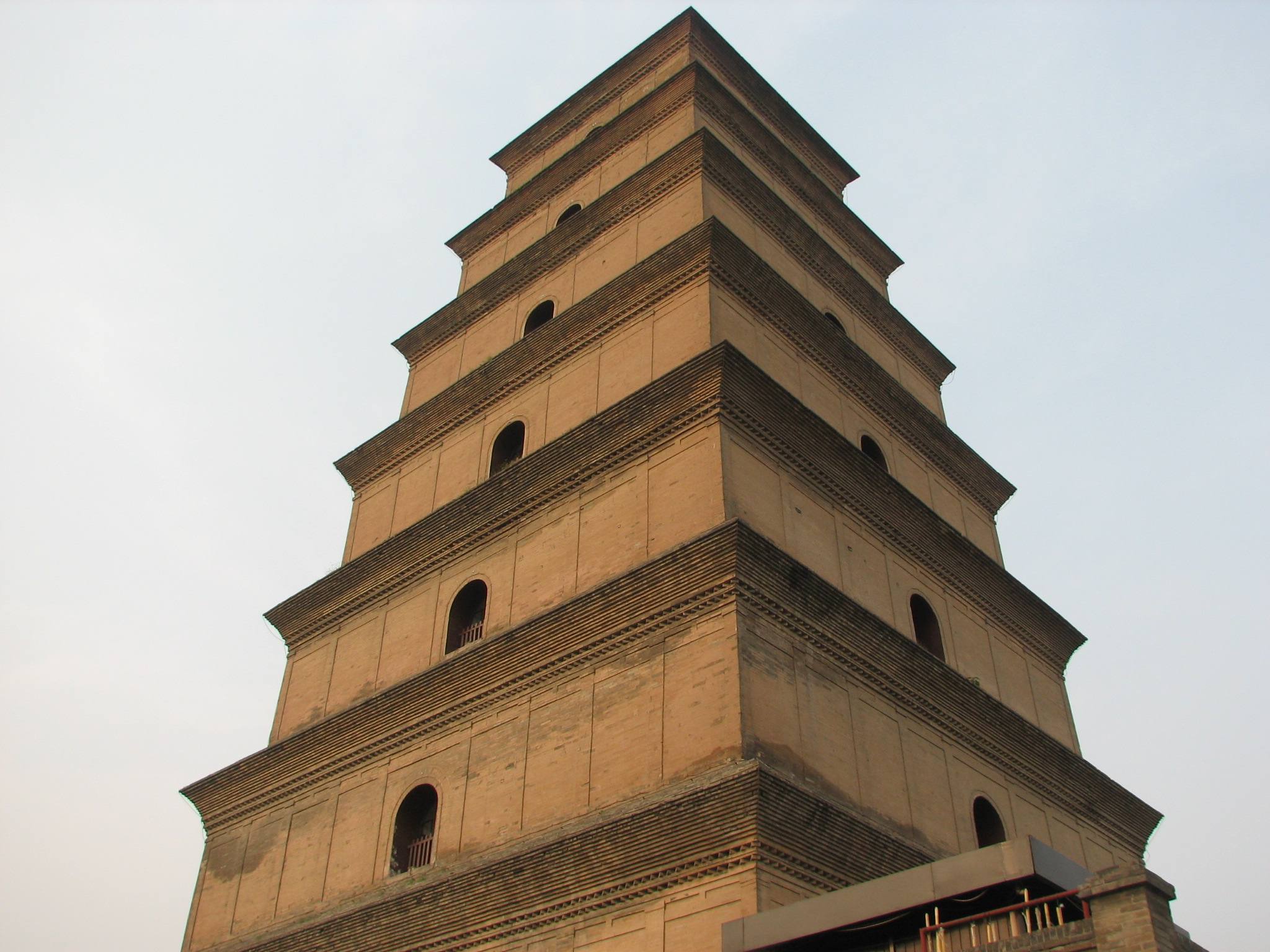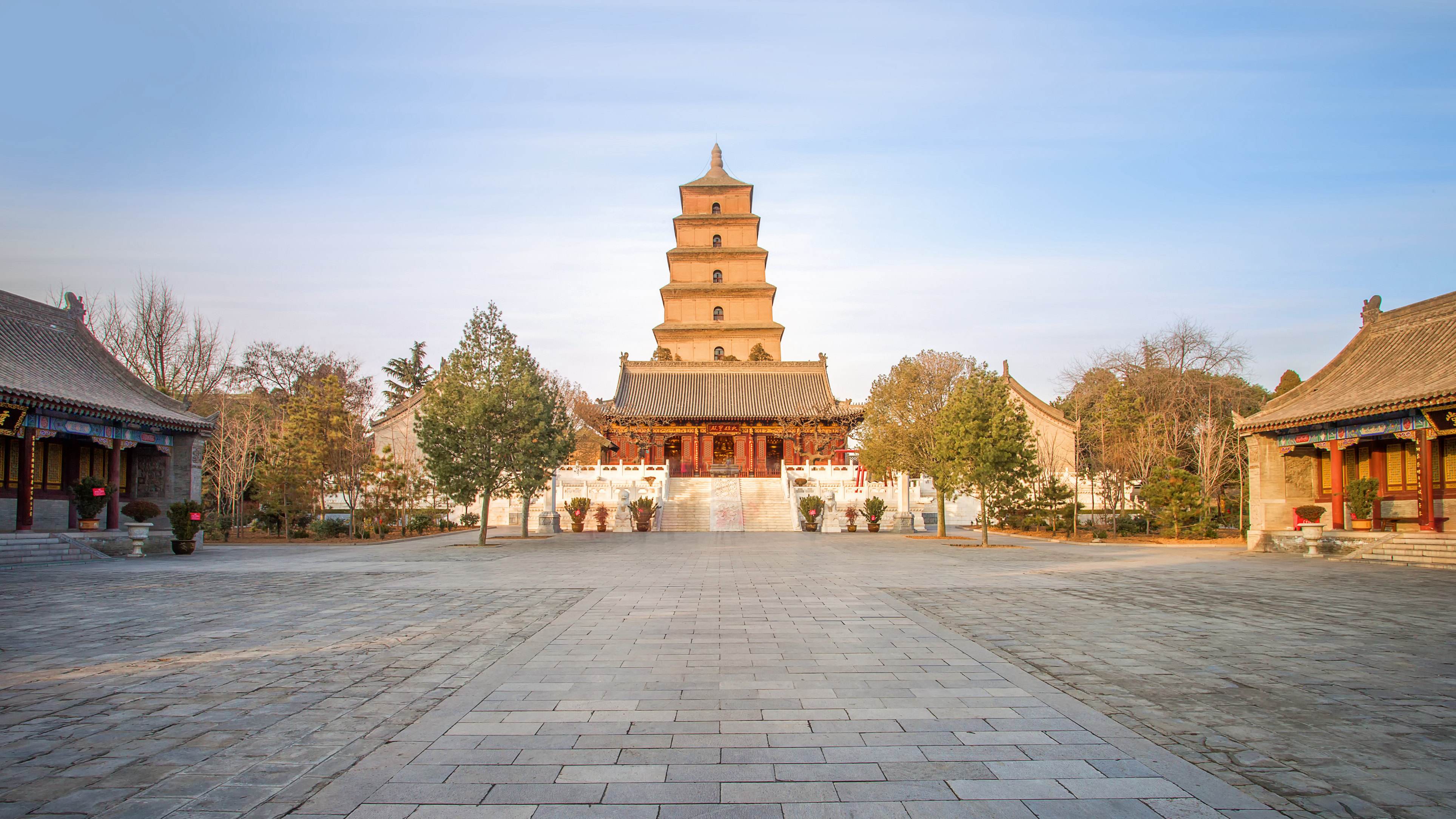 After the sightseeing, head to the down town and visit the Drum Tower, Located in the south end of Beiyuan Gate of Xi'da street, Xi'an Drum Tower originally built in 1380 during the Ming dynasty and renovated twice in 1699 dueing the Qing dynasty. Now it's the largest one of its kind in China, facing the Bell Tower at east, which was beat to tell the time to citizens, hence the name. Standing on the towering above the city center and appreciate incredible view of Xi'an. Between the Drum Tower and the Bell Tower, there is a square with grass, dotted with greenbelt beautiful acouto-optic fountain, which is a good place for leisure and entertainment for citizens.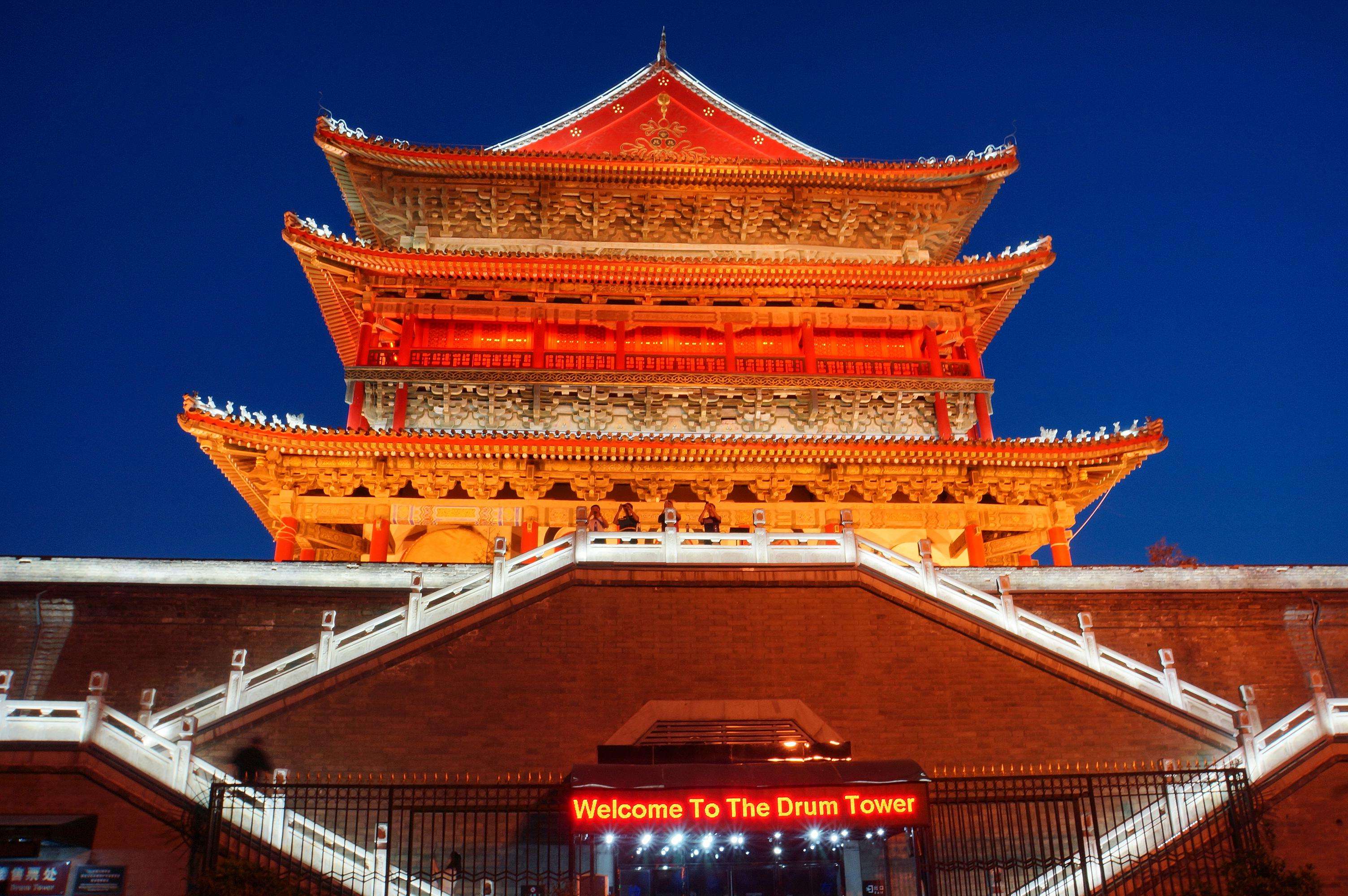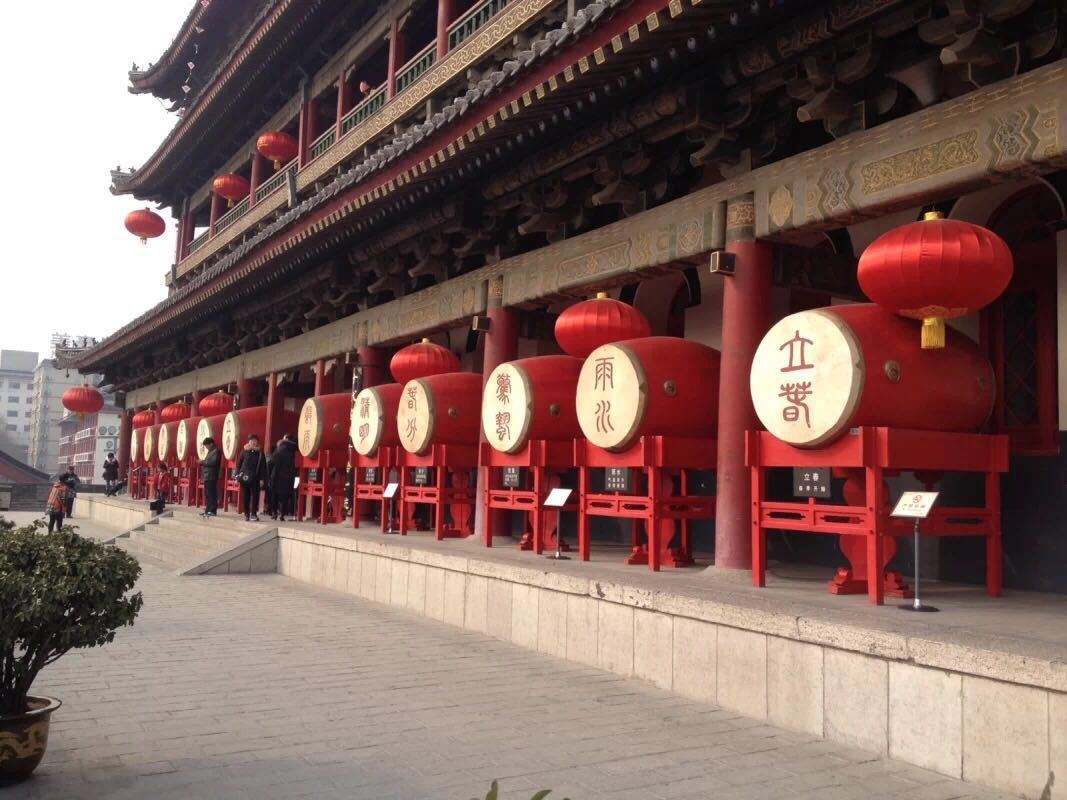 You will have lunch at a good local restaurant to taste some daily food for local people near Drum Tower.

After lunch,walking for a few minutes you will see the Bell Tower, which located in south east of the Drum Tower. In Chinese history from Ming Dynasty, each city had a bell tower and a drum tower. The bell was sounded at dawn and the drum at dusk each day in ancient time, a means of telling time. Xi'an was not exception. The Bell Tower and Drum Tower of Xi'an date back to the Ming dynasty (1368-1644). The two are located in the center of the Xi'an city connecting the four roads from east, south, west and north within the city wall. Atop the Bell Tower you will have a panoramic view of the Xi'an City.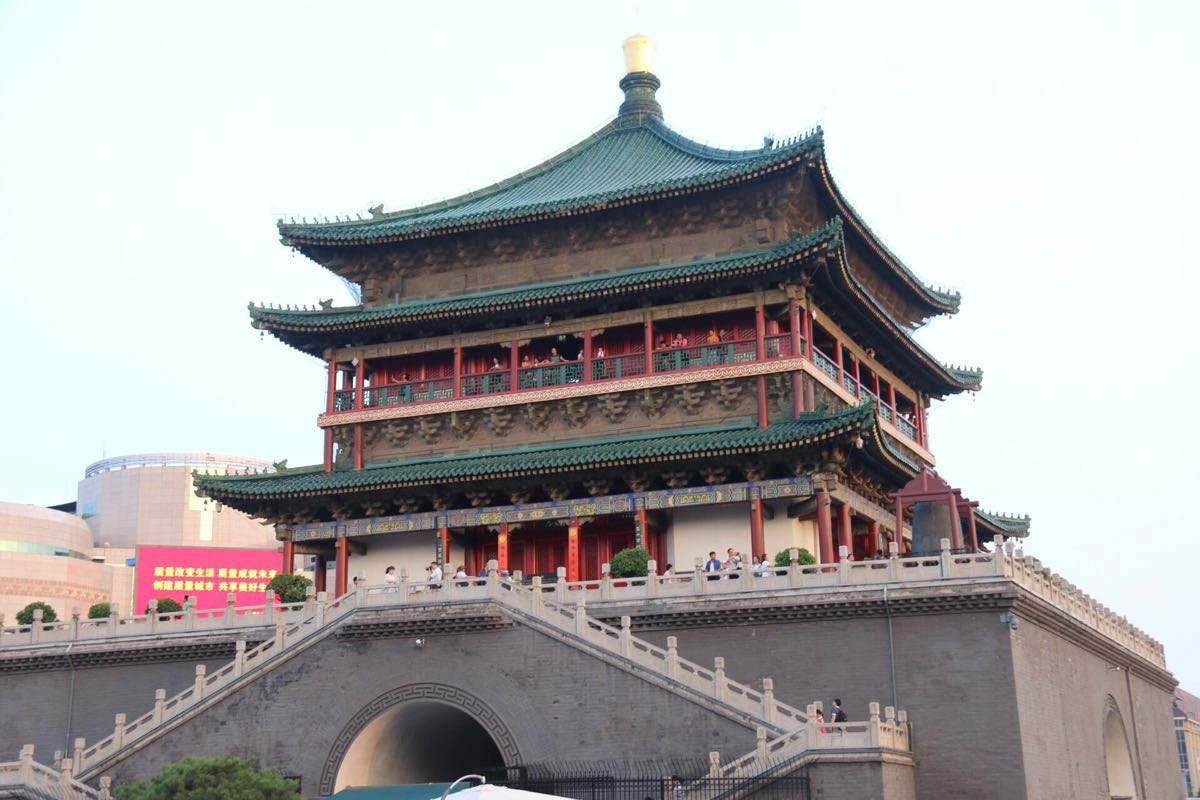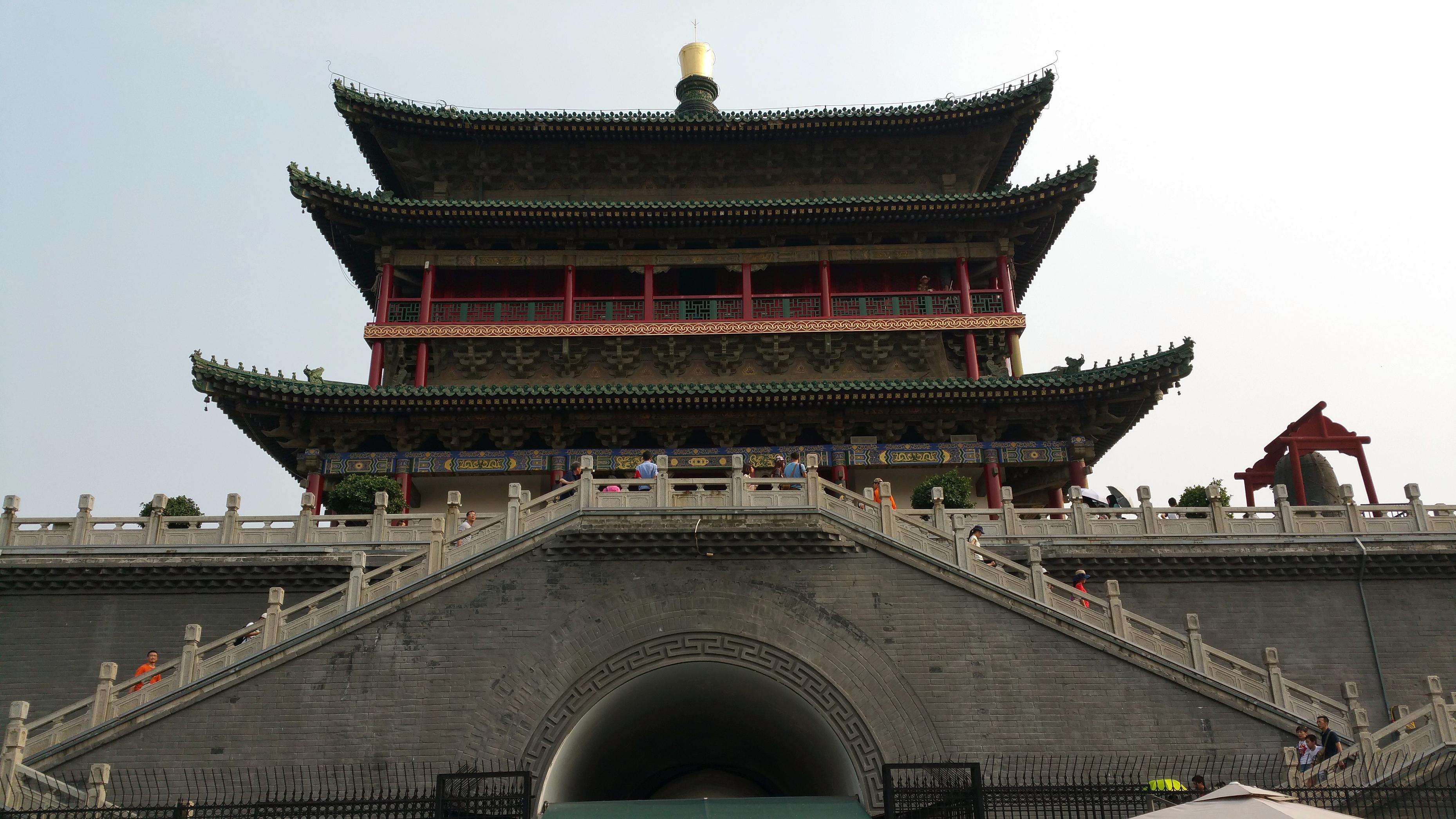 Continue your tour to Muslim Quarter to meet many local snacks, is the most famous food street in Xi'an. It consists of Islamic food area, ethnic group shopping center, Great mosque and living area of Hui people. It is a place distinct for its delicious food and Islamic culture, with a history of more than 1000 years. The streets are paved by gray flagstone and the buildings are of Ming style. About 2000 years ago in the Han Dynasty after the opening of Silk Road, Changan welcomed the first Muslims: Muslim businessmen, envoys, and students.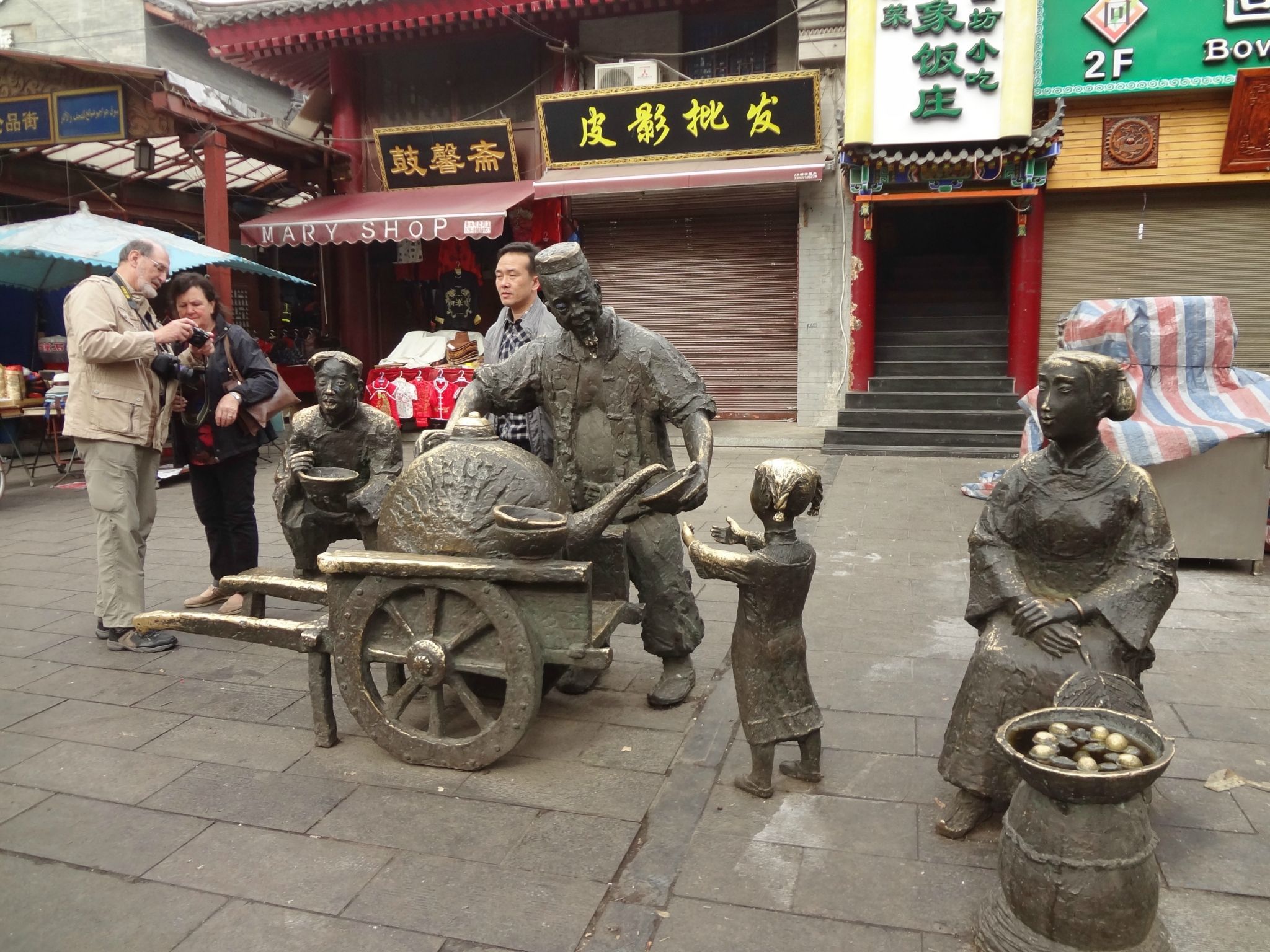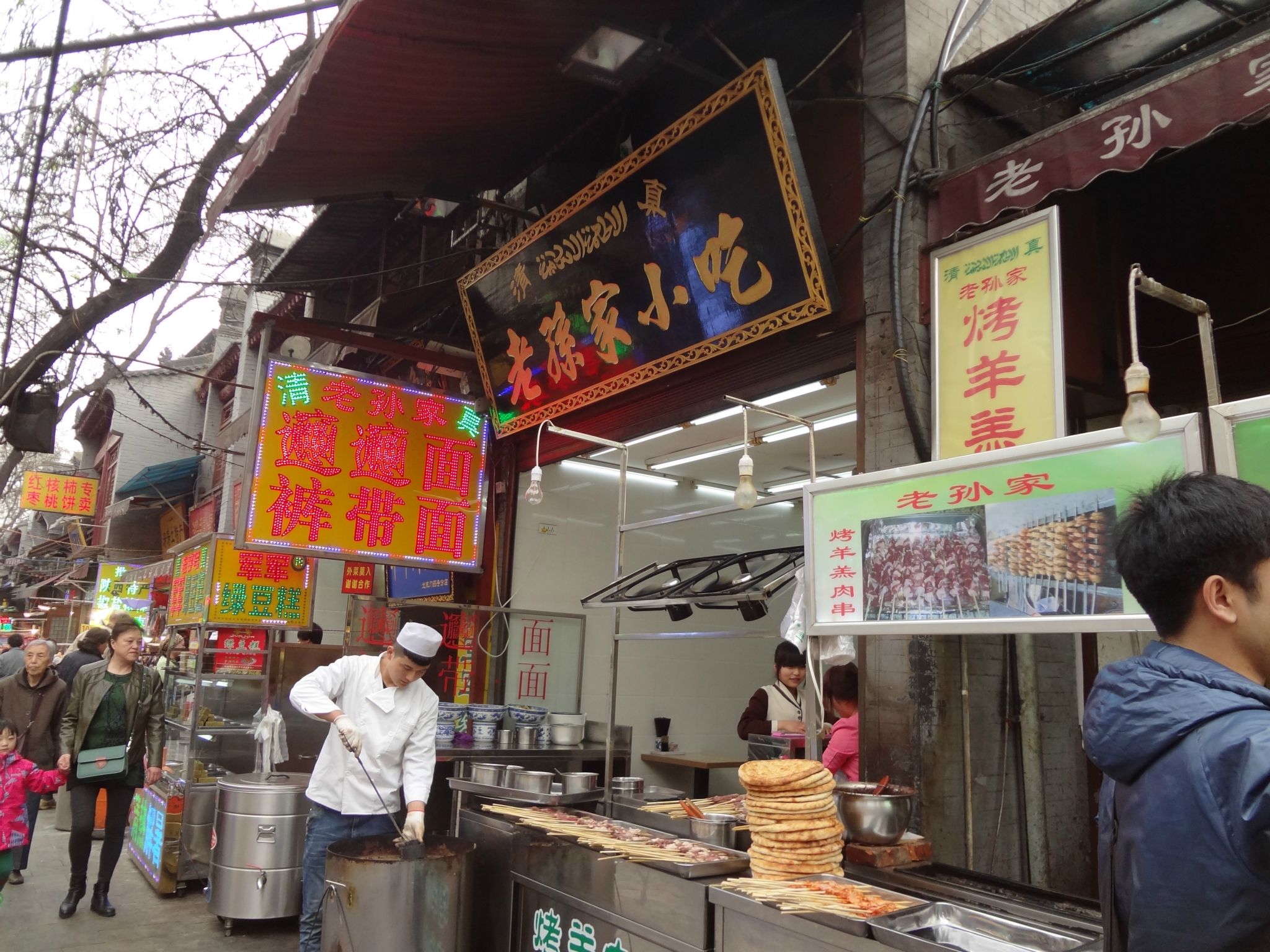 After the day tour, get to the Shaanxi Grand Opera House around 6:00PM and our tour guide will help you find your seat for the most famous Xi'an Dumpling Feast within the Opera House. Dumpling, or Jiaozi in Chinese, is one of the most representative Chinese food. Nearly 20 varieties are made and inside the dumplings are stuffed with delicious vegetables, meats and seafood.
After dumpling dinner, you will be taken back to your hotel.

DAY 6
Place&Transport: Xian
Today's Activities: Terra-cotta Warriors and Horses, Ancient City Wall
Accommondation: Four Stars hotel in Xian
Meal: B,L,D
After breakfast, our guide will meet you at your hotel lobby and you will go for landmark of Xi'an-Terra-cotta Warriors.

Firstly, visit the Terra-cotta Warriors and Horses, drive about 40 miles away from downtown to the spot.To visit Army of Terra Cotta Warriors may be the main reason why you pay a visit for Xi'an this ancient city. You may have already seen its pictures from China travel books or China tour related travel websites. The Terracotta Army was discovered on 29 March 1974 to the east of Xi'an in Shaanxi province by farmers digging a water well approximately 1.5 kilometres (0.93 mi) east of the Qin Emperor's tomb mound at Mount Li (Lishan), a region riddled with underground springs and watercourses. The construction of the tomb was described by historian Sima Qian (145–90 BCE) in his most noted work Shiji, written a century after the mausoleum's completion.

Then, you will stop at the Qin's Tomb, You will appreciate the marvelous Terracotta warriors in full battle array of Emperor both in Qin's tomb.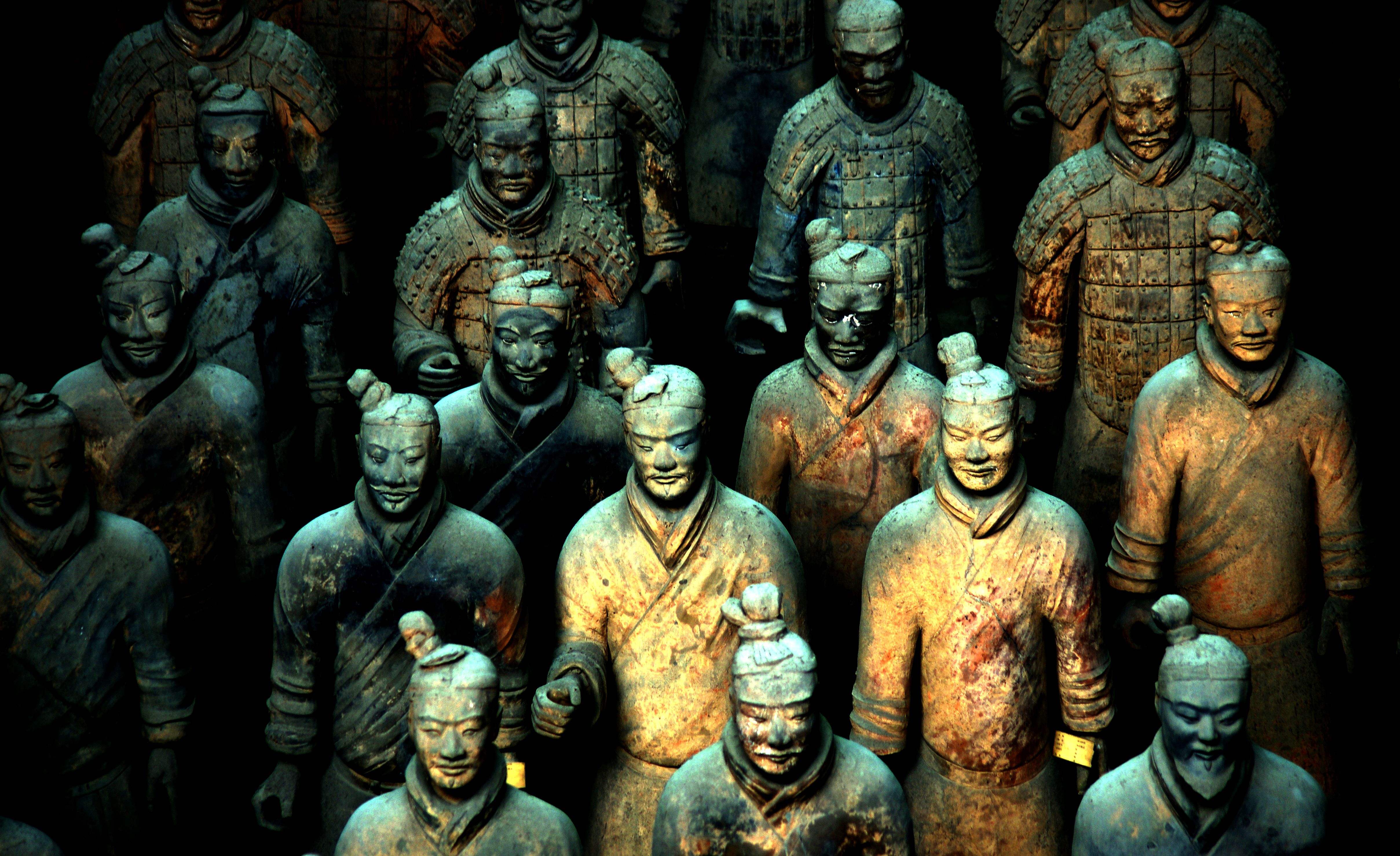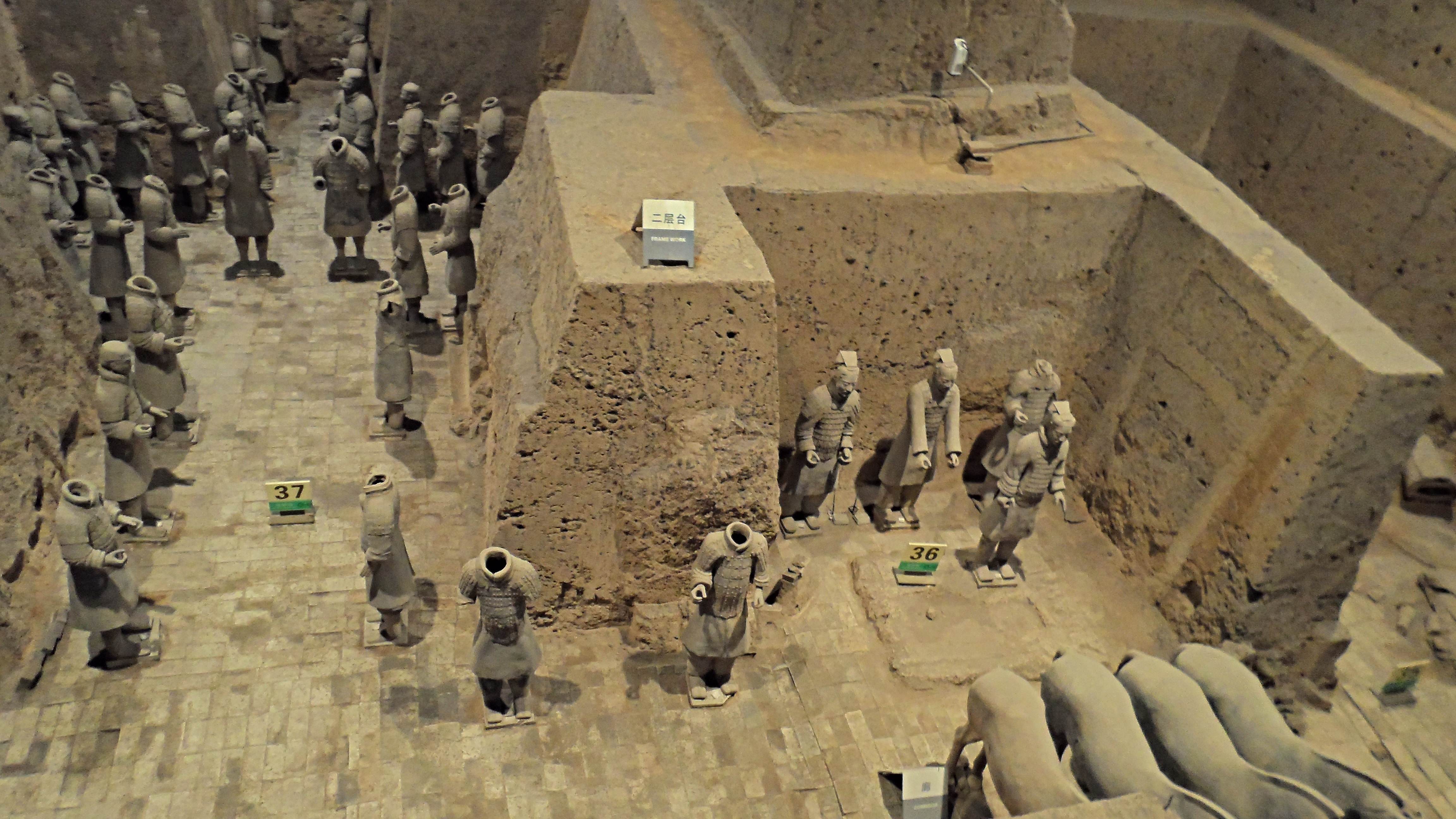 When you finished above activities, you will be taken back to Xi'an city. Having lunch at local restaurant nearby Xi'an Ancient City Wall.

After lunch, to visit the Xian Ancient City Wall, as one of the UNESCO's World Heritage Site, Xi'an Ancient City Wall was built in the 14th century, under the regime of Emperor Zhuyuanzhang in Ming dynasty, had the function of protecting the cities or towns as military defense systems in ancient China. Xi'an Ancient City Wall is one of the oldest, largest and best preserved Chinese city walls.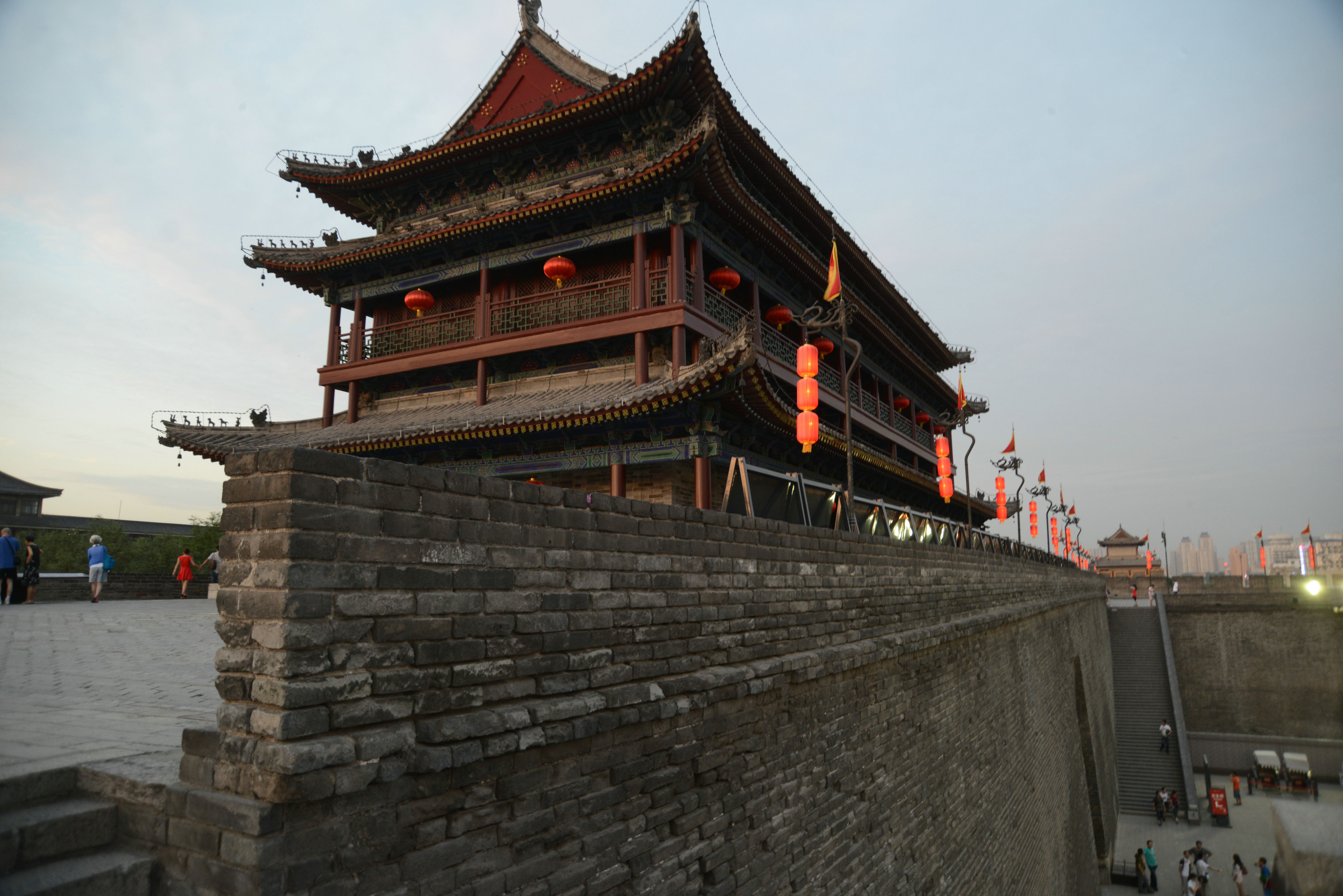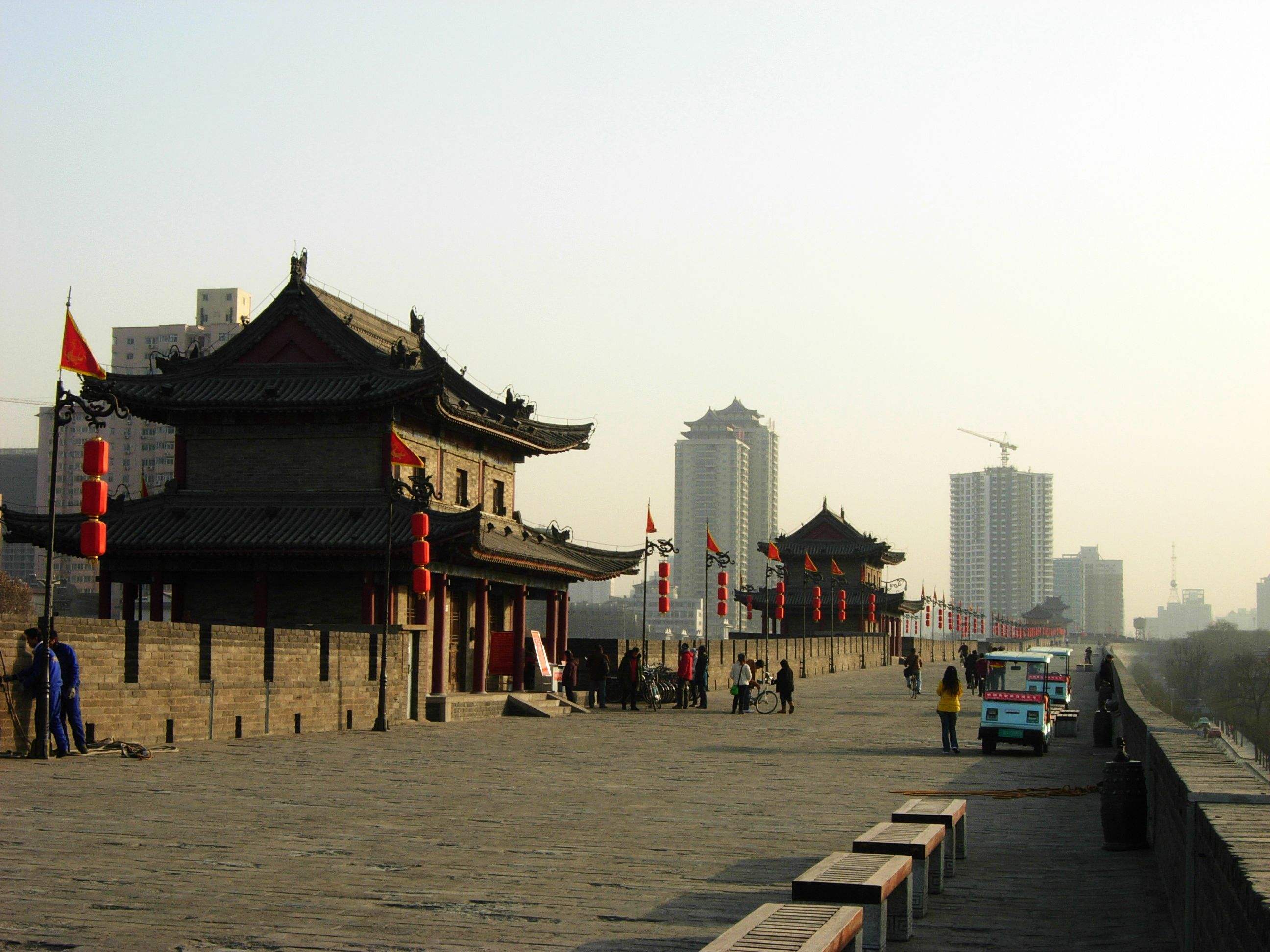 You will be taken back to your hotel after dinner.

DAY 7
Place&Transport: Xian
Today's Activities: Xian Departure
Accommondation: N/A
Meal: N/A
Free on your own until our driver pick you up from your hotel at pointed time. Transfer to Xian Airport for your flight back home or your next destination. Your 7 days Beijing and Xian Tour come to ends. Have a pleasent trip!

Price Per Person in US Dollars