Summary
Day 1 Beijing-Datong: Train to Datong,Yungang Grottoes, Huayan Monastery,Nine Dragon Screen
Day 2 Datong-Pingyao: Xuankong Temple, Yingxian Wood Pagoda, Drive to Pingyao
Day 3 Pingyao: Qiao Family Courtyard, Rishengchang Exchange Shop, Ming Qing Street
Day 4 Pingyao-Luoyang: Drive to Luoyang, White Horse Temple, Shaolin Temple
Day 5 Luoyang: Longmen Grottoes
Day 6 Luoyang-Beijing: Train to Beijing
Day 1 Beijing-Datong
Place&Transport: Beijing
Today's Activities: Train to Datong,Yungang Grottoes, Huayan Monastery,Nine Dragon Screen
Accommondation: Three, Four or Five Stars Hotel (Can be customized) in Datong
Meal: L,D
Our driver will pick you up from your hotel in the early morning and transfer to Beijing Qinghe railway station for your train to Datong (2hrs). Once you arrive, our Datong local guide will meet you at the exit of railway station with a welcome sign "China Private Tour".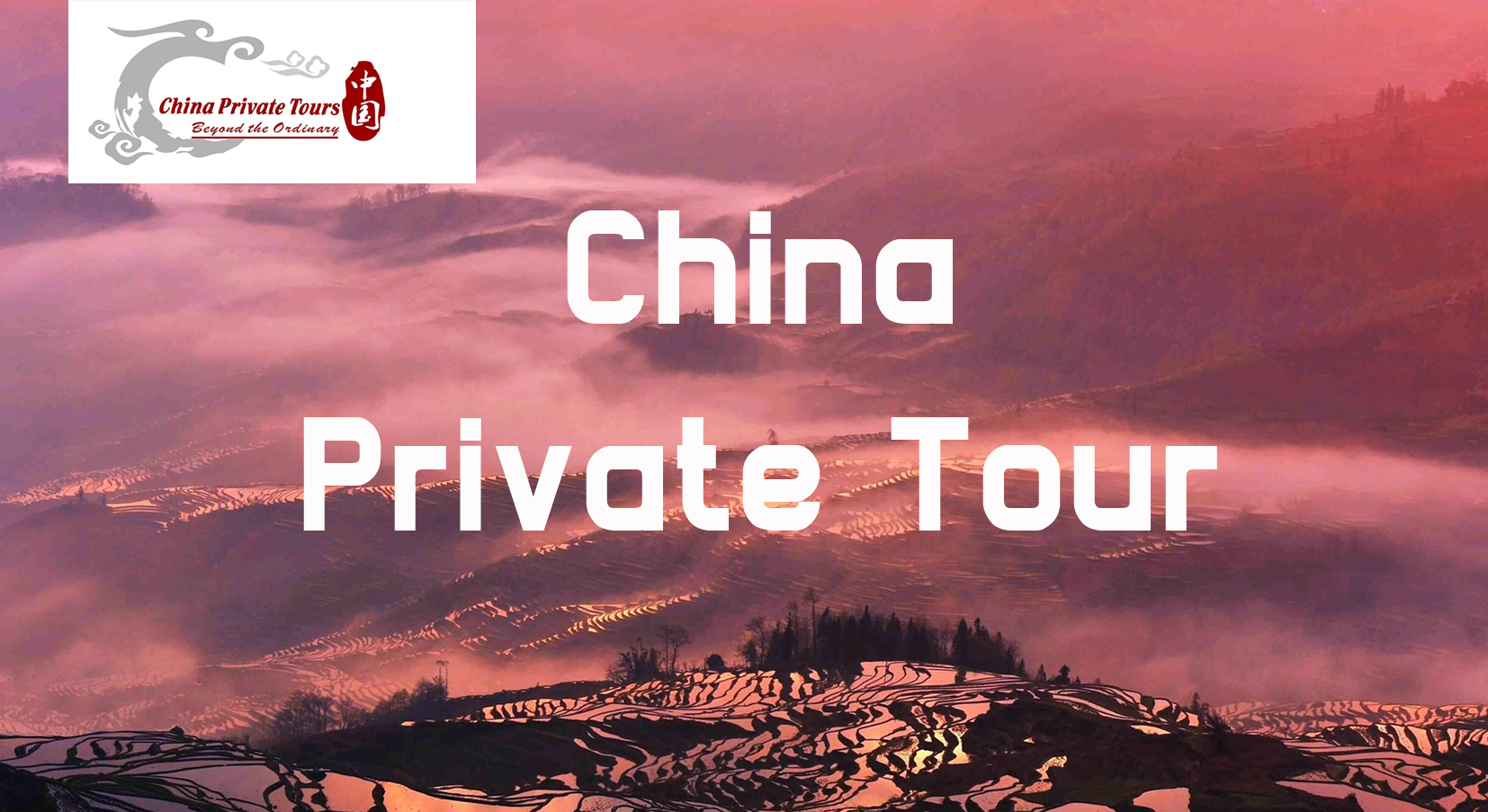 Drive you to a local restaurant for a simple lunch first. Then, pay a visit to the Yungang Grottoes, with their 252 caves and 51,000 statues, represent the outstanding achievement of Buddhist cave art in China in the 5th and 6th centuries. The Five Caves created by Tan Yao, with their strict unity of layout and design, constitute a classical masterpiece of the first peak of Chinese Buddhist art.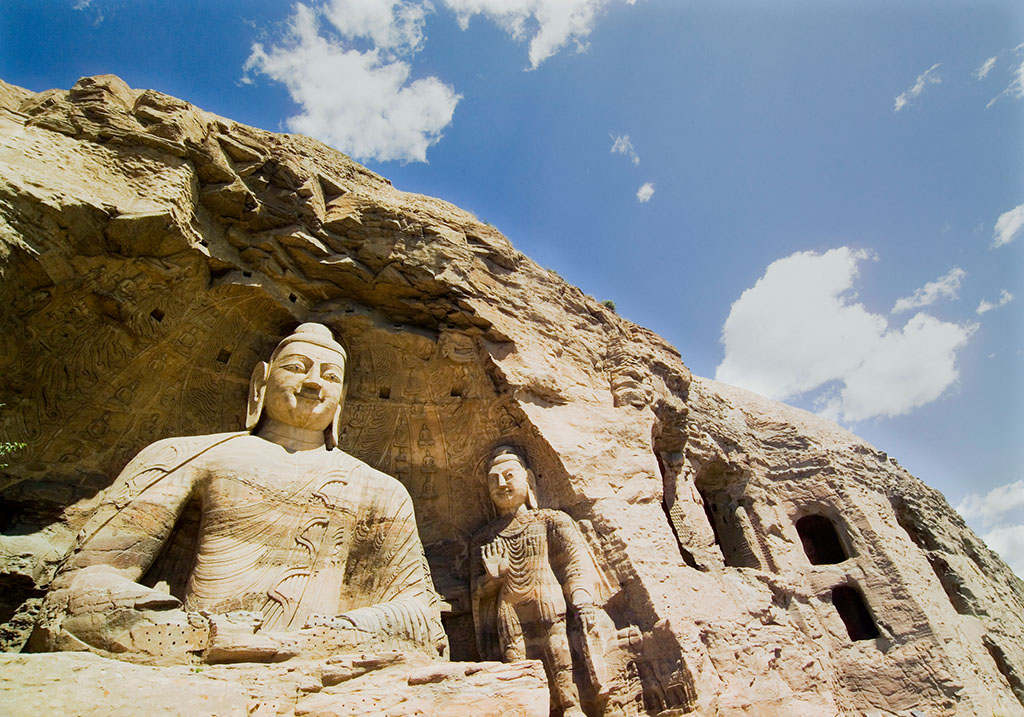 In the afternoon, you will visit Huayan Monastery, positioned at the heart of Datong old town and it is one of the most prestigious Buddhism temples across the country. The Huayan Monastery was erected during the Liao Dynasty and is an excellent example of architectures combining both Khitan and Han characteristics. The Monastery consists of two main structures, the Upper and Lower Huayan Monastery.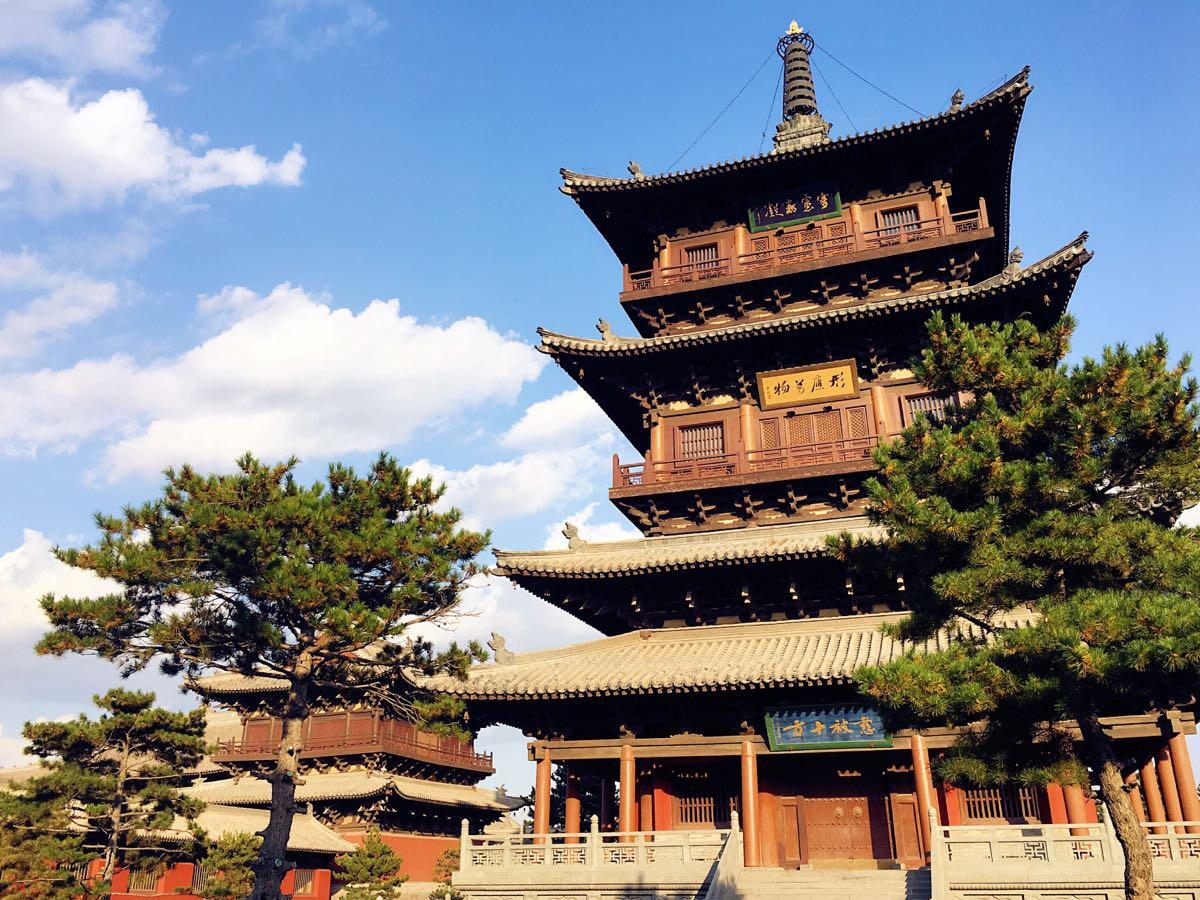 Continue your tour to Nine Dragon Screen, built over 600 years ago, is presently the oldest and largest glazed screen in China today. It is three times larger than that in Beihai Park , Beijing City. The screen, built for the thirteenth son of Zhu Yuanzhang, the first Emperor of the Ming Dynasty (1368-1644), has been well preserved and remains intact to this day.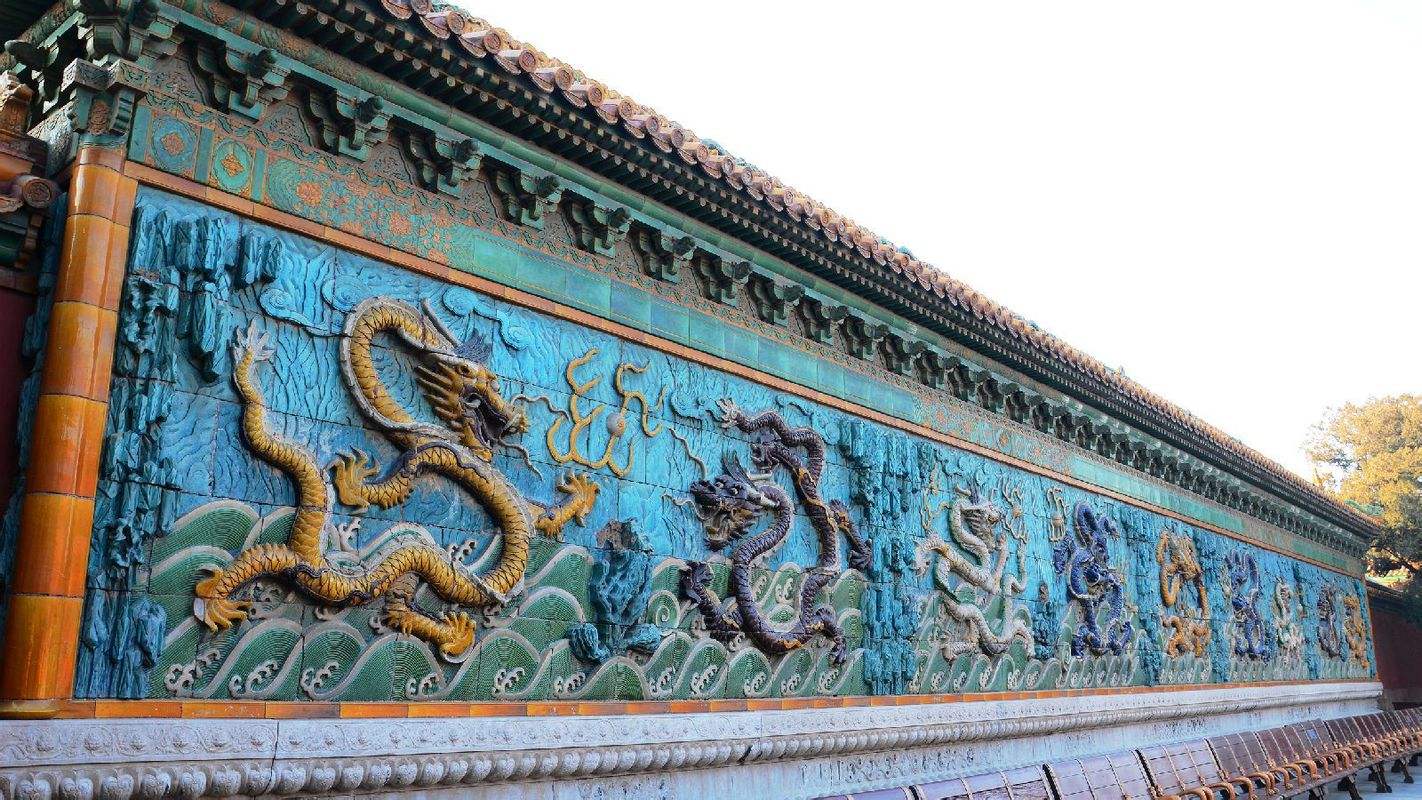 After dinner, you will be taken back to your hotel in Datong.
Day 2 Datong-Pingyao
Place&Transport: Datong
Today's Activities: Xuankong Temple, Yingxian Wood Pagoda, Drive to Pingyao
Accommondation: Three, Four or Five Stars Hotel (Can be customized) in Pingyao
Meal: B,L,D
In the morning, our guide and driver will meet you at your hotel after check-out. Today, you will visit Hanging Temple, also Hanging Monastery or Xuankong Temple. It is a temple built into a cliff near Mount Heng in Hunyuan County, Datong City. The temple was built more than 1500 years. Along with the Yungang Grottoes, the Hanging Temple is one of the main tourist attractions and historical sites in the Datong area.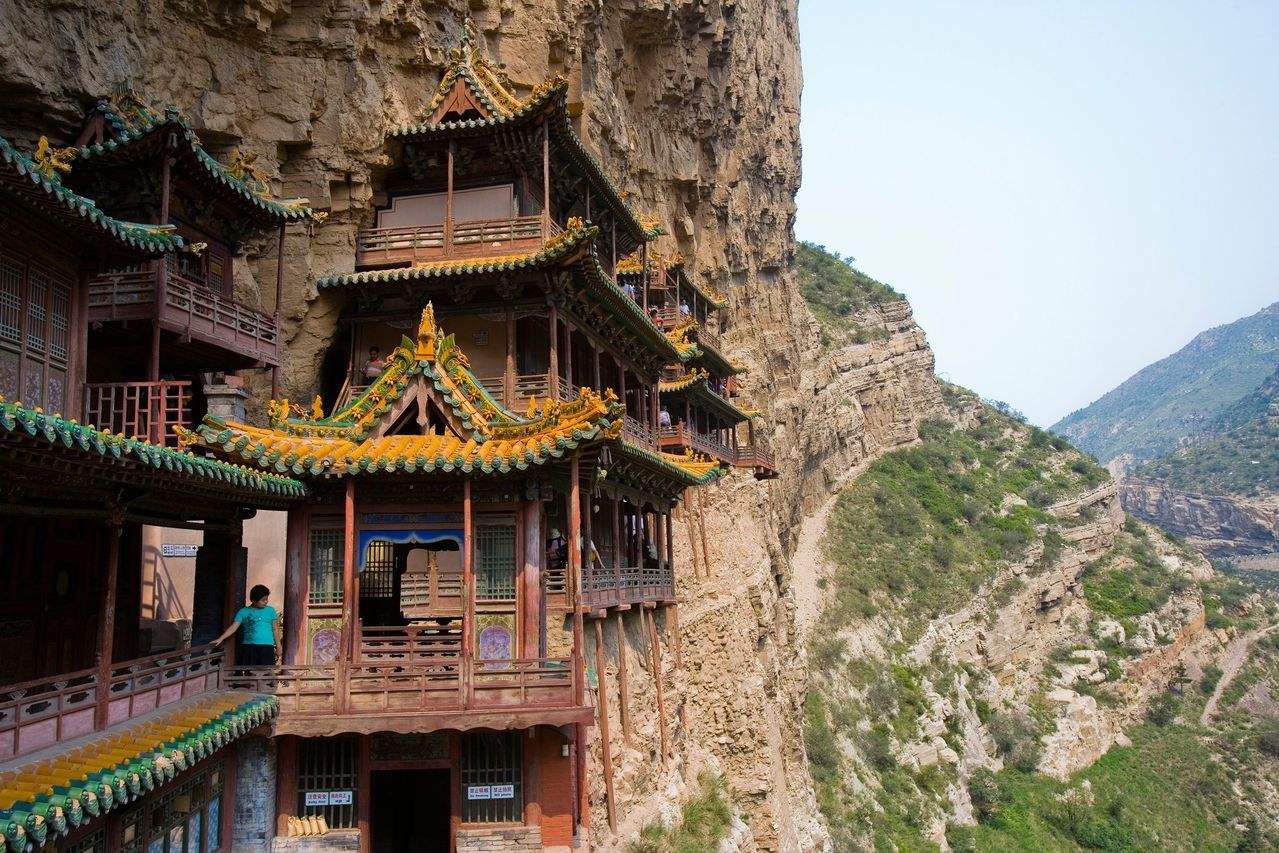 Afterwards, drive about another 1 hour to Yingxian County, you will have lunch at a restaurant in this county.
After lunch, you will pay a visit for Yingxian Wood Pagoda, was built in 1056 during the Liao Dynasty (916–1125), 75km from Datong. It is the oldest all-wood pagoda in China, as well as the only Buddhist temple that was totally built with wood. It is also called Sakyamuni Pagoda of Fogong Temple. It is the tallest all-wood pagoda in the world.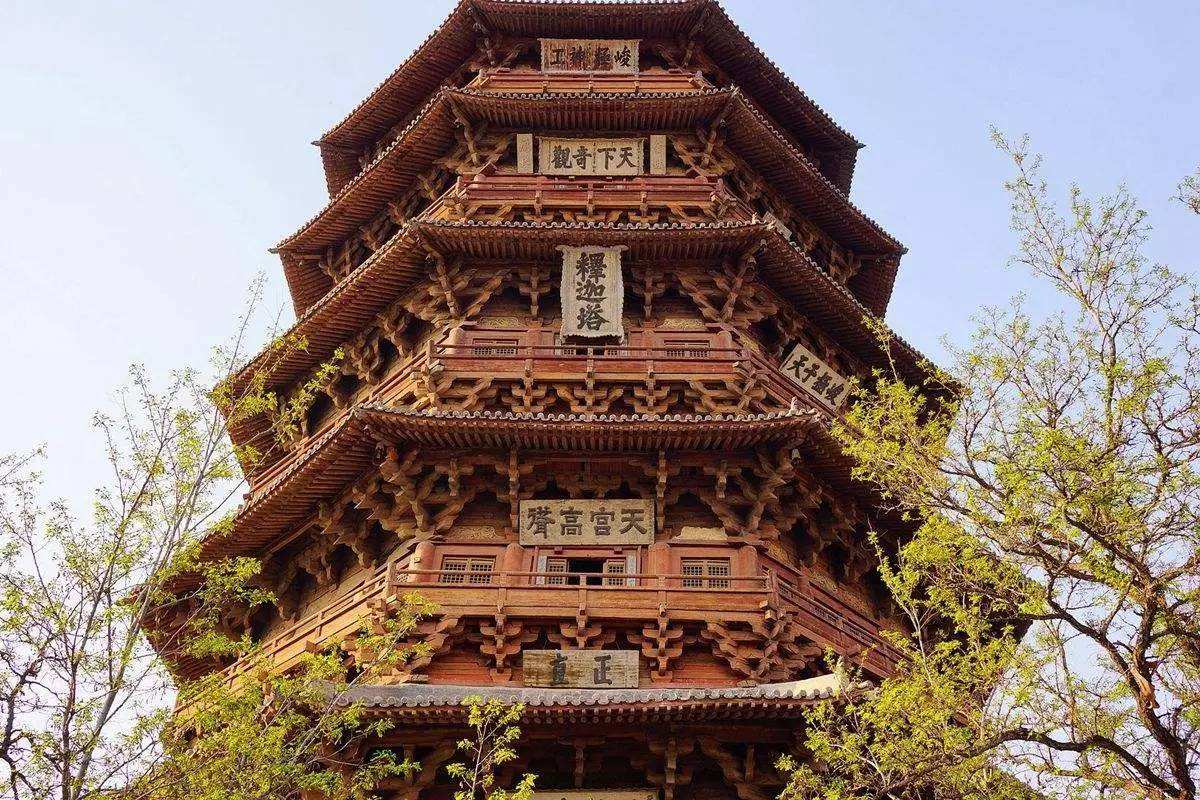 You will be driven to Pingyao Ancient City when you done the places along the road. Upon you arrival, our guide will take you to have dinner and then check-in your Pingyao hotel.
Day 3 Pingyao
Place&Transport: Pingyao
Today's Activities: Qiao Family Courtyard, Rishengchang Exchange Shop, Ming Qing Street
Accommondation: Three, Four or Five Stars Hotel (Can be customized) in Pingyao
Meal: B,L,D
Firstly, dirve you to visit Qiao Family Courtyard, it is not far from Pingyao ancient city. Qiao family were among many successful businessmen in Shanxi, who later spent their fortune to build the luxury courtyards with the traditional Chinese building art. It is a huge courtyard with 6 large courtyards and 19 smaller courtyards. The estate covers 9000 square meters with 313 rooms. Architects think it to be one of the refined existant examples of private residences in northern China. It has been turned into a folk museum.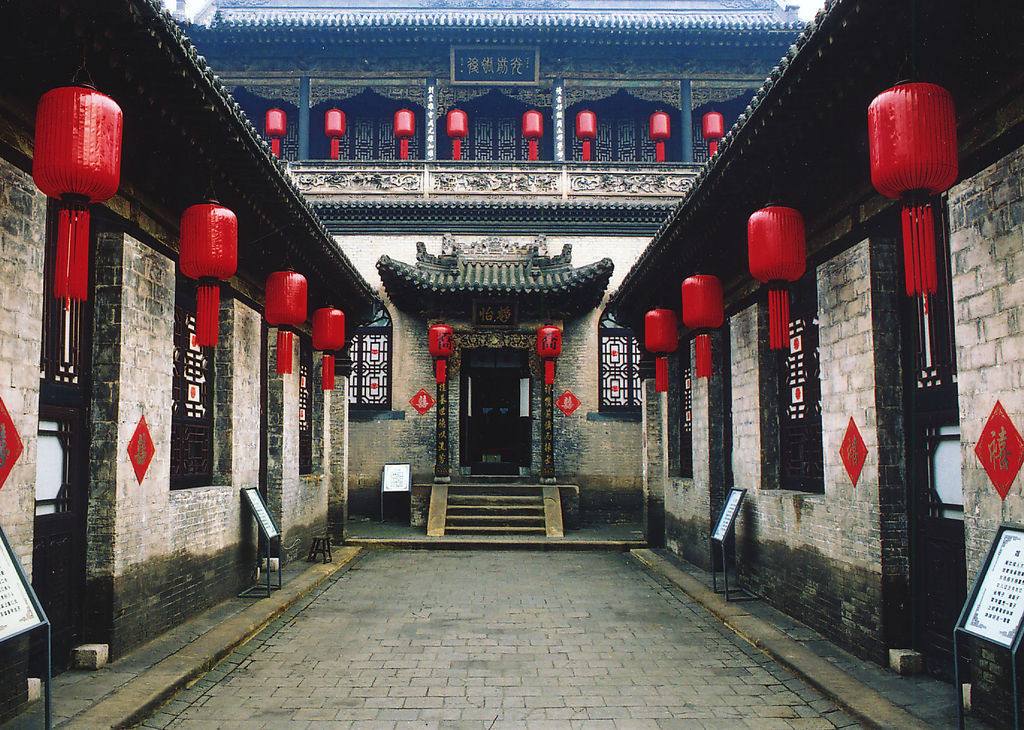 After visiting, drive you back to Pingyao for a simple lunch and taste some local cuisine.
In the afternoon, you will explore the Pingyao Ancient Town. Such as Rishengchang Exchange Shop, was established in 1823 of Qing Dynasty (1644-1911), it is the first private financial organization of China majoring in deposit schemes, loans and remittance services. The headquarter was situated at Pingyao old town with an area of 1,600 square meters; its 35 plus branches are widely spread all over China mainly in those big commercial cities. The business lasts 108 years, playing an important role in the development of civil economy and industries.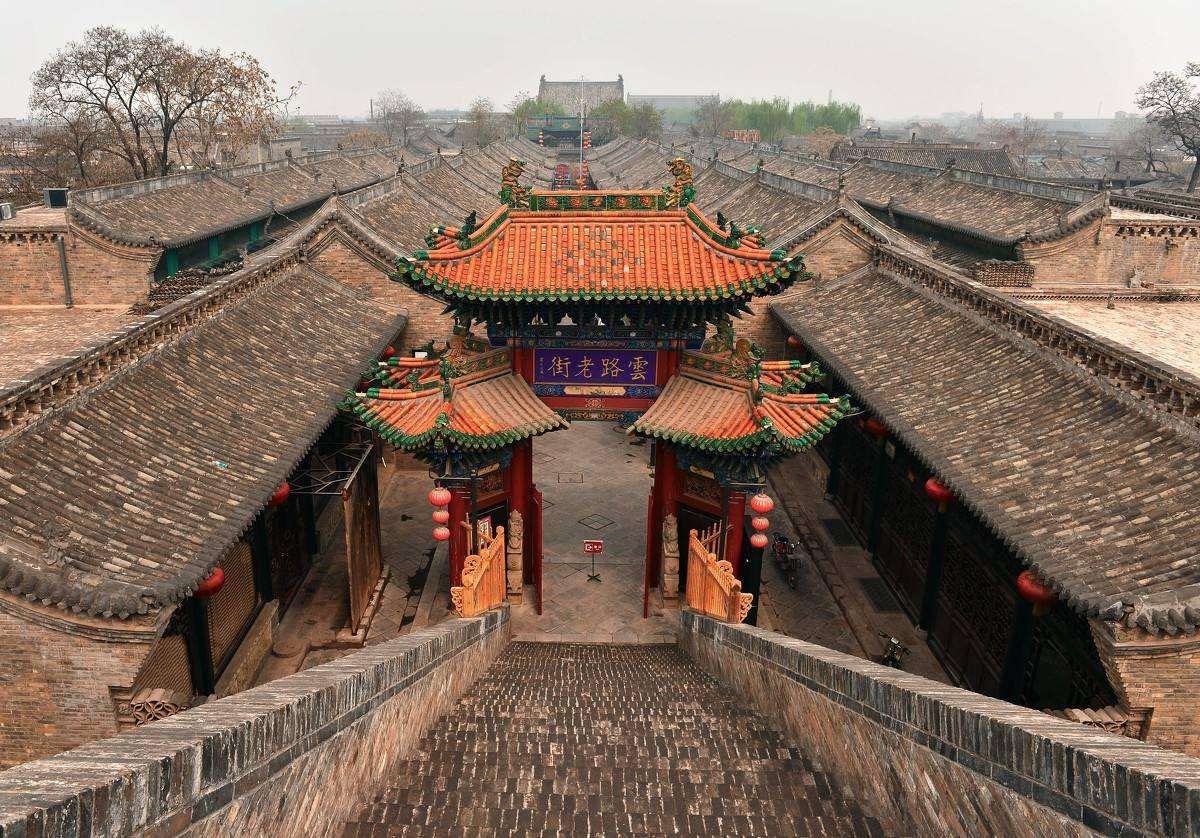 At last, you will walk along the Ming Qing Street. It was founded in the year of 1856 and went out of business in the year of 1913, is also called South Street and had been the most prosperous business hub of Pingyao County since ancient times. Along the street, architecture of Ming Dynasty (1368-1644) and Qing Dynasty (1616-1912) are here and there. In June, 2009, it was designated as the first batch of Renowned Chinese Cultural-Historic Street.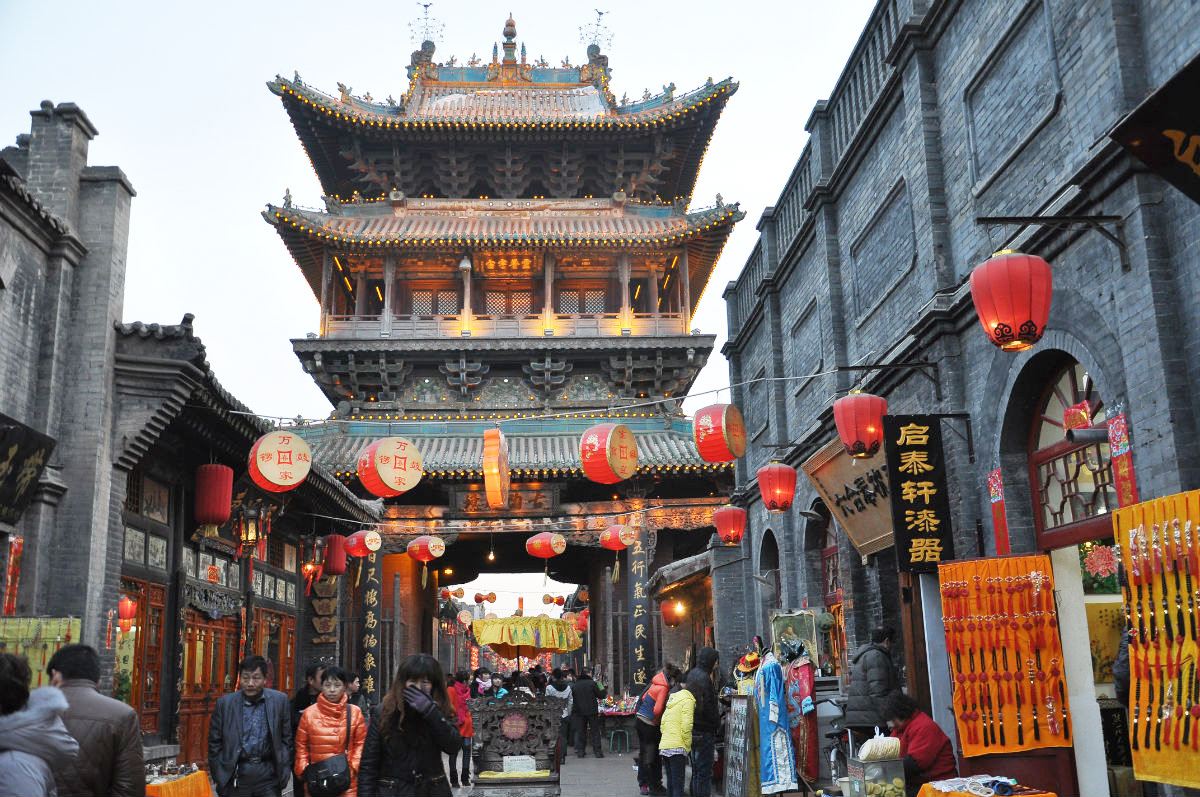 After dinner, you will be taken back to your hotel in Pingyao.
Day 4 Pingyao-Luoyang
Place&Transport: Pingyao
Today's Activities: Drive to Luoyang, White Horse Temple, Shaolin Temple
Accommondation: Three, Four or Five Stars Hotel (Can be customized) in Luoyang
Meal: B,L,D
Check out from your hotel in the early morning, drive about 5 hours to get to the Luoyang city. Upon arrival, have a simple lunch at the local restaurant.
After lunch, drive you to visit White Horse Temple. White Horse Temple is the first Buddhist temple in China, established in 68 AD under the patronage of Emperor Ming in the Eastern Han dynasty capital Luoyang. The site is just outside the walls of the ancient Eastern Han capital, east of Luoyang in Henan Province. It is considered by most believers as "the cradle of Chinese Buddhism". The geographical landmarks to the south are Manghan Mountain and Lucoche River.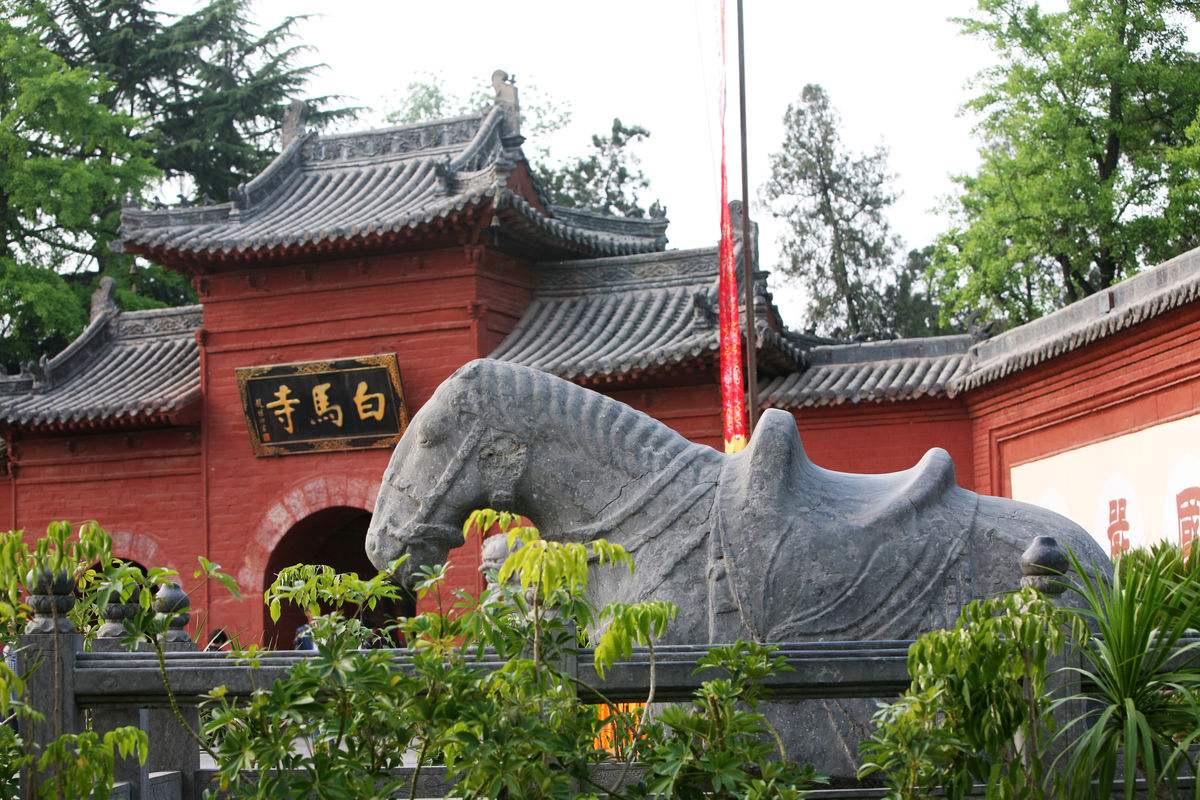 Next, you will visit Shaolin Temple, also known as the Shaolin Monastery, which is a Buddhist temple in Dengfeng County, Luoyang. Dating back 1,500 years when founded by Fang Lu-Hao, Shaolin Temple is the main temple of the Shaolin school of Buddhism to this day. Shaolin Monastery and its Pagoda Forest is a UNESCO World Heritage Site as part of the "Historic Monuments of Dengfeng".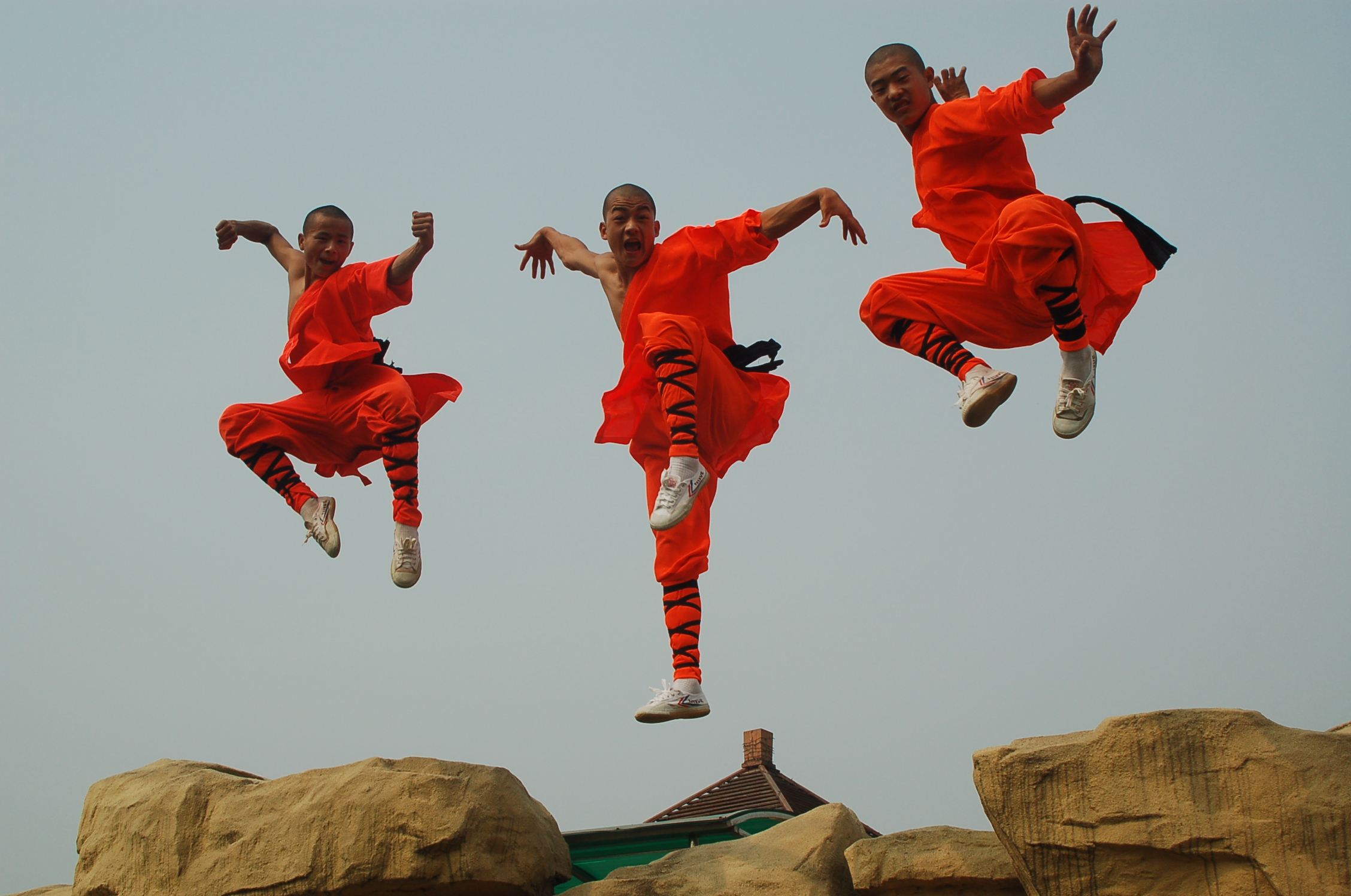 After dinner, drive you back to your hotel in Luoyang.
Day 5 Luoyang
Place&Transport: Luoyang
Today's Activities: Longmen Grottoes
Accommondation: Three, Four or Five Stars Hotel (Can be customized) in Luoyang
Meal: B,L,D
Today you will start your tour with Longmen Grotto, the Longmen Grottoes are some of the finest examples of Chinese Buddhist art. Housing tens of thousands of statues of Buddha and his disciples. There are as many as 100,000 statues within the 2,345 caves, ranging from an 1 inch (25 mm) to 57 feet (17 m) in height. The area also contains nearly 2,500 stelae and inscriptions, whence the name "Forest of Ancient Stelae", as well as over sixty Buddhist pagodas. Situated in a scenic natural environment, the caves were dug from a 1 kilometre (0.62 mi) stretch of cliff running along both banks of the river.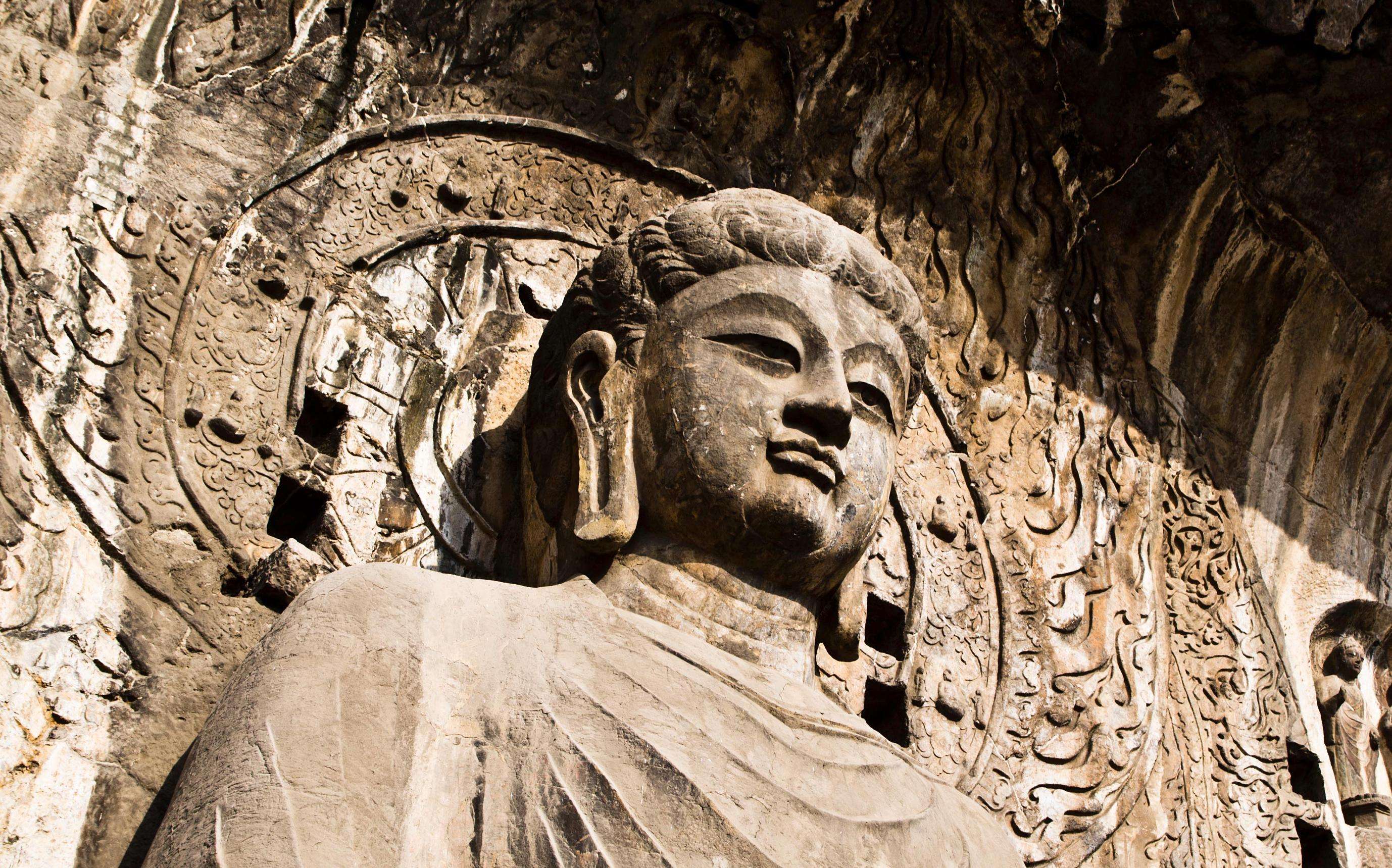 Starting with the Northern Wei Dynasty in 493 AD, patrons and donors included emperors, Wu Zetian of the Second Zhou Dynasty, members of the royal family, other rich families, generals, and religious groups. Longmen Grotto is regarded as "an outstanding manifestation of human artistic creativity," for its perfection of an art form, and for its encapsulation of the cultural sophistication of Tang China.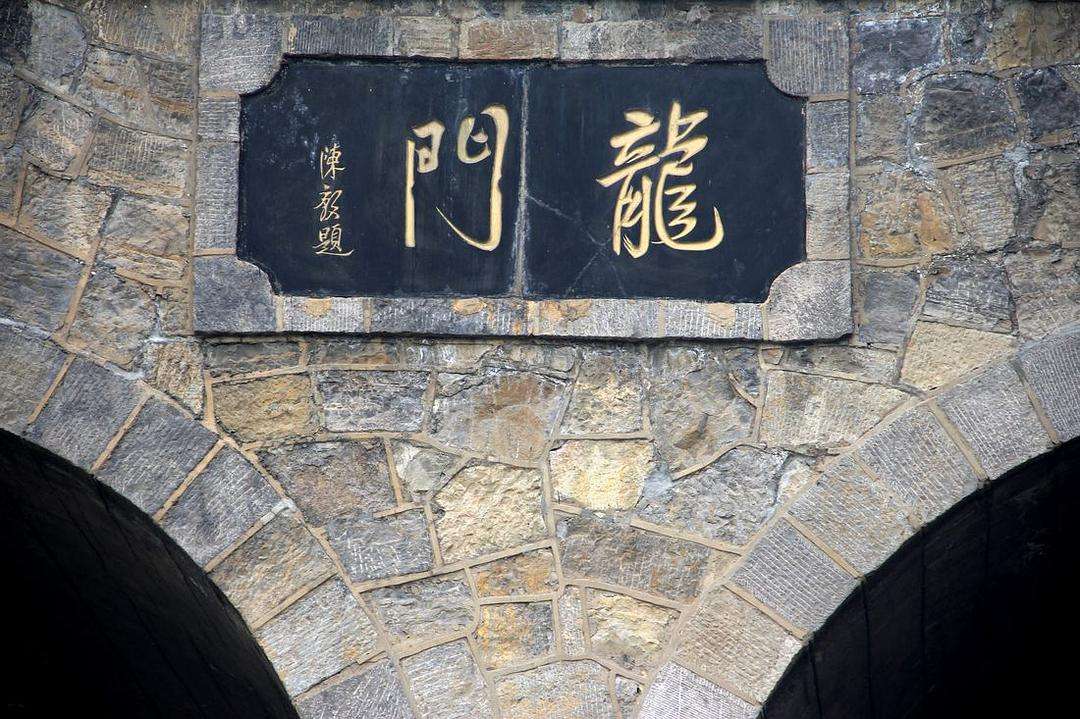 After lunch, drive back to your hotel in Luoyang, free on your own to explore the Luoyang city.
Day 6 Luoyang-Beijing
Place&Transport: Luoyang
Today's Activities: Train to Beijing
Accommondation: N/A
Meal: B
Drive you to the Luoyang train station to catch the train to Beijing. Upon arrival, drive back to your hotel in Beijing (train station/airport).
Price Per Person in US Dollars