D1
Place&Transport: Harbin-China Sow Town
Today's Activities: Xueyun Street,Dream House,Er Ren Zhuan Perfomance
Accommondation: Stay overnight at Snow Town(home stay)
Meal: N/A
Pick up service is arranged at your hoelt lobby in downtown Harbin city (Harbin Airport or Harbin Train Station) in the morning. Our guide will meet you with your name board, then drive to China Snow Town directly around 6 hours.

Upon your arrival at China Snow Town, check in and have lunch at local restaurant first. After lunch, taking you to walk around the China Snow Town (Xuexiang). China's Snow Town, is located in Mudanjiang city, Heilongjiang Province, at the north end of China. In winter, heavy snow covers everything and makes the farm a white wonderland. In spite of the cold weather, the beautiful snow scenery attracts more than 500 thousand tourists annually. Here are three must-visit spots.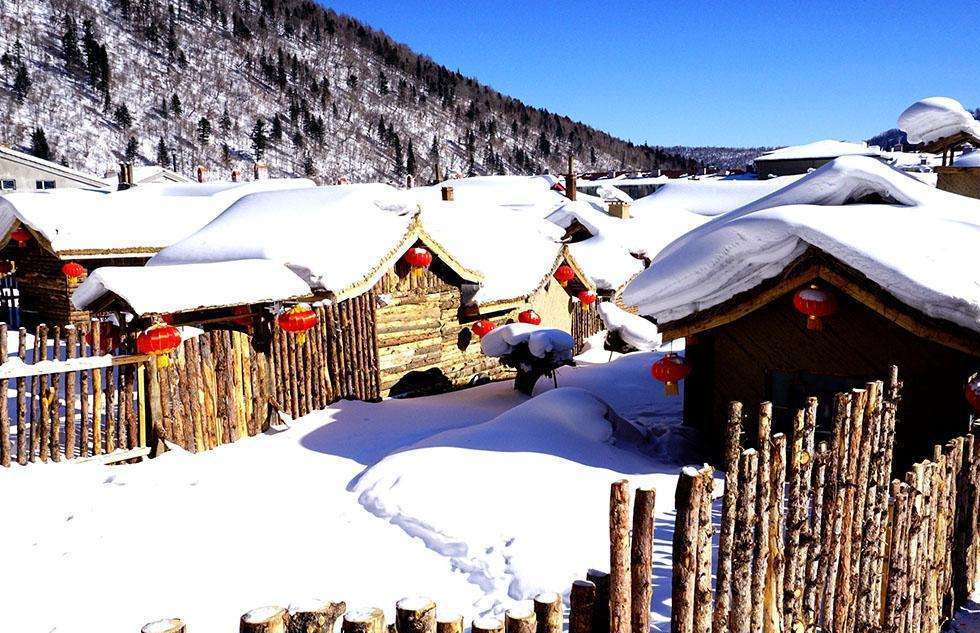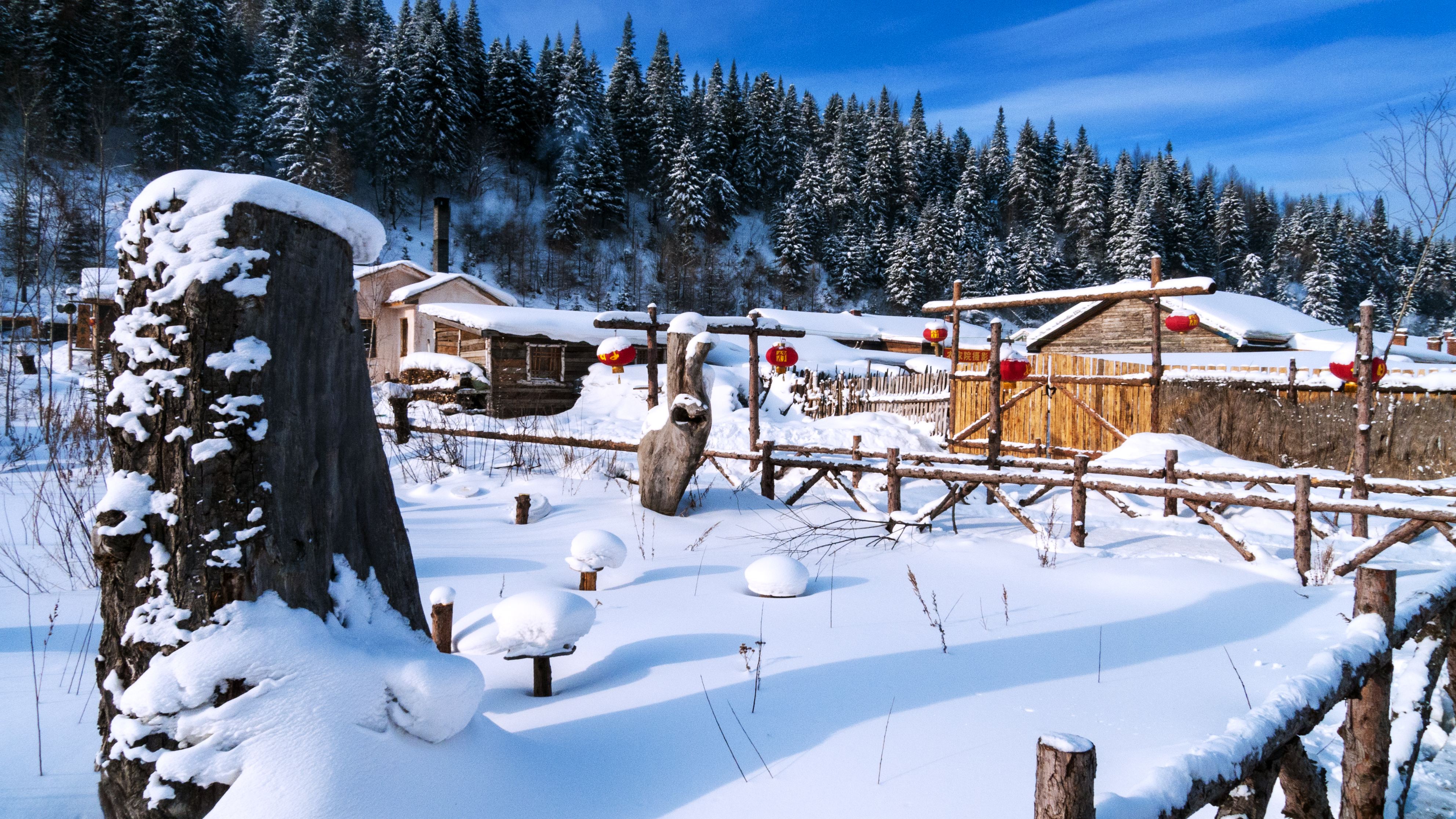 Then move to Xueyun Street. This 500-meter-long street is always bustling at night. It is located at the town center and lined by grocery stores, restaurants, theaters and hotels. There are a lot of snacks, including ice stick, Bing Tang Hulu (sugar-coated hawthorn on a stick) and kebabs. In addition, you can buy mushrooms and nuts handpicked by locals.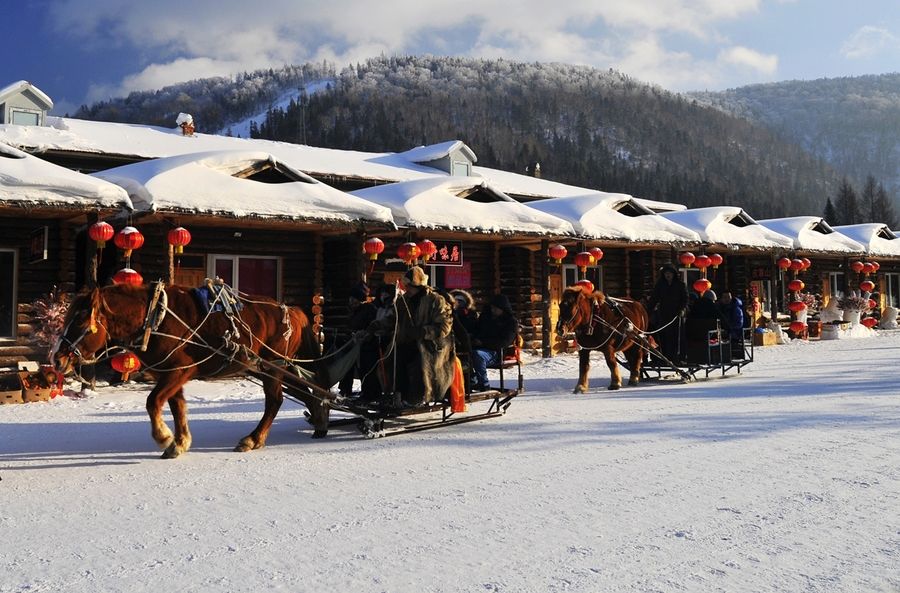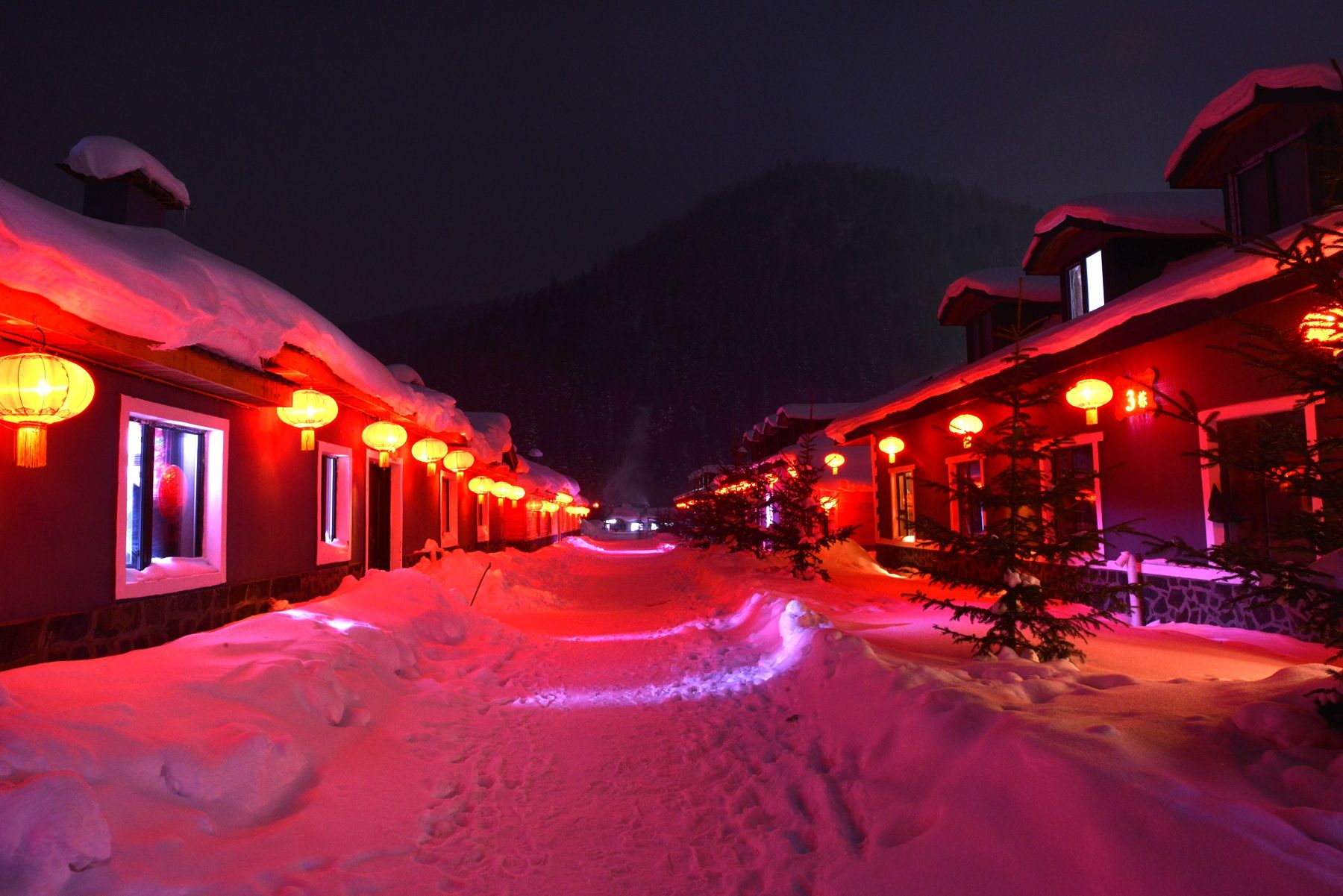 Continue to visit the Dream House (Meng Huan Jia Yuan Studio), it is the most attractive spot and must visit place in snow town for someone whos like photography. Tourists are also drawn to this area because several TV shows were shot here, including the popular reality show "Where Are We Going, Dad?" Covered by thick snow, the little wooden houses are transformed into white horses, rabbits, turtles and giant mushrooms. Moreover, the red lanterns hanging under the eaves complete a joyful and dreamlike atmosphere to the landscape.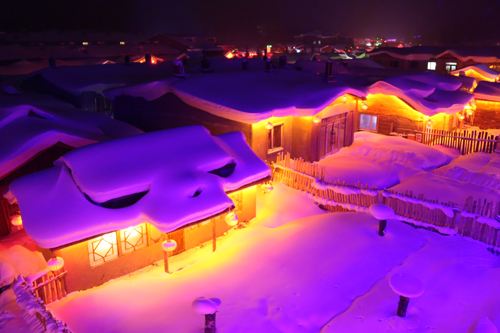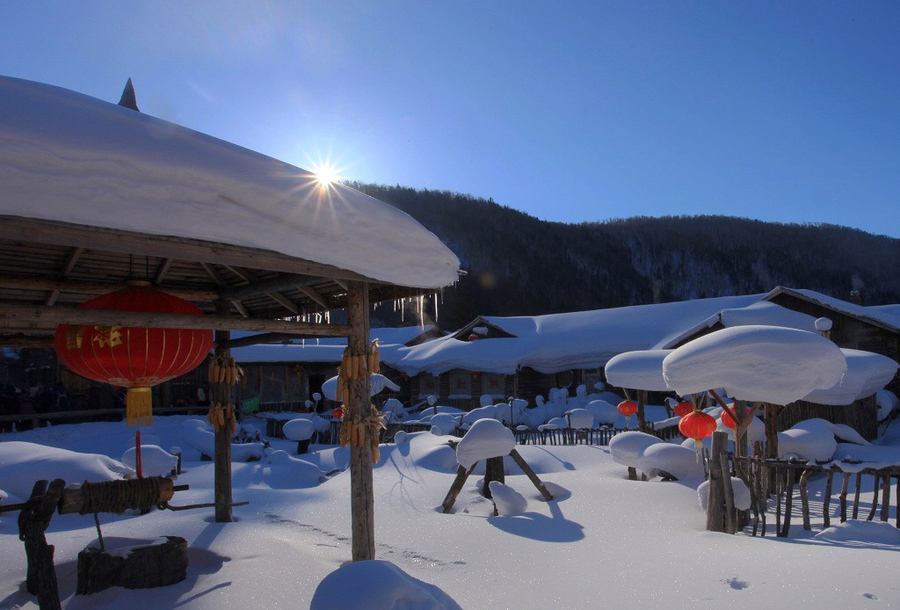 After dinner, you can enjoy the local performance called Er Ren Zhuan (two people dancing performance). Two-people Rotation is a genre of local folk dance and song from Northeast China. It usually consists of two people, a boy and a girl. They sing as well as dance, using folded fans or red square handkerchiefs (which are twirled along as a song is performed) during the dancing portion. It is very popular due to its humorous dialogue and sketches, which have eclipsed the old dances and songs.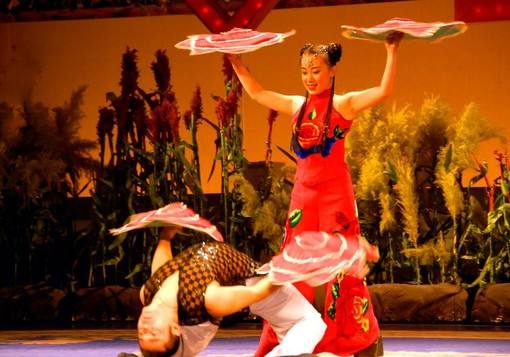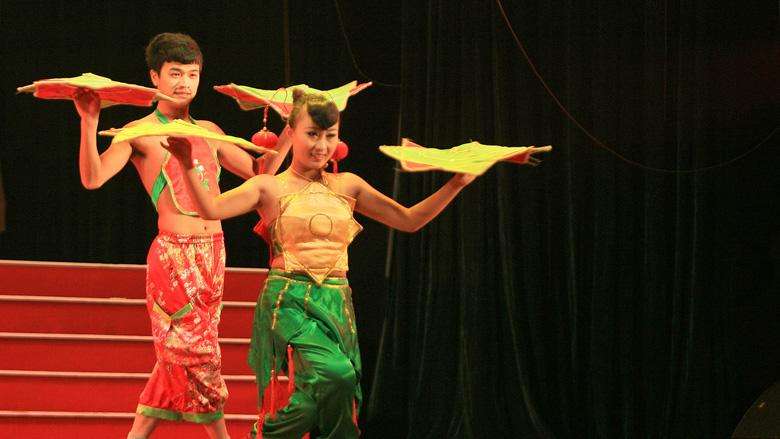 Er ren zhuan is now becoming better known in the rest of China, because many er ren zhuan performers have performed on television, as well as acted in TV serials; Zhao Benshan is the most famous example.
After the tour, drive you back to your homestay in snow town.

D2
Place&Transport: China Snow Town-Harbin
Today's Activities: Hiking on Yangchao Mountain
Accommondation: N/A
Meal: N/A
Pick up from your hotel by our guide. The first stop for today will lead to a nearby mountain, Yangchao Mountain. You will hik up to the mountain, which is the best way to enjoy the charming snow view and an ideal place to escape from the bustling and hustling woorld. It is located on the northwest side of Snow Town, it is highest mountain in this area with a height of 1,200 meters, arrived before sunrise because it's a good place to enjoy the sunrise scenery. Around 3 hours, go back to snow town.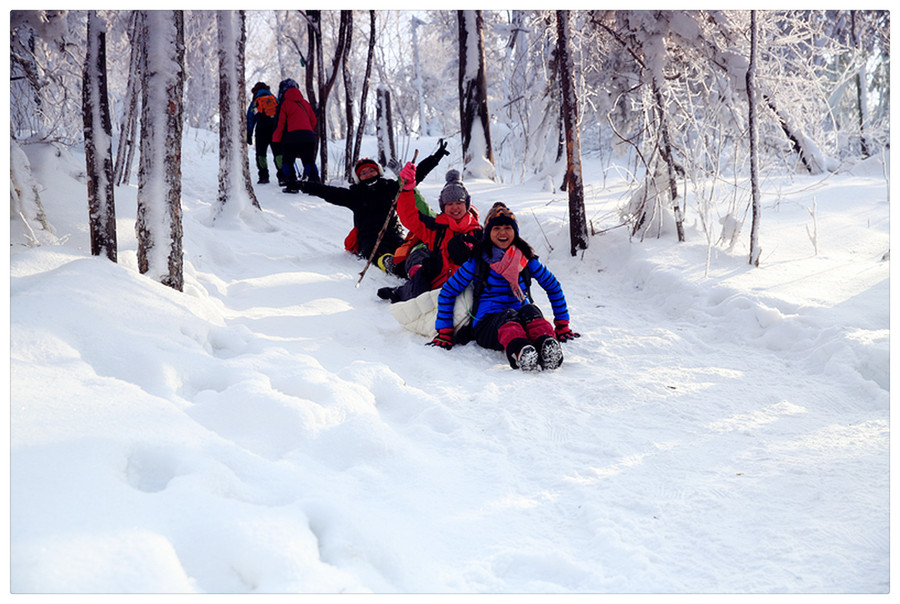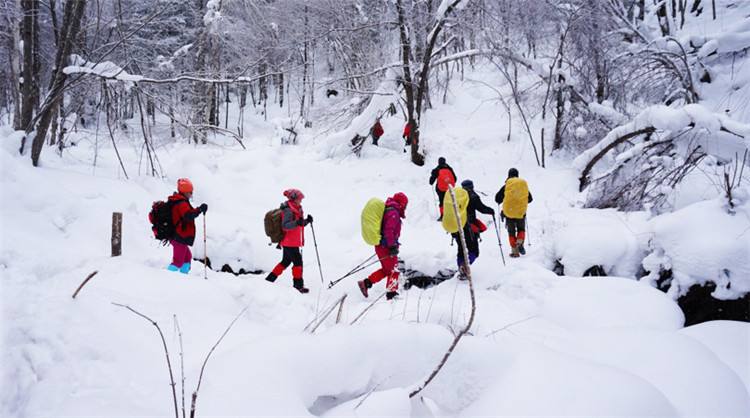 After lunch drive you back to Harbin city around 6 hours, drop you off at your hotel in downtown Harbin, Harbin Airport or Train Station.

Price Per Person in US Dollars