Beijing Tourism Promotion Activity Held in Moscow, Russia
Post Date: 2018/08/03 13:07
Share to: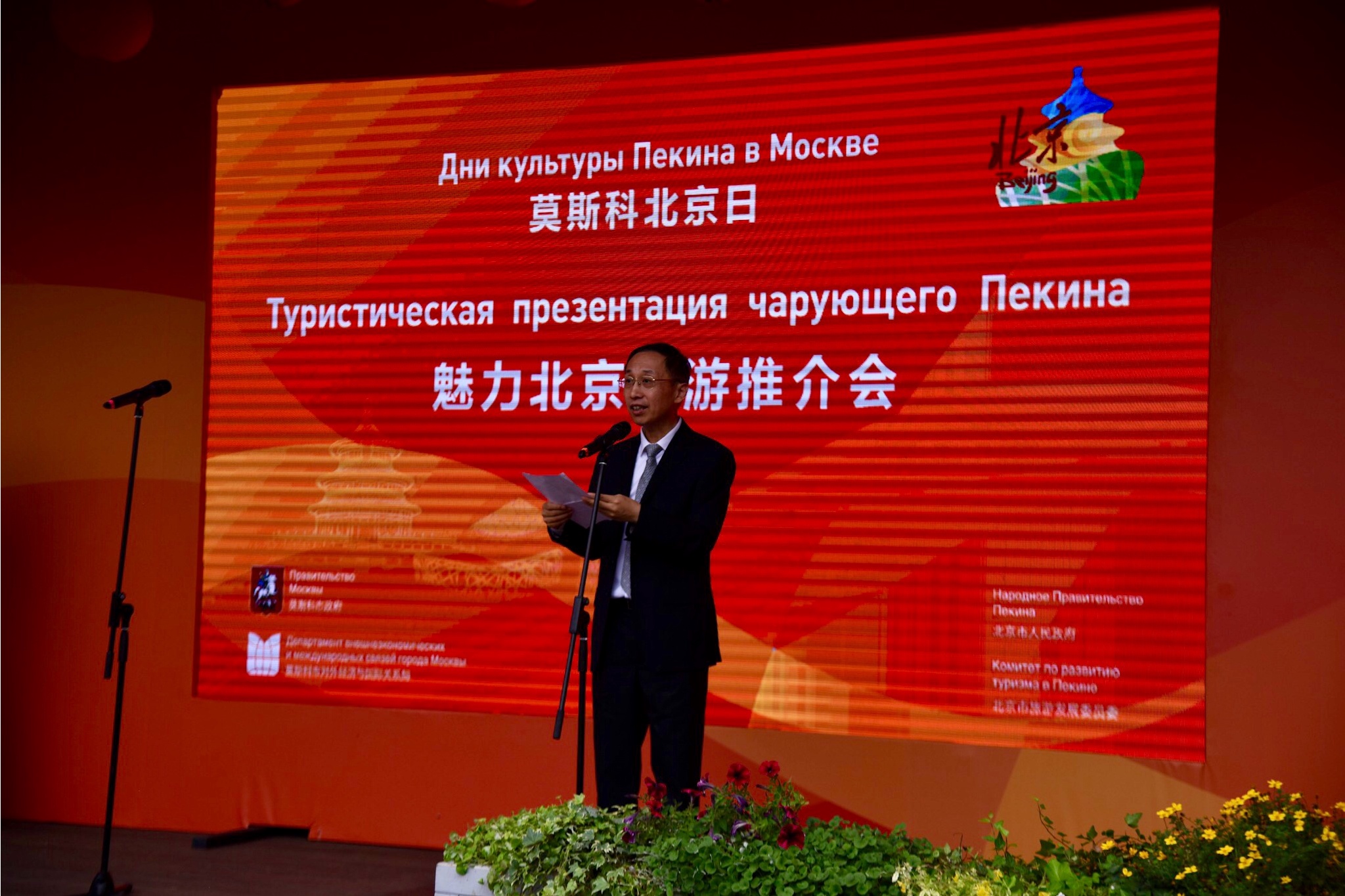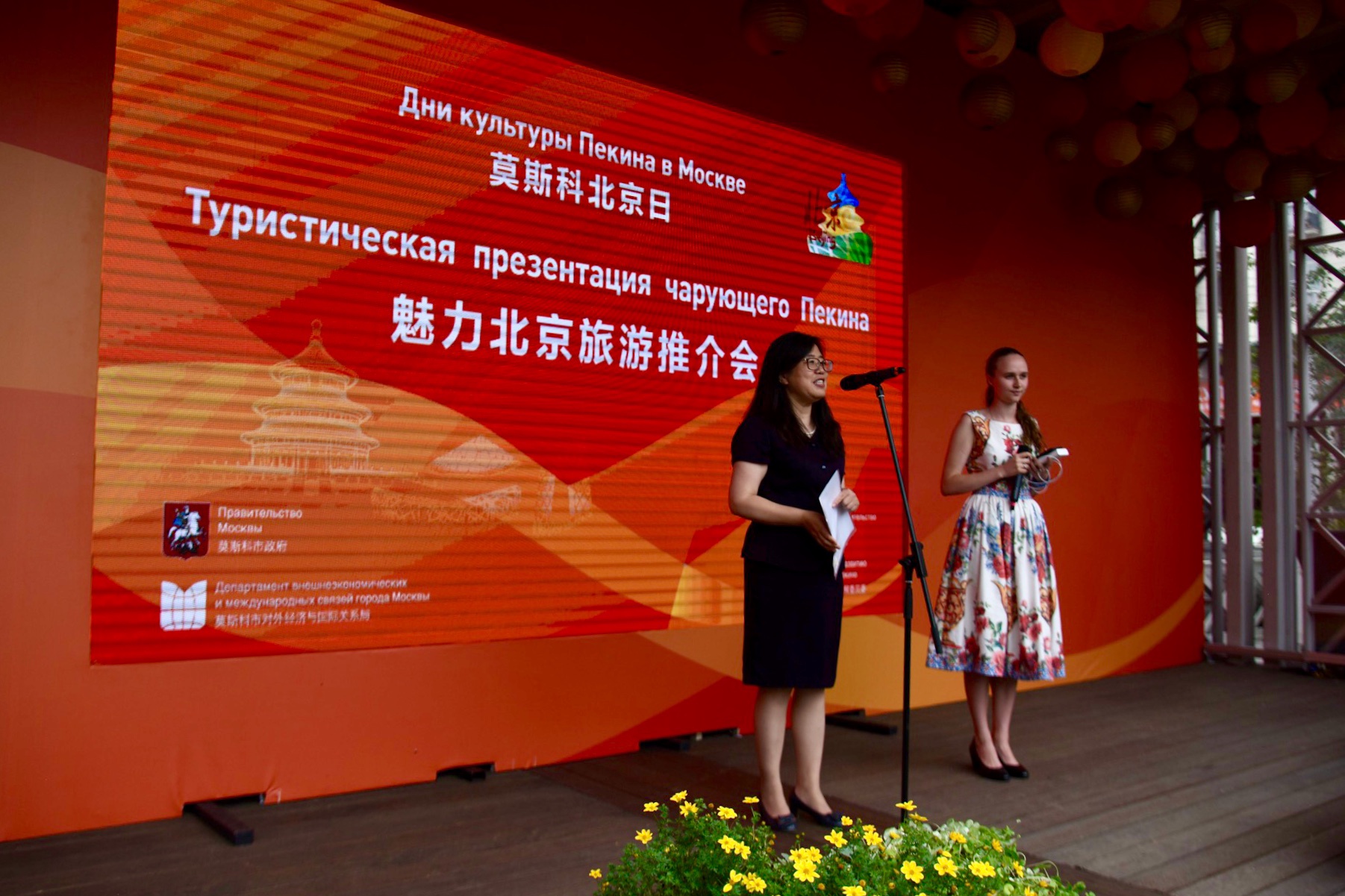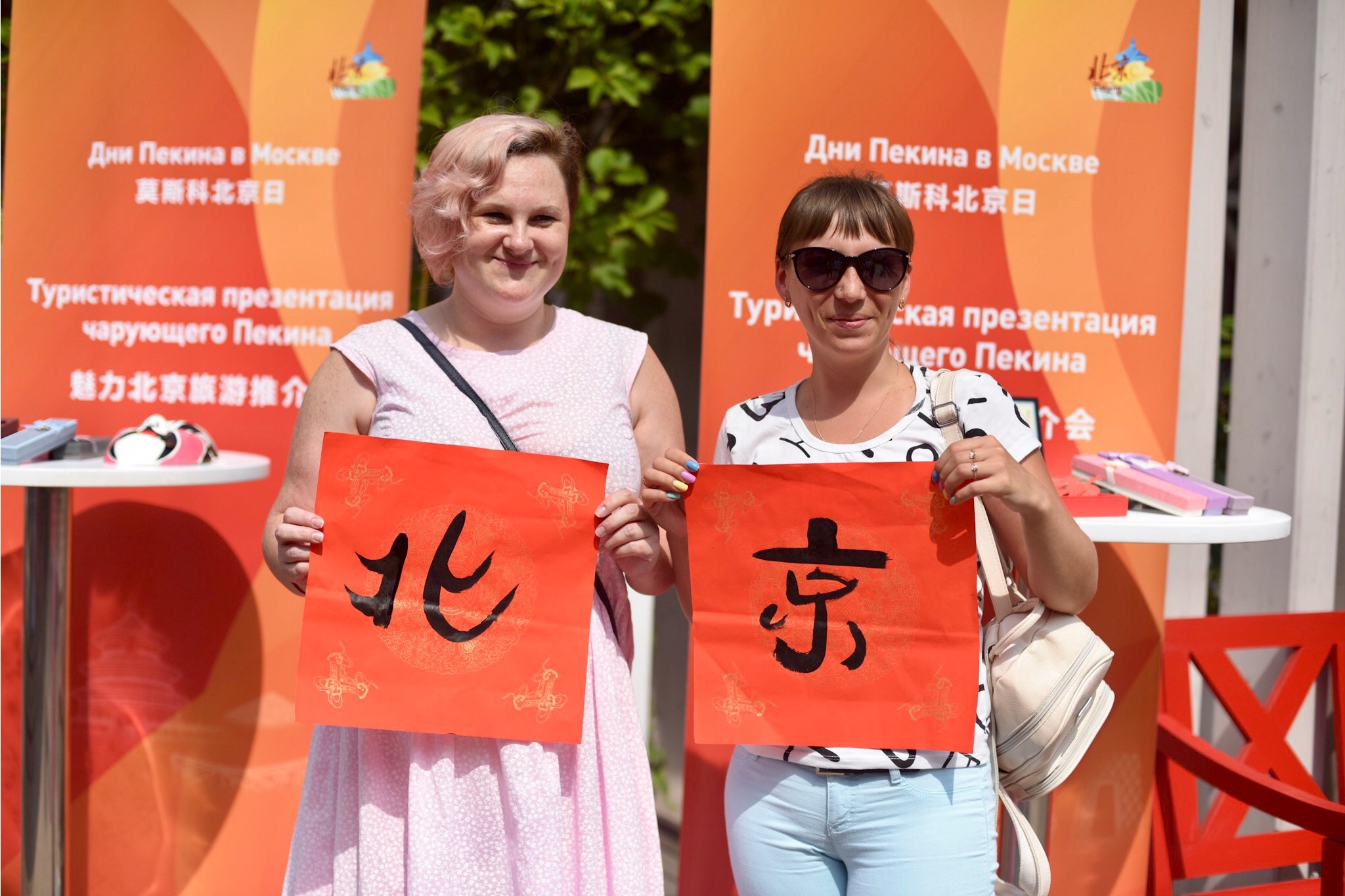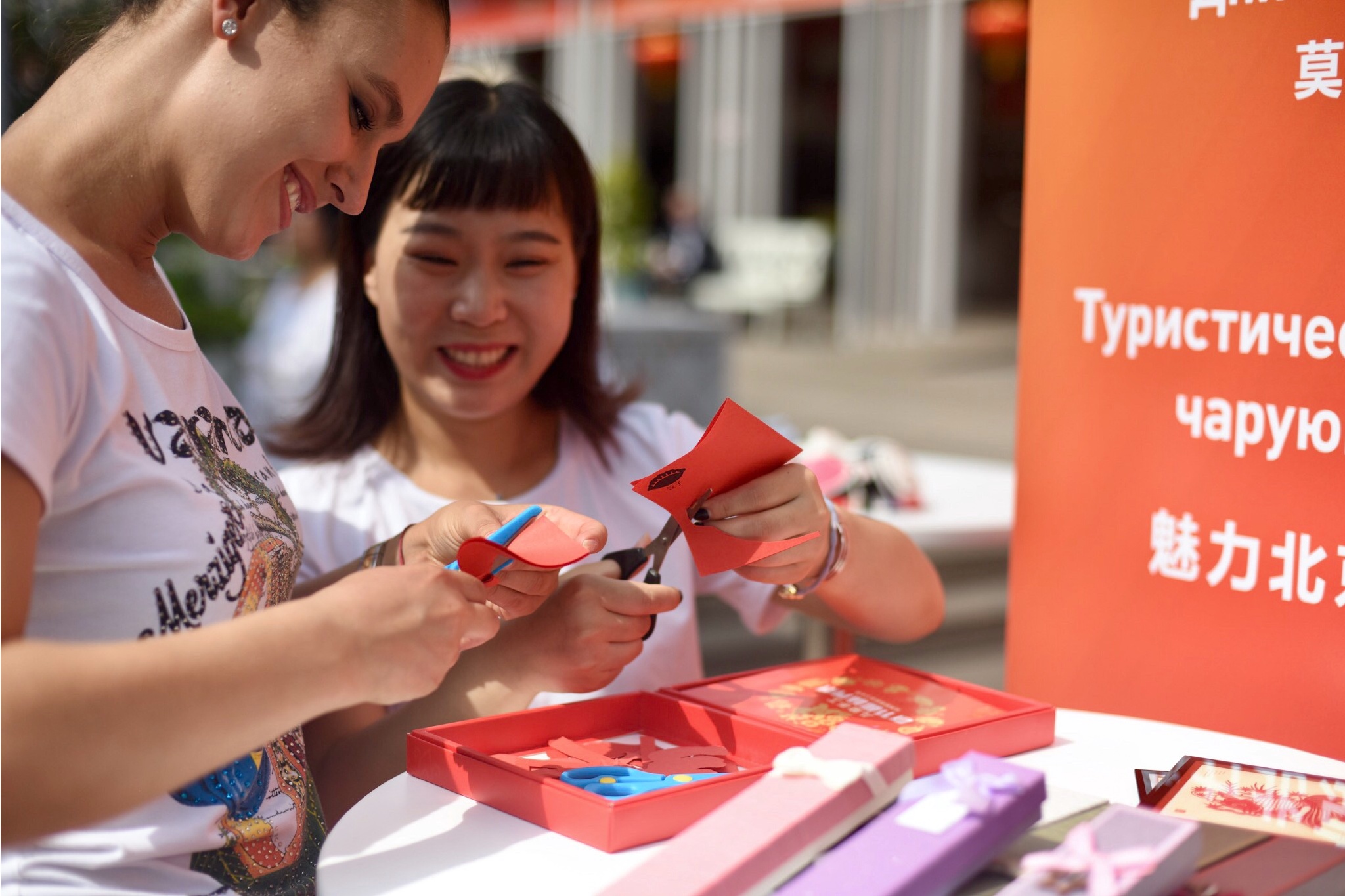 On the afternoon of July 27 (Moscow time), Beijing Municipal Commission of Tourism Development (BMCTD) held the Charming Beijing Tourism Promotion Event at Tverskaya Square, Moscow, capital of Russia. Yang Bin, Vice Mayor of Beijing, attended the presentation, and Aleksey Tikhnenko, head of the hotel management at Moscow's Department Sport and Tourism, Wang Xiaoxia, Director of China National Tourist Office in Moscow and Shi Anping, inspector of Beijing Municipal Commission of Tourism Development, delivered speeches. Relevant leaders from BMCTD gave a presentation. And the event saw nearly 100 representatives from tourist companies, travel agencies and local media in Moscow.
In the speech, Shi Anping, inspector of BMCTD, pointed out that the tourism cooperation between Moscow and Beijing is a significant step taken to pursue the "Belt and Road" Initiative, and holding Beijing tourism presentation in Moscow is an important item on the agenda of the "Days of Beijing" in Moscow. As the capital of China, Beijing is not only an ancient city with a history of about 1,000 years, but also an international inclusive and open metropolis, making it a world-famous tourism attraction. Moreover, Shi also invited Russian friends to Beijing to sample the charm of this time-honored yet modern, oriental yet international metropolis.
According to the speech of Wang Xiaoxia, Director of China National Tourist Office in Moscow, China is on the cusp of developing all-for-one tourism in an all-round way, with a constant improvement on public products and reception capacity of tourism service. So, Wang invited Moscow citizens and Russian tourists to Beijing and other famous tourist cities of China to experience the richness of Beijing's tourism and cultural resources.
Aleksey Tikhnenko, head of the hotel management at the Moscow's Department of Sport and Tourism, addressed, respectively as capital cities of China and Russia, Beijing and Moscow are sister cities, and both are ready and willing to strengthen tourism cooperation and people-to-people exchange in the pursuit of the "Belt and Road" Initiative.
At the presentation, representatives of BMCTD introduced guests to Beijing's tourism resources and tourism policies such as 144-hour visa-free transit policy. The Air China focused on products related to China-Russia air routes and Beijing-Moscow direct air routes. Later, the presentation culminated in the lucky draw of a tour to Beijing for "Four Days and Three Nights" and Beijing-Moscow round trip air tickets. In addition, through the Beijing tourism promotional video played on the presentation, Russian people present have found many things fresh and new, all saying that they knew more sides of Beijing through the video, and will leave a place for Beijing on their wish lists of tourism destinations.
As an important part of the Days of Beijing in Moscow series activity, this Beijing tourism presentation included interactive activities link with local people through seeing Beijing by VR, intangible cultural heritage paper-cut and traditional Opera culture experience to showcase features of Beijing's tourism resources. And these activities have been well received by the people and given them a sampling of the charm of Beijing tourism experience.
In addition, there will be an informal discussion between the delegation and local travel agencies, in a bid to popularize the "partnership program of promoting Beijing tourism overseas".