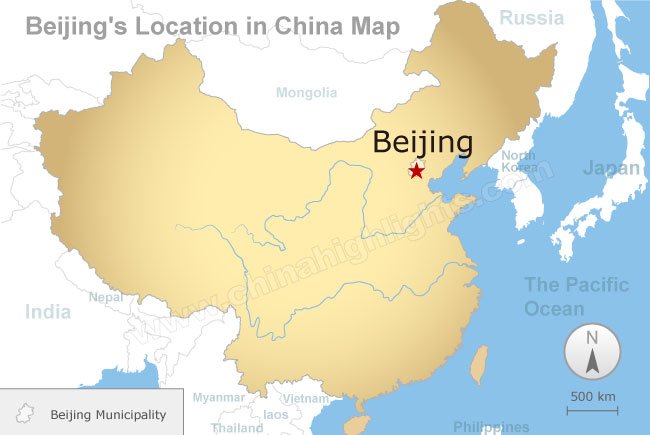 Location
Beijing is located on the western coast of China on the Pacific Ocean and stands at the northern tip of the North China Plain. The city is 39% flat land and the other 61% is quite mountainous area. Beijing is surrounded by the Yanshan Mountains on the west, north and east while the small alluvial plain of the Yongding River lies to its southeast. Beijing faces the Bohai Sea, and the area is also called the Beijing Bay.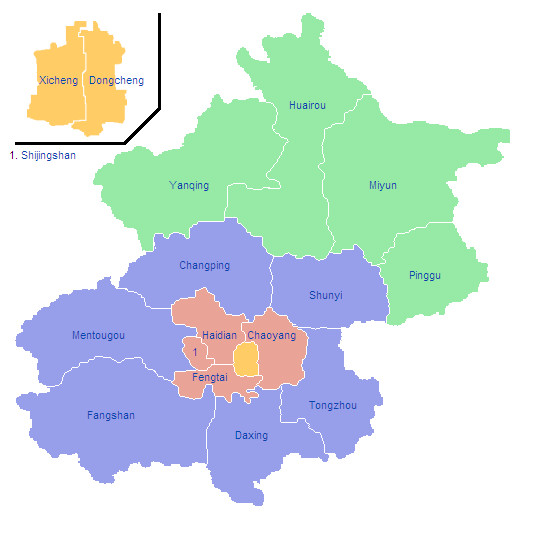 Beijing Administrative Division Map
Beijing is the capital of People's Republic of China. It has a population of over 20 million. There are 14 urban and suburban districts and two rural counties in Beijing. The following picture is Beijing administrative division

Beijing Attraction Map
Beijing is huge with numerous attractions to explore. The attractions that you should not miss are:the Forbidden City, The Great Wall, Tiananmen Square, Beijing Hutong...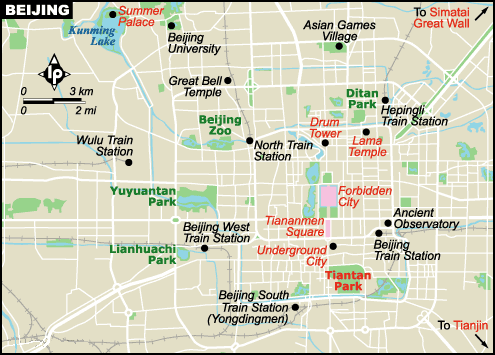 There are 8 sections of the Great Wall in Beijing city.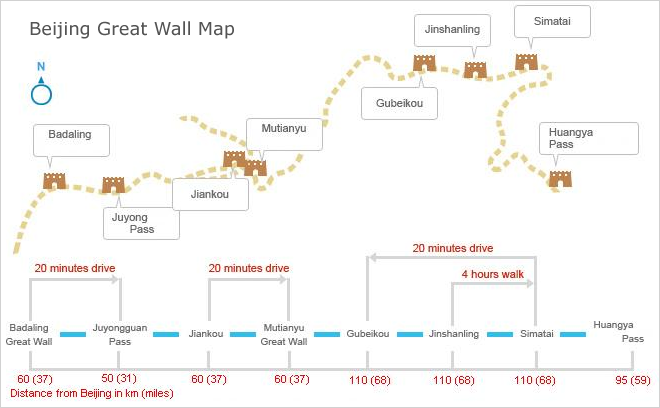 Beijing Subway Map