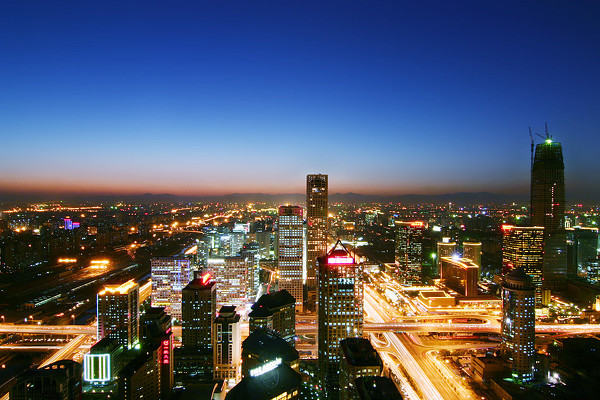 Brief Introduction of Nightlife in Beijing
Beijing, China, has been the capital of China for over 800 years. In that time, it has developed some pretty great nightlife options for tourists. Beijing offers a lot in the way of night time entertainment. From amazing international-standard bars to cocktail lounges, clubs, plays, ballets and live music, the city has it all. But once the party really gets started the group always ends up at one of these amazing clubs. You can shake your booty from late until well after the sun has risen at some of Beijing's most glamorous, seedy or downright kitsch clubs.
Beijing's night life has really taken off last few years. New bars and clubs are opening up every month with some serious music venues attracting the world's finest artists. Venues dot the city, but the heaviest concentrations can be found around the Workers?Stadium, on Sanlitun, in Chaoyang Park West Gate, Wudaokou and on Ladies' Street. Nightlife in Beijing is becoming more colourful and exciting by the day. Every year new nightlife activities, night clubs are coming up all over the city.

Sanlitun(???)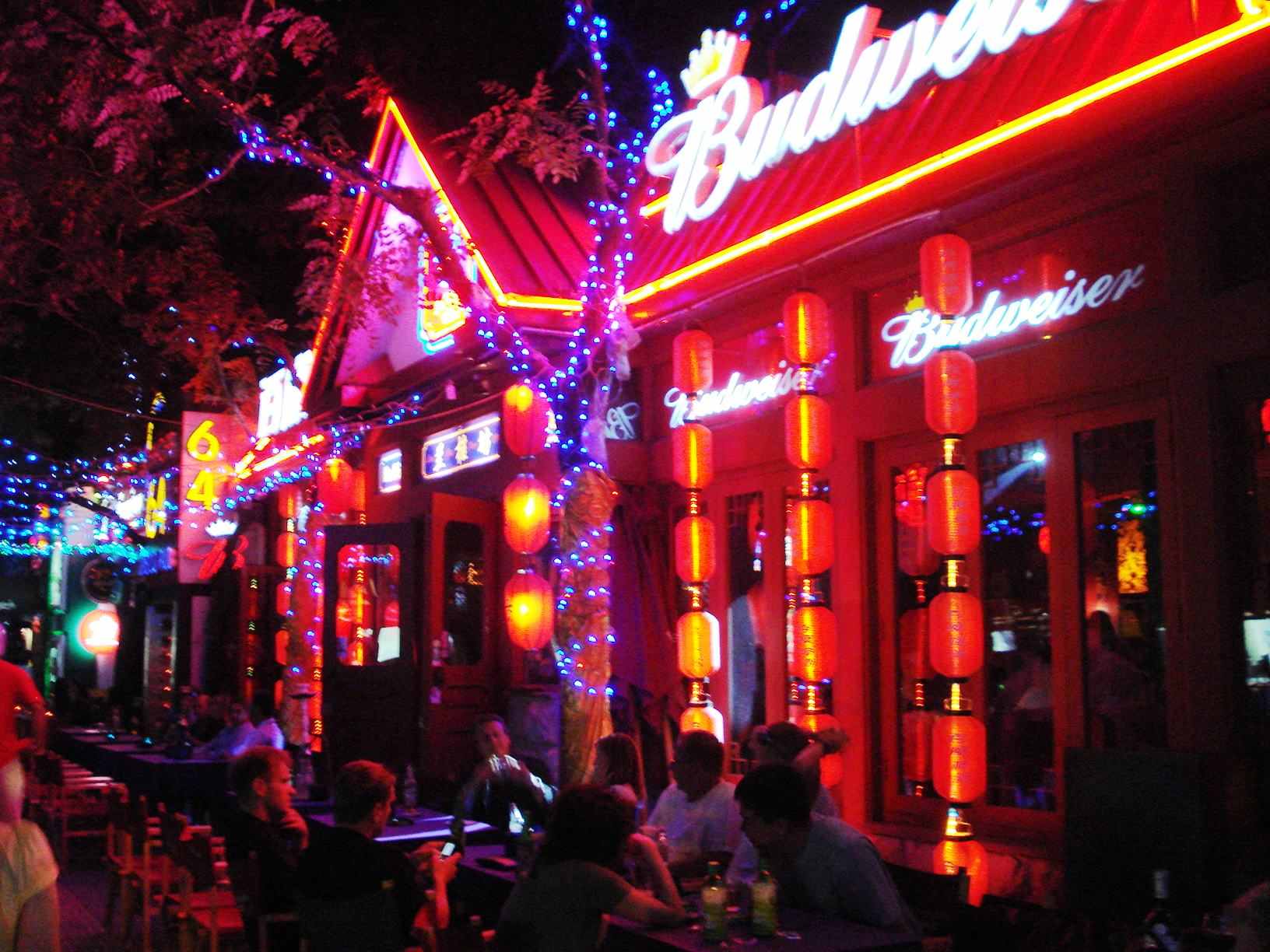 Sanlitun Area is a place you must go for the night life in Beijing. There is a lot of night clubs, disco. It's one of the bigger and popular bars on bar street. Locals and foreigners mingle freely. If you prefer being close to the stage then you'd better go there before 8 or 9 pm. Very often if the band is singing a well known song, then everyone will follow along. The song list varies from soft rock to ballads to rock to folk. You are ready to be served since the wait staff is always less than 5 feet away. so you don't have to worry about running out something to drink.

In many of the bars, some ladies will sell cigars and cigarettes to you, and even flowers! So Salitun Bar Street is just a great place to just go and talk with you friends while listening to some great music.

Add: The Sanlitun area is around Dongzhimenwai Dajie, northeast of the city centre - take the tube to Dongzhimen station on the Circle line No.01.
Houhai Bar Street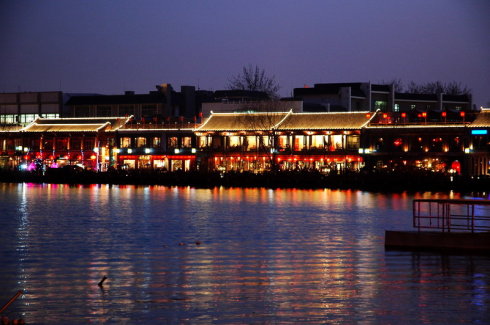 Houhai Bar Street is an ideal place for you to enjoy the night life and you'd better not to miss. It's close to Shichahai Lake and Beijing hutongs, Houhai Bar Street combines Chinese and western culture. A lot of people from the whole world head to Houhai Bar Street to have fun in the bars. It's a popular place in the night and highly prasied by a lots of people because of the becautiful scenery and various wine.


As Houhai Bar Street in one part of Shichahai Lake, you can still have a walk to enjoy its beautiful night scenery when you don't want a drink.

A cluster of bars, restaurants and coffee cafes have been settled along the street since 2000. The hightlights of these bars are fine drinks, excellent services and reasonable prices. This area not only has bar but also tea house and KTV, so you spend a leisure time here, such as read books, drink a cup of tea with your friends or sing karaoke in KTV in the area. It is a good place for getting together with friends. There are more than 120 bars in the area to service visitors from home and abroad.

Some recommended Bars as below:
Buddha Bar
You must be shocked when you heard of the name, Buddha Bar, you'll wonder that the buddhists are not allowed to drinks wines. Buddha Bar in Houhai Bar Street is a place for people who are interested in Buddhism culture to enjoy a quiet and comfortable night in Beijing. When you go inside the bar, in front of your eyes is a Buddha statue, which for you to pray for good luck, fortune or health. Have some beer, wine or coffee there can be an unforgettable experience in Beijing. It is a popular bar loved by a lot of young people.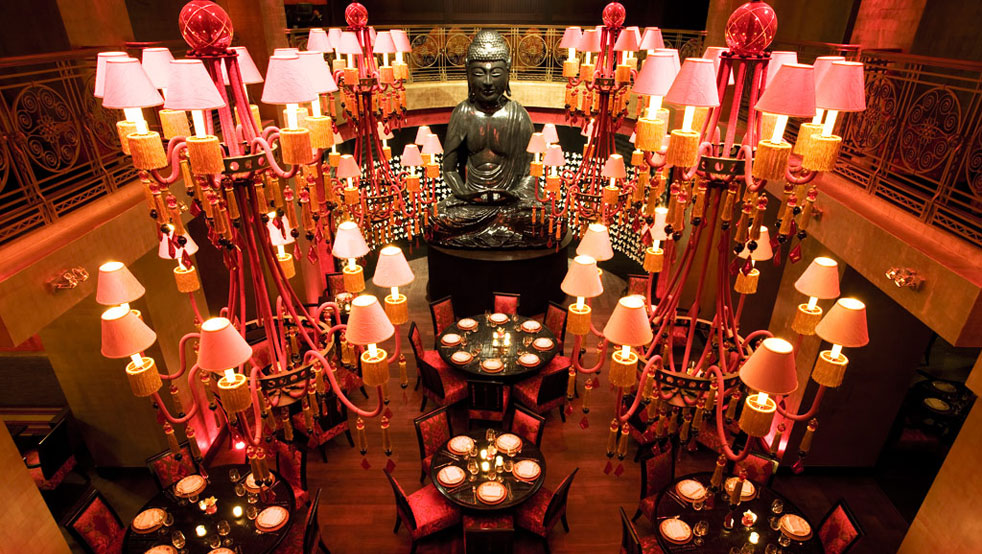 Renovated with lounge seating on the lakeside, it is decorated with antique furniture and some Buddhism cultural elements. You can hear some beautiful music such as Latin American style music.

Address: 2 Yindianqiao, Shichahai Lake, Xicheng District.
Tel: 010-66179488
Opening hours: 12:00-02:00
Address: 2 Yindianqiao, Shichahai Lake, Xicheng District
Houhai 5 Hao
Houhai 5 Hao is decorated with a lot of traditional Chinese antique elements. You can have a nice view in the center of courtyard, because has a big, clear glass top to give you a beautiful secnery. This bar covers an area of 400 sauqre meters, 5 meters in height. The building is in a modern style, is a great place to hold a private party or a large-scale company party.
Houhai 5 Hao is famous for tasty food, no matter Chinese or Western, and even Thai Food, and buffet except its various wines. What's more, you can enjoy a woderful perfomances by bands, different styles will perform here every night. You easily be touched by the interaction shows on stage and enjoy a very relax evening there. If you like, you can ask singers to sing a song for you. All in all, you can have a leisure and pleasent time here.

Address: 5 Houhai beiyan, Shichahai Lake, Xicheng District
Tel: 010-64061900
Opening Hours: 13:00 to 02:00
Average cost: 300 CNY

Babyface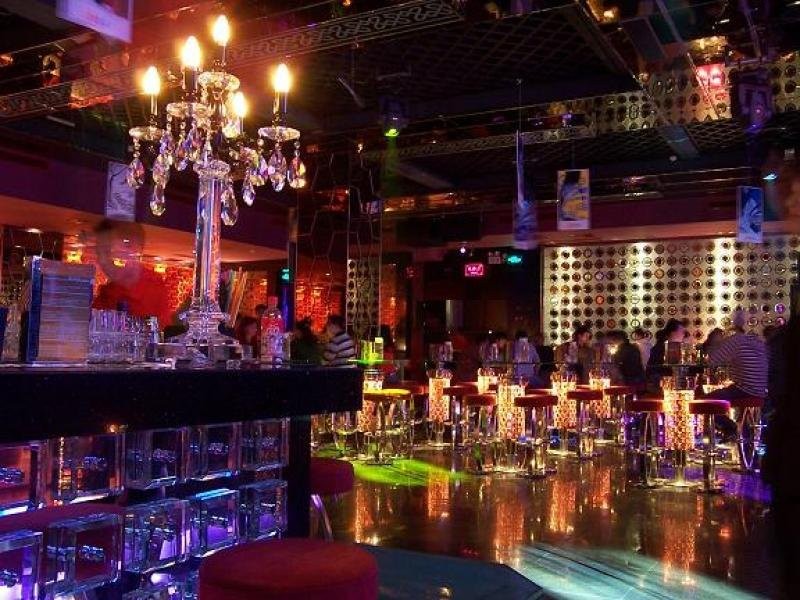 Babyace introduces the "lounge club" concept and has changed the whole pattern of Beijing's nightclubs. Unlike several other nightclubs, its layout is very international so people will be in the mood for dance. Music is Babyface's soul! Its fast-paced house music makes people always want to dance.
Address : 6 Gongti Xilu Gongti West Gate, Beijing
Opening Hours : Daily 8:00pm – 5:00am
Phone : 86-10-65519081

Beijing Opera (Liyuan Theatre)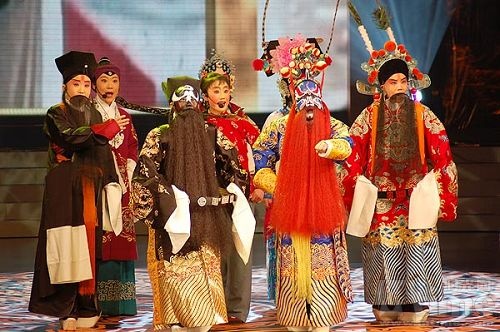 Chinese opera is a combination of acrobatics and singing. The singing is quite different (and sometimes even annoying) from the way the foreigners used to, so be prepared for a cultural shock! The Monkey King is usually one many people's favorite. Colorful makeup with different bright costume and exaggerated eye movement and body gestures. Dancing and acrobatic jumps with fans or swords. There is also individual sopra, tenor or base singing by individual performers which get hearty response from the audience. There are several places to enjoy Beijing Opera. Liyuan Theatre is one of the most visited theatres. It is locates on the first floor in Qianmen Hotel. You haven't experienced the Chinese culture if you haven't been to a Chinese Opera. Be sure to visit an opera with English translations!

Add: No. 175 Yongan Road Beijing China
Tel: 63016688 ext Liyuan Theatre

Night View of Tiananmen Square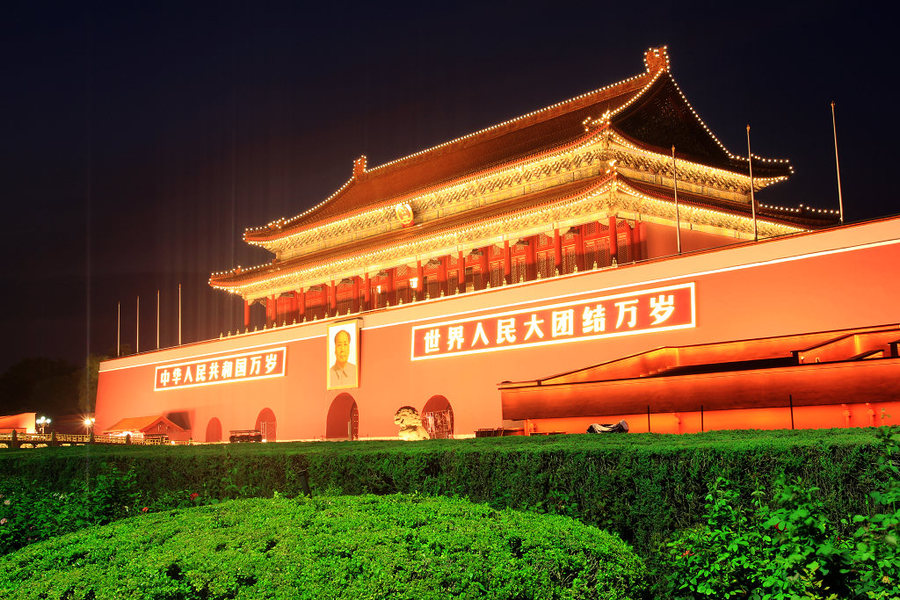 After visiting the major tourist sites during the day, it is a good idea to reserve some time for Tiananmen visit at night. The lights of the government buildings as well as of the Mao Mausoleum are kind of exciting! So after visiting Tiananmen Square and Forbidden City during the day, you should do a nightime visit as well. A totally different feeling!

Add: downtown Beijing, reached either by subway or many bus lines.