How to Plan a Beijing Trip
Post Date: 2020/05/21 17:16
Share to: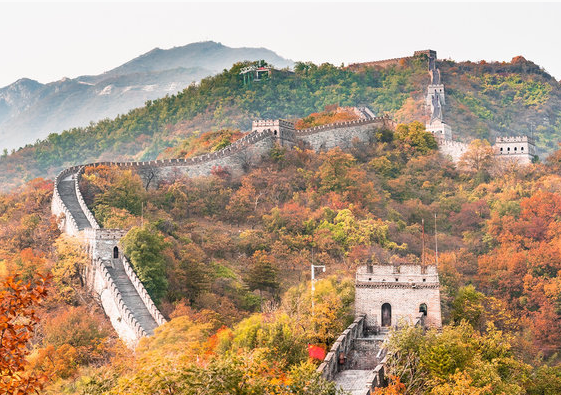 Want to choose Beijing as your tourist destination, but no idea how to visit Beijing in the first time? Beijing, a historical & cultural city in China with a long history and it's the capital city of China now. Beijing is a great city noted for the rich heritage of oriental history and culture. As early as three thousand years ago, a primitive tribal community started to take shape here. A tone had already come into being two thousand years ago. Know better about Beijing city and plan a perfect trip to Beijing by following information.


Steps for making a Beijing Trip
1) Choose your travel period & plan how many day stay in Beijing
2) Book flight tickets to Beijing and make hotel reservation
3) List the best things to do in Beijing & Make a detailed tour itinerary if you want to visit Beijing on your own; If you want to book a fully guided Beijing tour, you can ask for a local Beijing tour company to design a tour itinerary for you and confirm the tour booking at the end;
4) Apply for the tourist Visa to visit Beijing
5) Start preparing your luggage near your travel date.


Best Things to Do in Beijing
Are you looking for what to do in Beijing city? There are so many things to see, do and eat in China's historic capital, Beijing, that it can be hard to know where to start. With five thousand years of history and over 20 million inhabitants, you'd be forgiven for feeling rather overwhelmed. Below are the popular activities in Beijing:

1) Visit the famous Forbidden City, if you are visiting in Beijing, then mark this as one of your top places. It officially known as The Imperial Palace Museum is popular for its amazing architectural values, as well as religious and historic significances. The city is listed by UNESCO as the largest collection of preserved ancient wooden structures in the world.

2) Gawk at the Temple of Heaven, it still remains one of the most important examples of Chinese religious architecture. For centuries, this is where emperors made sacrifices to the gods in hopes of achieving a fruitful harvest.

3) Spend the leisure time at Summer Palace, where the imperial family once spent its leisure time, a 700-acre royal retreat commissioned by Emperor Qianlong in 1750. Don't miss the marble boat at the west end of the lake, a perfect symbol of the Empress Dowager's opulent tastes even as her country crumbled around her.

4) Hiking on the China Great Wall, only an hour by car from downtown Beijing, the Great Wall at Badaling is great if you're short on time and seeking out postcard-ready restored sections. Given its proximity to the city, however, Badaling tends to be crowded, so go farther out if you're seeking peace and quiet. Mutianyu Great Wall is significantly less crowded and the views are stunning. Here you can take a cable car to the highest restored section and then embark on a gorgeous 90-minute hike.

5) Take a traditional rickshaw ride at Beijing hutong. In an earlier era, most of central Beijing was filled with hutong (alleyway) residences, but over time more and more have disappeared. These days, you can sleep in hutong hotels and buy souvenirs in hutong shops, but the fixed-up alleyways lack a certain authenticity.

6) Eat Peking Roast Duck at Da Dong Roast Duck, it is the famous food in Beijing, specially prepared roast duck is thinly sliced and served on a platter for you to wrap in thin pancakes with plum sauce and spring onions—and make sure to get some of that crispy skin in each bite.

7) Enjoy the Peking Opera Perfromance at night, dazzling costumes, elaborate makeup, and amazing acrobatic feats are among the highlights of a typical performance, which you can see almost any night of the week in Beijing.


Best Time to Visit Beijing & What to Pack for Beijing Tour
The best time to visit Beijing is May and Spetember, you can enjoy the moderate temperatures and crowds. Spring in the Beijing is usually fresh and vibrant, with fewer tourists, affordable prices. You can expect some hot days in September, but for the rest of the fall, you can bring light layers. These temperate seasons provide the best climate, not to mention colorful scenery. In contrast, summer brings sweltering heat, and winter ushers in cold temps and sometimes snow. While you should be mindful of the weather, you should also steer clear of national public holidays. Millions of domestic tourists flood Beijing's historic and sacred sites.

What to Pack
Spring(Mar.-May): It is windy and dry season and still cold in Beijing during the spring. The average temperature is from 3? to 10 ?, you should wear windbreakers, jackets, sweaters, and other clothes to keep warm.

Summer (Jun.-Aug.): Summer is hot and humid in Beijing, you should bring the normal clothes for summer. As the UV is very strong, the sunglasses, sunhat, umbrella, sunscream are necessary.

Autumn (Sept.-Nov.): It is the best time to visit Beijing city, the average temperature is 20?. It is recommended to wear shirts, long skirts and thin sweaters, windbreakers, casual clothes, jackets, suits, etc.

Winter (Dec.-Feb.): Beijing has a long and cold winter, it is recommended to wear overcoats, sweaters, winter coat, woolen jacket, gloves, down jacket and scarfs. Beijing's winter also attracts lots of tourists to visit since the charming snow scenery.


Where to stay in Beijing
If you are the first time to visit Beijing, you should choose to stay in the central Beijing such as Wangfujing, Qianmen,Xidan, Houhai Area, Hutong Area and Sanlitun. Hotels in the Beijing city center are more expensive than the suburb, but you can true enjoy yourself. Wangfujing is in the heart of Beijing, close to Tiananmen Sqaure & Forbidden City. If you are travelling with kids, Wangfujing is the best area for family stay. Hotels in Qianmen Area are suitable for the budget travelers; If you are a shopping fan, you should consider Xidan Area since it's a paradise for shopping in Beijing; If you want to enjoy the night life and food culture in Beijing, Houhai Area & Hutong will be good choice for you;


How to get around Beijing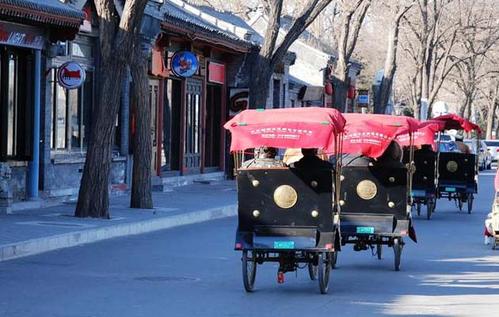 The best ways to get around Beijing are on foot and by subway. As one of the largest, most populous cities in the world, Beijing has its fair share of traffic problems. During morning and evening rush hours, the roads are clogged with a mix of cars and bikes. Therefore, the only ways to get around efficiently are on your own two feet and the subterranean route. Most of the top attractions are clustered together, so walking to each one is your best option. If you're traveling long distances, hop on the subway, get off at the station closest to your destination, and then flag a taxi. Whichever mode of transit you decide to use, be sure to purchase the newest possible map. Beijing's thoroughfares and transportation system are evolving at an incredible rate. You can also book a private transfer enjoy the door to door service.


Visa for travelling to Beijing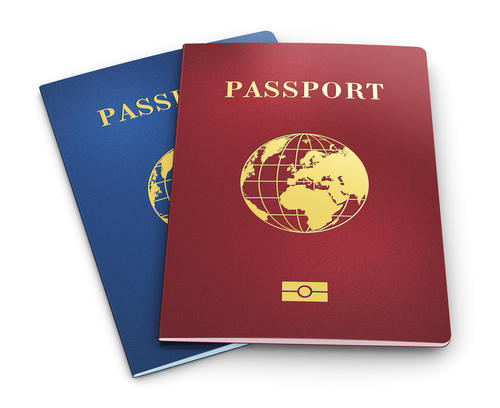 1. Visa Needed: Nearly all foreign visitors to China need a visa. Visitors from Japan, Singapore and Brunei do not need to obtain a tourist visa before visiting China for a stay of up to 15 days. If you plan a China tour to visit Beijing, Xian, Shanghai, you should apply for a China Visa. China visas can be obtained from Chinese embassies and consulates overseas or purchased through a registered travel agency, such as iVisa. Visa forms are often available for download from the Chinese embassies' websites. Both single and multi-entry visas for China are available.

2. Visa Free Policy: From December 28, 2017, the visa-free transit policy has been implemented by Beijing, Tianjin and Hebei Province. The policy applies to citizens from 53 countries who hold valid international travel documents, and a passenger ticket for connecting travel to a third country (region) with confirmed seats and a departure time within 144 hours. In accordance with the 144-hour visa-free transit policy, from 00:00 o'clock the following day after entry in Beijing, he/she will be allowed to stay for six days in Beijing, Tianjin or Hebei without an entry visa.