How to Visit Badaling Great Wall
Post Date: 2020/05/22 11:05
Share to: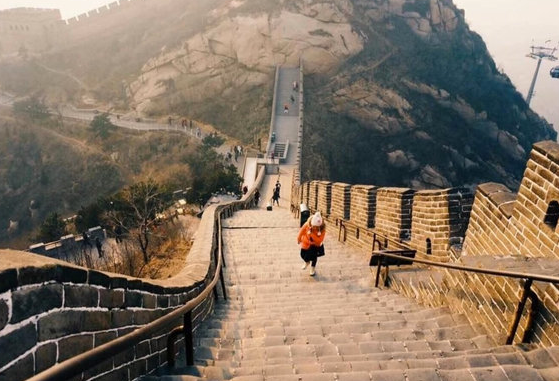 Badaling Great Wall is the most famous and the most crowded but not always as crazy as the below image which is a festive in China) after of the Great Wall, its located approx 75km from Beijing city, taking approx. 1 hour and 20mins to get there. The Badaling Great Wall is one of the best preserved sections of this unique site, which is also the closest to Beijing and one of the Great Wall's most accessible sections. "Badaling" literally means "Mountains Stretching in Eight Directions". Therefore, Badaling Great Wall snakes on the mountain ranges in many directions, more changeable and impressive, unlike Mutianyu Great Wall which monotonously undulates on the mountain range roughly from east to west. Many tourists ask how to visit Badaling Great Wall from Beijing? The followings are the Badaling Great Wall travel information for your reference:


How to Visit Badaling
Hiking
Hiking is the most common way to visit the Badaling Great Wall. It's pretty easy to do some hiking here. The stairs here are not as steep, making it easier to climb, so it might be suitable for people who do not have a moderate or high fitness level or people who have mobility issues. They are also equipped with handrails at some parts.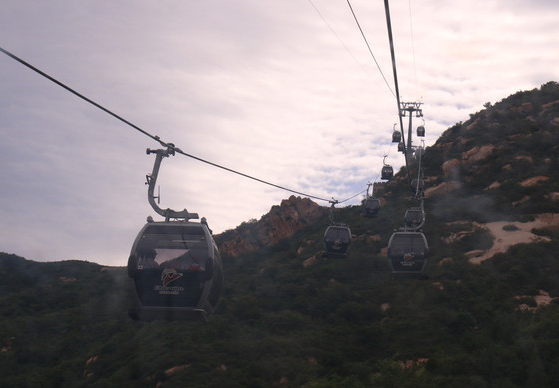 Cable Car Ride
Taking cable car is one of the popular ways to visit the Badaling Great Wall. There are two cableways, south cableway & north cableway which run between different spots. The south cableway is from Zhantianyou Memorial Hall to South No.4 Watchtower, it takes around 6 mins which costs CNY100 for single way & CNY140 for round way; The north cableway is from Guntiangou Park to North No.8 Watchtower, it takes around 8 mins which costs CNY100 for signle way & CNY140 for round way.
Generally, most people prefer to North Great Wall of Badaling rather than South Great Wall of Badaling because the journey on the north section will be more exciting and challenging.

Helicopter Experience
Are you looking for an unique way to explore Badaling Great Wall, the helicopter experience will meets your need. If you interested, head to Badaling Airport for your exciting aerial tour of Badaling Great Wall. You will take the safe and comfortable Robinson R44 Helicopter (4 seats: 1 pilot + 3 passengers) from USA for a 15-minute aerial tour of flying over the magnificent Badaling Great Wall and the other scenic spots. Don't forget to take your camera to shoot the Great Wall from the sky!


Time for visiting & When to Go
When you take a trip to visit the Badaling Great Wall, you shoud spend at least 3 hours there to do the easy hiking and sightseeing. The best time to visit the wall is spring and autumn with a most comfortable weather. Especially on autumn days, it is beautifully decorated with golden leaves and grass. The mild temperature with clear sky and crisp air makes it an enjoyable experience for visitors. As Badaling Great Wall is much popular than other sections, you'd better not go to visit during the Chinese holidays, such as Labor's day, National holiday and Chinese New Year... Mid summer also not recommended since it's our summer vacation for school students, they are lots of family groups travel to Beijing and show the Great Wall to thier children.


What to eat in Badaling Great Wall
When you travel to Badaling Great Wall, you will want to find the places for eating. There is a commercial pedestrian street in the Badaling Great Wall Scenic Area where you can find some food to eat. And there are some high-end restaurant, such as restaurant inside the Badaling Hotel; There are also old Beijing-style restaurants such as noodles, and dumplings, as well as fast food such as Subway and Yonghe Soy Milk, which can be found nearby the Badaling Great Wall. By the way, you can prepare some food in advance then choose a good spot to have picnic when you sightseeing.


How to get to Badaling Great Wall
Bus: You can take Bus No. 877 is the most direct route to Badaling, as it has only two stops. It costs 12RMB one way and takes about 1 hour. It leaves in front of the Beijing Ancient Coins Museum at the Deshengmen bus stop. Or you can take Badaling & Ming Tombs Tourism Bus Line to vist the Badaling Great Wall Section from Beijing downtown.

Car Reantal Service: If you want to make your Badaling Great Wall Tour relaxing & easily, you'd better book a private transfer or a tour package with local Beijing tour company directly.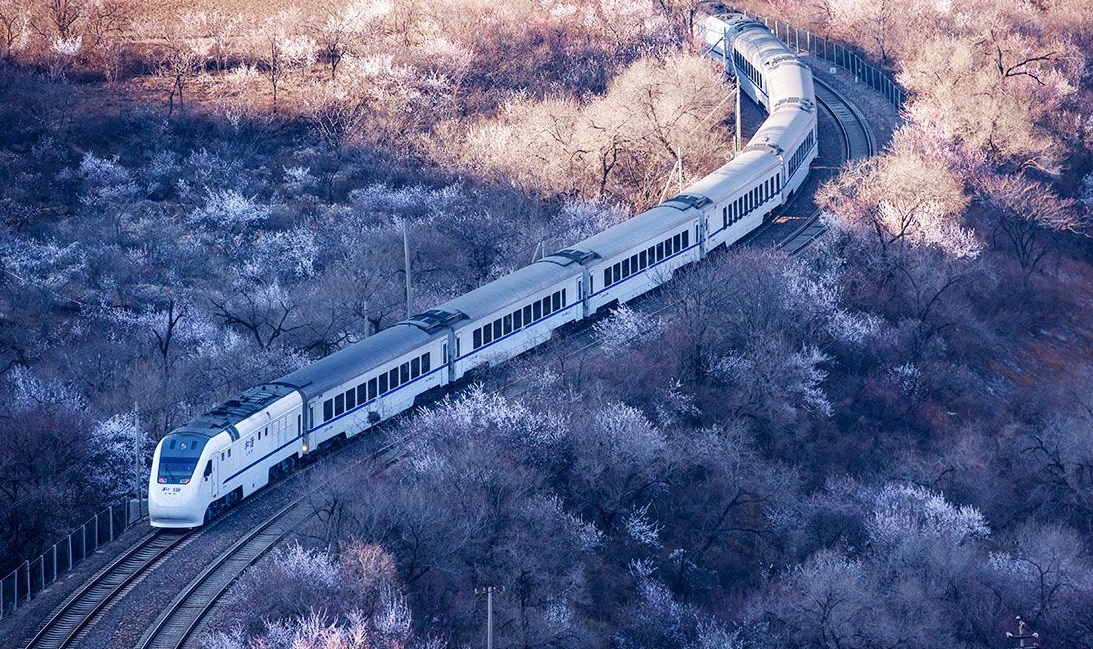 "S2"Train: If you are more comfortable with train, there are several good options. You can leave from Huangtudian Railway Station, which is near the Huoying Station along subway line 8 and subway line 13. Ride to Badaling Station, from which you can walk about 15-20 minutes to get to the Badaling entrance! If you prefer not to walk, you can take the free shuttle bus to the cable cars.


Badaling Great Wall Travel Tips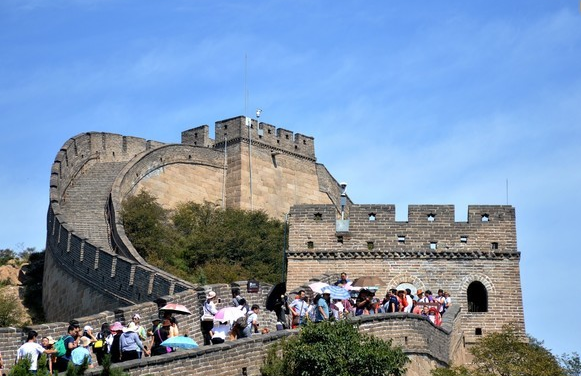 1) Prepare some water and snack before you start climb the wall since there no restaurants inside the scenic area. Some restaurants can be found around the entrance but you can avoid touristy prices by preparing your own snacks for the trip.
2) Travel light and wear comfortabel shoes
3) If you travel during the summer, the sunhat, sunglasses are necessary.
4) Take good care of your safety and personal belongs because Badaling is the most crowded sections.