More group tours rise in Beijing during upcoming holiday
Post Date: 2020/06/10 09:34
Share to:
With the exception of tour groups from medium- and high-risk areas, domestic tour groups are now allowed to enter Beijing, after the city lower its emergency response level from level 2 to level 3.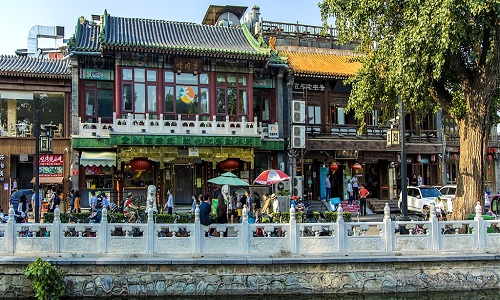 The announcement immediately sparked a surge in travel-related terms, according to travel sites Ctrip, Qunar and Mafengwo. With the three-day Dragon Boat Festival coming up on June 25 to 27, online travel agencies (OTAs) are predicting that Beijing will see a peak in group tours following the coronavirus outbreak.

Data from Ctrip showed that 30 minutes after the announcement, the amount of online searches for "group tour", "themed trip" and "leisure travel" in Beijing surged by 300 percent, with the search for Beijing tourist attractions up 280 percent.

"The gradual resumption of domestic group tour business has indeed sent out a positive signal," Zhong Hui, chairman of Shangyouhui Culture and Travel Group, said.

Also, parks, tourist sites and public indoor venues will allow more visitors and lift the daily limit on visitors from 30 to 50 percent of maximum capacity, said the announcement.

In response, 11 parks in the city will fully reopen from June 9, including the renowned Summer Palace and Jingshan Park. The Badaling section of the Great Wall, one of the top destinations in the city, has also announced it will ease the cap on visitor numbers and resume group tours.

"Before the coronavirus, many OTAs had focused mainly on outbound group tours, because for domestic travel, especially at first-tier cities, individual trips are more popular. Now at this particular time, travel agencies should look to launch more attractive routes and products for domestic group tours," Zhong said.
From:CGNT