Springtime in Beijing, What's Spring like in Beijing?
Post Date: 2018/02/22 13:59
Share to:
Overview
After the long cold winter of Beijing, spring indicates the beginning of a new year. In the late March, as it gets warmer and warmer, people tend to go out instead of staying indoors. With its unique cultural and natural landscape, Beijing is an amazing destination to go at this season of the year. Besides all the famous scenic spots, there are also many things to do in the spring of Beijing such as flower watching, kite flying, Great Wall hiking, boat cruising etc. This time of Beijing is a good season to watch flowers. You will find various kinds of flowers blooming in spring. If you happen to be in Beijing in spring, you cannot miss the beauty of Beijing spring. Enjoy your Beijing Spring Tour.
When you stand amid a sea of flowers in the parks or gardens, you will be aware that spring has come to every corner of Beijing. The whole city wakes up with flowers blooming here and there between late March and mid-May. Timing is everything when you search out the spring flowers. Beijing is an enchanting place to spend your spring when the flowers are in full bloom.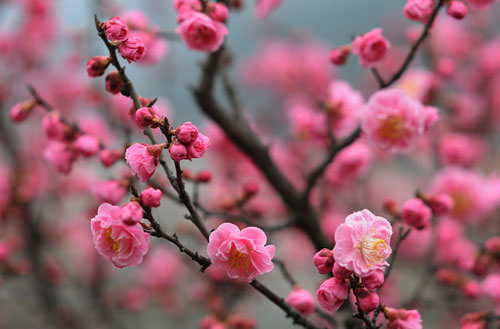 Beijing Travel Tips in Spring
1. Temperature: Springtime in Beijing is warmer than winter but still cold outside. It is necessary to wear warm clothes and check the weather report.
2. Bring some daily medicine for common diseases, such as cold and diarrhoea.
3. People who allergic to flowers: Spring is the season for different kinds flowers, such as cherry, peach etc, blossom in spring, so if you are allergic to these flowers,you'd better pay more attention and bring some anti-allergic drugs if necessary. Springtime is the best time to enjoy the beauty of flower's blossom in Beijing. Do not miss it.
What kind of flowers blooming in Beijing?

Cherry Blossoms
Cherry blossom is Japan's national flower. In the early twentieth century, Japan started to present flowering cherry trees as gifts to other countries as symbols of goodwill. In 1970s, 180 cherry trees were sent to China as gifts from Japan and were planted in Cherry Blossom Garden, northwest of Yuyuantan Park. As time passed more and more cherry trees were cultivated in the park and today Yuyuantan Park has become one of the largest parks in northern China. Every spring the Cherry Blossom Festival is held to show off the over 2,000 cherry trees made up of 20 species. It attracts many flower lovers as well as photographers from far and wide.
March and April are the best times to see the cherry blossoms. Cherry blossoms bloom for a very short time, just a week or two from flowering to withering.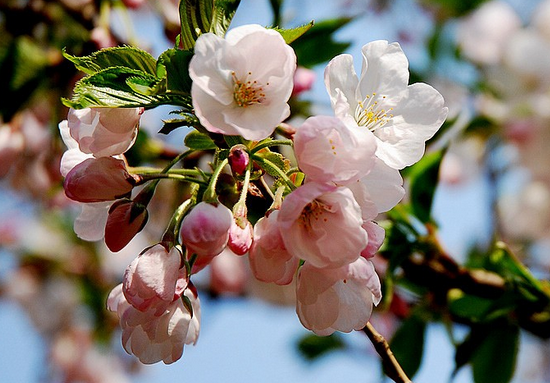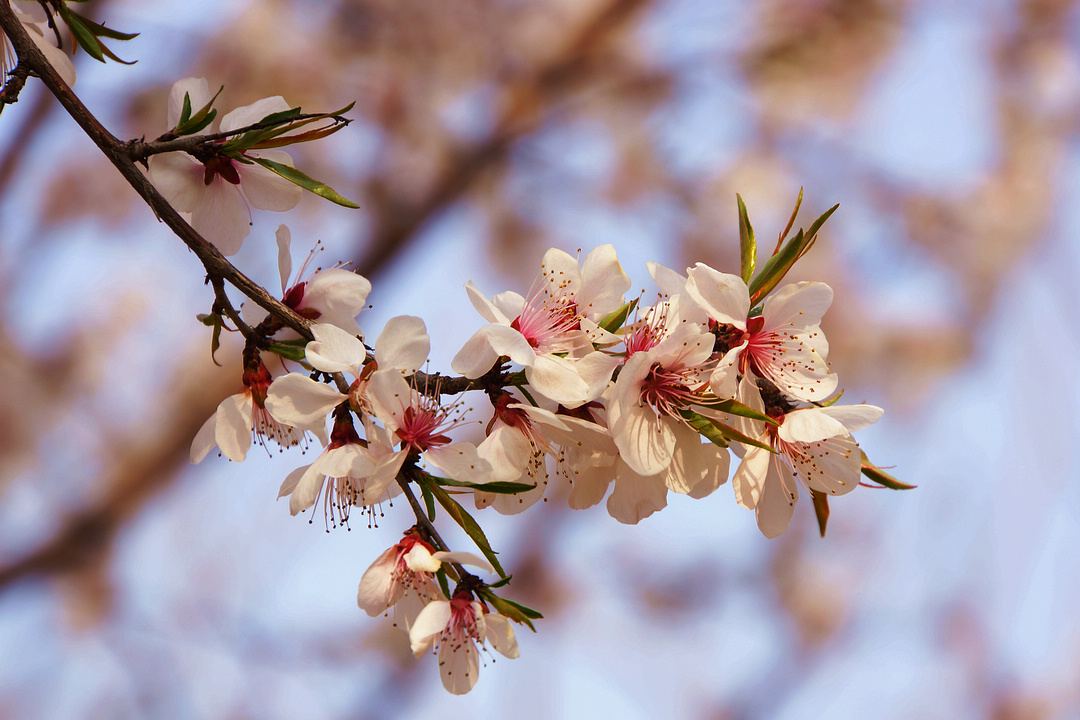 Magnolia Blossoms
Magnolia is the best-known flower species in Beijing. It can be seen in parks, gardens, along the streets, as well as the city's many Buddhist temples.Temples are surrounded by mountain peaks that block the cold wind, creating a favorable warm and humid environment that has helped magnolia trees to thrive. Among the many temples, Tanzhe Temple and Dajue Temple have long been famous for Magnolia. Magnolia is the symbol of Dajue temple.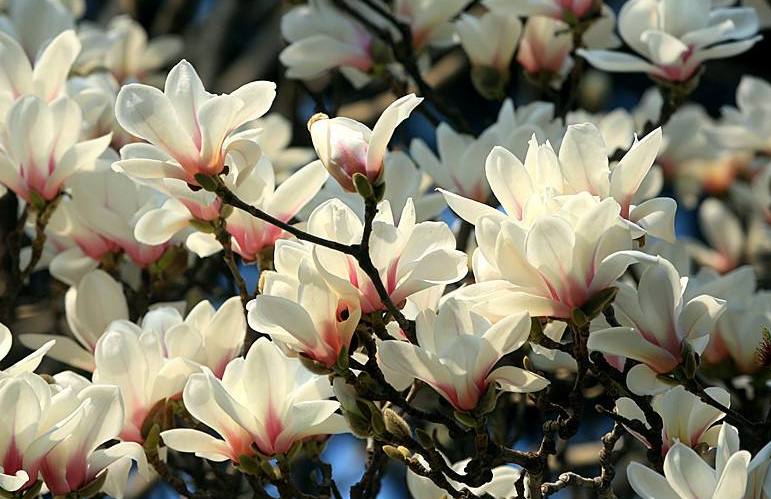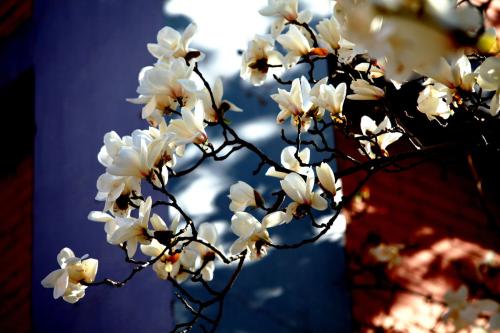 Peach Blossoms
Spring is the season of peach blossom. Peach trees can be found in many places in Beijing. Beijing Botanical Garden, renowned as the largest botanical garden in North China, has thousands of peach trees of about 70 species, including the ornamental peach, wide peach and chrysanthemum peach. Peach blossom is in bloom from April to early May, during which time the Beijing Peach Blossom Festival will be held. The garden is impregnated with romantic blooms, intoxicating fragrance and vivid colors.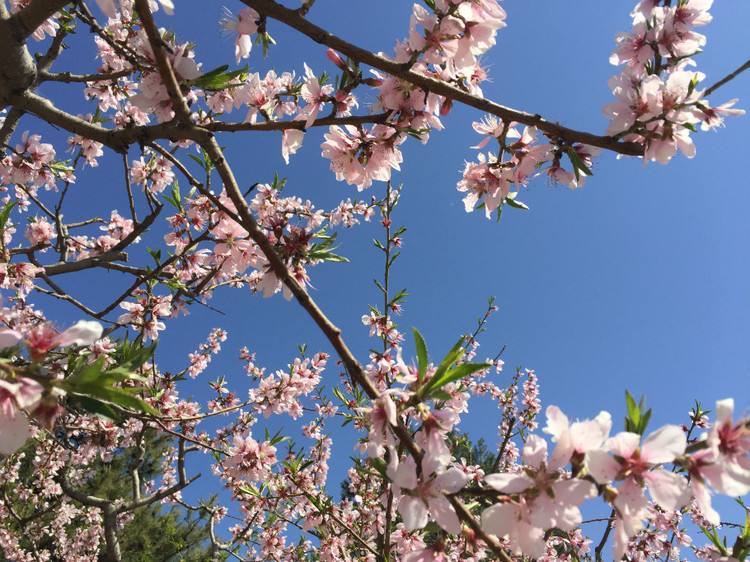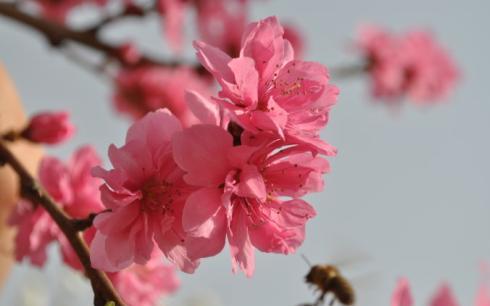 Lilac Blossoms
Lilac, considered as a symbol of purity, is another flower that can be found in many of Beijing's Buddhist temples. Three of the most popular are Jietai Temple, Fayuan Temple and the Temple of Heaven.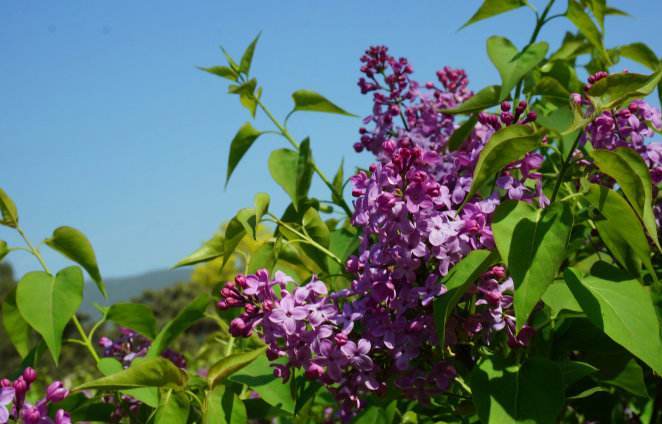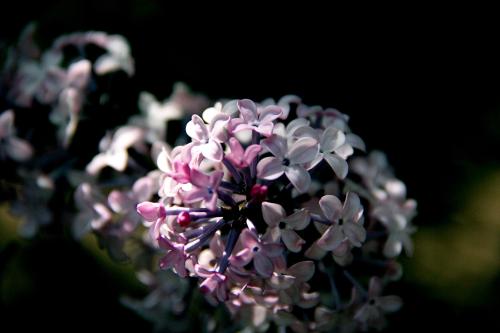 Peony Flowers
The peony is called "Mudan" in Chinese, and is the national flower of China, known as the flower of riches and honor. It is used symbolically in Chinese art. Jingshan Park is famous for peonies, and is the biggest peony rose garden in Beijing. Peonies have been planted in Jingshan Park since the Yuan Dynasty (1271–1368). The park has more than 1,000 peonies of some 100 varieties.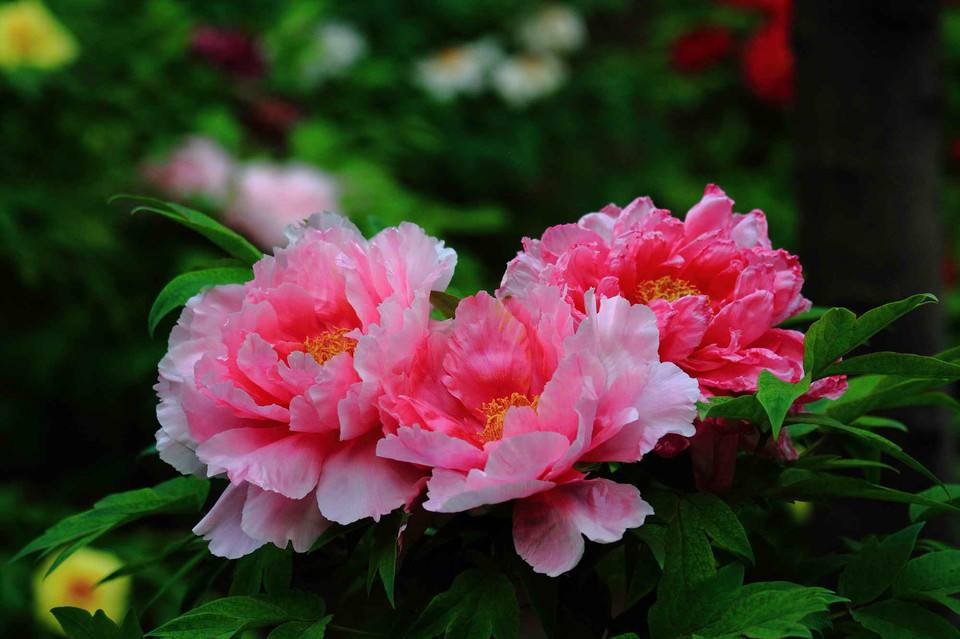 Activities in Beijing Spring
As the weather in Beijing spring turns wamer, people would like to go out for outdoor activities - Flying kites in the parks, go on with bird watching, viewing spring flower watching, hiking Great Wall, riding bikes, having hot spring bathing and many more.
Beijing's Parks and Gardens
A handful of parks and gardens are beautiful all the year, and but don't miss them in spring months. Tiantan Park (Temple of Heaven), Summer Palace, Beijing Wildlife Park, Beijing Zoo, and the list could be much longer.
Some Recommended Beijing Tours in Springtime as Below for your reference:
? Beijing Day Tour with Cherry Blossoms in Yuyuantan Park
? A Beijing Escorted Tour for Magnolia Viewing