Tongjiao Temple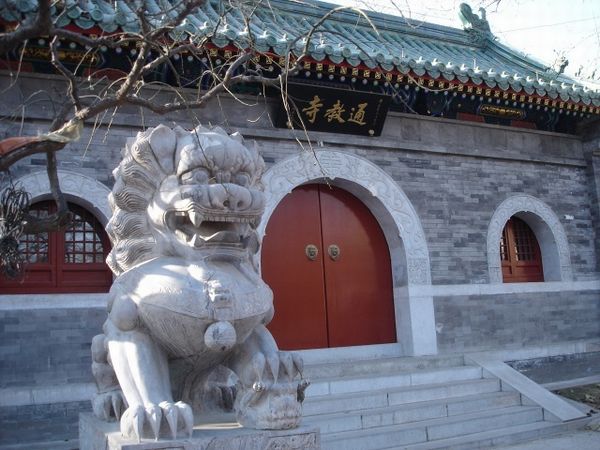 Introduction
Tongjiao Temple is an eminent Beijing Buddhist temple located in a deep alley off a back street in the Inner Dongzhimen district.
History & Background
Recognized as a national key Buddhist establishment in the Han Nationality area by the State Council in 1953, this temple became a convent for Buddhist nuns who still observe religious activities there nowadays.
Information
Address: No.19, Zhenxian Hutong (Alley), Inner Dongzhimen North Street, Beijing
Tel: 86 10 6405 5918
Opening hours: the 1st and 15th day of each month on the Chinese Lunar calendar (from 8:00 – 11:00)
How to Get There: Take Bus No.106, 107, 117, 24, 406.
Admission Fee: Free Admission