DAY 1
Place&Transport: Beijing
Today's Activities: Temple of Heaven, Tiananmen Square, Forbidden City, Nanluoguxiang Hutong, Optional activities: Legend of Kung Fu Show; Peking duck dinner
Accommondation: N/A
Meal: N/A
Pick up service can be arranged at your hotel in Beijing (Train station,Airport), our local Beijing tour guide will meet you with a welcome sign "Beijing Priavte Tour",the tour includes following activities: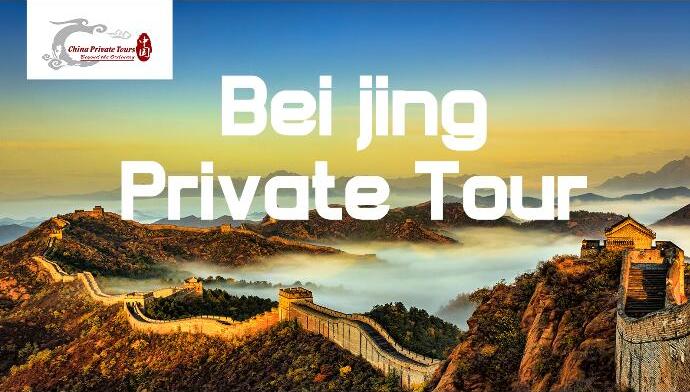 Your tour start at Temple of Heaven, it was built in 1420 and became the largest building for religious worship in China. Walk along the area and besides learning the history from your tour guide, you will also see many locals play Taichi, sign songs, or dance here. It's now a very popular place particularly for Beijing's seniors.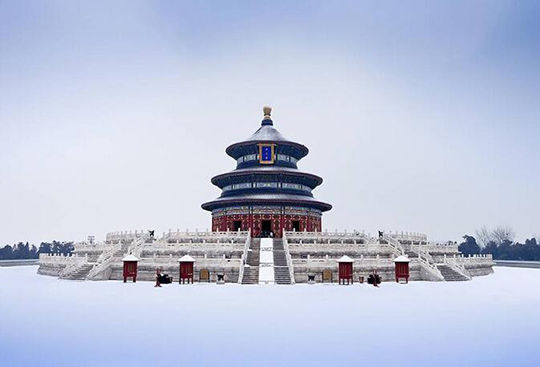 After lunch, our guide will take you to visit the famous Forbidden City. It was first built by Zhudi, the third emperor of Ming dynasty (1368-1644). When Man people defeated Ming troops and peasant movement led by Lizicheng in 1644 and set Beijing the capital of Qing dynasty (1644-1912), they summoned lots of skilled artichetures and labors to renovate the imperial palace groups, which makes The Forbidden City what it looks like today.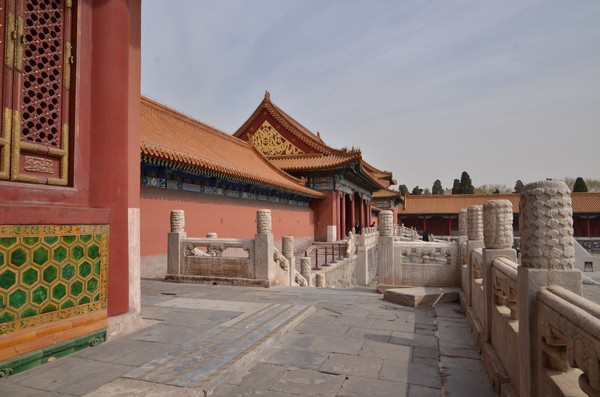 When you finish the Forbidden City Tour, you will have a short stop at Tiananmen Square. It is the largest city square in the world, occupying an area of 440,000 square meters (about 109 acres), and able to accommodate 1,000,000 people at one time. The square is a conglomeration of splendid and beautiful flowers and the red national flag which flutters in the wind.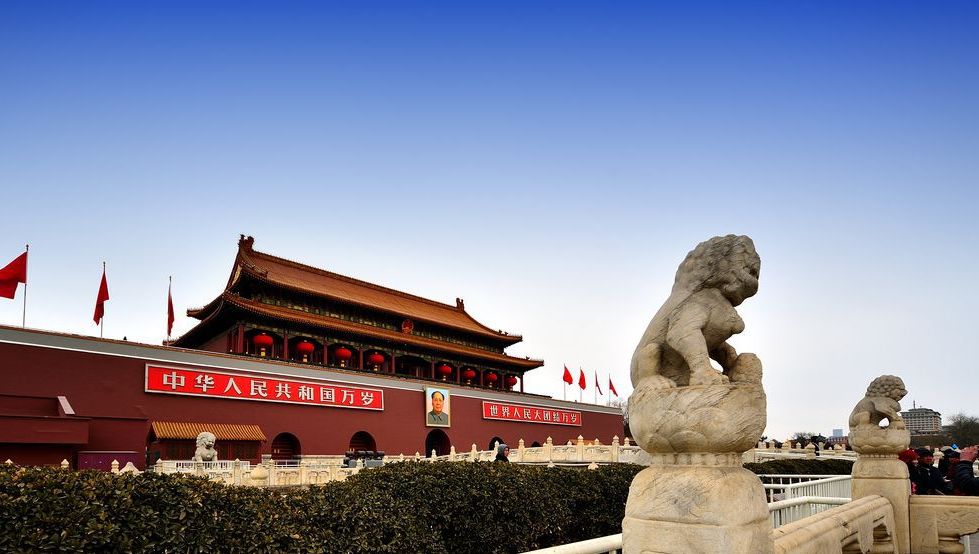 The last stop is Nanluoguxiang Hutong, it is one of the popular tourist attractions and one of the oldest hutongs in Beijing. With a history over 800 years, it remains the most complete lane of traditional courtyard dwellings of Beijing. Optional Hutong Activities: Traditional rickshaw ride (at your own expense); Local family visiting to learn some Beijing folk arts, the area's history.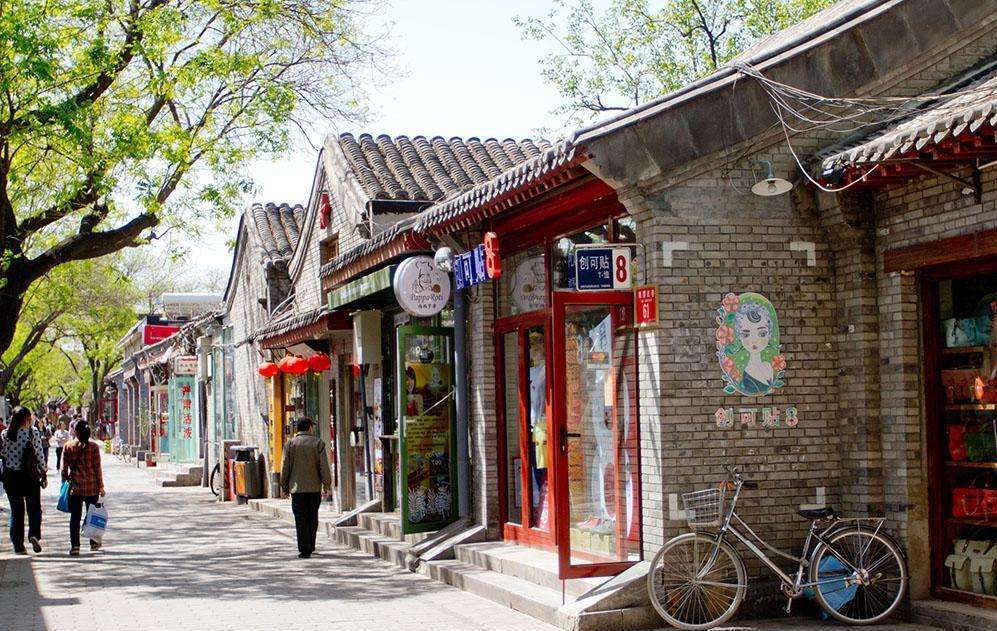 Optional Activities for Night time:
The Legend of Kung Fu Show in Beijing Red Treatre (At your own expense)
The Legend of Kung Fu Show is a mix of traditional martial arts and modern theatre. Presenting stunning Kung Fu skills, exquisite ballet and music, this beautiful story in no doubt has become the most loved Kung Fu show in China. The show made its first appearance on the Beijing stage in July 15th 2004. Ever since it has received numerous awards and become a world class spectacle known around the world.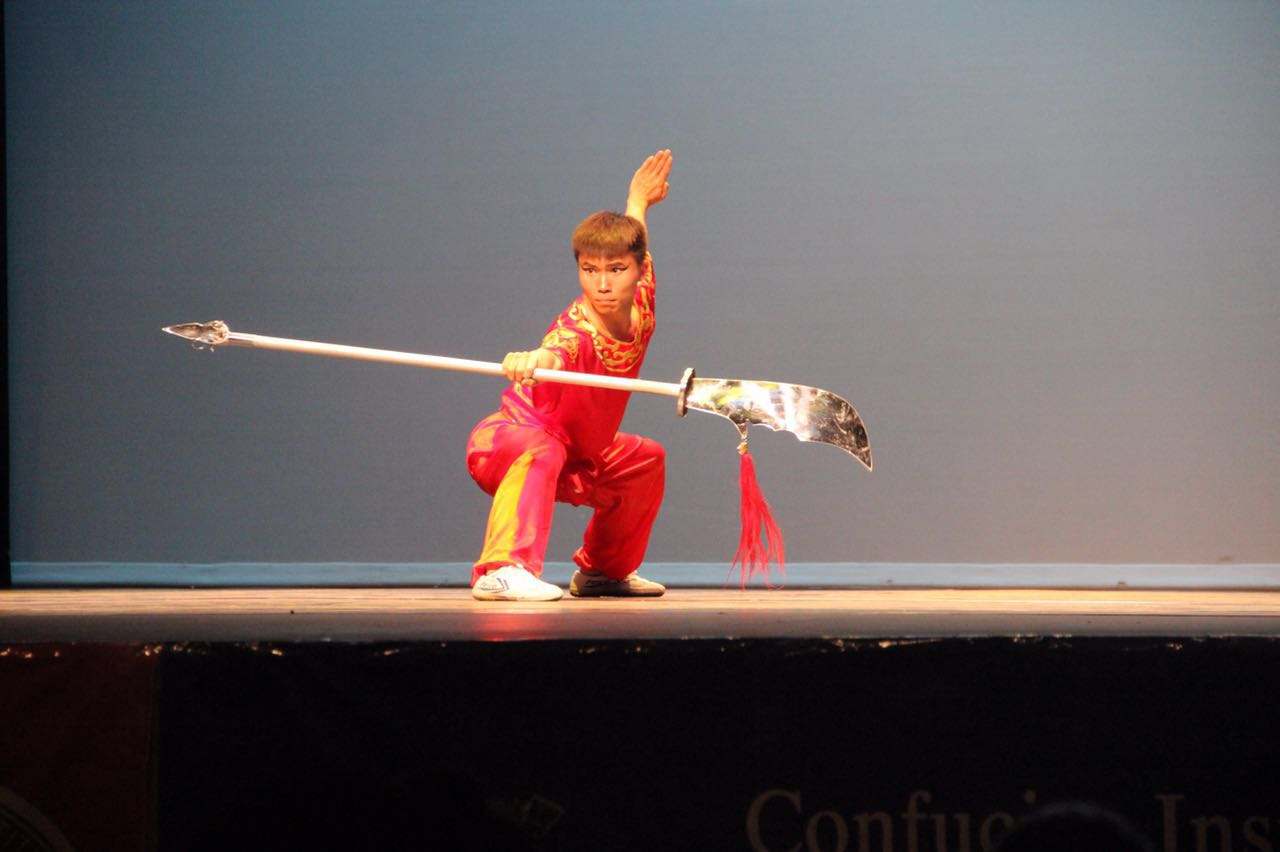 Authentic Peking Duck Dinner (At your own expense)
Taste the most famous Peking duck and try some local cuisine for dinner. Roast duck — or Peking Duck, as it's often known — has been served in Beijing for around 600 years, according to Liu. First served by palace chefs during the Ming dynasty, it has royal pedigree.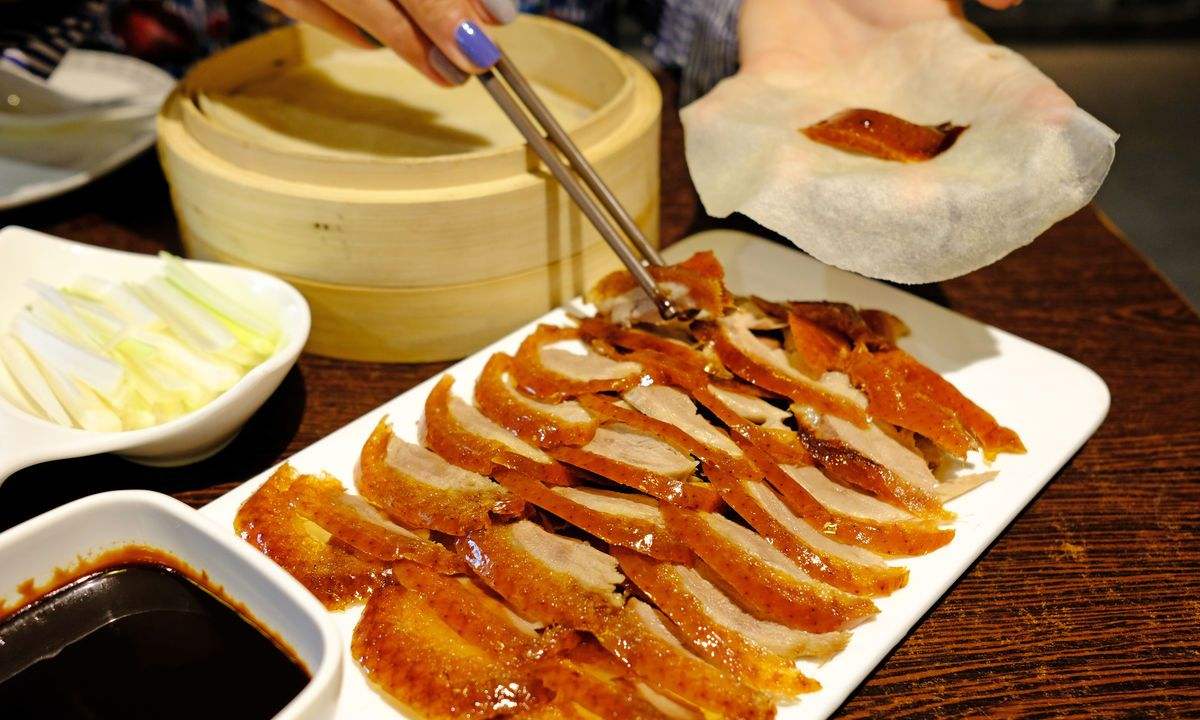 After the tour, you will be take back to your hotel in Beijing.

DAY 2
Place&Transport: Beijing
Today's Activities: Mutianyu Great Wall, Summer Palace
Accommondation: N/A
Meal: N/A
After breakfast, continue your tour to Mutianyu Great Wall. It takes around 1.5 hours from Beijing downtown. There is an old chinese saying "If you haven't climbed the Great Wall, you haven't seen China." It is indeed an experience of life. As one of the best-preserved parts of the Great Wall, Mutianyu section of Great Wall used to serve as the northern barrier defending the capital and the imperial tombs. It's known for its beautiful surroundings - dense woods and rich pastures changing colors with the seasons of a year.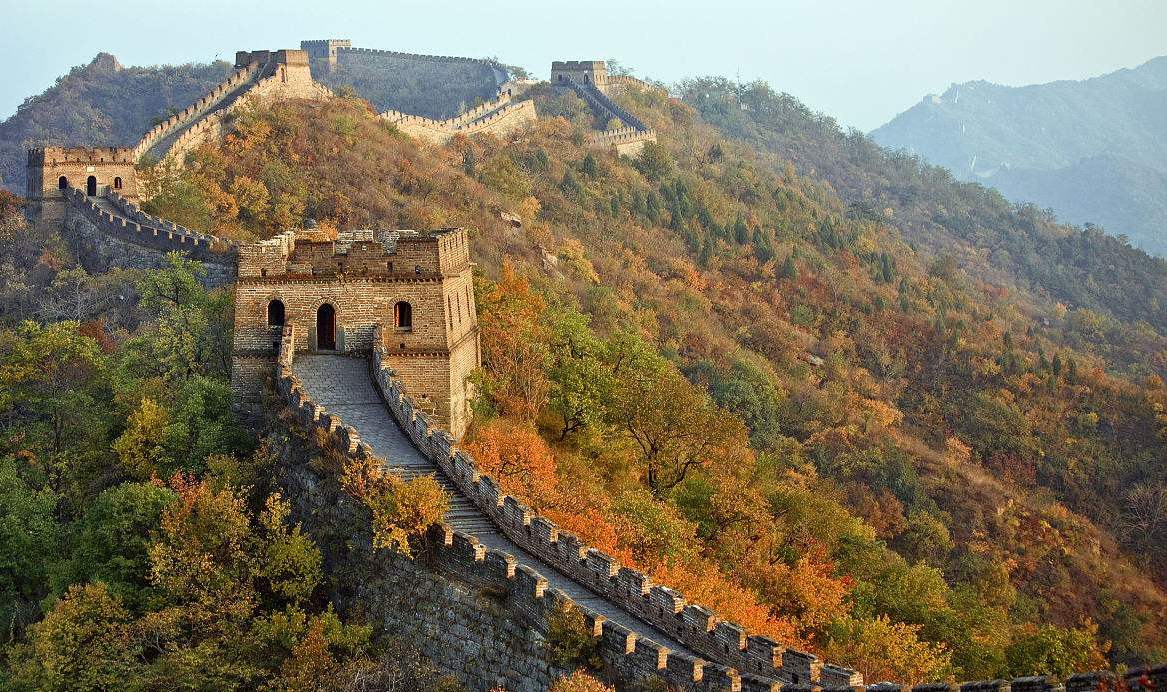 In the afternoon, drive you back to Beijing city to visit Summer Palace, it is an imperial garden in Beijing. It is one of the UNESCO World Heritage sites and reported that the Summer Palace is "a masterpiece of Chinese landscape garden design". It harmonizes plants and paths, water and land, architecture and horticulture, epitomizing the philosophy and practice of Chinese garden design.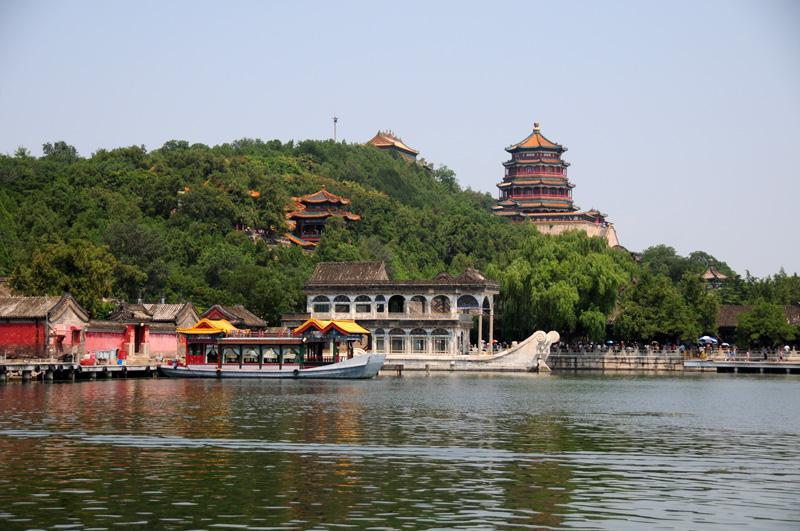 After the tour, you will be taken back to your hotel in Beijing (Train station,Airport). Our service ends.
Optional Activities
In order to make sure you see more of the grand capital of Beijing than just the normal sightseeing places, we've concocted a selection of various unique and interesting optional activities for you, including the local life experience, cultural performances, Chinese art leaning and more. You will definitely get a deep understanding of Beijing through these activities, you can choose the following optional activities according to your interests.
Local Morning Exercise at Tiantan Park Free Charge
It is not easy to get up early for most of travelers, but it's worth to join a local morning exercise at Tiantan Park. One of the more authentic local experiences you can find in Beijing is to wake up early in the morning, around 5am or 6am, and head to one of the local parks to watch the morning exercise. Tiantan Park is the most famous for its morning activities.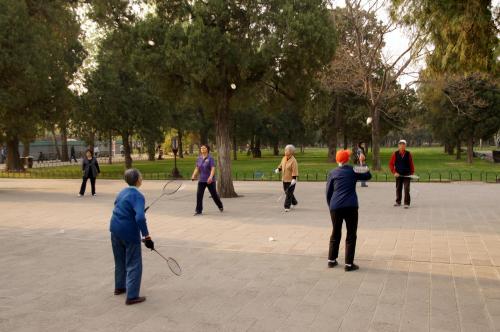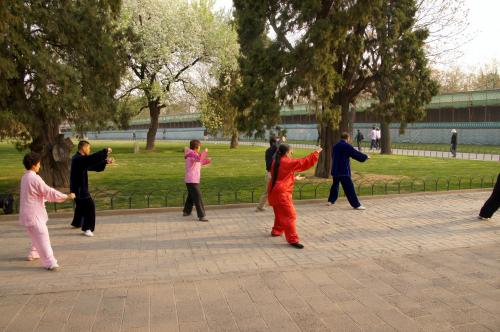 Beijing Hutong Breakfast Experience Cost for Breakfast: within 30RMB per person
Wake up early and join us for a local breakfast instead of eating in your hotel, we sample the most authentic and delicious breakfast hiding in plain sight once you get off the crowded roads and into the backstreets. The meandering hutong alleyways bustle with local neighborhood life and delicious food, especially in the morning.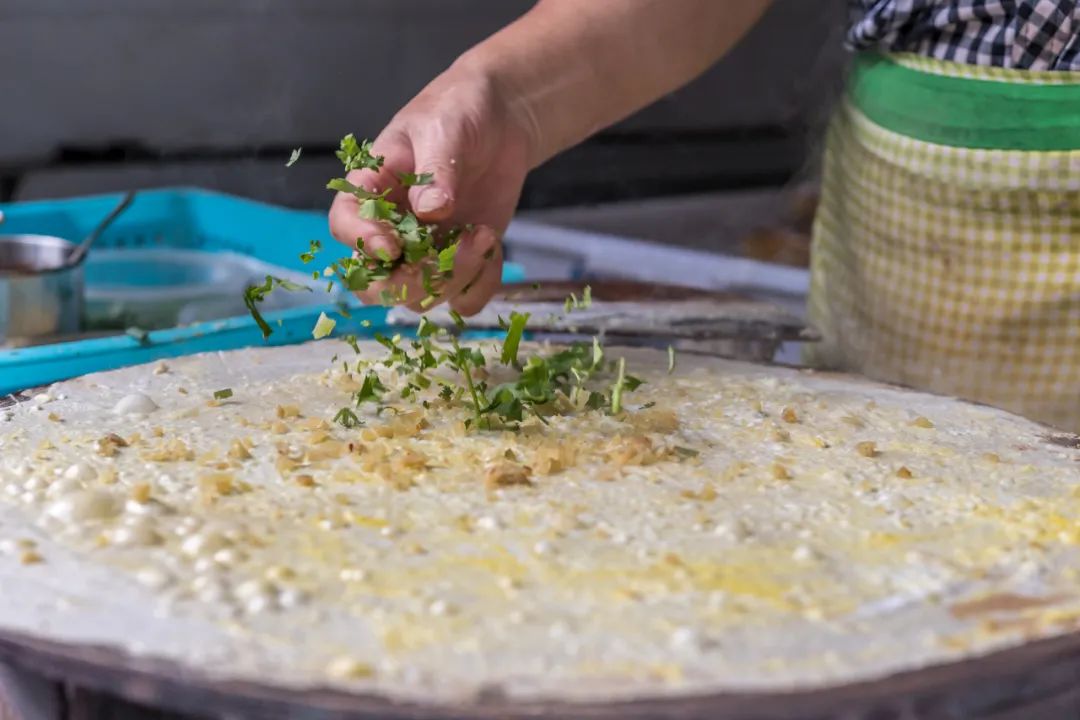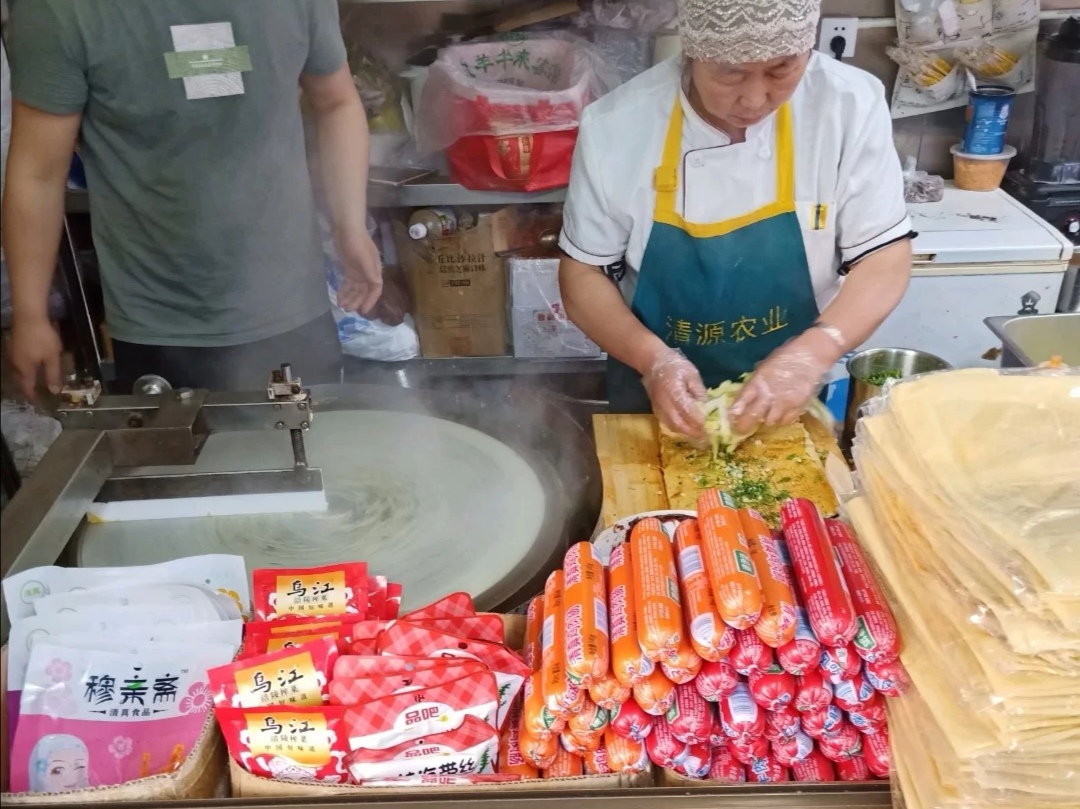 Hutong Home Visiting & Rickshaw Experience Free Charge for Home visiting & 100RMB/per hour for one rickshaw ride
If you are interested in China's culture and local Beijinger's life style, you could come to Hutong area. We will arrange home visiting for you where you can learn about the local Beijing lifestyle. In Hutong area you could still see what the old Beijing looks like. You maybe like to walk with dogs in your country, but in Beijing, the local Beijingers like to walk with birds. What's more, a trip through the Hutongs gave you a glimpse of Chinese traditional life, one of the most fun ways to see this is with a rickshaw ride.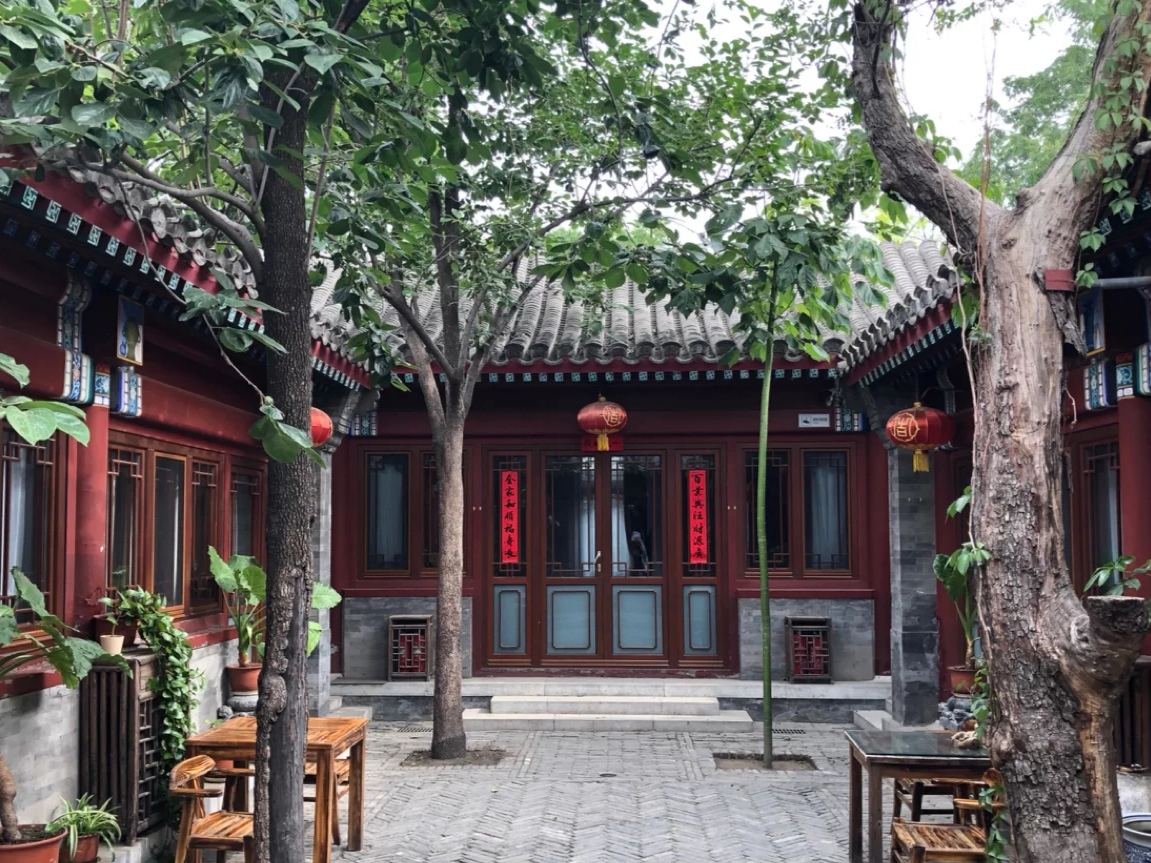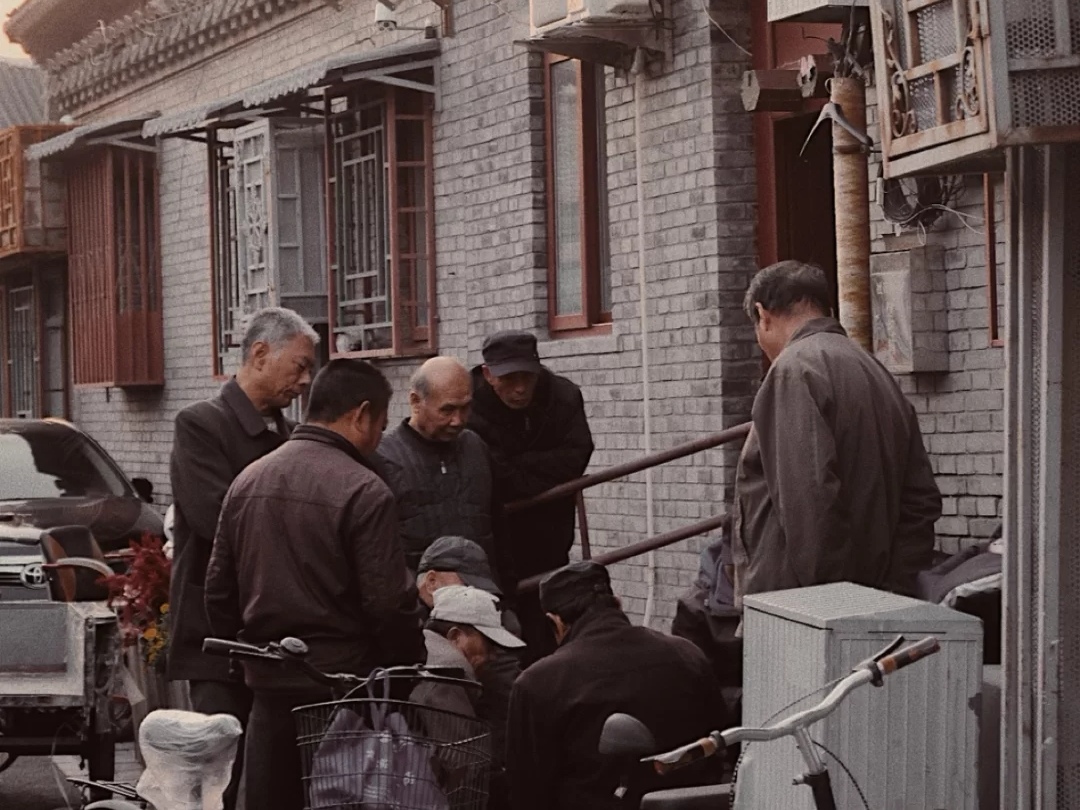 Flag-rasing Ceremony Wacthing at Tiananmen Sqaure Free Charge
Get up early to watch the flag-rasing ceremony live at Tian'anmen Square is a dream shared by most Chinese, it's worth watching. Chinese people gather around liking making a pilgrimage to watch the five-star red flag rises with the Sun at the same time and to express their love of country. You'll be touch by the sacred atmosphere. The ceremony lasts around 3 minutes but is hugely popular.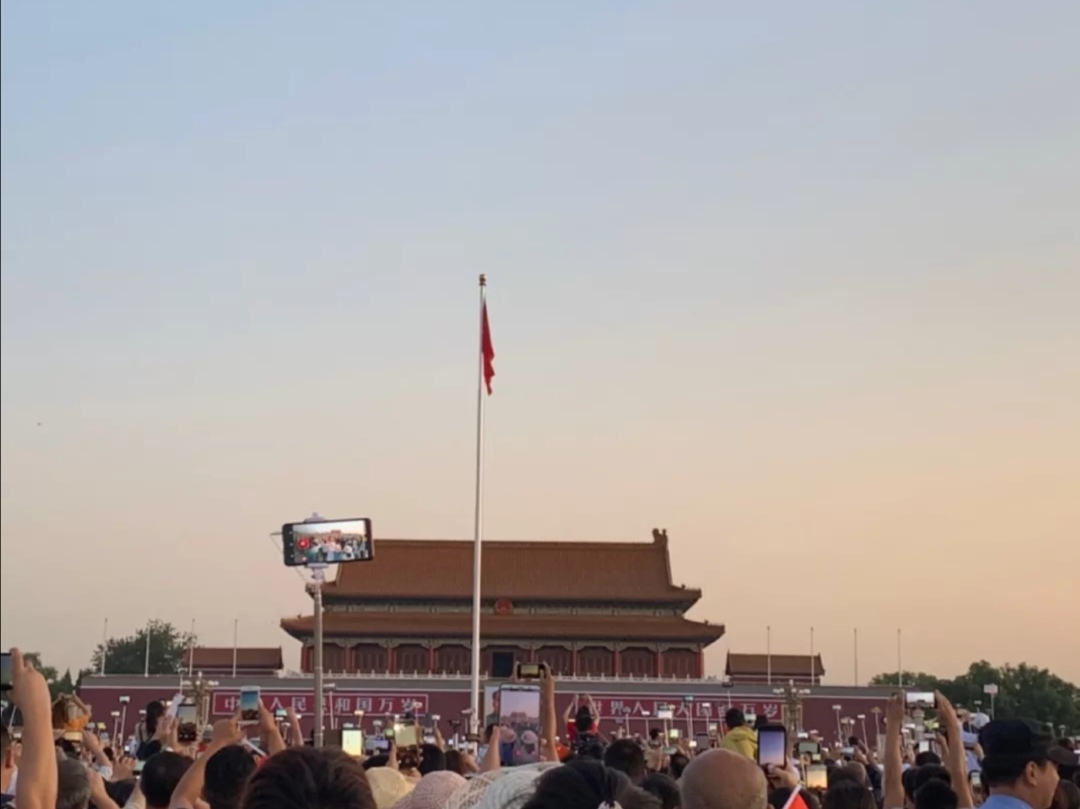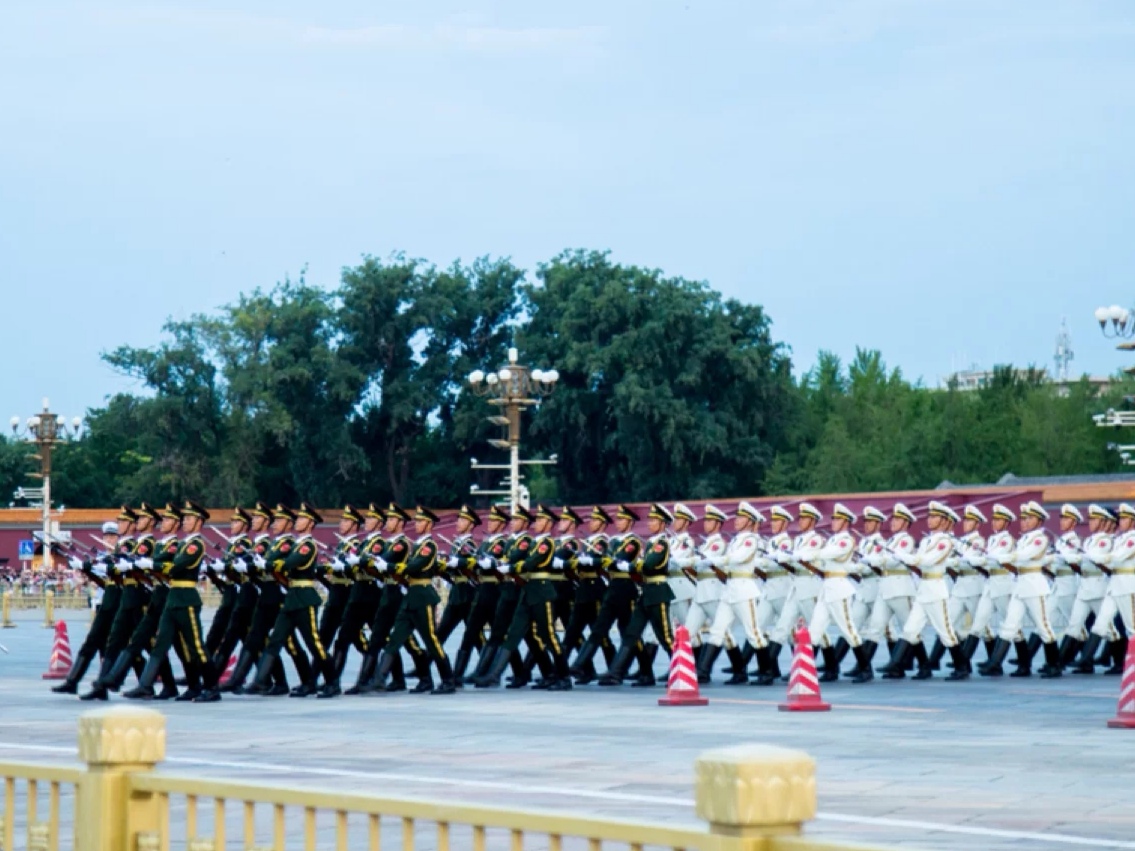 A Must For Shopping In Beijing - Hongqiao Pearl Market Free Charge
Shopping in Beijing will be an unique travel experience unlike any other, you can do some bargin shopping at Beijing Hongqiao Pearl Market. Inside this market, you can find almost anything: souvenir models of the Great Wall, knockoff designer handbags, electronics, and so much more.
Price Per Person in US Dollars