Beijing Nanhaizi Elk Park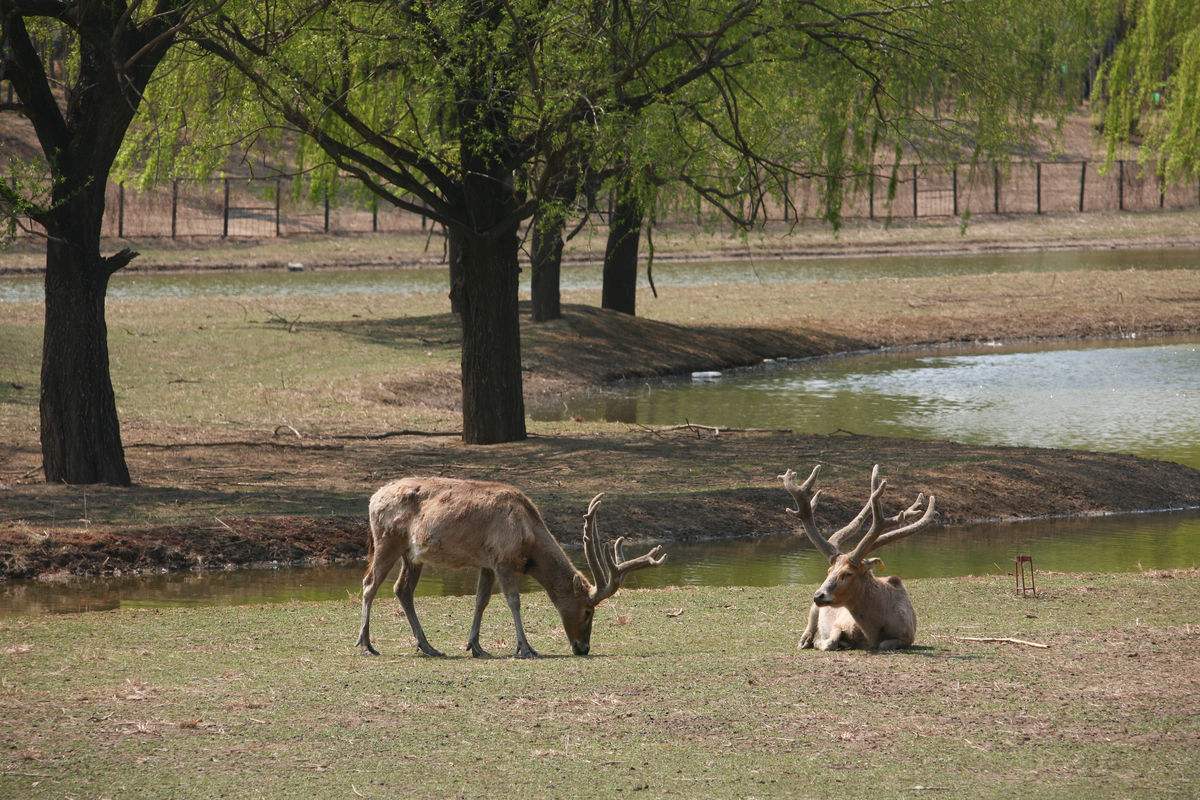 Introduction
Nanhaizi Elk Park is located in the east side of Nanyuan to Langfang highway in Daxing County, south of Beijing, is apart from the Beijing city 14 kilometers. Nanhaizi Elk Park was built in 1985, there used to be the core area of the Qing Dynasty royal hunting ground.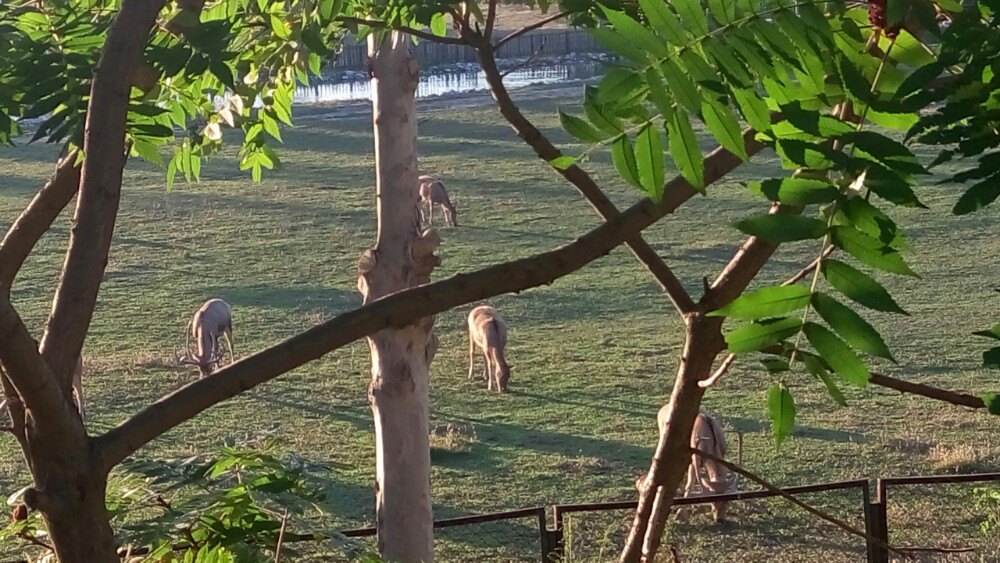 20 elk presented by British Tavistock Marquis to Beijing were stocked in Elk Park, which makes the elk re-introduction project become the world's most accurate animal re-introduction project, and one of the mose successful example for biodiversity species protection. For the reproductive rate and survival rate higher than all other elk feeding ground in the world.
Nanhaizi Elk Park is the first elk nature reserve keeping free-roaming way mainly. Nanhaizi have dense and beautiful reed grass, muddy swamp, creating a good environment for elk habitat and reproduction. In just eight years, elk breeding from 20 to 100 in Nanhaizi Elk Park, has become the world's second largest elk park second to Houben Temple Park.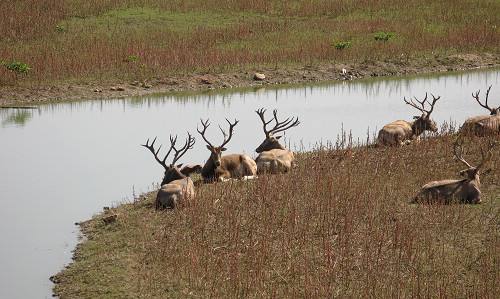 Information
Address: Luyuan Road (near Jiuzhong Road), Jiugong Town, Daxing District
Admission Fee: Free

Opening time: 9:00-16:00 (closed on Monday, except holiday)

Transport: take bus 729 or 352 to Jiugong station, then take minibus or taxi to Nanhaizi Elk Park, or take 736 to Jiuzhong Road, then walk east 400 meters.

Tel: 010-87962107