Overview
Beijing is leading center of the country 's culture. A number of teahouses have recently reappeared in the capital, not only serving delicious selections of tea and cakes, but also showing a variety of Beijing Opera, martial arts and acrobatics performances. Western influences have been embraced by the city. The theatrical scene is changing fast and the Beijing Concert Hall has a mix of Chinese and Western music. Beijing 's nightlife and entertainment scene is currently undergoing something of a revolution, as modern Beijingers seek out new outlets for having fun. As more of the locals enter the relatively affluent middle-class, nightclubs are springing up around the city to satisfy the demand.
Beijing Oprea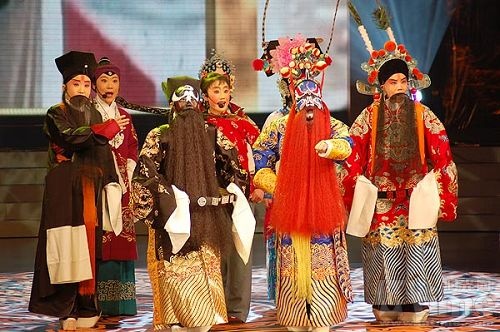 We regarded Beijing Opera as the China's national opera with its fascinating and artistic music, singing and costumes. Full of Chinese cultural traditions and tidbits, the opera presents the audience with touching stories, beautiful paintings, exquisite costumes, graceful gestures and martial arts as well as combining stylized action, singing, dialogue, acrobatic fighting and dancing to explain ancient Chinese myths and historical stories or depict various different characters, good or bad.

Nowadays, appreciting an authentic Beijing Opera Show in famous Liyuan Theater is a must-do when you are traveling in Beijing.

It is believed that Beijing Opera gradually came into being after 1790 when the four famous Anhui opera troupes came to Beijing. Beijing Opera underwent fast development during the reign of Emperor Qianlong and the notorious Empress Dowager Cixi and eventually became more accessible to the common people. Although it is called Peking Opera, its main melodies primarily originated from Xipi, Anhui and Erhuang, Hubei. The dialogue used for the opera is an archaic dialect that also has roots from those regions. Over time, various music and arias from other musical art forms were absorbed. It was partly this process of taking the cream of the crop of musical styles that contributed to Peking Opera 's success.

In ancient times, Beijing Opera was performed mostly on stage in the open air, teahouses, or temple courtyards. Since the orchestra played loudly, the performers developed a piercing style of song that could be heard by everyone. The costumes were a garish collection of sharply contrasting colors to stand out on the dim stage that was illuminated only by oil lamps. It is also a visual art from that integrates music, actor 's performances, literature, aria, and face-painting. The rules for Beijing Opera have been standardized and must be followed strictly. Only the very top actors and musicians can ever perform in a big time show.

Acrobatic Shows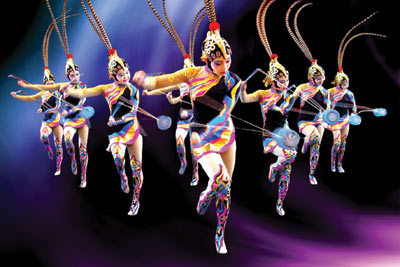 Acrobatic shows in Beijing are definitely worth seeing. There are many world class acrobatic troupes. The amazing feats showcase strength, skill, and dexterity that literally boggle the mind. Some of the more popular acts include: a lion dance, where two acrobats work together doing stunts in a lion costume; Chinese yoyo tricks, gravity-defying body contortions, juggling, unicycling, chair-stacking, and more. We recommend that you to sit in the lower seating area so that you will have the best vantage point. The show is usually performed at night and lasts about one and a half hours. After it is over, you will be allowed to go onto the stage and take photos with the performers!

Lao She Teahouse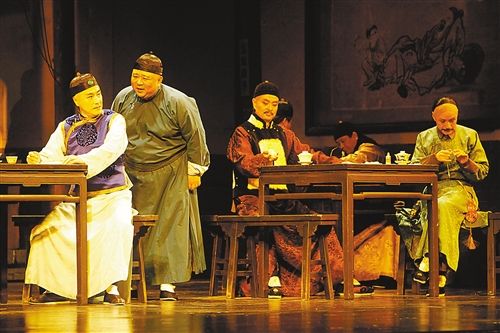 This is one exciting cultural place that surprisingly is not on most tourist itineraries, though numerous celebrities and foreign tourists have visited here. It is named after the novel "Tea House" by the famous author Lao She. Originally established to give customers a glimpse of a Lao She era teahouse, it has instead transformed into an entertainment house with short shows by comedians, singers, musicians, acrobats, and opera performers. The teahouse provides a historic-flavor,Beijing-styled environment, where you can enjoy a wide view of Beijing culture while sipping tea with light refreshment. Evening performances of Beijing opera, folk art, music performances, acrobatics, and magic are the most popular.