China National Film Museum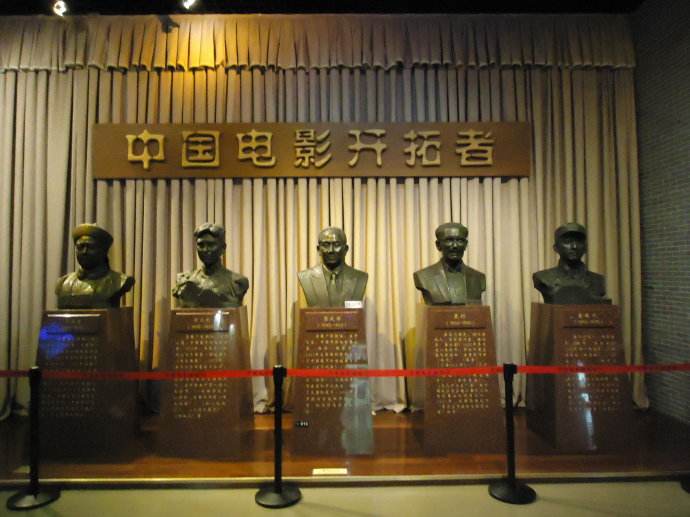 Introduction
CHINA NATIONAL FILM MUSEUM (CNFM) is to date the world's largest professional museum. Founded in 2005 in celebration of 100 years of Chinese cinema, CNFM is designed to showcase the history of Chinese cinema, to host film technology expos, and many academic exchanges and research in order to advance cinema culture both in China and worldwide.
History & Background
China National Film Museum was founded in 2005 to commemorate the 100th anniversary of Chinese film, and is the largest professional film museum in the world. Getting to the museum is a bit of a hike, with its location near the Airport Expressway in Beijing's northeastern part. The 38,000 square meter China National Film Museum pays tribute to China's long and colorful movie-making history and reveals some secrets of film production.
Exhibition Hall
CNFM has 20 permanent exhibition halls and some temporary spaces and multifunctional halls for exhibition and meetings. In addition, CNFM has one IMAX theatre, one digital projection theater, and three 35mm projection theatres.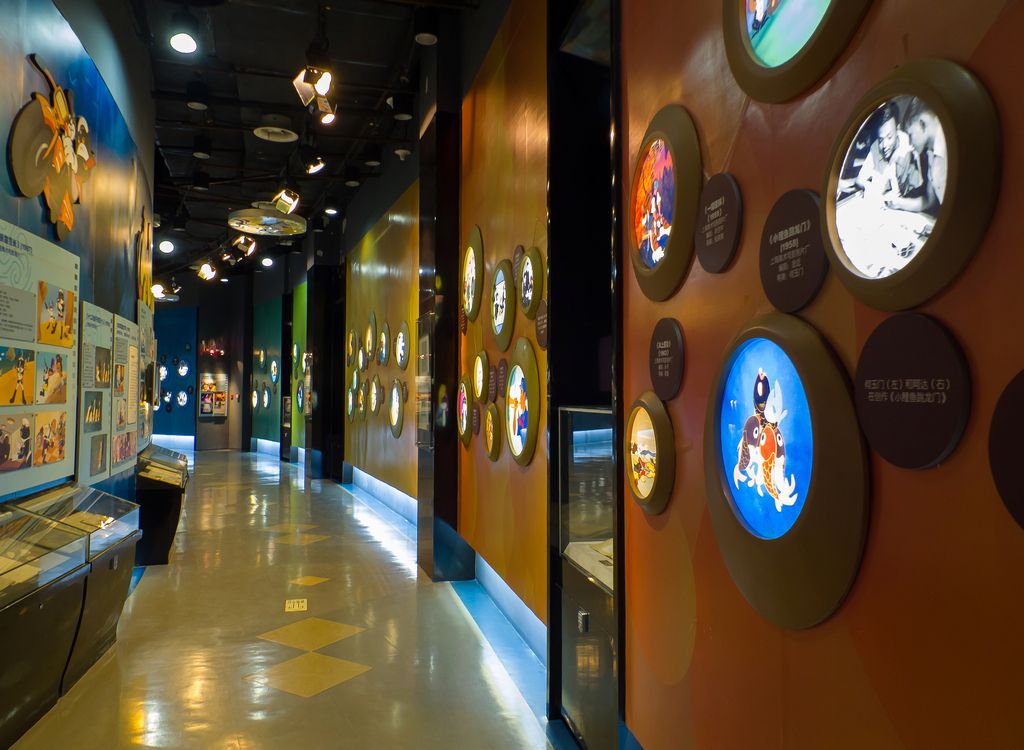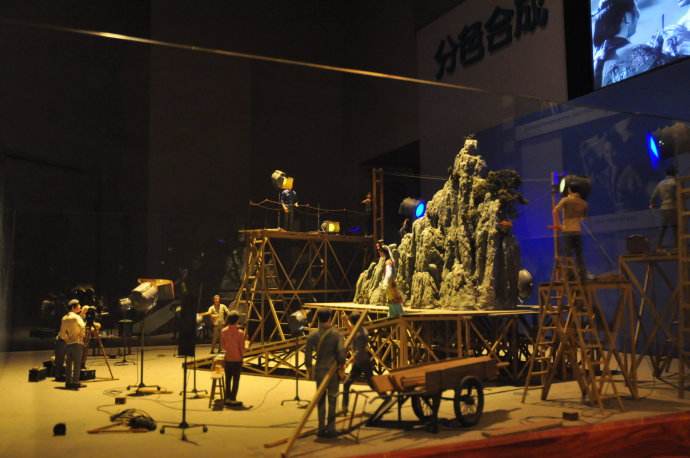 The interior of the museum has three basic tones: black, white and gray, setting a quiet backdrop which enhances the brilliant colors of the giant glass windows and those of the circular hall.
The grand exterior complex features the design of the giant screen and slanted serial structures resembling the effect of the clipboard. The surface of the building in black, decorated with an engraving effect, creates a mysterious allure to this grand audio visual palace of art. The four colors of the unique vertical surface of the central hall: red, green, blue, and yellow, resemble four different functions of the museum: Exhibition, Expo, Theatre and Services.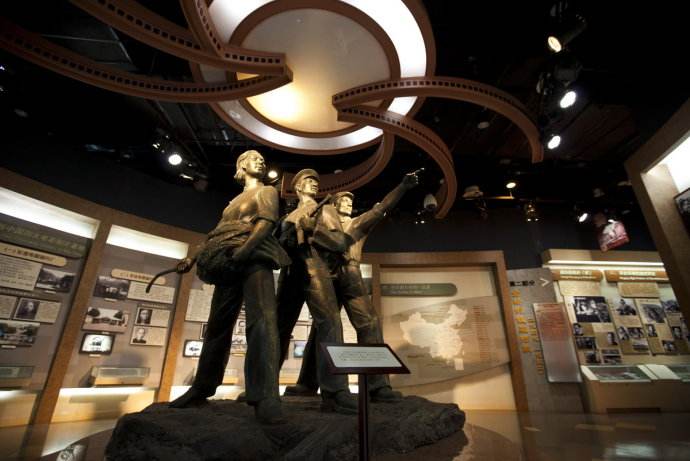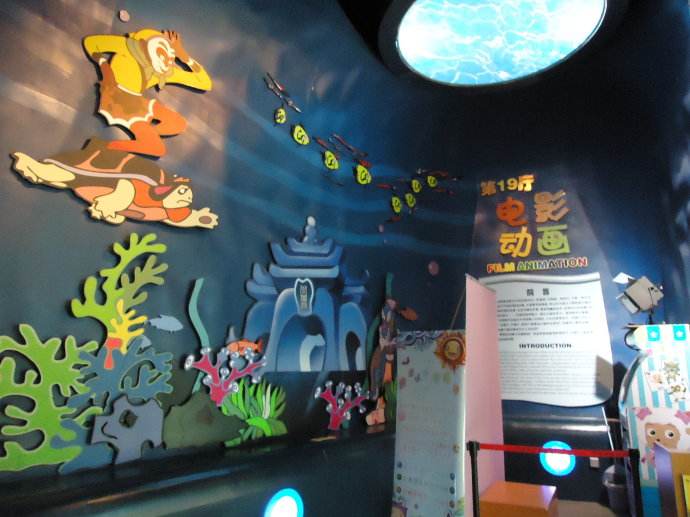 EXHIBITIOIN AREA
Since the birth of China's first film DING JUN SHAN (Conquering the Jun Mountain), Chinese cinema has undergone more than a hundred years of experimentation and innovation. Walking through the 20 exhibition halls organized by various periods, visitors are presented with a multimedia experience that helps to understand the growing process of Chinese cinema through highlighted films.
One of the major content of the museum, the first 10 halls which are located on the second and third floor, features the arts of films. It focuses on the history of Chinese cinema and the achievements of the individual filmmakers. The themes of each exhibition hall are the following:

1. The Invention of Film
2. The Birth of Chinese Film and Its Early Development
3. Chinese Film during the Revolutionary War Period
4. The Establishment and Development of Cinema in New China

5. Chinese Cinema in the New Age of Reform and Opening-up
6. Animated Film
7. Children's Film
8. Science and Education Film, Dubbed Film, News and Documentary Film
9. The Films of Hong Kong and Macao
10. The Film of Taiwan
Information
Address: 9 Nanying Road, Chaoyang District ?????????9?.
Bus: Take Bus No. 402, 418, 688,or 973.