Temple Of Earth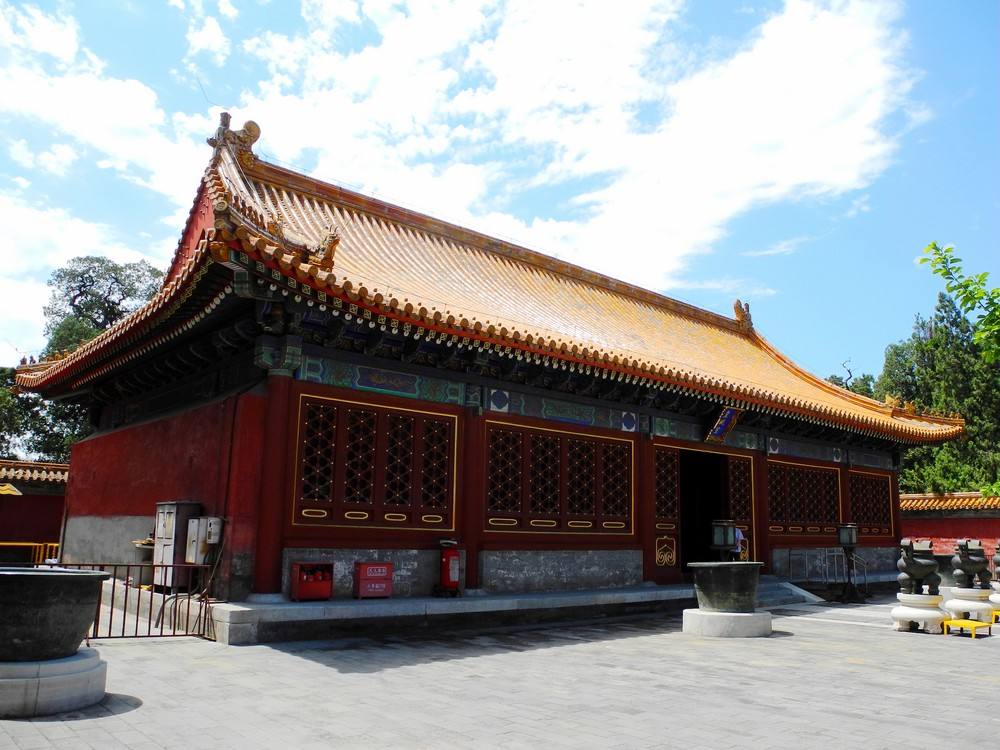 Introduction
Ditan (The Earth Altar) was also known as Fangze altar. The altar is the second largest one of five ancient altars in Beijing. Ditan Park is a large park area, just to the north of downtown central Beijing. For those who need a bit of breathing space on the off hours, Ditan Park is popular escape, a place to meditate on the passing of the seasons, and snap photos while doing so.
History
Ditan Park was built in the ninth year of Emperor Jiajing reign in the Ming Dynasty (AD 1530), and it was used to be the place where emperors in Ming and Qing feted the "Imperial Land God". The altar is also the largest one among the existing altars in China.
On June 10, 2006 Ditan Park was awarded as the "national heritage protection unit".
Structure
The altar is shaped as a square and covers a total area of 37.4 hectares. The structure of building follows an ancient Chinese architecture rule of "round heaven and square land".
At its center is the Temple of Earth, partner to the Temple of Heaven, Temple of Moon and Temple of Sun. But the temple itself is very plain compared to the Temple of Heaven's extravagance. Most people visit the park purely for its exercise spaces and open walkways, lined with trees. To the north it also has a family entertainment area with a few rides and games.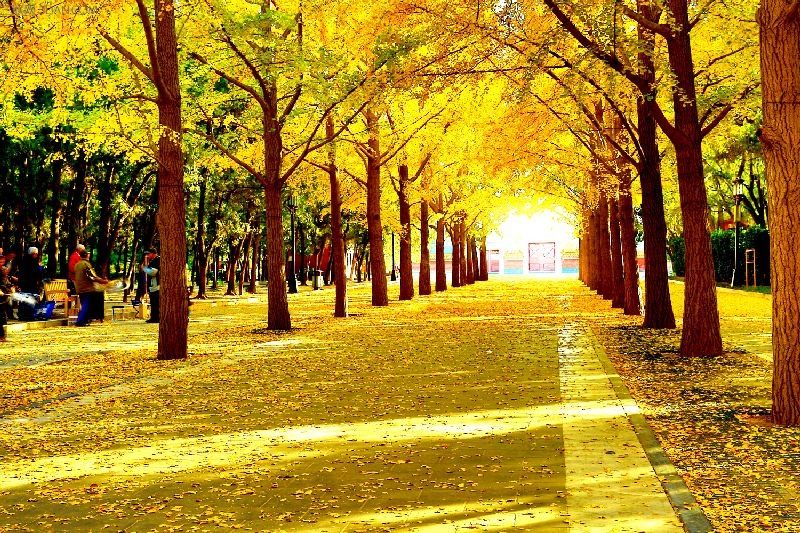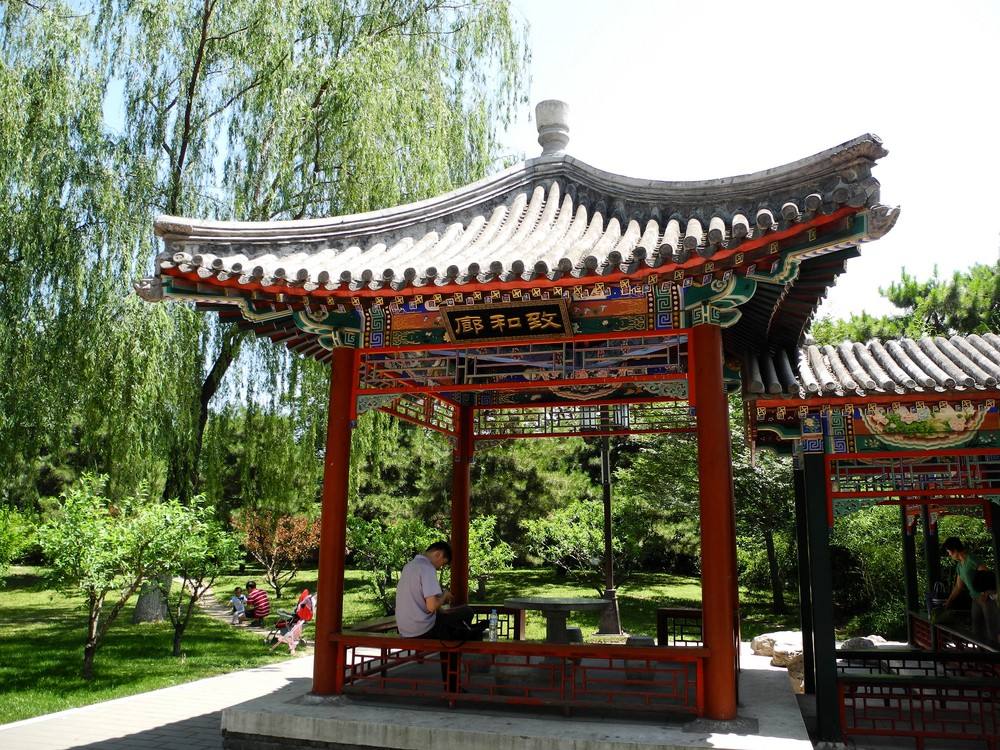 Activities
The temple fair is held in Ditan Park during the Spring Festival every year, from 9 am to 5 pm. You can see a series of Chinese traditional activities (including Chinese operas) and taste Beijing's traditional snacks (like sugar-coated haws). The entrance fee for the temple fair is 10 RMB.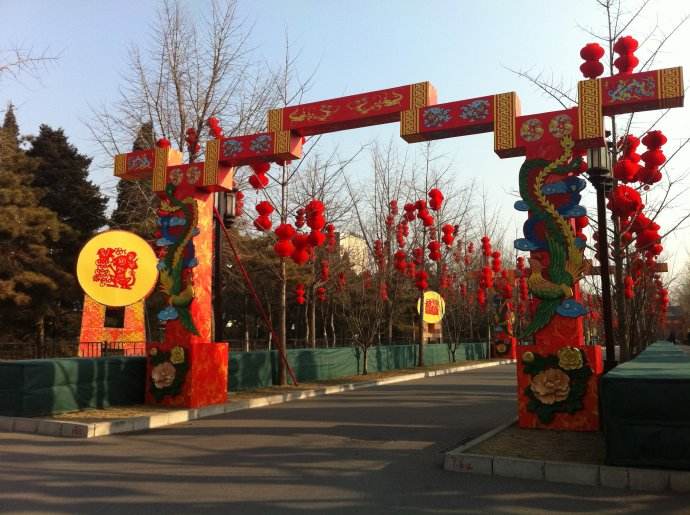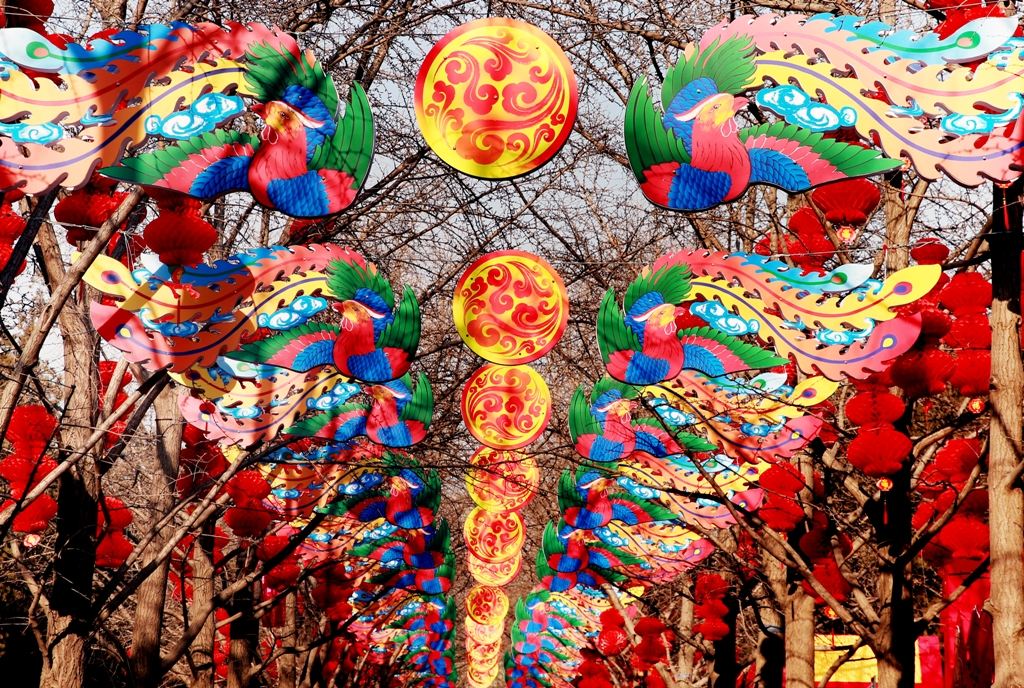 Information
Ticket Price: CNY2
How to get to visit Temple of Earth
Bus Routes: Take Bus No. 18, 75, 104, 108, 113, 119, 201, 328, 407, 426, 430, 558 or Te2 (?2) to Ditan West Gate Stop; Take Bus No. 117 or 125 to Ditan East Gate Stop.

Subway: Take Subway Line 2 or 5 to Yonghegong (Lama Temple) Station, and get out of Exit A.

Opening Hours: 6:00-21:00