Flag Raising Ceremony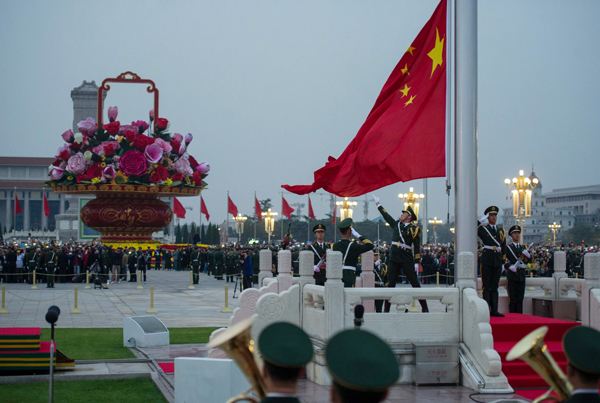 Introduction
Red Flag is a symbol of left-wing politics, in particular, of the Communism. The flag of the People's Republic of China is raise in Beijing and anyother part of China onseveral occasions. For instance, the flag-raising ceremony in Beijings' Tiananmen Square is symbolic ceremony organized every morning with the national anthem echoed passionately throughout the square attracting over thousands of foreigners and Beijing locals.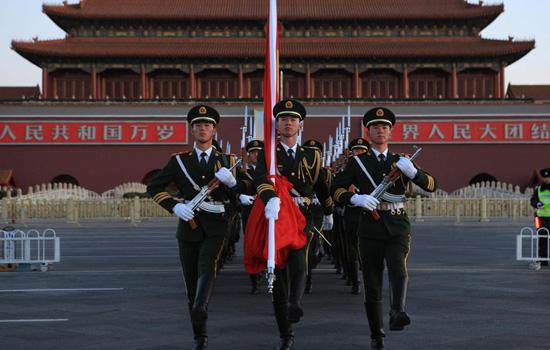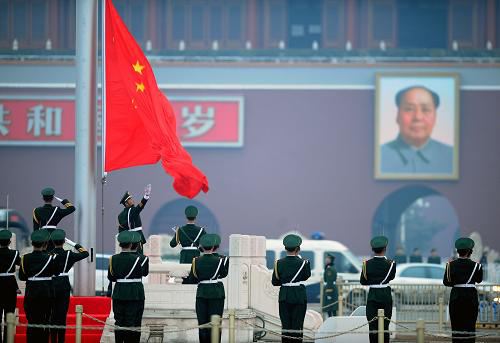 China National Flag which was adopted in 1949 after the revolution, which the communist party took over.The flag was first flown in Tiananmen Square on October 1, 1949, the day of founding the People's Republic of China. The design of the flag features one large gold Star, with four smaller gold stars in a semicircle set off towards the fly (right side) which represents the Communist Party if China and the Ethnic groups that makes up China respectively. On the other hand the red colour in the flag represents the revolution.
Information
Location: Tiananmen Square
Opening Hours: Every Day (Sunny Day)