Former Residence of Mei Lanfang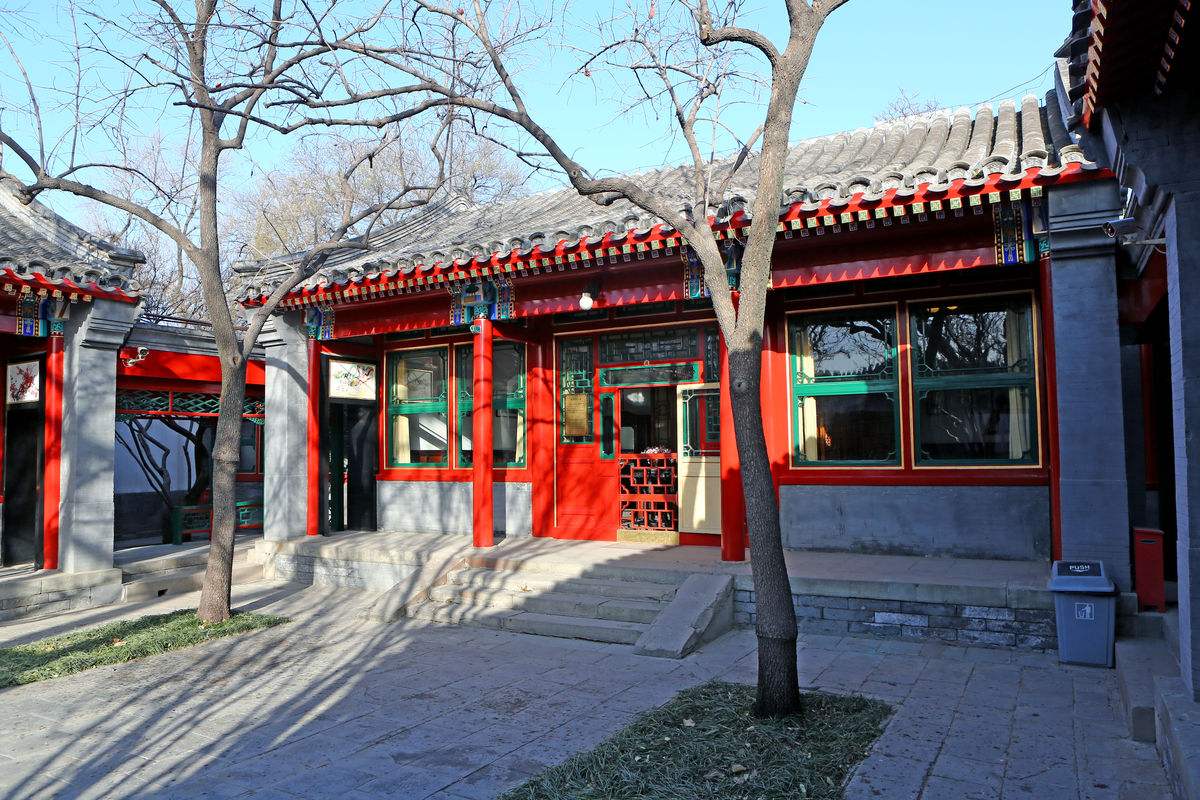 Introduction
The residence of Mei Lanfang is located in Xicheng District. It is a typical Beijing courtyard houses, with an area of 1,000 square meters. Mei Lanfang spent the last decade of his life there.
History & Background
In September 1984, the residence was listed as a heritage that is "Mei Lanfang Former Residence". Memorial Hall was formally found in 1986, a large number of precious relics and literature were donated by Mei Lanfang's family in 1962.
Architecture & Layout
The former resident located in the north and faced the south. Its current acreage is 716 square meters. Mei Lanfang lived here from 1950 till his death. The small square yard was formerly composed of the north house, east and west wing-room.
A new Daozuo house in the front yard was built before Mei Lanfang moved to the residence. So the current formation comes into being. The large drawing hall is in the Daozuo house of front yard. While the small drawing room is in the bright room of middle hall.
The living room is in the east inside room of the small drawing room. The west penthouse is the bedroom of Mei Lanfang and his wife Fu Zhilao. The east wing-room is the dining hall and kitchen.
The west ring-room is the residence of his offspring. A series of west house in west cross yard is for the guest"s residence.
Mei Lanfang - a Peking opera legend
Mei Lanfang, was born in a Beijing Opera family in Beijing on October 22, 1894. He is the most outstanding performances of Beijing Opera artists in China. Mei Lanfang made great contributions on cultural exchanges programs between China and other countries.
He visited Japan in 1919, 1924, and 1956; He also visited the United States in 1930 and Russia in 1935 and 1952.
During these visiting and performances, Mei Lanfang gained a great reputation; And, he got acquainted with many famous artists in the world.
Any introduction to Peking Opera would be incomplete without mentioning female impersonator, Mei Lanfang. Traditionally only men performed in Peking Opera, including the female roles. And Mei Lanfang was the very best master of the miss. During his stage life, he embellished the traditions of the past with his own creations, shaping a style of his own and giving birth to "The Mei Lanfang School". He was also the first artist to introduce Peking Opera to an overseas audience, winning international recognition across the globe.
Information
Address: No.9, Huguosi Street, Xicheng District.
Opening Hours: Tuesday - Sunday: 9:00 - 16:00

Closed on Monday.

Admission Fee: CNY 10.

Transportation:
Bus No. 22, 38, 47, 409, 626, 810 and 826, arrive at Huguosi; No. 13, 42, 55, 107, 111, 118, 701, 823 and 850, arrive at Huguosi.
Tel: 86-10-65183598