Museum of Natural History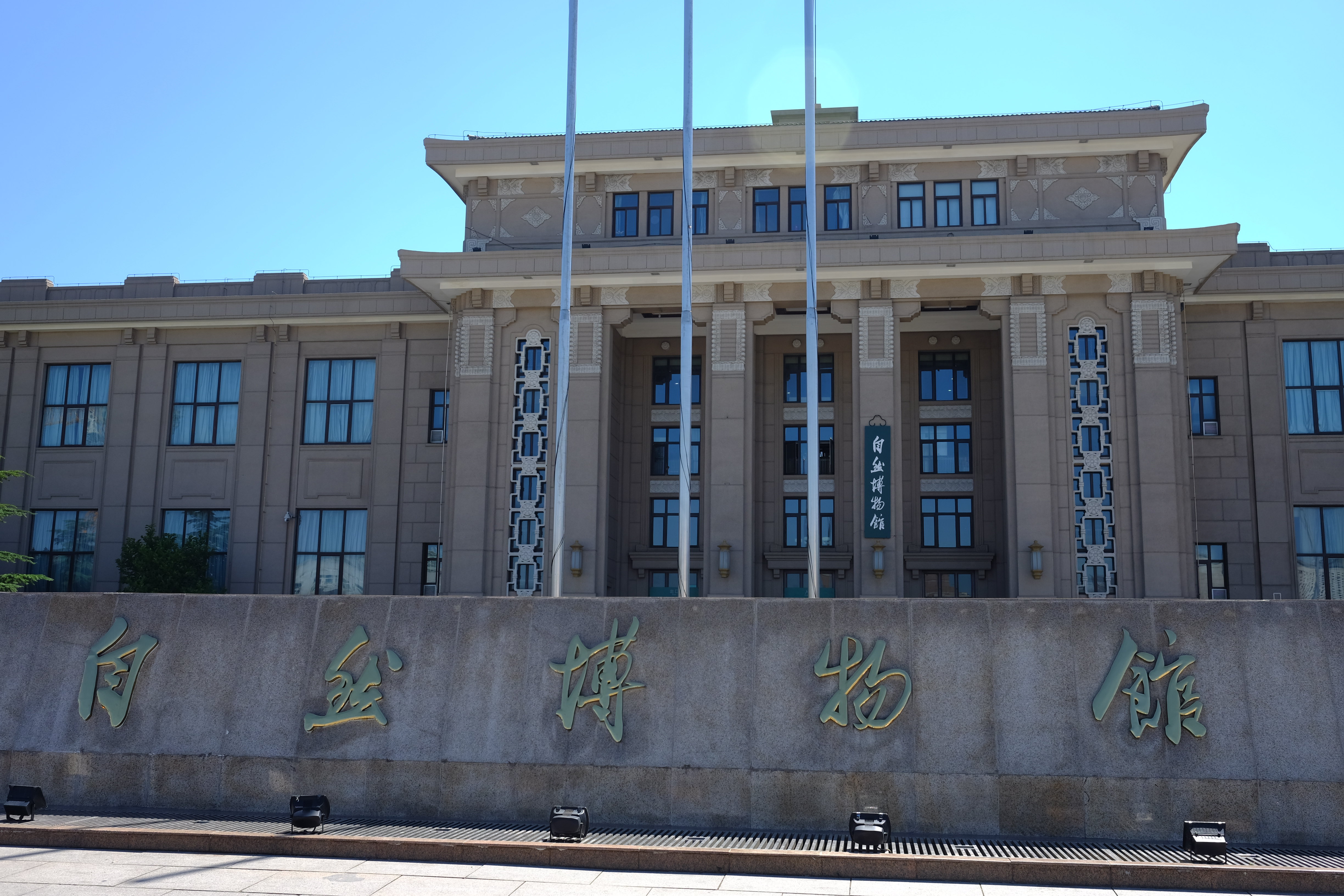 Introduction
Nowadays, there are more than 2 million kinds of animals exist in the globe. How the creature world with different varieties comes into being? And how it changed and developed after it is produced? The creature development history that passed for the 3 to 4 billion years is now highly condensed in the nature museum.
When you entered into the nature museum, you will find the fossil that records the ancient life, the lively creature specimen in different poses, and realistic nature sights. You will be deeply attracted by them and be inspired to explore the birth of preliminary life, the process of creature evolution and the dawn of human history...
The "Dinosaur World" can be divided to two parts, "Jurassic Park" and "Cretaceous Park". The "Jurassic Park" reappears the ecology sight in 140 million years ago and the dinosaurs in different types in that period, such as Mamenxi dinosaur, Tuojiang dinosaur, Lufeng dinosaur, and flesh-eater Yongchuan dinosaur and Qi dinosaur and so on.
The Ancient Animal Exhibition Room mainly displays the ancient amniotes, which uses lots of fossil specimens to illustrate the evolution of ancient animals. "Animal Exhibition Room" introduces from the lowest and most primitive unicellular animal and protozoan, which uses lots of specimen models to enlighten the spectators with the start and development road of animals.
"Human Being Exhibition Room" reveals the process of how human beings stem from the animal. So let's enter into the nature museum and find the key to the nature enigma.
Information
Address: No. 126 Tianqiao South Street, Beijing
Tel: 010-67024431
Email: [email protected]
Opening Hours: Opening in the entire year without the resting day (8:30 to 17:00 everyday, stop selling the ticket after 16:00).
How to get there: Bus Nos. 102, 105, 110, 120, 54, 20, 17, 2, 6, 25, 45 and 59, get off at Tianqiao Station.
Tickets: 15 RMBfor adult; 10 RMB for children under 1.2 meters.