National Grand Theatre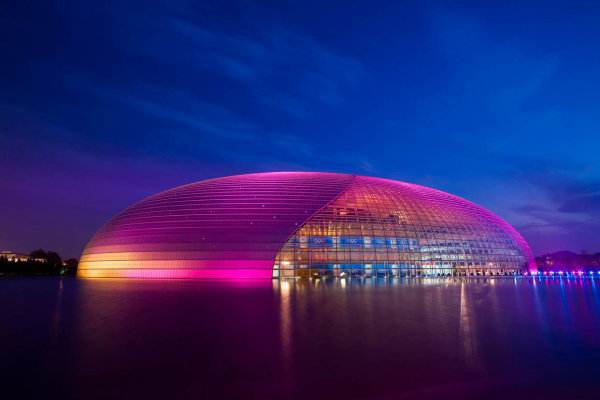 Introduction
The National Grand Theatre of China in Beijing by architect Paul Andreu is one of the most talked-about architectural projects for years, both because of Andreu's audacious and innovative design, and for the grand scope of the project itself; the Theatre will be Beijing's foremost cultural center, situated in the heart of the capital, symbolizing all that is exciting about the new China. It will be, in the architect's words: "A new district of spectacles and dreams open to one and all."

Structure & Architecture
The Theatre is a curved building emerges like an island at the center of a lake. The titanium shell is in the shape of a super ellipsoid. The building houses three performance auditoria - a 2,416-seat opera house; a 2,017-seat concert hall and a 1,040-seat theatre - as well as art and exhibition spaces open to a wide public and integrated into the life of the city. The theater has attracted much attention for its location, design, and shape. It has been referred to as the "Egg shell" By the form, by the soft form: when we see it from afar, when you see from the white Pagoda in Beihai Park, this form doesn't hurt the sky, It goes very softly, you hardly see it in the grey of the sky. You see it is present, but it's not offensive.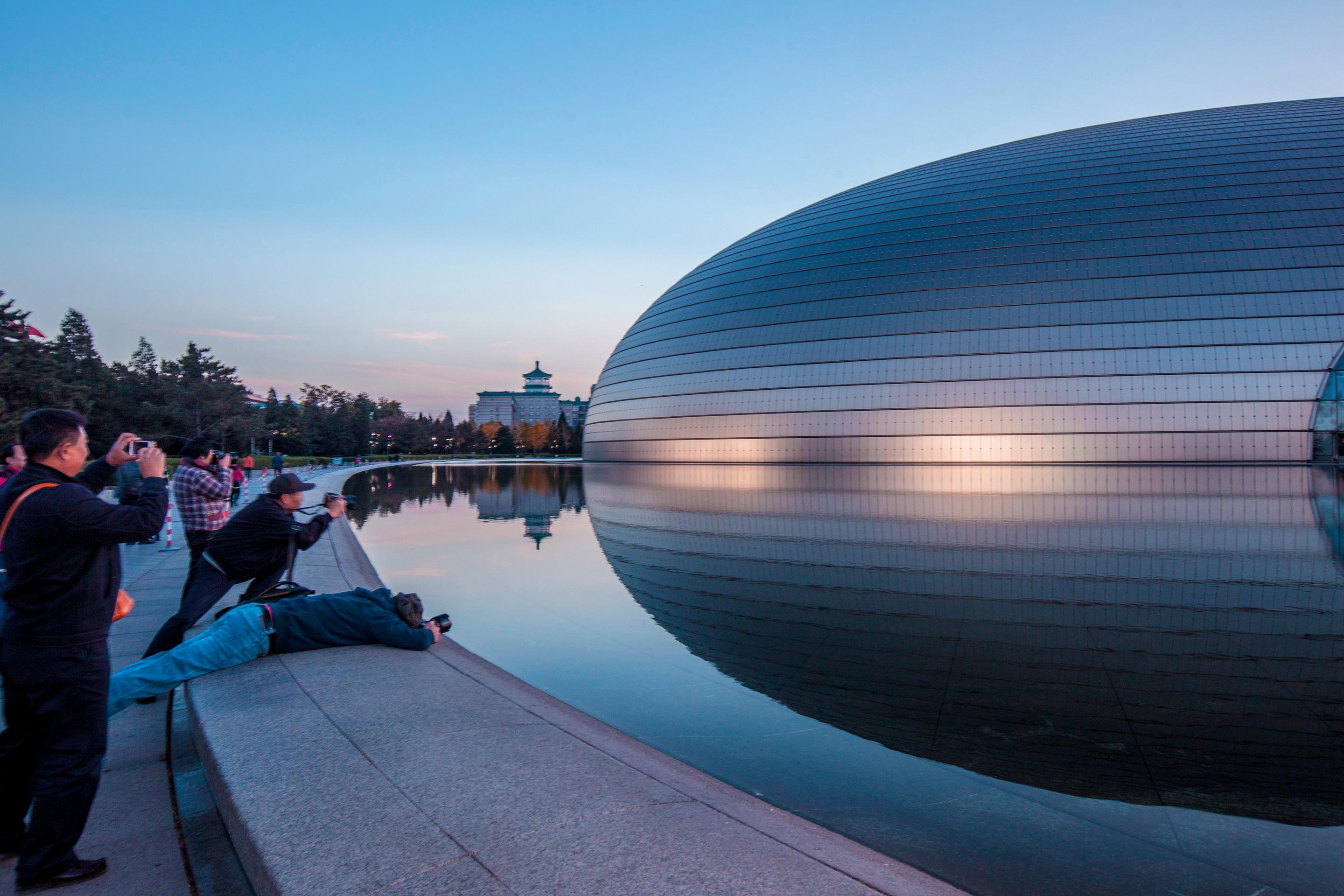 Information
Address: No.2 West Chang'an Avenue, Xicheng District;
How to get to visit National Grand Theatre: Bus No.1, 45, 52, 22, 10 or take Subway
Tel: 010-66550000