Panjiayuan Antiques Market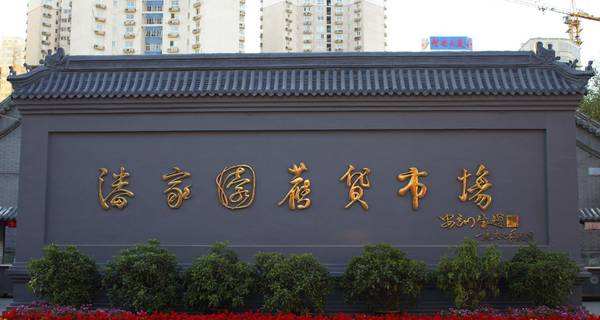 Introduction
Panjiayuan Antiques Market situated west of Panjiayuan Bridge and south of the East Third Ring Road, the Panjiayuan Antiques Market is very accessible. The market deals mainly in antiques and arts and crafts. It also has the reputation of being the most inexpensive antiques market in Beijing, attracting foreign and domestic tourists.
Secondhand goods, arts and crafts and antiquities are the main transactions in the market. Also on offer are antique furniture imitations, what is known to the Chinese as the "Four Treasures of the Study" (writing brush, ink stick, paper and ink slab), old books and paintings, agate, jadeite, ceramics, ancient Chinese and foreign coins, bamboo and animal bone sculptures, leather puppets for shadow play and a wide range of Chinese opera masks.

History & Background
Beijingers in need of money in the 1980s were the first to take artworks from their family collections to the market to sell at the weekends. Such trading among individuals was forbidden at the time, and everyone kept a watchful eye out for police at all times. So in the early days, the open-air market would open for only a few hours every day. It was also called "ghost market," which means black market. The market for rare artwork developed fast. By 1990, the narrow hutong lanes were so crowded at the weekends that traders moved their "stalls" to a small patch of woods beside the Panjiayuan Bridge.
Hiding in the woods, hawkers spread out antiques in the shadows of boulders. Many of them were farmers from suburban Beijing or nearby provinces who sold items they had scraped together from their villages. It was only in 1994 that trade in art and auctions were legalized. Countless art markets have sprouted around the city ever since.

Local authorities wanted to put an end to this business in the woods but failed. They then decided to build a proper market and have the hawkers pay rent.

And so the Panjiayuan Antiques Market came into being in 1995, the first legal antiques market in Beijing.

Layout of the Market
Panjiayuan market covers an area of 4.85 hectares of land and accommodates over 3,000 stalls. It is the largest antiques market of its kind both in China and Asia.

The market is divided into five parts:

1.Buddhism Statues Area.
In the western part of the market, it is an open-air area where large stone sculptures are sold out of trucks.
2.Antique Furniture Area.
Next to the Buddhism Statues Area, two-storied building that houses traditional furniture and Cultural Revolution articles.
3."High-rank" Antique Store Area.
Highest-class antiques and more exquisite and more expensive handicrafts were sold in the small indoor stores, which surround the market in north and east.
4.Books and Scrolls Area.
A narrow lane in the south where secondhand books and ancient scrolls are sold.
5.Middle Area.
The vast middle section is a semi-covered area that forms the main part of the market. This section is open only at the weekends.
Event
On weekends the number of customers reaches 60,000~70,000 a day, including over 10,000 foreigners. Dozens of important foreign politicians, such as Hillary Clinton, Speaker of the U.S. House of Representatives Dennis Hastert, Greek Prime Minister Costas Simitis, Romanian Prime Minister Nastase, Sri Lankan President Chandrika Kumaratunga, and Thai Princess Sirindhorn have visited the market.
Products
Snuff Bottles, Paintings, Embroidery, Wood Carvings, Stone Carvings, Shadow Play Paraphernalia, Porcelain and Crystal Ornaments, Boccaro Wares, Bronze Wares, Costumes, Tibetan Buddhist Articles, White Jade from Xinjiang, and Jiaozhi Pottery.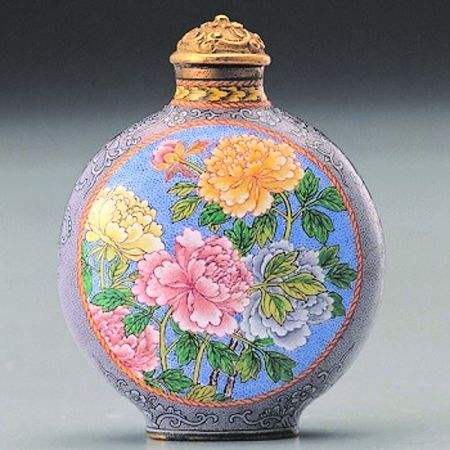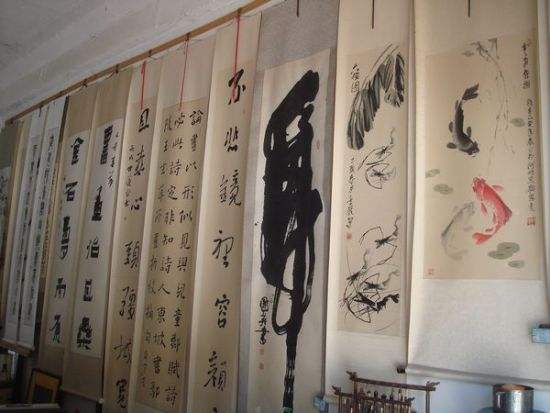 Snuff Bottles Paintings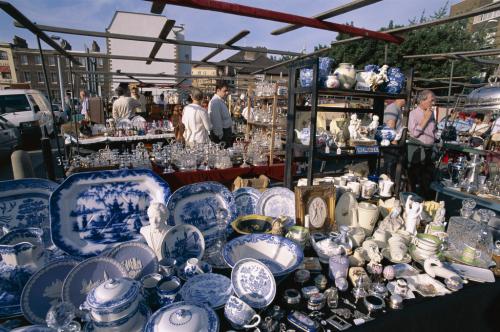 Embroidery Porcelain
Information
Location: 100m west of the Panjiayuan Bridge at the East Third Ring Road
Openning hours
8:30 - 18:30 from Monday to Friday
4:30 - 18:30 Saturday and Sunday