Shijingshan Amusement Park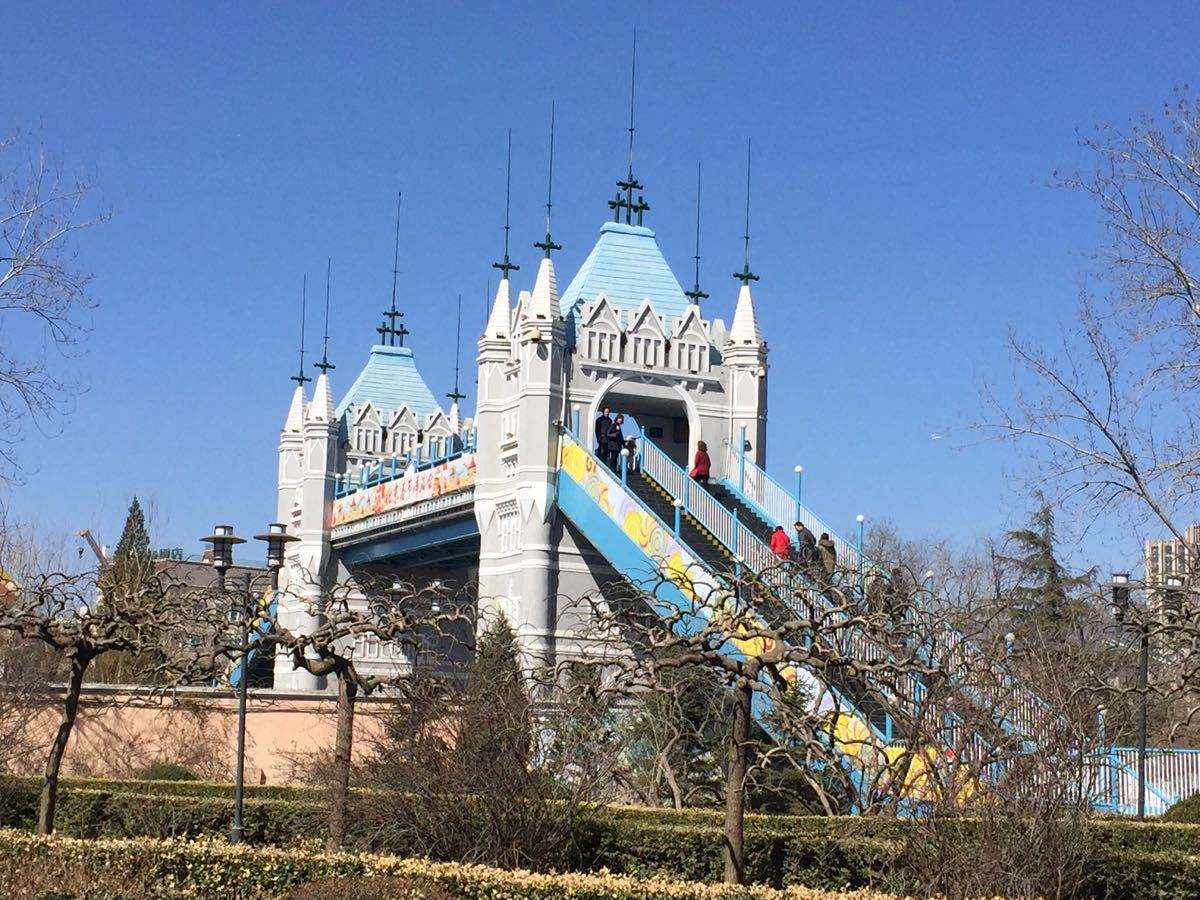 Introduction
Beijing Shijingshan Amusement Park also known by the derogatory name "Fake Disney", is a theme park located in Bajiao, Shijingshan District of Beijing, China. The park, first opened on September 28, 1986, is currently owned and operated by the Shijingshan District government. The park is accessible via the Line 1 of the Beijing Subway. It has its own stop called Bajiao Amusement Park Station (?????).
Event
Copyright infringement controversy
In May 2007, the park was exposed by international media for having made unauthorized use of Japanese and American cartoon characters. According to a report originally broadcast on Fuji TV's FNN News, the park features a castle that resembles Disney's trademark Cinderella's Castle and a structure that looks like Epcot's Spaceship Earth. The park also features a host of costumed characters that look remarkably similar to not only Disney's trademark characters, but also Shrek, Hello Kitty, Doraemon, Bugs Bunny and a number of other trademarked characters.
Park officials denied any wrongdoing. When asked by the FNN News reporter if the characters are related to Disney, the theme park's general manager Liu Jingwang said that their characters are based on Grimm's Fairy Tales.

According to a May 10, 2007, Associated Press report, the park deputy general manager Yin Zhiqiang said that the park's lawyers are in negotiation with The Walt Disney Company. Disney declined to comment directly on this matter.

Between 2010 and 2011, the park was expanded and refurbished. China Daily reports the Disney-themed characters may have been removed from the park.

Layout & Function
East District
Entering from the south gate you will find the East District, the largest area in Shijingshan Amusement Park. It is designed to show visitors graceful scenery of pastoral landscape. Trees are lush and flowers are blooming. There are exciting entertainment facilities interspersed among the natural scenes, such as Wind God Roller Coaster, 4D Movie Hall, Canyon Rafting, and Mine Cart. The most thrilled one is Canyon Rafting. A man-made river and mountains give visitors a realistic experience of rafting in the valley.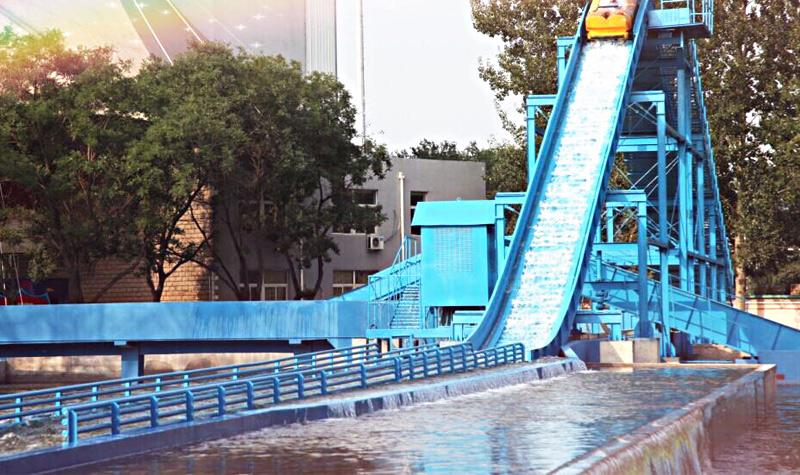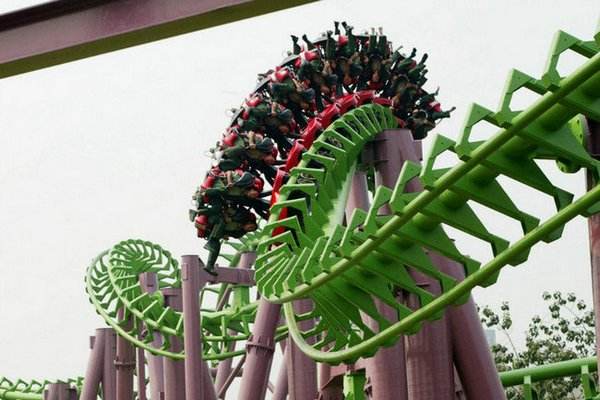 West District
Differing from the natural landscape of the East District, West District is more like a romantic European manor. In the center, there is an elegant castle by a lake, and a tall Ferris Wheel is standing next to it. The scenery is very beautiful making this district the best place for lovers to take pictures. West District has over 30 entertainment facilities for visitors to choose from, such as Monster House, Dodgem, Coffee Cup, and Shenzhou Roller Coaster. When a holiday comes, themed performances like float parade are held in this district.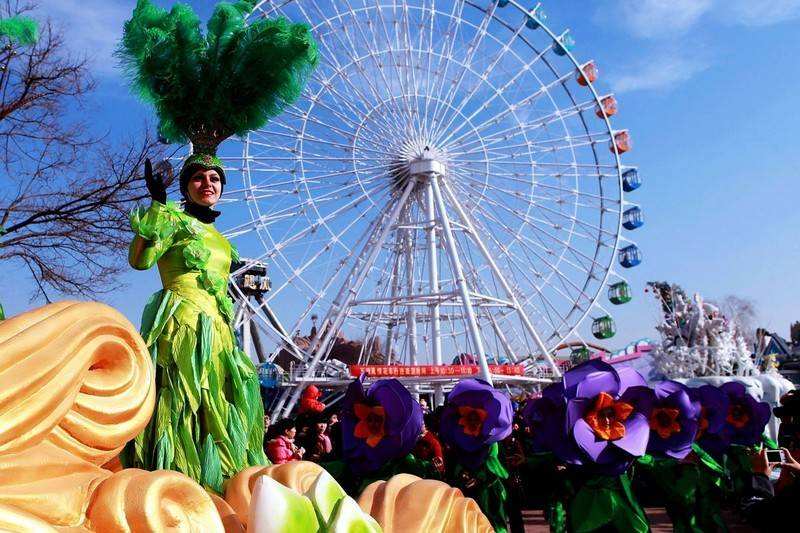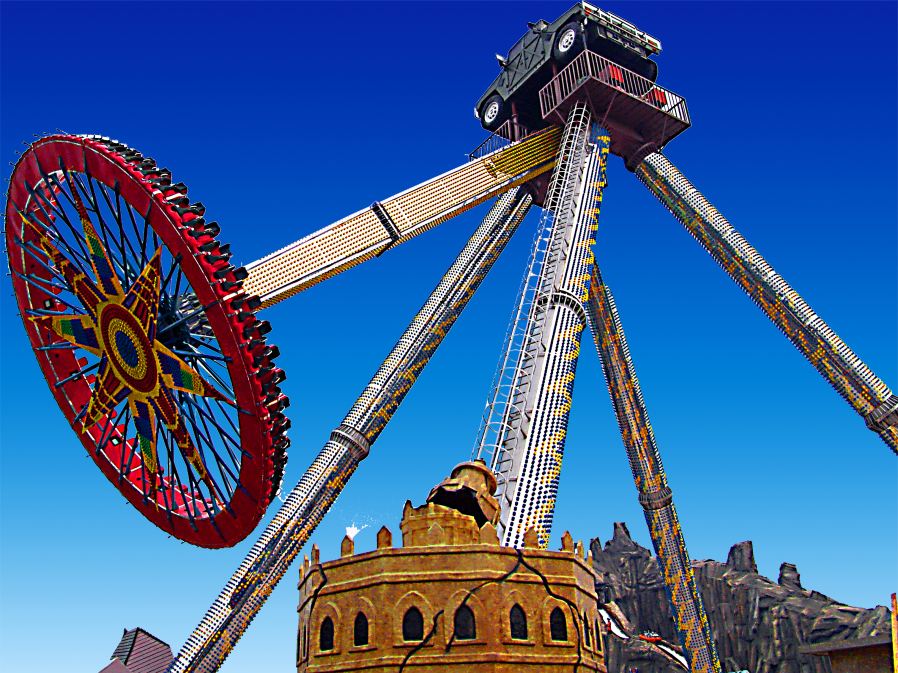 Themed Activities
Four themed activities are held in Shijingshan Amusement Park in four seasons, namely Charm of Spring Garden Party (April. 4 to May. 2), Summer Carnival (July to August), Joy of Autumn (October. 1 to October. 7), and Western Temple Fair (from the first day to the seventh day of the lunar calendar). During these times, several splendid performances will be put on the stage, such as float parade, hula shows, and samba.
Information

Prices of Partial Entertainment Facilities
| Entertainment Facility | Price (CNY) | Entertainment Facility | Price (CNY) | Entertainment Facility | Price (CNY) |
| --- | --- | --- | --- | --- | --- |
| Canyon Rafting | 30 | Ghost Mansion | 20 | Cinderella Adventure | 10 |
| Ancient Exploring Hall | 50 | Crazy Skateboard | 30 | XD Experience Hall | 60 |
| Mine Cart | 25 | Dazzle in the Sky | 30 | 7D Interactive Hall | 60 |
| Ride in Whirlwind | 20 | Wandering in the Air | 20 | Computer Game | CNY2/one game currency |
| Happy Do Re Me | 15 | Flume Ride | 30 | Ferris Wheel | 50 |
| Hurricane | 30 | Pearl in the Wave | 10 | Fairy Train | 20 |
| Roller Coaster | 30 | Flying on a Calf Elephant | 10 | Magic Mirror Maze | 10 |
| Germany Bumper Car | 15 | Harley Adventure | 10 | Fruits & Vegetable Village | 15 |
| Merry-go-around | 20 | Italy Bumper Car | 15 | Crazy Bus | 10 |
| UFO | 15 | Crazy Mice | 20 | Jeep in Forest | 10 |
| Monster House | 10 | Time Machine | 20 | Boat Ride in Fruits Forest | 10 |
| Shenzhou Roller Coaster | 50 | Space War | 10 | Birds-go-around | 15 |
| Dancing in the Air | 30 | Fishing Pearl | 10 | Swan Boat | 10 |
| Happy Ladybird | 15 | Good-luck Long | 20 | Happy Cradle | 20 |
| Jones Adventure | 40 | Carnival Game | CNY2/one game currency | Ollie Water Fight | 25 |
| Jumping Machine | 30 | Party in Ocean | 20 | Adventure in Outer Space | 20 |
Address: No.25, Shijingshan Road, Shijingshan District
Admission Fee: CNY 10
Opening Time: 09:00-17:00(on season); 09:00-16:30 (off season)
Tel: 010-68876016