The Place - Beijing Shopping Mall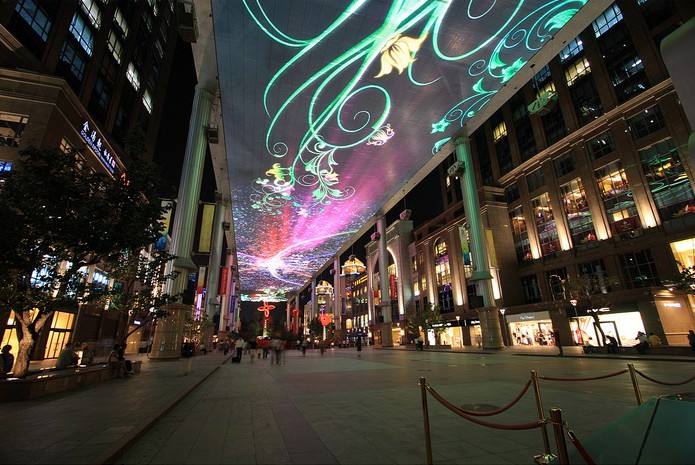 Introduction
Located on the east of Dongdaqiao Road, the Place Beijing is a shopping street surrounded with Jiali Center, Shimao International Apartment and Xincheng International Hotel. As one important project of Beijing, the Place is a combination of restaurants, entertainment and arts.
Opened in 2006, this place became the most popular place for shopping, entertainment, fashion as well as arts. It also called "The Place Where the Dreams Begin" by some artists.
Highlight - The Sky Screen
The sky screen is 250 meters long and 30 meters wide, which are the third biggest sky-screen in the world. However, the screen applied the highest sky-screen technology which is advance than any other sky-screen in the whole world.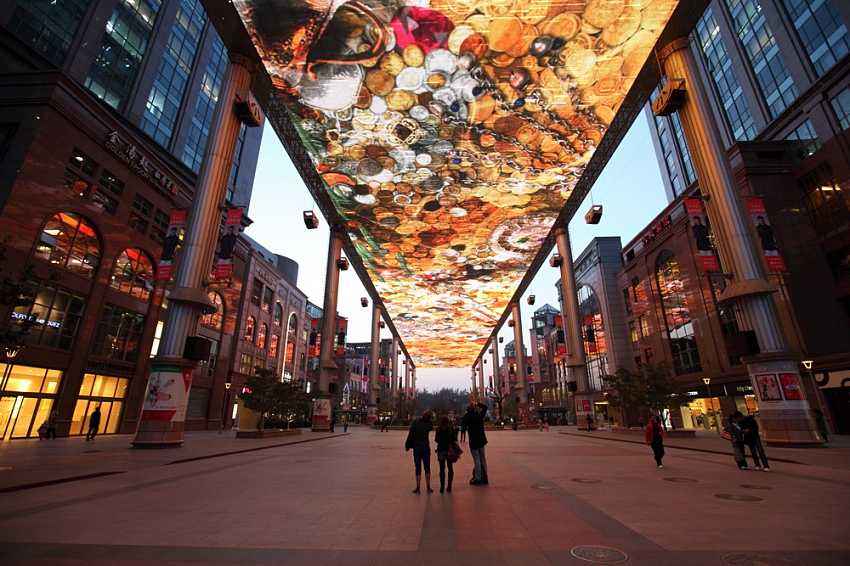 Shopping Paradise
This landmark shopping mall houses Spanish fashion chain Zara and Canadian shoe retailer Aldo's flagship store. Other outlets include Potato and Co., Folli Follie, French Connection, i.t, Miss Sixty, Adidas, MAC cosmetics, Promod, Patricia, Chaterhouse Bookstore and Rolex.
Information
Opening Time:
Opening hours of the sky-screen: The opening time is usually after dark. Summer: Starts at about 19:30, showing every 30 minutes to 23:00 Winter: Starts at 17:00, showing every 30 minutes to 22:00
Time for visiting: 2-3 hours