Tianning Temple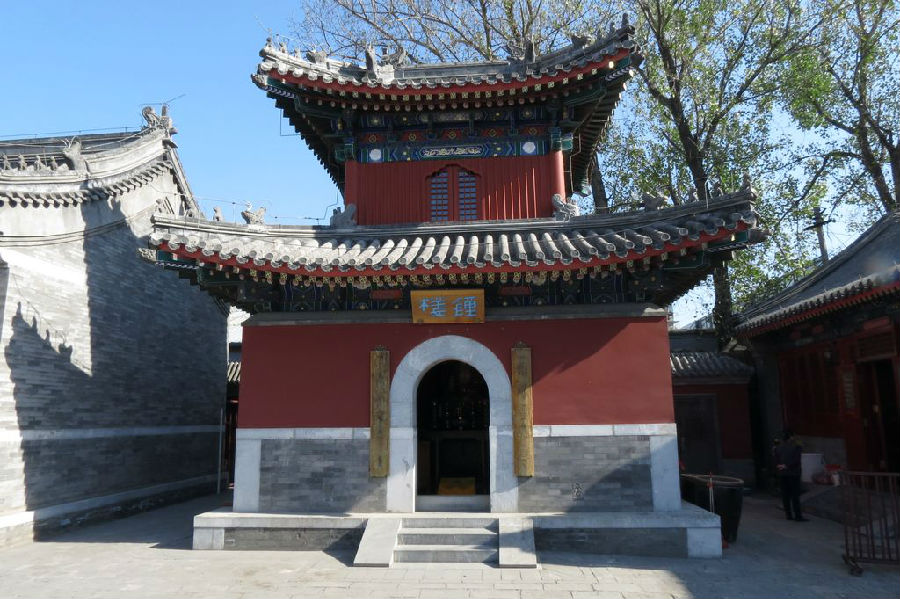 Introduction
The Tianning Templeis a Buddhist temple complex located in Xicheng District of Beijing, in northern China.The temple contains the 12th-century Pagoda of Tianning Temple. The 8 sided pagoda is of the Liao Dynasty, built from around 1100 to 1119 or 1120 CE, shortly before the Liao Dynasty was conquered by the Jin dynasty.One of the city's best kept secrets, Tianning Temple is 60-meter-tall pagoda was originally made from wood and in 602AD acted as the depository for treasured Buddhist artifacts on instruction by Emperor Wendi of the Sui dynasty. The now stone structure is adorned with relief sculptures of stone warriors and bodhisattvas, slightly dilapidated and worn, giving them a truly aged quality that is both hard to find and refreshing in country where a substantial number of historical sites have been rebuilt in the past 50 years.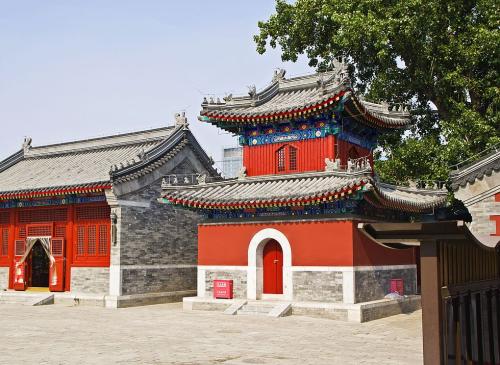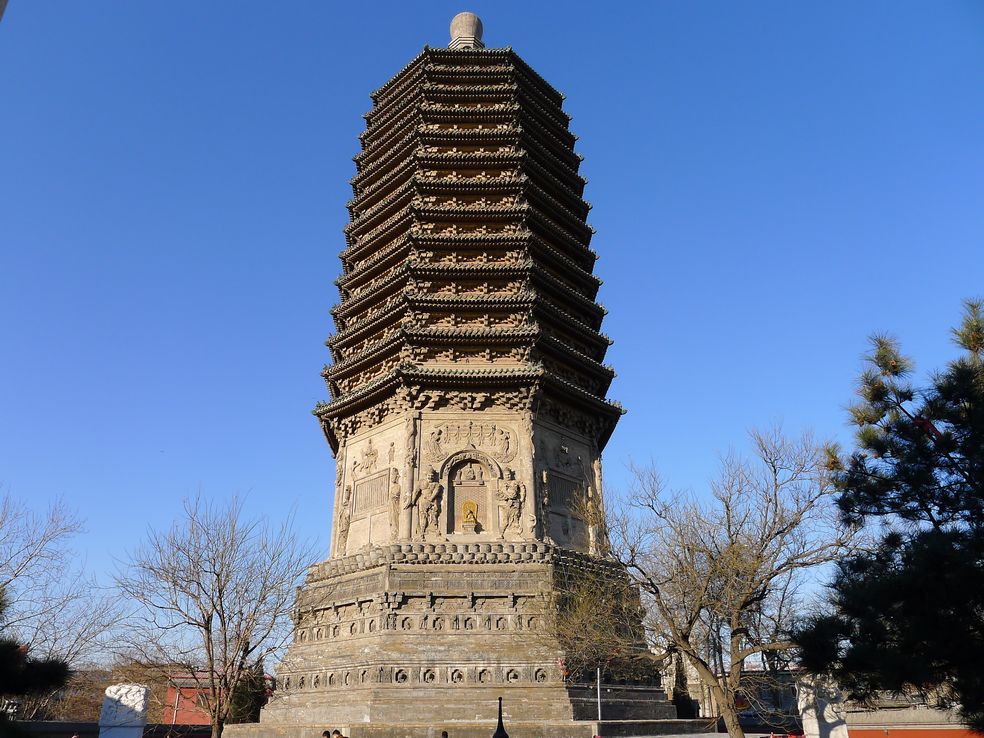 Architecture
This thirteen story,57.8 m tall,octagonal-based Chinese pagoda is made of brick and stone, yet imitates the design of wooden-constructed pagodas from the era by featuring ornamental dougong (bracket supports).It rests on a large square platform, with the bottom portion of the pagoda taking on the shape of a sumeru pedestal.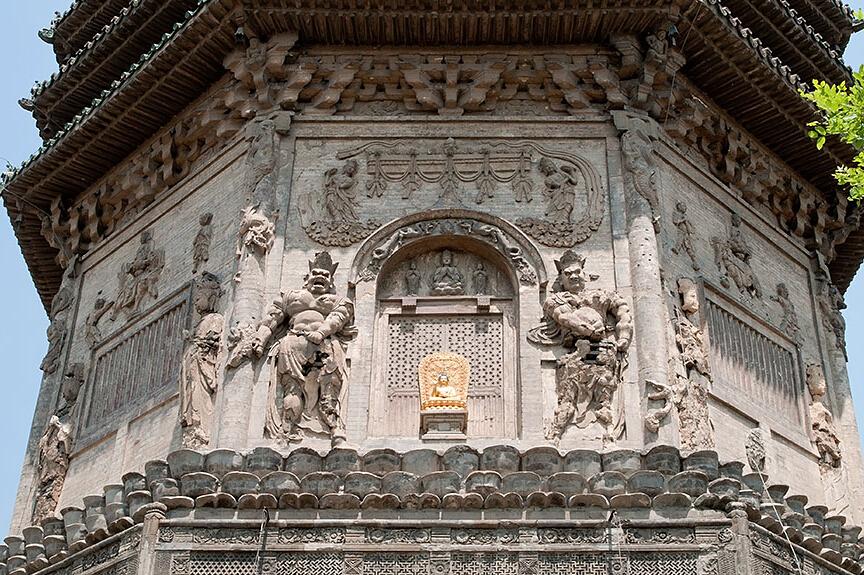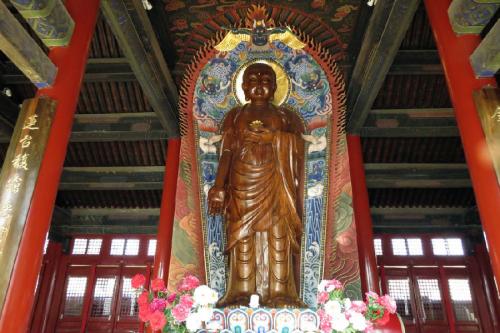 The pagoda features a veranda with banisters, yet is entirely solid with no hollow inside or staircase as some pagodas feature. Other ornamental designs include arched doorways and heavenly Buddhist guardians.Its design inspired that of later pagodas, such as the similar Ming Dynasty era Pagoda of Cishou Temple of Beijing built in 1576.
Information
Admission: Free

Location: Niujie, Tianningsi Front Street, Xicheng District

Opening Hours: 08:00-17:00(daily)