Best Restaurant for Crab Pot in Beijing
Post Date: 2018/10/25 11:45
Share to: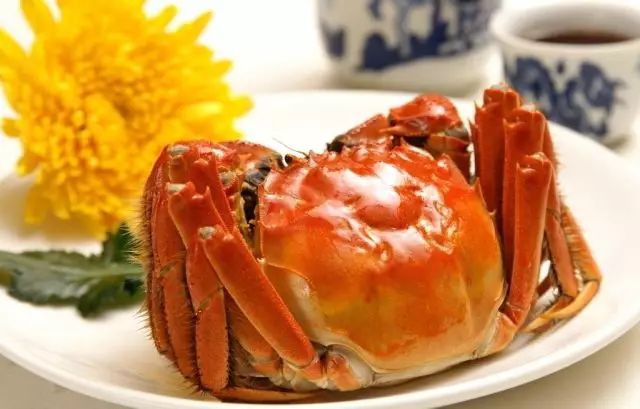 Run Amuck Crab Clay Pot
The restaurant name indicates a hint of bossy impression. Specialty: Manheng Crab Pot. Each of the six crabs in the dish is as big as a palm. Although not the best season for crabs, each crab has thick and golden crab roe. Stewing the pot for a proper period of time, crab meat is more seasoned. By this way, even the crab shell is flavored.

As to side dishes, besides the regular ones, you can add what you like in the pot. For example, fish tofu and lettuce stem. Green, crispy and tender, celtuce has a kind of natural sweetness and flavor. Once being stewed in Manheng Crab Spot, its texture is transformed. Each time, after over-eating crab, one might naturally feel a little bit guilty for the failure to keep a healthy diet. Besides rice, Shredded Hand-grasping Pancake is also served. Rather than a whole and complete pancake, it is cut into pieces. With crispy crust and leek flavor, it attracts one to be ambitious to devour a whole pancake. Its online-celebrity drink, "Descendants of the Sun" offers fantastic coolness and refreshing by its light blue smoothies and cream. Wait until it melts slightly, then you drink with a straw. What coolness and iciness to meet your expectation and deserve such a name.

Address: Floor 4, CapitaMall, New Hualian, No. 12, Cuiwei Road ???12??????????MALL????4?

Thank You Crab Pot
This is the best choice for anyone who dislike to line up for a table. In this restaurant, Crab Pot is definitely the No.1 dish. After cooking, with their bulging shapes, the crabs are in bright color and look delicious. Cut a crab in half, you will have thick meat that is seasoned nicely. Even meat in crab pincers is flavored. The cooking is so great. The general flavor is not too salty. New Year cake (made of glutinous rice flour), Tofu and potato are still standard side dishes to be cooked in the pot for soaking the sauce. By this way, the greasiness is well balanced.

Crab Pot with Shrimps in this restaurant is another specialty, in which shrimps as delicious as those in Bright Shrimp Pot and crabs as big as those in Crab Paste Pot with Mixed Vegetables and Meat are cooked together. This dish can satisfy any one who craves for eating crabs and shrimps from one pot.

Three kinds of spicy flavor, slightly spicy, medium spicy and hot and spicy are offered. As for those who are incapable of challenging spicy food, medium spicy is a nice choice Bullfrog Pot and Chicken Claw Pot are also quite popular.

Address: Floor 5,Wanda Plaza, Intersection of Fengke Road with Wuquan Road ???????????????????5?