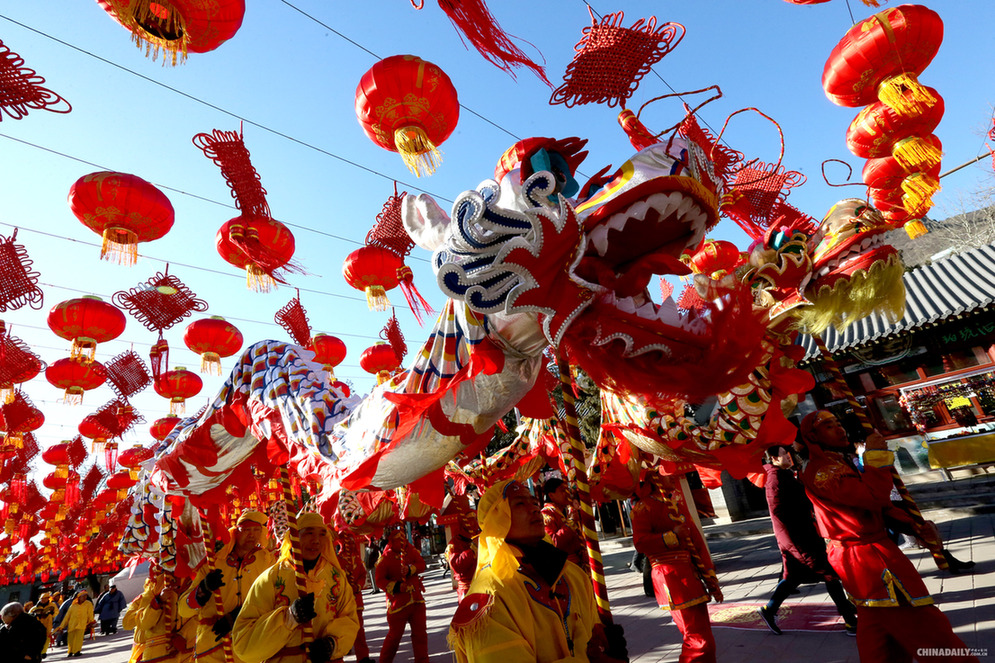 Overview:
Beijing really is a city that never sleeps, and whilst there are always plenty of things to do whatever the time of year, many seasonal festivals provide true monthly highlights and are really not to be missed. Particularly popular are the celebrations during the Chinese New Year, which take place all over China and are especially notable here. Other events that stand out each year in Beijing include the Lantern Festival in March and the Oingming Festival every April, the latter of which heralds the arrival of spring whilst also being something of a time of remembrance.
Red Maple Festival at Fragrant Hill
Time: October
Place: Fragrant Hill (Xiangshan Park)
Red maple Festival, a grand festival that attracts hundreds of thousands of excited visitors every year, is held at Fragrant Hill. Between the middle of October and early November is the best time to enjoy the beauty of the red and yellow autumn leaves and the beautiful Fragrant Hill scenery.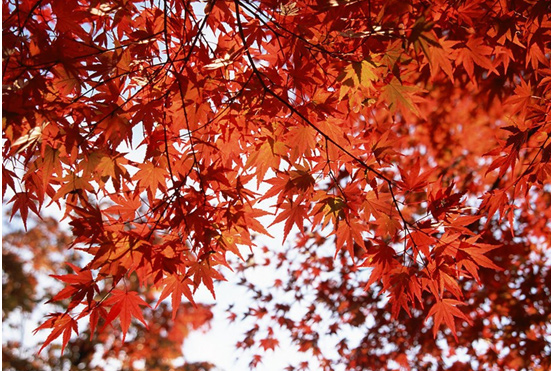 Best places for maple leaf viewing
(1). Jingcui Lake: Through the east gate, enter Fragrant Hill Park and walk south. From there you will reach Jingcui Lake in only five minutes. The lake is the perfect, and closest place to view the red leaves. As the lake is nearest to the gate, tourists save time and energy by going there. Mountains and water surround the lake, and the red autumn leaves stay around the longest there.

(2). Fragrant Hill Temple: In the prime of the Tang Dynasty, Fragrant Hill Temple was first constructed and is the birthplace of Fragrant Hill culture. In the late Qing Dynasty, the temple burned down and what remained was nothing but relics. However, tall old trees, stones decorated with exquisite fresco, and stone tablets carved with elegant calligraphy still tell us the history and retain the essence of the original Fragrant Hill Temple.Fragrant Hill Temple is rich in history and culture. Tourists can learn about its history while enjoying the natural beauty that surrounds, and seeing the red autumn leaves.

Beijing International Music Festival
Time: October
Since its inception in year 2004, Beijing International Music Festival & Academy (BIMFA) has become one of the most important and integral part of classical music in The People's Republic of China. For two weeks each August, artists and participants from around the world gather in the historic capital of Beijing to celebrate and share their gift of music. It was in the month of August, 2016 when we opened our doors and our hearts to welcome BIMFA students and artists in Beijing and to commence the two intensive weeks of musical and cultural interchange and communion. It is easy to say that for two complete weeks, all of us were profoundly engrossed and immersed in music, while living the culture surrounding us. We are proud and overjoyed for the glorious and successful 11th festival season.
BIMFA's growth as a music festival in the past 11 years has been tremendous and our student body has more than doubled since its founding in 2004.

Beijing Spring Festival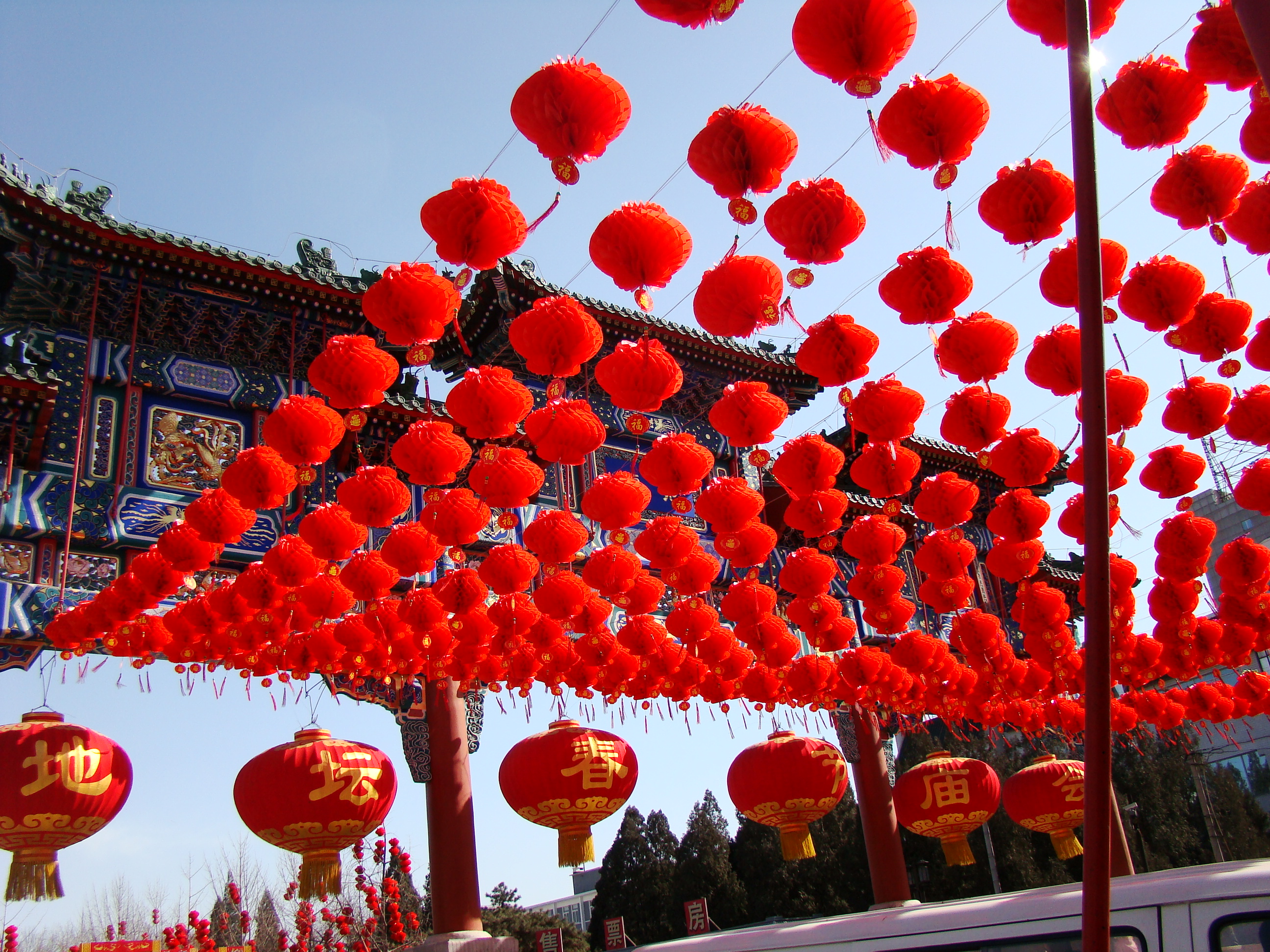 Beijing is the place where the atmosphere of Spring Festival is the most intense. Streets and lanes here would be filled with festive atmosphere for two successive months from the twelfth month of the lunar year to the first month of the next. Many long-standing traditions have been carried on by its citizens. They would celebrate the lunar New Year's Eve, visit relatives and friends, and make courtesy call to elders. At night, people would set off firecrackers and all family members would get together to have New Year's Eve dinner. They used to have dinner at home in the past. Nowadays, many families choose to eat out.
From the first day of the first lunar month, people would pay a New Year's call to each other for several days; every family would prepare various special foodstuffs for Spring Festival for relatives and friends. The first to the fifth day of the first lunar month is traditionally called "Breaking Five Days", during which people are accustomed to eating dumplings, or "Boiled Cake" as called in Northern China. Nowadays, some families eat dumplings for a couple days, others have it once every two days; there are no families that do not eat dumpings in these five days.

The Bird's Nest Ice and Snow Festival
Time: Jan. 1 to Feb. 28
Place: Bird's Nest
The Bird's Nest Ice and Snow Festival is a Disney princess theme festival, using the US$423 million Beijing Olympic venue — the Bird's Nest. For this festival the National Stadium has worked together with the Disney company and made a dream world of "Disney Princesses". The charming 2,000 square meters incorporates the most up-to-date technology and effects.
The dream world presents seven Disney princesses with carefully orchestrated exhibition areas: Mermaid Submarine Dream Concert, Midnight Party of Cinderella, Floating Projection of Beauty and the Beast, Snow White Interactive Area, Tangled Castle, Lamp of Aladdin Interactive Area, and Sleeping Beauty Photos Area. Activities in the main festival area include a cartoon snow castle, ice dancing performances, ice skating, ice bumper cars, a snow ball fight contest, a snow maze, snow games, and snow mine warfare.
Beijing International Long-Distance Running Festival
Time: Apr.17
Place: Beijing City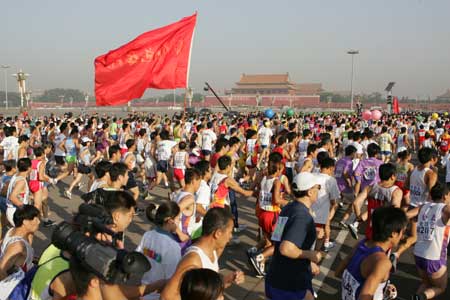 The Beijing International Long-Distance Running Festival is one of the grandest sporting events in China. The Festival is part of the continuing desire to create a healthy China and world. Each year in April, more-and-more people from around the world participate in the festival. This race has a 57-year history. The International Long-Distance Running Festival is the combining of the Beijing Spring Run, first held in 1956, and the Beijing International Run. In previous years, there have been around 12,000 entrants; in 2014, the maximum number of runners is set at 18,000.
Sponsored by international companies Amway and Nutrilite, the Beijing International Running Festival brings the world to China each year. The course, which takes runners through some of Beijing's historic areas, starts in Tian'anmen Square and ends at Xianlong Stadium. There are two courses, one of 10 kilometers and another of 5 kilometers. Eight watering stations, set along the courses as a safety measure, should prevent dehydration and heat exhaustion.

Beijing Film Festival
Time: April 16-23
It has taken a few ungainly attempts, but the Beijing International Film Festival, which opens Thursday evening, is now looking more like the major movie industry event that it aspires to be. Even the former governor of California, Arnold Schwarzenegger, is expected to come for a look. The festival is not just bigger. It is also more comprehensive and well rounded than in previous years. It has an opening night film and reception — standard fare for most festivals but not present in every previous edition of the BJIFF.
The Beijing Film Festival open opportunities for Chinese companies too. Many see the festival as having growing interest and increasing relevance. Online video group Youku Tudou will live-stream the opening and closing ceremonies, while its production subsidiary Heyi Pictures will host three of the Tiantan competition films and use the festival platform to announce new industry deals on April 20.
Changdian Temple Fair
Time: Lunar calendar Jan.1st - 16th
Place: Changdian Temple
It is a tradition for Beijingers to attend temple fairs during the Spring Festival. The Changdian Temple Fair is Beijing's oldest and best known temple fair with distinctive local features. Performances include lion dance, Peking Opera, martial arts, acrobatics, pop music, folk dancing and traditional Chinese handicraft. At the temple fair, you can not only watch wonderful live shows, but also savor local flavors and enjoy shopping around. Participate in this event to make you Beijing tour special.