Harbin Maps
Post Date: 2018/01/15 13:16
Share to:
Map of Harbin City
Located in south of Heilongjiang Province, and lied on the east of the Songnen Plain, Harbin covers a total area of 53,166 square kilometers with a population of 9.4623 million.
Situated at the northern most China, Harbin earns its great reputation mainly for the annual ice sculpture display and the ski resorts due to the weather endowment.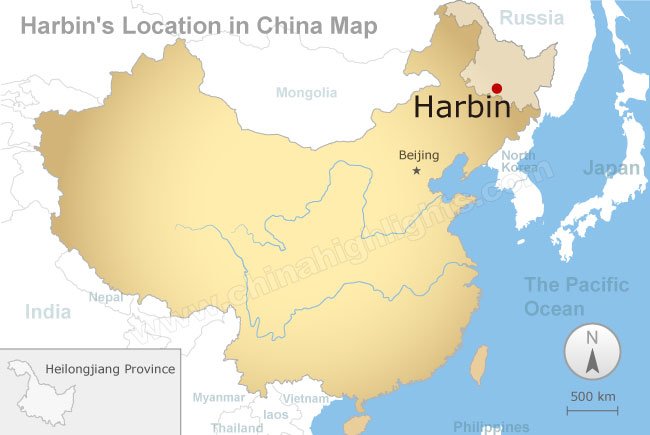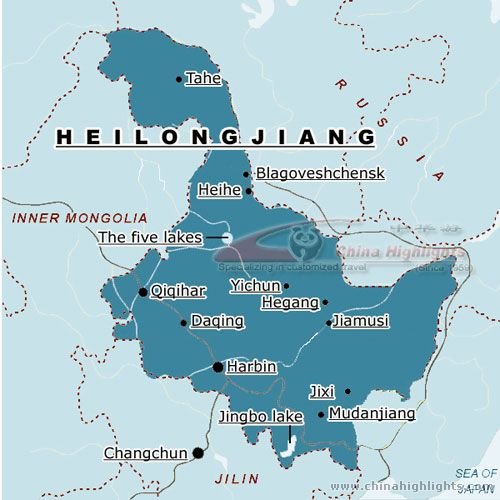 Harbin Travel Maps
Below is a detailed and large tourist map clearly showing the overall layout of Harbin City, which can be an absolute travel guide for the tourist. It not only maps the location of top tourist attractions in and around this area such as the Yabuli Ice Skiing Resort, Windmill Mountain Villa, Jade Spring, Parks, Northeast China Tiger Forest Park, etc, but also marks the main and minor roads, hotels, railway station, bus station, restaurants, shops, and rivers. This detailed and clear Harbin tourist map offers extensive travel information for your tour convenience.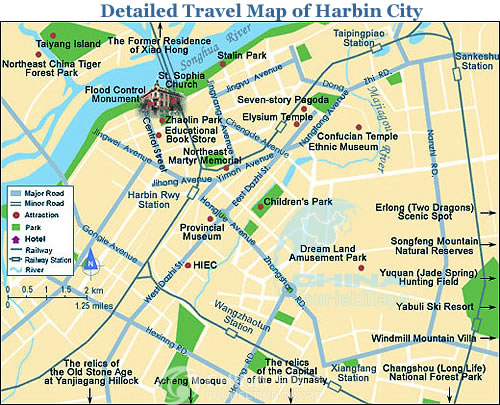 Map of Harbin Ice & Snow Festival
Map of Harbin Ice and Snow Festival shows the main theme parks of the annually Harbin International Ice and Snow Sculpture Festival, such as Ice and Snow World, Sun Island International Snow Sculpture Art Expo, Ice Lantern Fair, and some other tourist attractions in Harbin.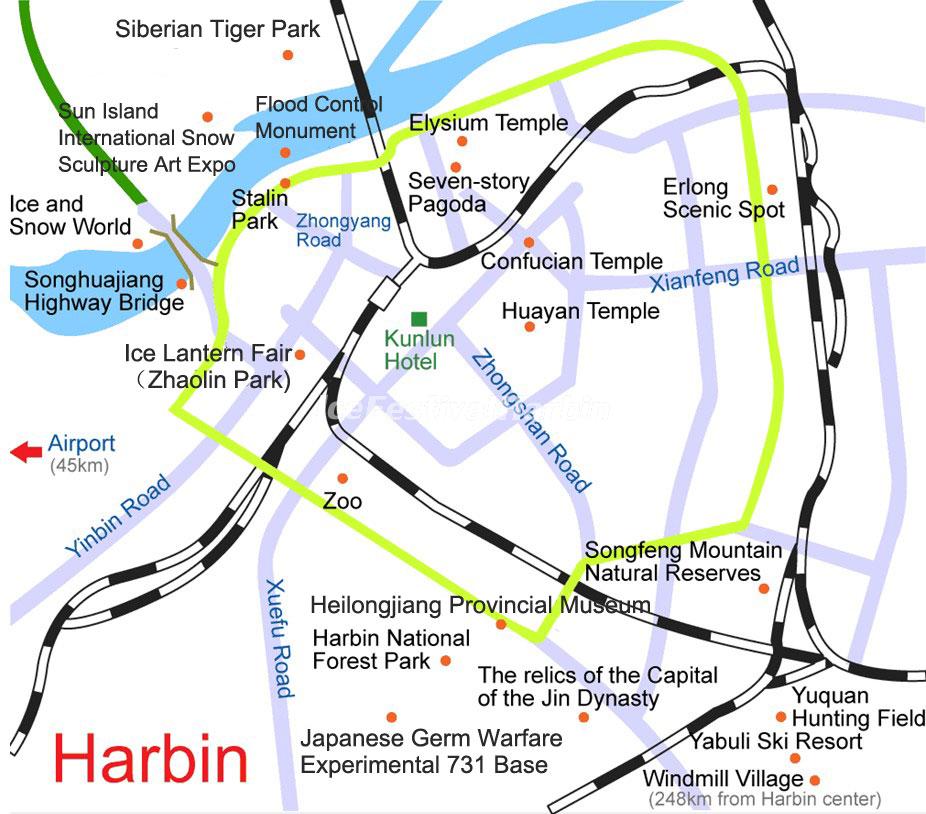 Map of Harbin Subway
Harbin Metro is a metro system under construction since 2008, to serve Harbin, the capital city of Heilongjiang Province. The master plan of the metro icludes 9 lines and 1 loop. The total route length of the network is 340 km. The local government plans to finish the whole project by 2028.