How to Get to Chengde from Beijing
Post Date: 2020/06/18 09:37
Share to:
Chengde is located in the northest of Beijing city, belongs to Hebei Province, the city was built on the banks of the Wuliè River and surrounded by forested hills, it is a small, pleasant city that just happens to have an extraordinary history. It is not far from the capital city of China---Beijing. It is one of the famous historical and Cultural cities in China. The little town Chengde gained its prominence during the Qing Dynasty when the emperors built a palace where they spend their summer months when the heat in Beijing became unbearable.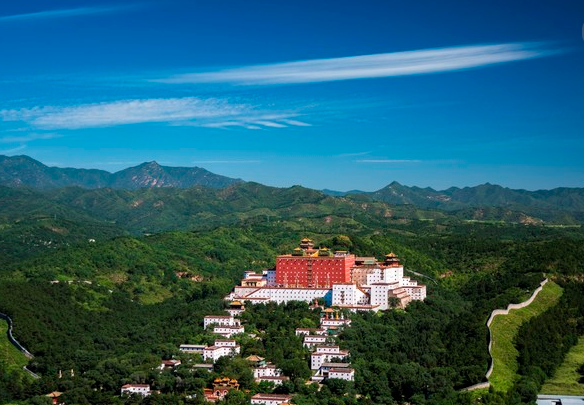 Distance between Beijing & Chengde
The direct distance from Beijing to Chengde is about 180KM, Chengde is located in the northeast of Beijing city. The coordinates of Chengde city in China is 40° 58' 21.0000'' N;117° 56' 9.9960'' E and the coordinates of Beijing is 39° 54' 15.1560'' N; 116° 24' 26.6040'' E. The most conevenient way for traveling from Beijing to Chengde is by car, the driving distance is about 200KM which takes around 2.5 hours.


How to Travel from Beijing to Chengde by Train
Regular trains & overnight trains are available between Beijing & Chengde, the high speed train will be available soon as the tourism industry developing in Chengde. At present, there are 5 trains from Beijing to Chengde, the journey takes 4.5 hours to 9 hours. The trains depart at different stations in Beijing, Beijing Railway Station, Beijing East Railway Station, Changping North Railway Station, and reach at Chengde Railway Station. Tikcet range from CNY21.5 to CNY129.5; You can consider the overnight trains from Beijing to Chengde if you want to explore Chengde in a budget way.

Detailed information for recommended Beijing Chengde Trains as below:
Train number: K7711 (07:56/12:31); Duration: 4h 35m; Price: CNY40.5 (hard seat tickets);
Train number: Y513 (13:00/18:34); Duration: 5h 34m; Price: CNY40.5 (hard seat tickets); CNY86.5 (hard sleeper tickets)
Train number: K7753 (00:26/06:50); Duration: 6h 24m; Price: CNY40.5 (hard seat tickets); CNY86.5 (hard sleeper tickets); CNY129.5(soft sleeper tickets)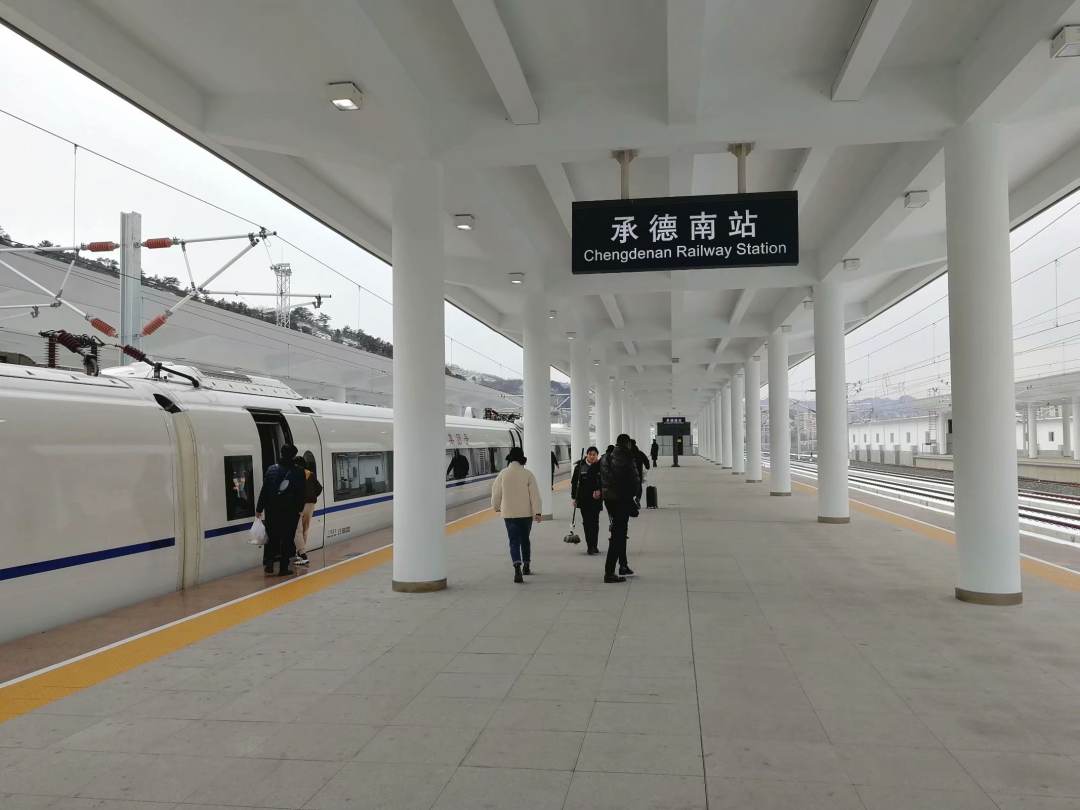 How to Book Beijing Chengde Train Tickets
There are a couple of different ways to book your Beijing to Chengde train tickets, if you are plan to travel to Beijing and Chengde during the holidays, such as Labor Day, National Holiday, Chinese New Year... you'd better book the train tickets in advance.
1) Book train tickets online on your own, you can buy China train tickets online with www.trip.com or www.12306.cn (it's the official webiste for China train tickets but only in Chinese); You can use your credit card to pay on trip.com, the tikcets are available to purchase up to 60 days in advance and at least 35 minutes before the train's departure. For train ticket pickup, go to any railway station or authorized ticket office in Mainland China with your ticket pickup number along with the ID or Passport that you used for booking.

2) Buy train tickets at Beijing train station, the ticket window at Chinese train stations are open 24 hours a day. There is a windows for foreigners or English-speaking staff in Beijing train station. The self-service machines that you see next to train station ticket windows can only be used with Mainland China ID cards. When you tell the staff where you want to go and at what time, you will be shown available trains and departure times on the screen. Choose the best ticket for your trip, hand over your valid ID and payment, and the tickets will be printed for you.

3) Ask for your hotel staff in Beijing or local agent to help you to book the train tickets in advance.


Infomation about Chengde Railway Station
Chengde Railway Station runs the trains to/from Beijing, Tianjin, Shenyang, Shijiazhuang, Jinzhou, Dandong, etc. It is about 12 kilometers away from Chengde South Station, 3 kilometers away from Mountain Resort of Chengde, and 7 kilometers away from Outer Eight Temples. Once you arrive, you can take buses No.2, 5, 7, 15, 24 Circle Line, 25, 28, 29, 29 branch line, 67, airport shuttle bus line 1 to the different part of Chengde.



How to Travel from Beijing to Chengde by Long-Distance Bus
If you want to make your own way to visit Chengde city, taking bus is one of the great way to travel from Beijing to Chengde. There are many buses available between Beijing & Chengde daily, it takes around 4 hours for one way. There are several bus termials in Beijing have the direct buses, such as Liuliqiao Bus Terminal, Xizhimen Bus Terminal. The buses depart every 30 minutes from 05:20 to 18:20 every day. You will reach at Chengde Long-distance Bus Terminal. It costs around CNY80 per ticket.


1) Liuliqiao Bus Terminal
It is located at Xi San Huan Zhong Lu of Beijing. It runs the buses to Inner Mongolian (Baotou, Hohhot), Liaoning Province (Dalian, Anshan, Jinzhou), Henan Province (Linzhou, Zhengzhou, Luoyang), Hebei Province (Shijiazhuang, Baoding, Handan, Qinhuangdao, Zhangjiakou), Shanxi Province (Datong), Anhui Province (Hefei), Fujian Province (Xiamen, Fuzhou), etc. You can take taxi or public city bus to get there, such as No 340, 941, 982, 300, 324, 349. 368. 483, 631, 687, 691, 698, 699, 836, 927, 937, 944, 968, 977, 993.

2) Xizhimen Bus Terminal
It is located in the No.2 Beixiaguan, Xizhimen, Xicheng District. Here operates the buses to Baochang, Chengde, Binzhou,Fengning, Pinggu,Jinan and more. You can take taxi from your hotel or the public city buses No. 67,323,368,483,631,977 etc which close to you.



How to Travel from Beijing to Chengde by Air
As Chengde is so close to Beijing, about 180 kilometers (112 miles) from Beijing Capital International Airport, there is only a small-scale airport in the south of the city. Only non-scheduled chartered flights operate between these two cities from time to time.



How to Travel from Beijing to Chengde by Private Transfer
The most convenient and most expensive way to get to Chengde from Beijing is private transfer. If it suitable for family trip with small children or seniors. You do not need to worry about missing the public transportation, but more comfortable and flexible. Besides, it is possible to have stop to visit Jinshanling Great Wall enroute. It requests to early book with travel agency or car rental company in advance.