Qingdao Dining
Post Date: 2018/01/18 16:19
Share to:
Overview: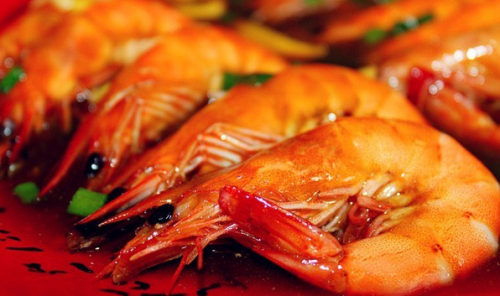 Qingdao also is a city famous for it's food, one of the paradise for the foodies who prefer seafood in China. Because the location of the city, here is rich in sea-cucumber, scallops, abalone, conch, crab, mackerel, yellow croaker, slipper lobster, large prawn, snapper, etc..
Spring and autumn are seasons to eat seafood. Numerous food streets such as Zhongyuan food street in Yunxiao Road, Beer Street and Damaidao Road are gathering places for delicious food.

Some Recommended Local Cuisine
Fried Clam with hot pepper
Fired clam with hot pepper is one of local flavors in Qingdao, especially popular in summer. The fresh clam is tender and juicy with long aftertaste. Firstly, fried bruised ginger, chopped green onion and hot pepper, then fry the clam until the shell open.

Fried shrimp and Chinese cabbage
Fried shrimp and Chinese cabbage is common homely dish in Qingdao. The shrimp features with fresh meat and sweet taste, while the cabbage is delicious as to absorbing the fresh juicy of shrimp.

Dumpling stuffed with mackerel
For mackerel, the local people of Qingdao have a special feeling. There is a custom that when mackerel come into season, son-in-law will present fresh mackerel to his father-in-law. Dumplings made of mackerel taste delicious and unique.

Baked Sleeve-fish
Sleeve-fish is a kind of seafood of high quality with the characteristic of high protein, low fat, low calories and all kinds of microelement. Sleeve-fish is strung and baked on BBQ toolset. It is sprinkled with sauce, chilly powder, cumin and so on.

Fried Oyster
Fried oyster is a delicacy in Qingdao. The best time to eat fried oyster is July or August when oyster is the fattest. It is fried after wrapping with paste, soft and crispy, not greasy.

Some Food Street in Qingdao City
Axe Firewood Court(???)
Axe Firewood Court is a well-known place to Qingdao local, because it is the representative of local culture. It is sited on Zhongshan Road, close to Qingdao Railway Station. Although Axe firewood court is not large, it has all the vital organs. Stalls crowd on both sides of the narrow street, where you can find all kinds of seafood such as baked fish ball, Beijing Quick-fried tripe, crab, scallop, and so on.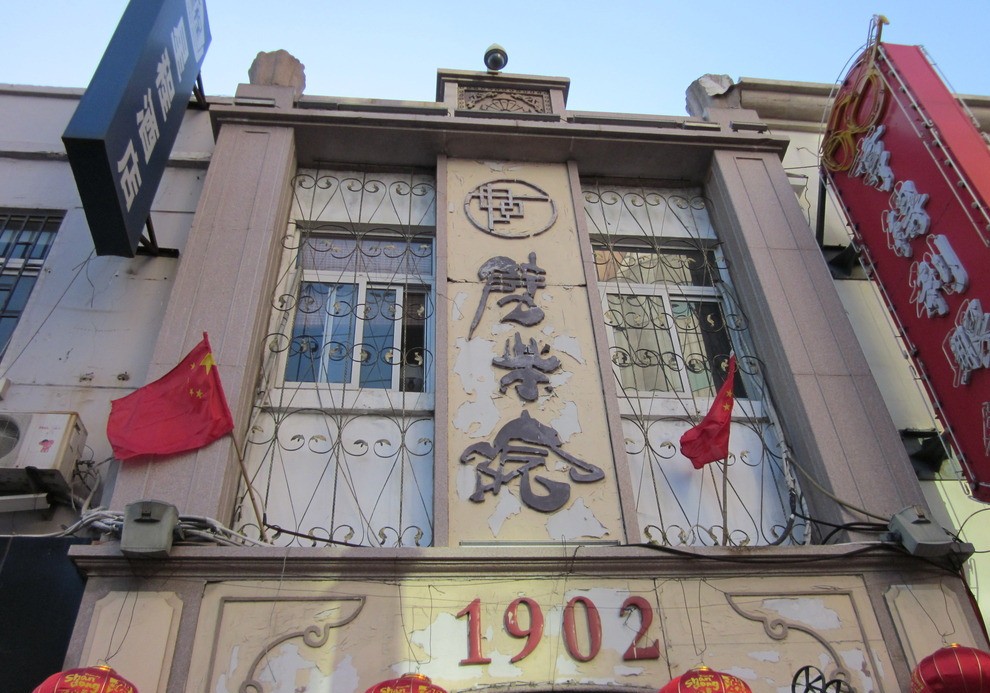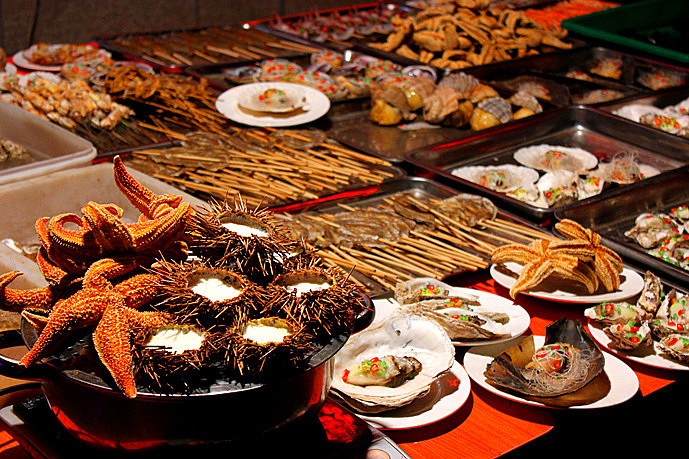 Beer Street(?????)
The 1000-meter long street disperses more than 50 restaurants engaging in authentic Qingdao beer and various snacks of seafood.