Theme parks ready for post-pandemic revival
Post Date: 2020/06/29 15:01
Share to:
Chinese theme park developer and operator OCT Group has launched its annual cultural and tourism festival to promote recovery of the industry, which was hit hard by the novel coronavirus outbreak.

More than 400 activities in 60 cities across the country will be held during the four-month period from June to October, the Shenzhen-based company said.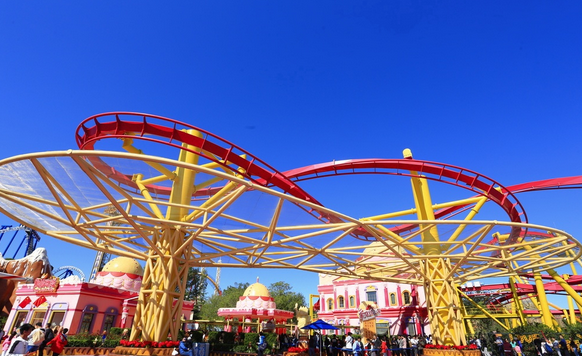 The festival is one of the largest-scale and longest-lasting events of its kind in the country.

Happy Valley, a theme park brand under OCT Group, said it will launch a variety of activities to meet the demand for cultural and tourism entertainment in the post-pandemic era.

The theme park held a gala in eight Chinese cities — Shenzhen, Beijing, Chengdu, Shanghai, Wuhan, Tianjin, Chongqing and Nanjing on Thursday, marking the official opening of the festival.

The coronavirus outbreak has dealt a heavy blow to the Chinese cultural and tourism industry, as millions of people were confined at home for months. Now the industry is showing signs of recovery as the pandemic wanes.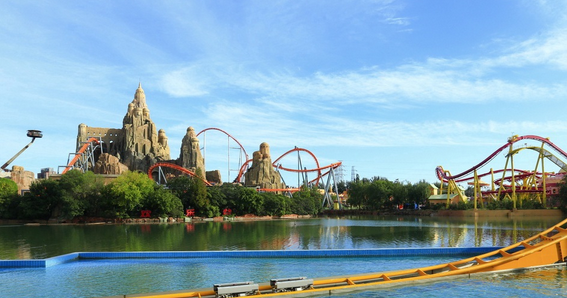 According to statistics published by the China Tourism Academy and big data center of the Ministry of Culture and Tourism, the country generated 4.47 billion yuan ($632 million) in tourism revenue on the first day of the three-day Dragon Boat Festival holiday and the number of visitors hit 17.3 million, representing a 29.7 percent and 48.4 percent recovery, respectively, from last year's level.