Top Things to Do in Inner Mongolia
Post Date: 2020/06/18 21:52
Share to:
Are you planning a China trip to visit the vast Inner Mongolia Autonomous Region? Inner Mongolia is one of the popular tourist destinations in the northern part of China. When it comes to cities in Inner Mongolia, perhaps this article says it best, describing the regions largest cities Hohhot – which by the way is the capital of the Province – and Baotou as having that 'on-the-brink-of-something-big' feel. That is to say they are not particularly beautiful cities but they have a certain excitement and charm, and business is booming!

Belows are the most popular things to do in Inner Mongolia:

1) Visit Dazhao temple & Five Pagoda Temple in Hohhot. Dazhao Temple, a colourful temple is Hohhot's oldest temple built in the 16th century. It contains a 2.5m silver Sakyamuni Buddha statue and is worth the visit for those interested in sampling one of China's more impressive temples.
Five Pagoda Temple is renowned in China for being the only Indian style Chinese temple. It holds an amazing 1,500 frescoes of Buddha and is covered in Mongolian and Tibetan script.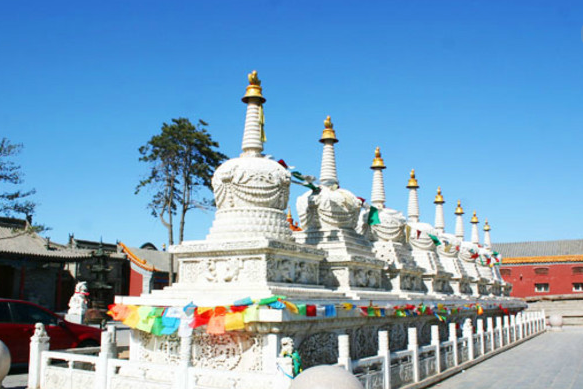 2) Learn the culture & history at Inner Mongolia Museum, you will fully surprised to find yourself enjoying the eclectic collection of dinosaur fossils, ancient nomadic artifacts, exhibits showcasing local fauna and flora and even a section dedicated to Chinese space exploration!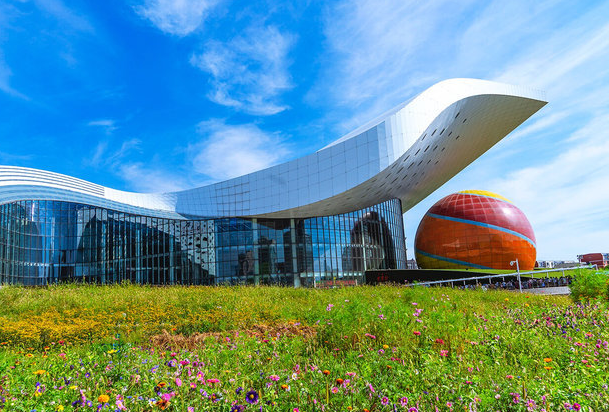 3) Walk around in the Old Town: Hohhot is a great place to simply wander around. A portion of Tongdao Road, also referred to as 'Islam style street', boasts beautiful Muslim architecture and some really tasty Halal restaurants.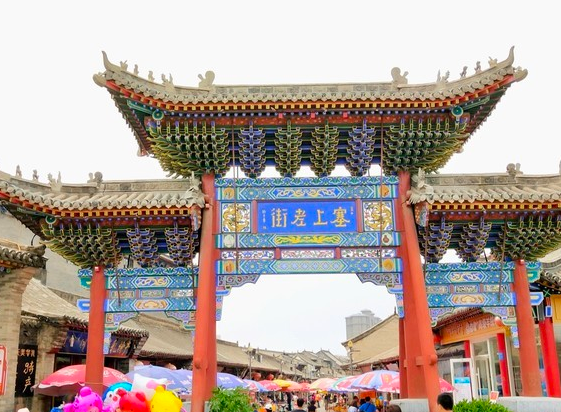 4) Sightseeing on the beautiful grasslands in Inner Mongolia, Xilamuren grasslands is the most famous grassland, the closest one to Hohhot (90 Km) and the first grasslands to be developed as a tourist attraction, these tend to be overcrowded and packed with tourist buses in peak seasons. More worryingly, over-grazing and tourism in recent years have affected the grass leaving it sparse and browning in certain areas. Although these grasslands are host to a number of activities such as horseriding.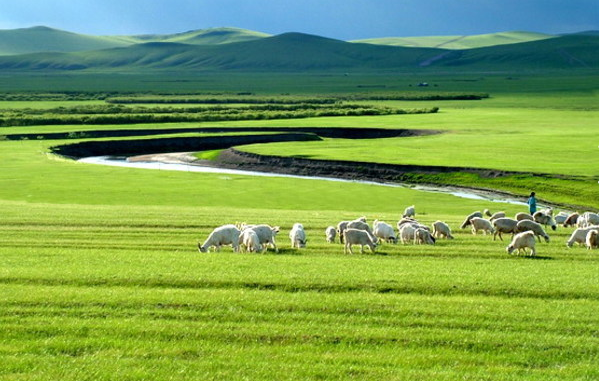 5) Explore the Desert in Inner Mongolia, the Resonant Sand Gorge, known in Chinese as Xiang Sha Wan is an area of the Kubuqi Desert about one hour's drive from Baotou. It gets its name from the reported 'singing sands' that can be heard there, making a noise some describe as similar to that of an airplane. However, travelers remain divided on whether such a noise can actually be heard there.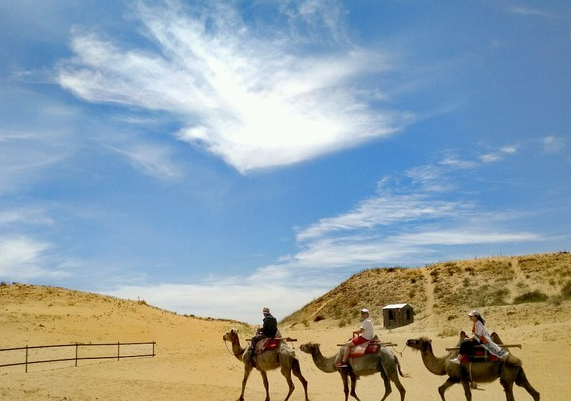 6) If you have more time here, you can pay a visit to Baotou city. If you are interested in the Mongolian culture & history, why not pay a visit to the Genghis Kahn Mausoleum: The world famous Mongolian hero's mausoleum is close to the city of Ordos, 115 km from Baotou. History buffs love the mausoleum whilst others argue it is not worth the long trip. The mausoleum can be reached by bus from Baotou.

You can also find the Tibetan Buddhist Monatsery in Inner Mongolia, Wudangzhao Monastery is one of the most impressive Tibetan Buddhist lamaseries outside of Tibet, this destination is fairly off the beaten track. Monks are very friendly but not many of them speak English. The monastery is approximately 70 km Northeast of Baotou.