Qingdao Beer International Festival
Post Date: 2018/01/18 17:00
Share to:
Qingdao Beer International Festival
When is the Qingdao Beer Festival?
The festival has evolved from an annual two week international event into a 3 to 4 week Asian Oktoberfest. Traditionally, festivities started the second Saturday in August at the Laoshan District Venue. However, with the new addition and growing popularity of the West Venue, the festival has recently opened earlier with an opening ceremony and show at Golden Sands Beach— Wanren Square,means Thousand People Square, located in Huangdao District.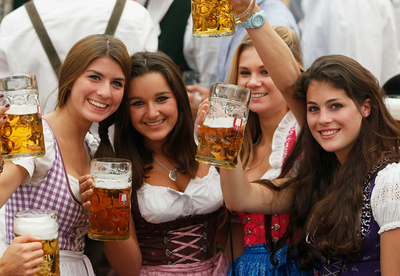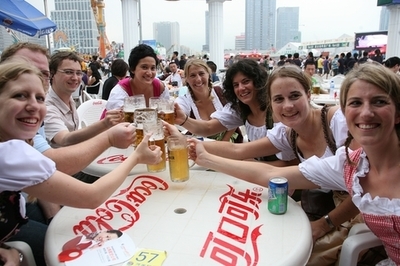 What is the Qingdao Beer Festival?
A festival in honor of the nectar of the gods, beer — how great is that? Every summer, usually starting the first or second weekend of August, Qingdao (??) hosts the largest beer festival in Asia with international breweries from all over the globe flocking to the sandy shores of China's Sailing City in Shangdong Province. If you are a serious drinker or a casual weekend enthusiast, you'll see the best of China's beer drinking culture at this event.
Picture huge tables filled with beer-swilling, elated Chinese and beautiful women performing on stage as the sound of Gan Bei ?? ! (bottoms up) rings out across the numerous beer tents. With music of all kinds featured at the numerous stage venues and beers from around the globe: Beck's from Germany, Kirin & Asahi from Japan, Carlsberg from Denmark, Corona from Mexico, Heineken from Holland, Tiger from Singapore, Budweiser from the states, and of course China's Tsingtao Beer, just to name a few.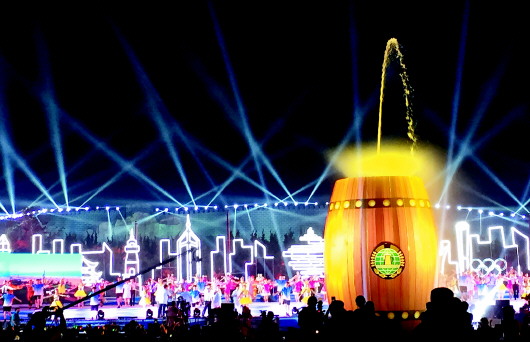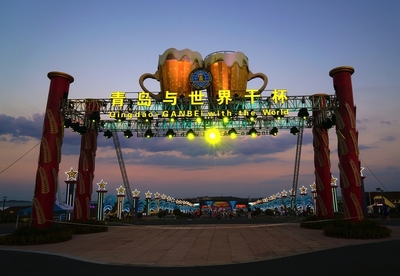 The annual event, which started back in 1991 as the 100th birthday celebration of Qingdao City, originally lasted for two weeks and began with a grand opening concert and ceremony, followed by beer tasting, evening entertainment, drinking competitions, carnival events, and concluded with a themed final ceremony. This event has matured over the years into Asia's largest annual beer festival (Asian Oktoberfest) with themed mascots that follow the animals of the Chinese Zodiac.
Beer Festival Admission Cost & Lodging
Huangdao District Golden Beach Tickets:
10 RMB (10:00 – 15:00)
20 RMB (15:00 – 22:00)

Laoshan District Century Square Tickets:
10 RMB (08:30 – 15:00)
20 RMB (15:00 – 22:30)