Top Attractions in Qingdao
Post Date: 2018/02/10 12:57
Share to:
Qingdao is the largest city in Shangdong Province as well as a major seaport,naval base and industrial centre. It is one of the most attractive Chinese coastal cities. With delicate natural scenery and special landscape formed through its particular history, Qingdao has become a famous tourist resort in early twentieth century. Qingdao is a city full of exotic atmosphere. It's the result of the colonization history under Germany in 1890s. Qingdao attracts many tourists due to its seaside setting and temperate weather. Parks, beaches, sculptures and unique German and modern architecture line the shore. Qingdao, with an annual average temperature of 12.2°C, is also a well-known holiday resort in China.
Top Attractions in Qingdao
Qingdao No.1 Bathing Beach
Mt. Laoshan
Zhan Bridge
Qingdao International Beer Town
Badaguan Scenic Area
Historical Culture and Euro-Asian Culture Area
Zhanshan Temple
Qingdao Protestant Church
Qingdao No.1 Bathing Beach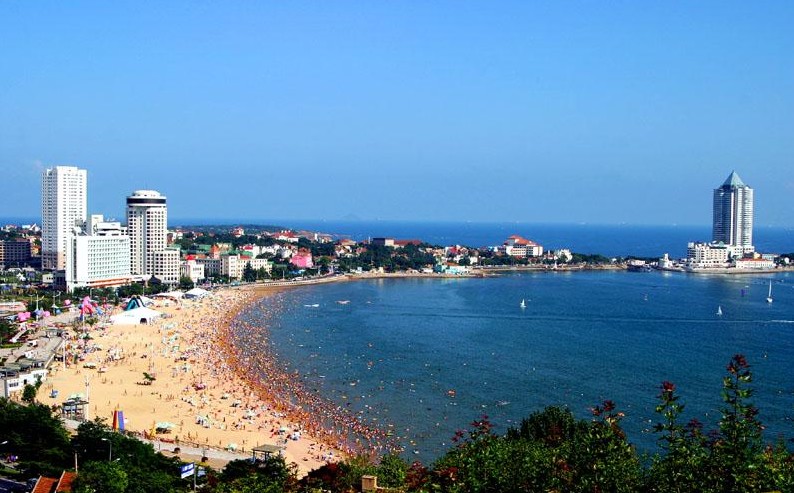 With a length of 580 meters and a width of 40 meters, the No.1 Bathing Bach is located around Huiquan Bend of Qingdao. It is surrounded by mountains on three sides. this beach is noted for its clear water, mild waves and soft sand. The beautiful scenery with its European ambience can compete with Hawaii, Bali or Samet Island in Thailand. Colorful chalets built in various shapes lead visitors into a fairytale world. July, August and September is the best time to visit. The neighboring spots include Huiquan Square, the Naval Museum and Lu Xun Park.
Ticket Price: Free
Opening Time: the whole day
How to get there: Bus No. 6, 15, 26, 214, 223, 304, 311, 312, 316

Mt. Laoshan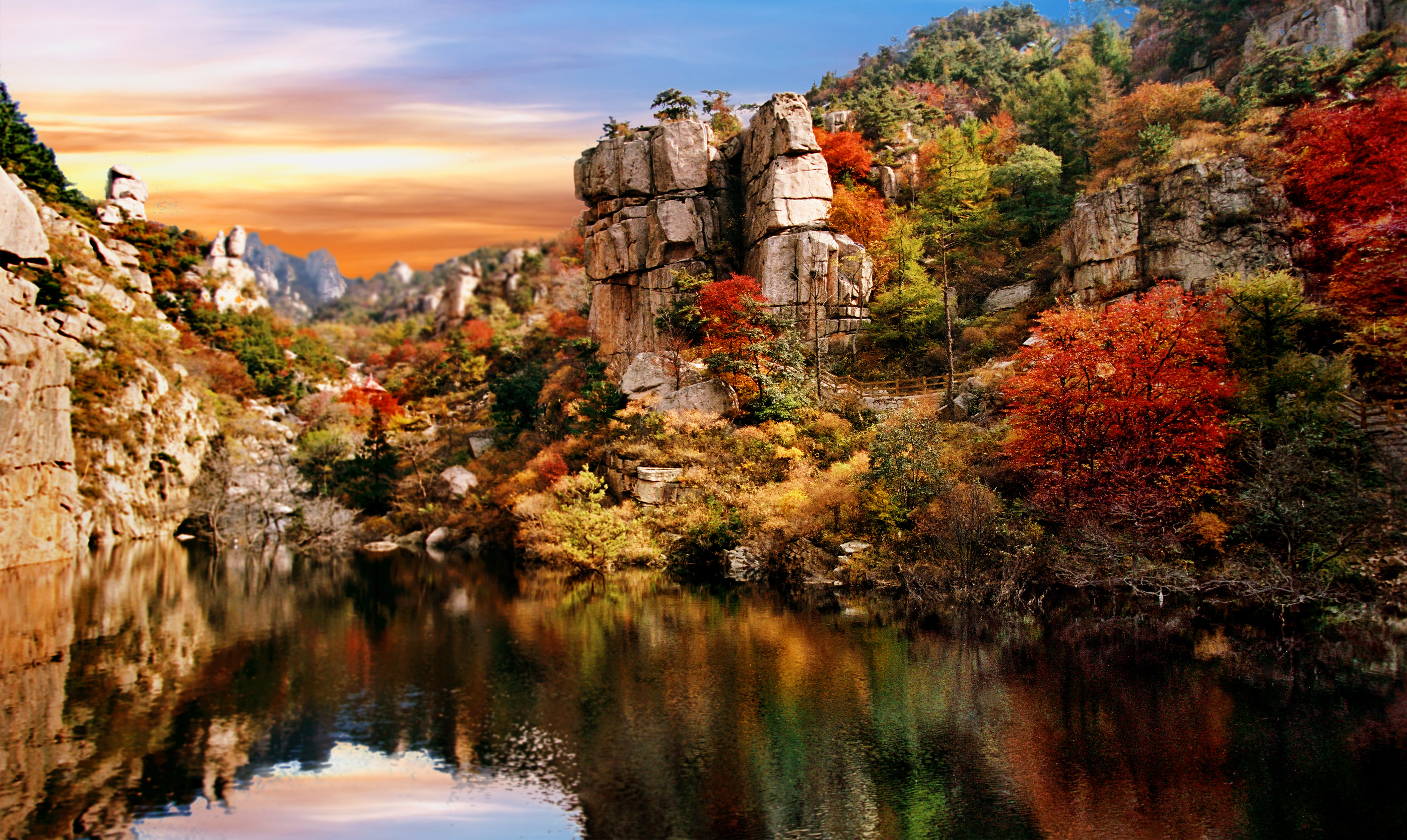 With its highest peak rising 1,133 meters above sea level, Mt. Laoshan is situated on the southeastern Shangdong peninsula. Facing the Yellow Sea, it is one of China's major scenic resorts and has long held the reputation as the No. 1 Famous Mountain on the Sea.
The entire mountain covers 446 square kilometers and has 218 places of interest, big and small.
It is a famous Taoist mountain boasting both mountainous and coastal scenery.
Mt. Laoshan is also known for its oddly shaped rocks, ancient trees, and crystal-clear springs.
Ticket Price: CNY 70
Opening Time: 07:30-16:30
How to get there: Buses No. 304, 104, 802 or 113 to Mt. Laoshan

Zhan Bridge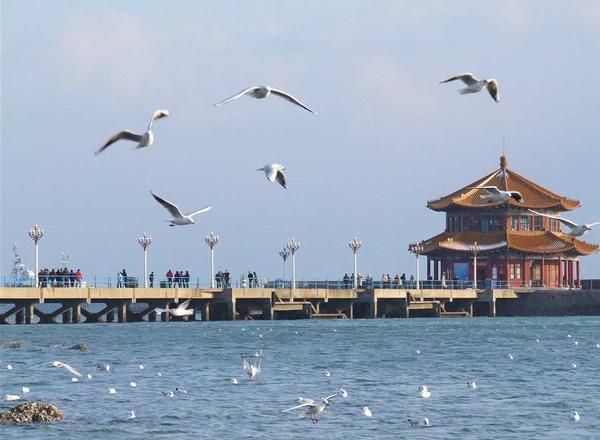 Originally built in 1891 as a naval pier, Zhan Bridge is 440-meter (1444-foot) long and 10-meter (33-foot) wide with giant granite supports. Lotus-shaped lamps provide illumination and decoration. At the south end of the bridge is a Chinese style octagon pavilion standing in contrast to European buildings in the background.
Ticket Price: CNY 5
Opening Time: 07:00-19:00 (peak seasons)
08:00-17:30 (low seasons)
How to get there: Buses of No.2, 5, 6, 8, 25, 26, 218, 220, 223, 225, 301, 304, 305, 307, 311, 316, 320, 321, 501, 217 or 801 to get there.

Qingdao International Beer Town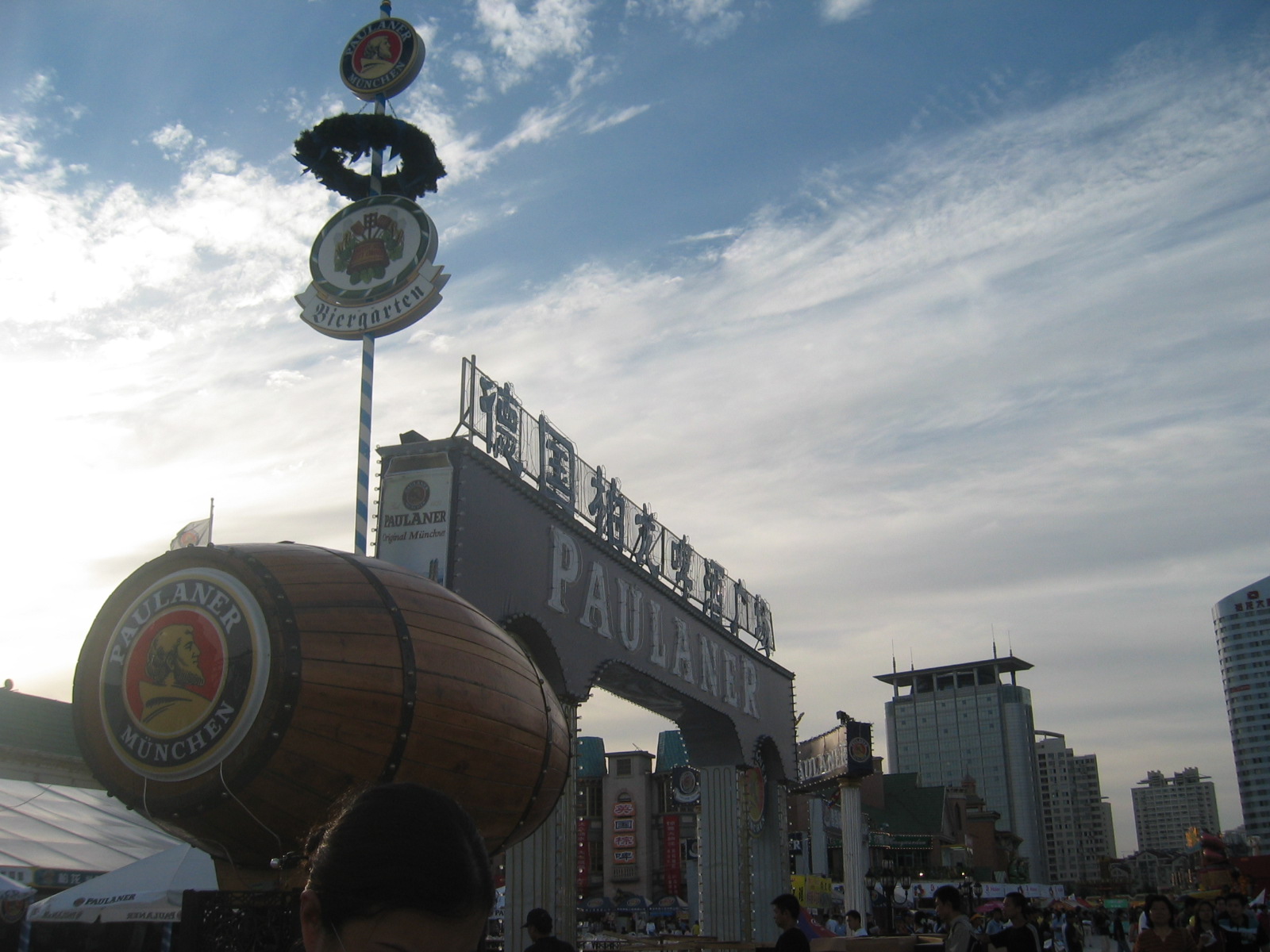 Located on coastal road S212 in the Shilaoren National Tourism Resort in the city of Qingdao, Qingdao International Beer Town is dedicated to showcasing the virtues of beer. It is the largest international beer metropolis in Asia.
Qingdao International Beer Town has developed into a theme park, now in its 6th season, with over 30 international-class recreational facilities spread out over 33 hectares (80 acres) of land, making the beer town an interesting and refreshing (also quite literally) place to spend a day discovering the infinite diversity of pilsener, lager, ale – or just plain ol' beer.
Ticket Price: CNY 60 (during the Qingdao International Beer Festival)
Opening Time: August to September
How to get there: Buses No. 201, 301, 312 or 313, and get off at Pei Jiu Cheng Station. There are special buses for visitors during the Qingdao International Beer Festival.

Badaguan Scenic Area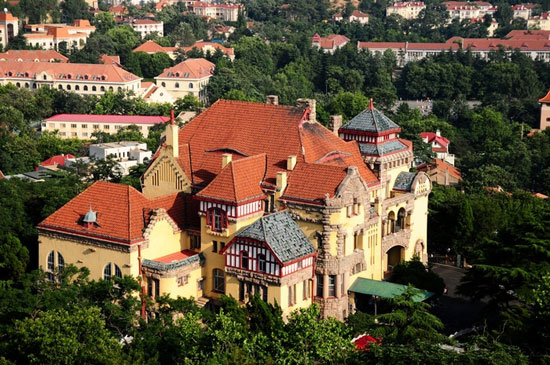 Badaguan Scenic Area is a famous picturesque sanitarium area in China, located in the east of Qingdao city, Shandong Province. This place used to have eight avenues that were named after eight famous passes in China. Thus, it was named Badaguan, which means eight passes. Since 1949, two more avenues were built in the area and there are now actually ten avenues. However, its name still remains the same.

Historical Culture and Euro-Asian Culture Area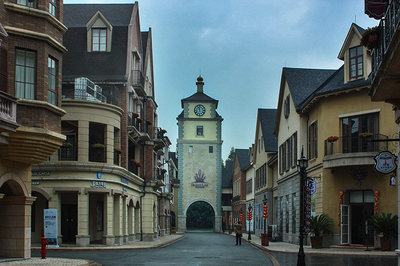 This area contains numerous cultural relics strewn in beautiful natural scenery. this valuable heritage of the century-old city is a result of the combination of eastern and western cultures. Little Qingdao Isle, Xiaoyushan Park, Luxun Park, the Aquarium, the Marine Products Museum, the Navy Museum, Zhanshan Temple, the Catholic Church, the Lutheran Church, the Governor's Office Building, the century-old villas area Badaguan (Eight Great Passes), and the romantic bathing beaches are excellent tourist centers.

Zhanshan Temple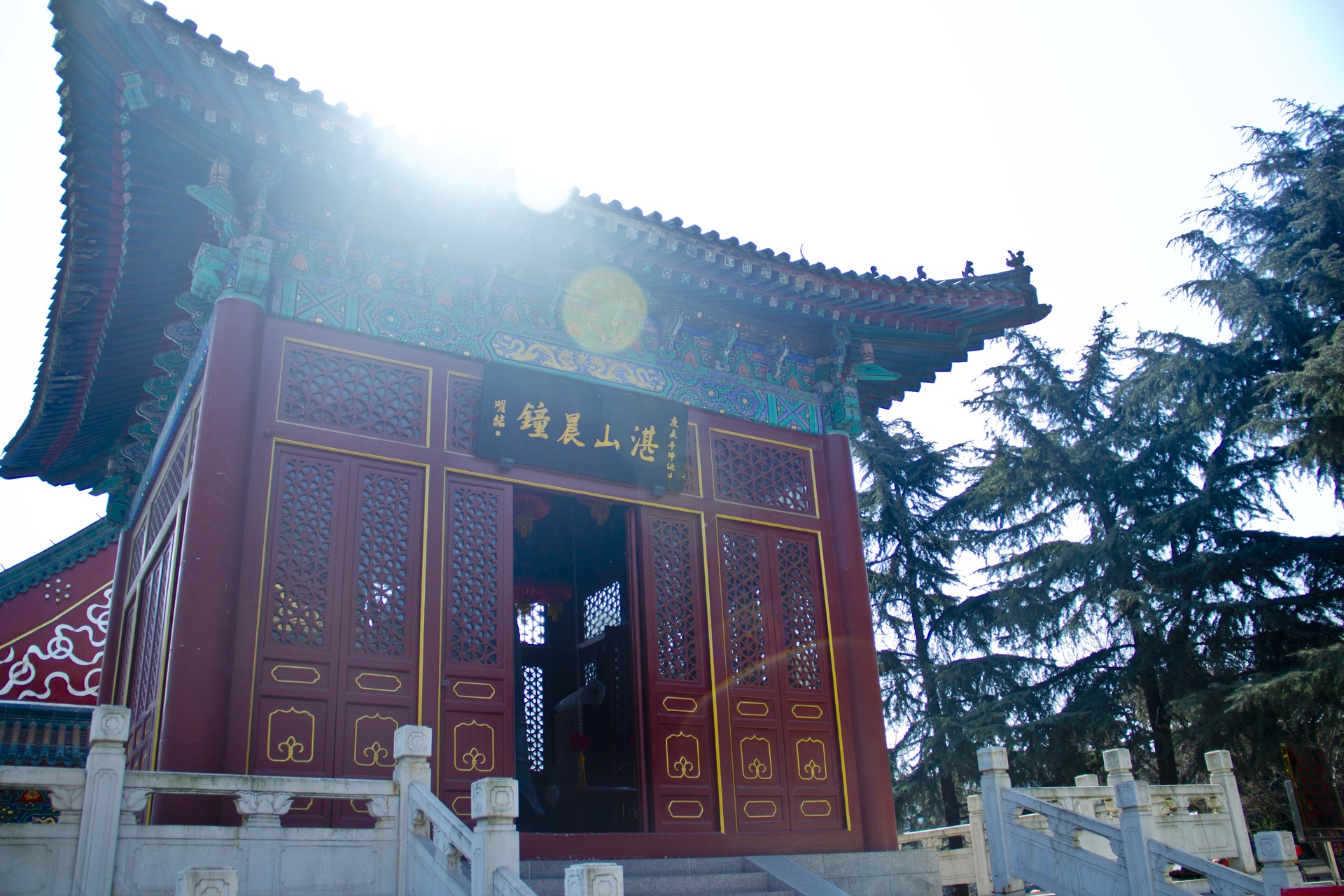 Located to the east of TaiPing Hill, at the base of ZhanShan, was built in 1945. The monastery has five halls and a pagoda, with a total area of 20,000 square meters. The temple boasts a large collection of skillfully carved statues of Buddha and Buddhist scriptures. There are tens of thousands of people at ZhanShan Temple from 8th to 10th in April on the lunar calender every year.
Ticket Price: CNY 10
Opening Time: 08:30-16:30
How to get there: Buses No. 26, 206, 310 or 370 and get off at Zhanshansi Station

Qingdao Protestant Church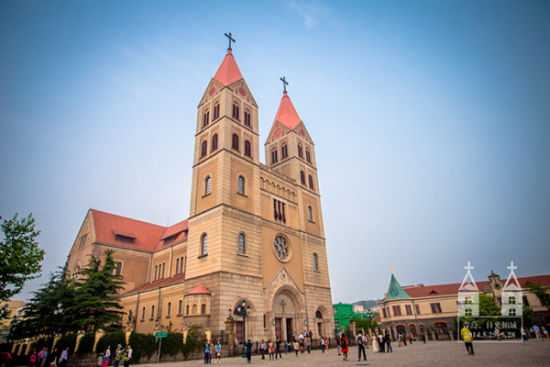 The Qingdao Protestant Church (Jidu jiaotang), built in 1910, is one of Qingdao' s quieter and more interesting sights. Although recently renovated this church still retains most of its original style and charm. Situated on a slight hill across from the Xinhaoshan park, the 39.10 meter tall bell tower and 18 meter high main hall, are easily missed on the winding roads leading up here.
Ticket Price: CNY 3 (another CNY 4 for going up the bell tower)
Opening Time: 08:00-16:30
How to get there: Bus No.1, 214, 225 to get there