China Weather & Climate
Post Date: 2017/08/03 09:46
Share to:
Introdution to China Weather&Climate
China covers a wide range of latitudes and longitudes. Some areas are far from the sea while others are beside or nearby. Both its topography and climate are diverse and complex. China has a variety of temperature and rainfall zones, including continental monsoon areas. In winter most areas become cold and dry, in summer hot and rainy.
China has a continental and seasonal climate. Most parts are in the temperate zone but southern areas are in the tropical or subtropical zone while northern areas are in the frigid zone. Climates in different areas are complicated. Deciding when to visit China depends on which places you wish to visit, what type of weather you enjoy, and how much a bargain you want.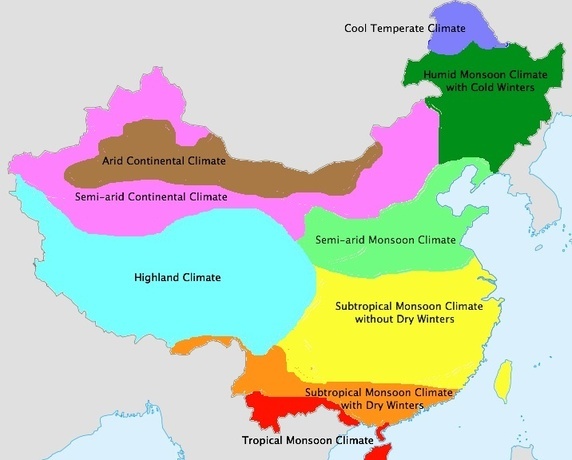 Weather in Different Areas
Generally, the Southern part of China is hot and wet, whereas the Northern region is dry and windy, Most of the regions in the "18 Chinese provinces" are moderate or subtropical areas. The thermal amplitude is significant during winter in China, but is mostly reduced in summer.

In the North
The dry regions of the Northwestern region (Inner Mongolia and Xinjiang) undergo splits of temperature, with scorching and dry summers and violent thunderstorms along with cold and dry winters. In the Northeastern region, like Harbin, summers are brief with fresh air while winters are long and rough.In the plain of Northern China, where Beijing is located, spring and autumn are rather short but remain a magnificent experience. Towards the middle of April, the North-Western winds carry sand from Mongolia onto the plain, referred to as "Yellow Sand Storms".
In the Central
In the agricultural center, along the Yangtze River, summers are always hot and rainy. It is where Wuhan located, and is considered one of the furnaces of China.Along the eastern coastal regions, for example Shanghai, the oceanic warm and wet climate dominates, and four seasons are well established. During summer, monsoon sprays from the southern to the northern region of China from oriental and central China.
In the South
The climate of Southern China is a subtropical type with mild, wet winters and hot, rainy summers.The fringes of South Yunnan, Kwangsi and Guangdong, and Hainan Island have a tropical climate.
When is the best time to visit China
April, May, September and October are the peak tourist months at China's most popular destinations when the weather is the most comfortable. Prices drop a bit in the shoulder season, which runs from November through March and from June through August. However, the winter months are peak season for trips to China's Hainan Island for its beautiful sunshine and to the Northeast Harbin for its world-famous ice-lantern festival. These months are also packed with New Year holidays, Chinese Spring Festival and other national or local happy fairs. Summer months are great time to explore China's Far East-Manchuria.
Precipitation
precipitation in China diverges from place to place varying according to seasons. The rainy season begins earlier in the southern region lasting from May to October. In the north, precipitation persists for a shorter time from July to August. Generally, most parts are rainy in the summer and autumn while dry in the winter and spring.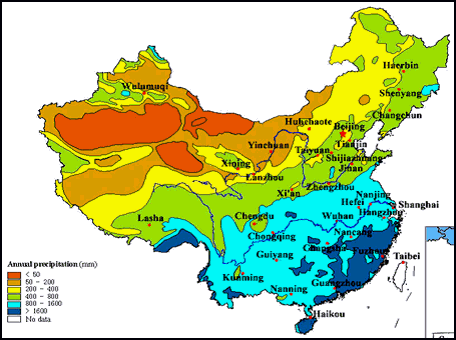 The following is a reference table for tourists to prepare clothing on their trips:

Spring: 10-22 centigrade, Western suits, jackets, sports coats, woolen jackets, long sleeve shirts and travel shoes.
Summer: 22 centigrade and above, T-shirts, short sleeve shirts, skirts, sandals, caps, rain wear.
Autumn: 10-22 centigrade, Western suits, jackets, sports coats, light woolen sweaters, rain wear and travel shoes.
Winter: 10 centigrade or lower, overcoat, cotton clothes, lined coats. In very cold areas a cap, gloves and cotton-padded shoes are required.