Day 1. Westerns Hills Tour
Place&Transport: Beijing
Today's Activities: Dajue Buddhist Temple,Beijia Huayuan, Tomb of Prince Chun
Accommondation: Homestay
Meal: L
Pick up service is arranged at your hotel lobby or Beijing train station. Our Beijing local guide will meet you with a welcome signage "Beijing Private Tour".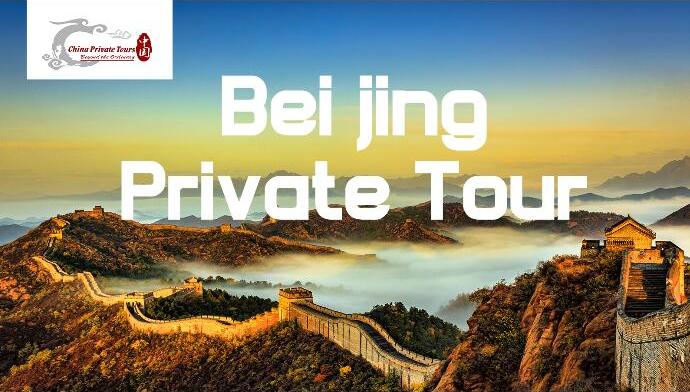 Our Beijing pick up signage "Beijing Private Tour"

It's said that the Western Hills is where the Beijing's soul lies: in its rolling mountains, the spiritual seek peace and reflection; in its sacred temples, nude parties get a little wild. Oh yes, the Western Hills' cooler climate and lush scenery have also made it a pleasure ground of the rich past and present; today some of the city's most expensive real-estate can be found here.
Firstly, you will pay your respect at a Buddhist Temple-Dajue Buddhist Temple. Start off your trip at the eastern foot of Yangtai Mountain (Yangtaishan, ???), where Buddhist temple Dajuesi (???; 6245 6163) is hidden. It's one of the oldest temples in the hills, dating back to the Liao Dynasty(1368-1644). It may not look much from the outside, but inside Dajuesi's dusty and dim halls stand Buddhist sculptures from the Ming Dynasty, many seemingly in need of restoration.The highlight of the temple is the 12-metre high white Sarira Pagoda at the very top of the complex, which was built in 1747. It somewhat resembles a mini version of the one in Beihai Park, and is said to hold the remains of a former temple abbot.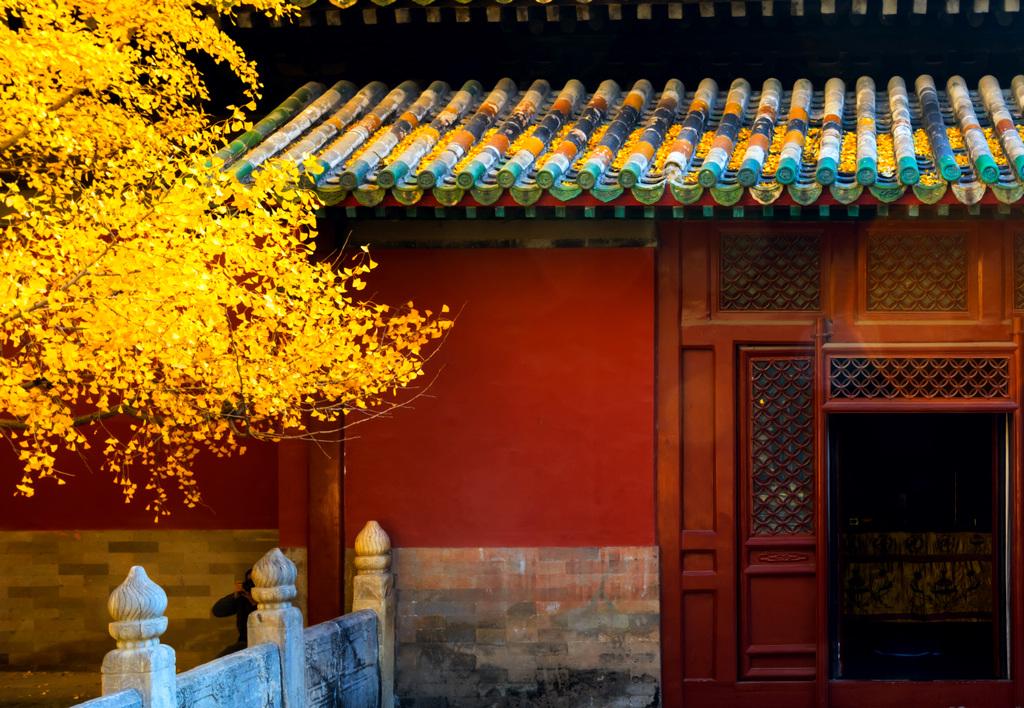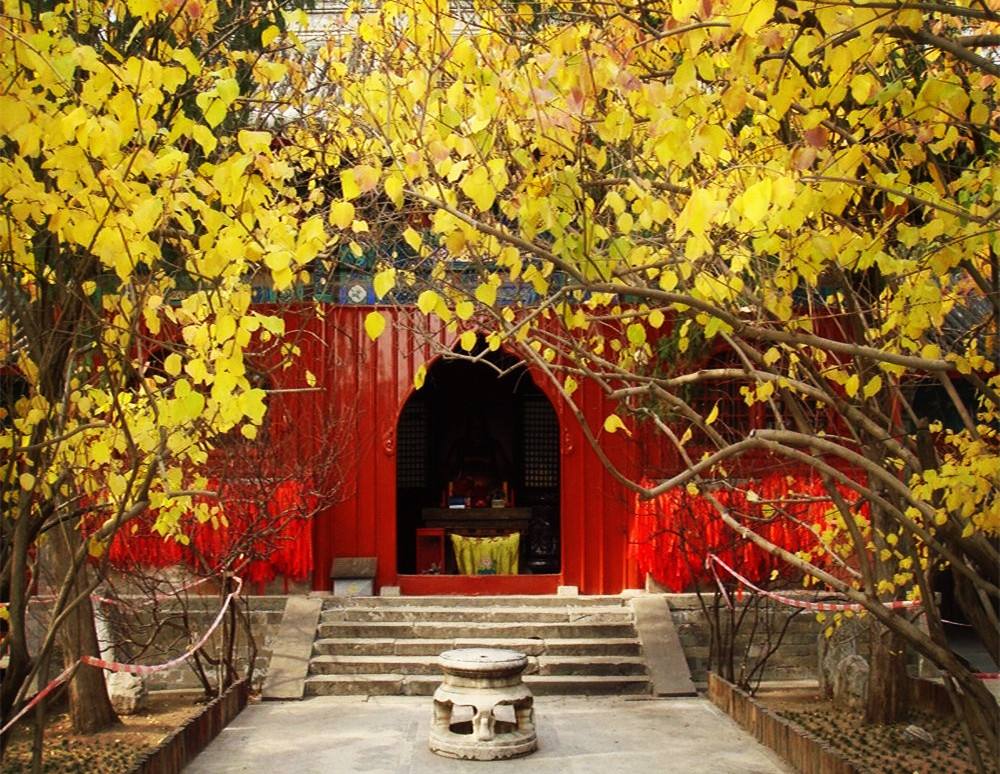 And then the tour will led you to do a dream of large mansion-Beijia Huayuan. Foreign-language novels about the Western Hills often paint it as a licentious playground where diplomats lived out extravagant lifestyles, building villas and even renting temples for guilty pleasures, such as the nudist colonies in real-life murder mystery Midnight in Peking. While some tales are far-fetched, building lofty homes in the Hills was certainly the fashion for expats. One of the best preserved of these is the house of highly respected French doctor Jean Boussier, who treated top Chinese officials during the early years of the Republic, including its President, Yuan Shikai. His villa is known as Beijia Huayuan (????) and was built in the Hills to nurse his sick daughter, rather than for debauchery. Explore the three-story villa, which is open to tourists (free entrance) and find the entrance to an underground tunnel from one of the side entrances. It's pitch black, but descend anyway and keep walking; you'll come to rooms that served as cellars – including one for wine we're sure, given the French connection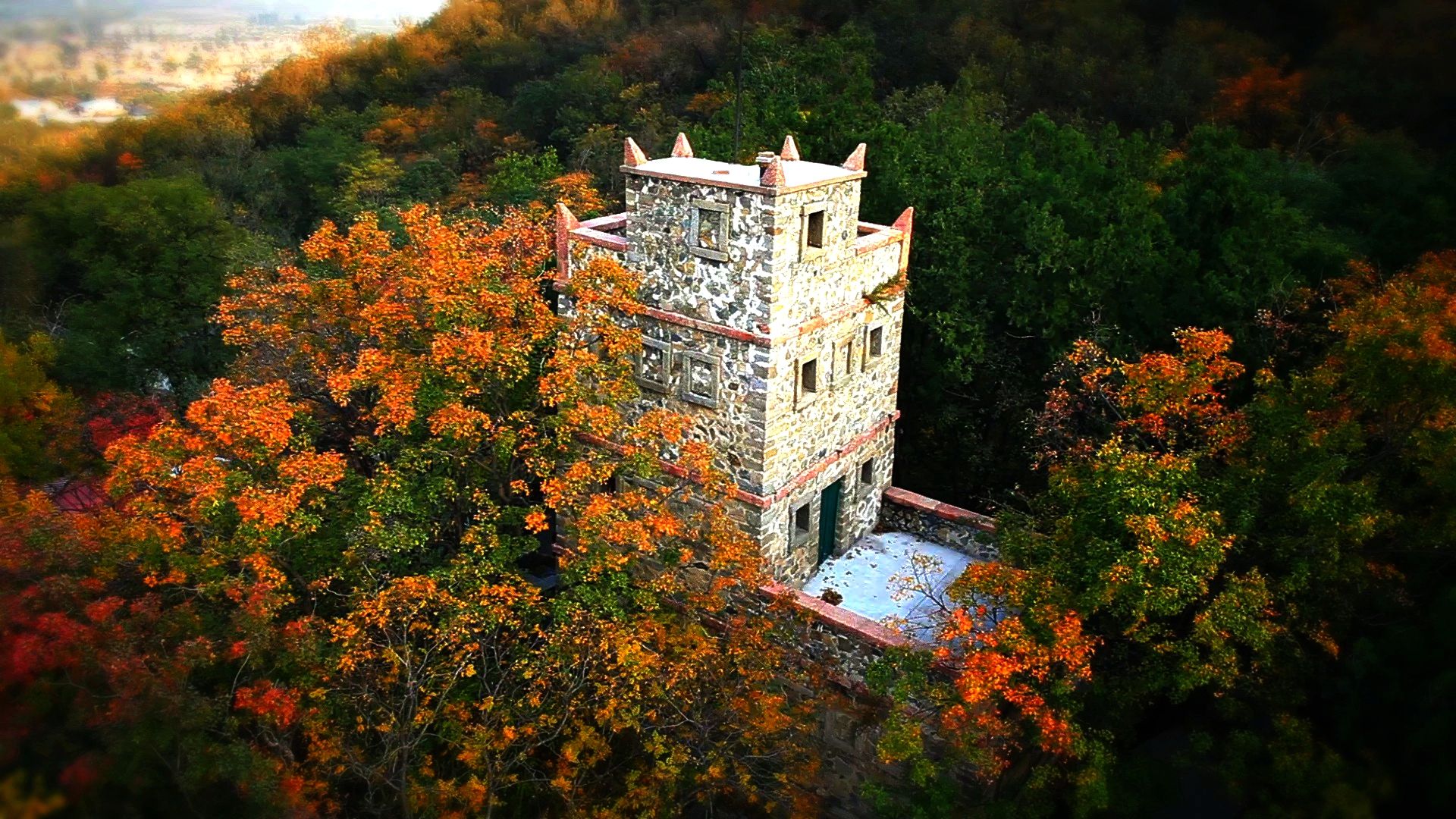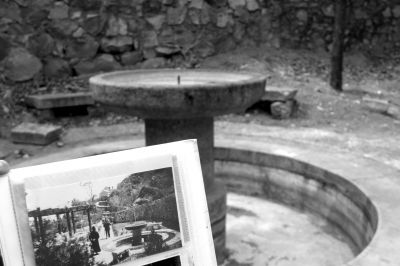 Enjoy a lunch with sample farmers' delicacies. For a spot of lunch before continuing onto Fenghuangling, stop by any of the farmers' restaurants. Look for signs for nongjia le (???) or nongjia fan (???) by the roadside or in villages – it's hard to go wrong wherever you pop into. Local farmers will cook up family-style meals for you, often in their backyard, using homegrown, or at least locally sourced, produce. Ask for dishes with self-grown vegetables if you want a taste of authenticity. Wild vegetables (yecai, ??) or Chinese toon (xiangchun, ??) stir-fried with eggs are a must-try; they're much harder to come by in the city.

After lunch, continue your tour to the Tomb of Prince Chun. Trek the stairs to the front gate of the tomb that's inscribed ???? (Chunqin Wangmu, 'Tomb of Prince Chun') and continue across a humpback bridge to the courtyard where Prince Chun (1840 -1891) lived, nursing his illness before passing away. This 'seventh prince' was also the grandfather of the last emperor of China, and his mansion can be found near Shichahai in downtown Beijing.The actual tomb is up some more steps, through a stone gate on a large, open platform. The central stone mound at the back belongs to the Prince, while those flanking it belong to his three wives.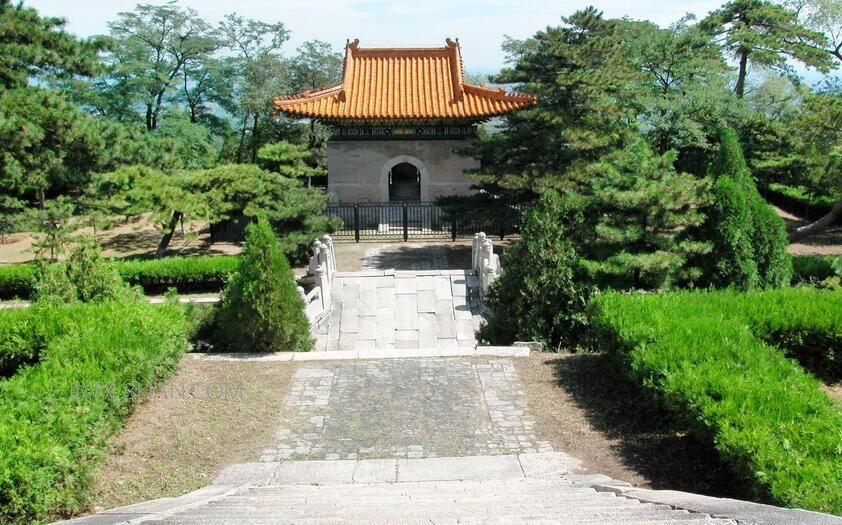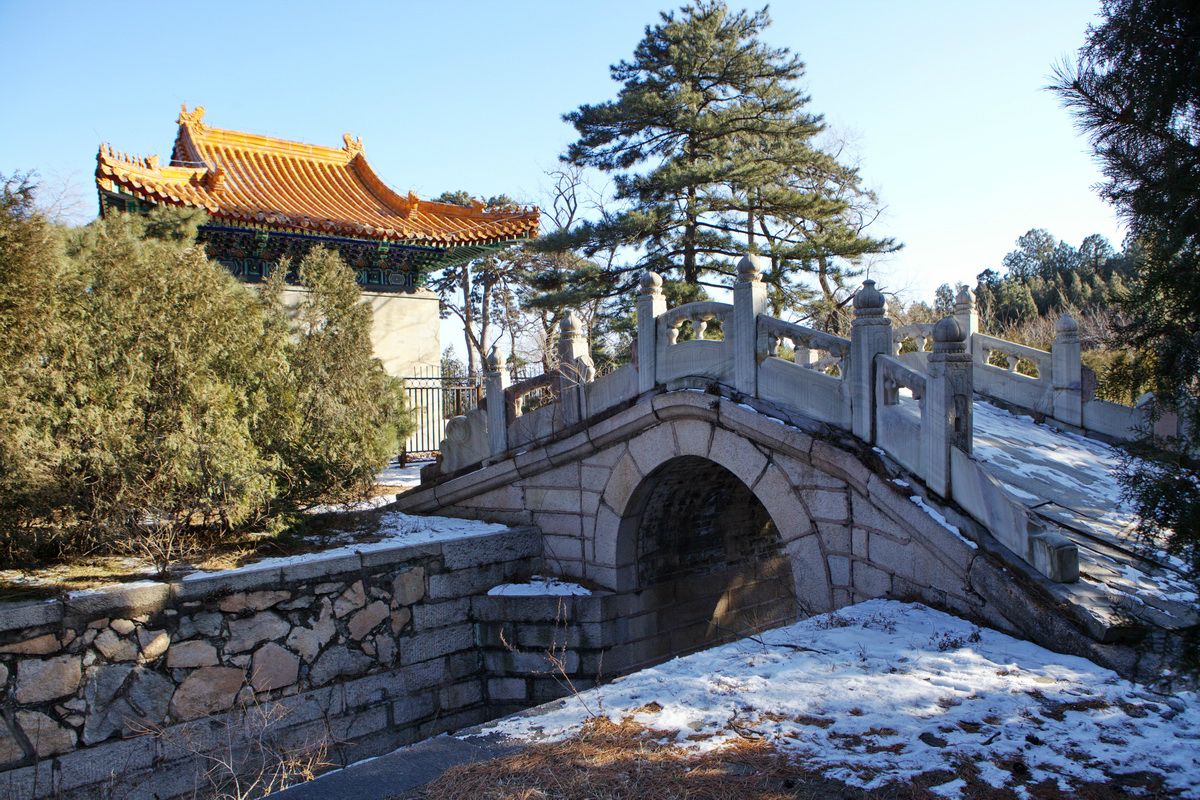 The last part of the tour for today is enjoying the view of sunset. Today, you will overnight at local farmer's house. Many of the farmers' restaurants also provide accommodation, although the quality of rooms varies markedly. The Chenzhaosen Yangsheng Jidi not only has a gigantic yard with open views of Fenghuangling Nature Park, it's also a great choice for an overnight stay. Rooms (160RMB for an en suite or 240RMB for a suite with a lounge) are clean, spacious and kitted with modern facilities. Another good choice is the lovely courtyard restaurant Beijing Shuanrou Fang, right by the Dajuesi temple, with it's beautiful little garden full of fruit trees.The hotel Sanhe Tang by the restaurant offers smart and modern en suites starting from 160RMB for a double. (Expense on you own)

After the tour, you will be taken back to your hotel.
Day 2. Hiking Tour around Western Hills
Place&Transport: Beijing
Today's Activities: Fenghuangling Nature Park, Jiangou Village, Miaofeng Mountain
Accommondation: N/A
Meal: B/L
Today, you will take a hike around 9am. After a simple breakfast, our guide will meet you at local farmer's house.

There are plenty of options for hikers on the far side of the Western Hills. Cobbled pilgrim trails (guxiangdao, ???) famously stitch through the mountains, ending up at the Daoist holy ground of Miaofeng Mountain (Miaofengshan, ???) at the northwestern tip. There are four main pilgrimage routes that go to the mountain's temples; we suggest taking the route from Dajuesi Temple or Jiufeng National Forest Park. The routes are hard to navigate, however, as much of the paths have worn away.

Along the way to Fenghuangling Nature Park (Fenghuangling Ziran Fengjing Gongyuan, ??????? ??; 6245 5933; open 6am-6pm; 25RMB) you've the option to check out the Jiufeng National Forest Park (Jiufeng Guojia Senlin Gongyuan , ????????; 6245 5810; 15RMB) for a long hike through lush greenery. Swing south and then westwards starting from Baguabei (???), behind the park's restaurant, and you'll eventually pick up the mountain ridge trail that takes you to Miaofeng Mountain.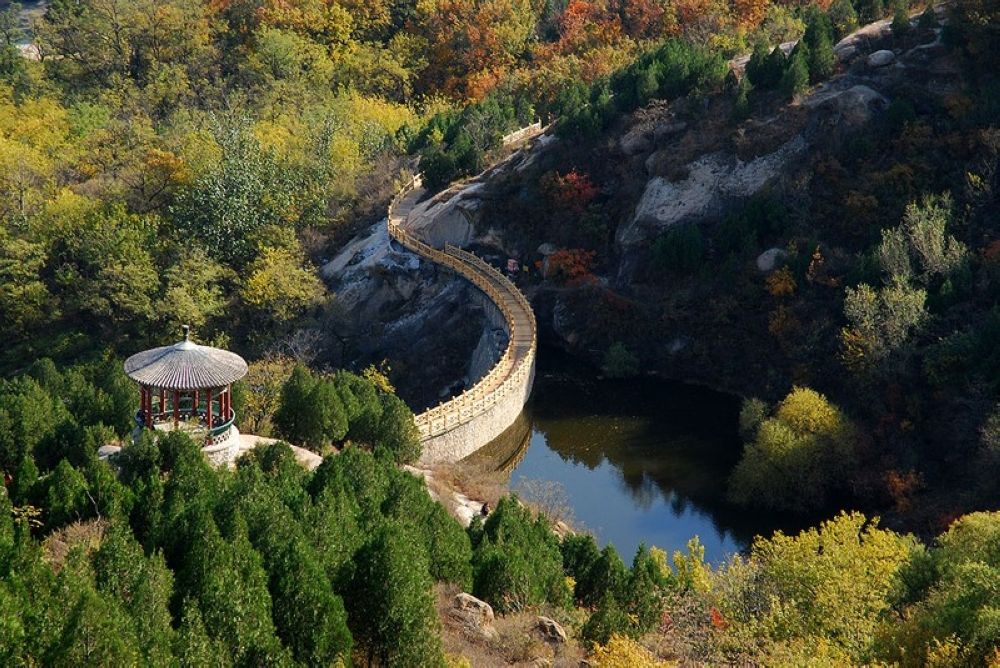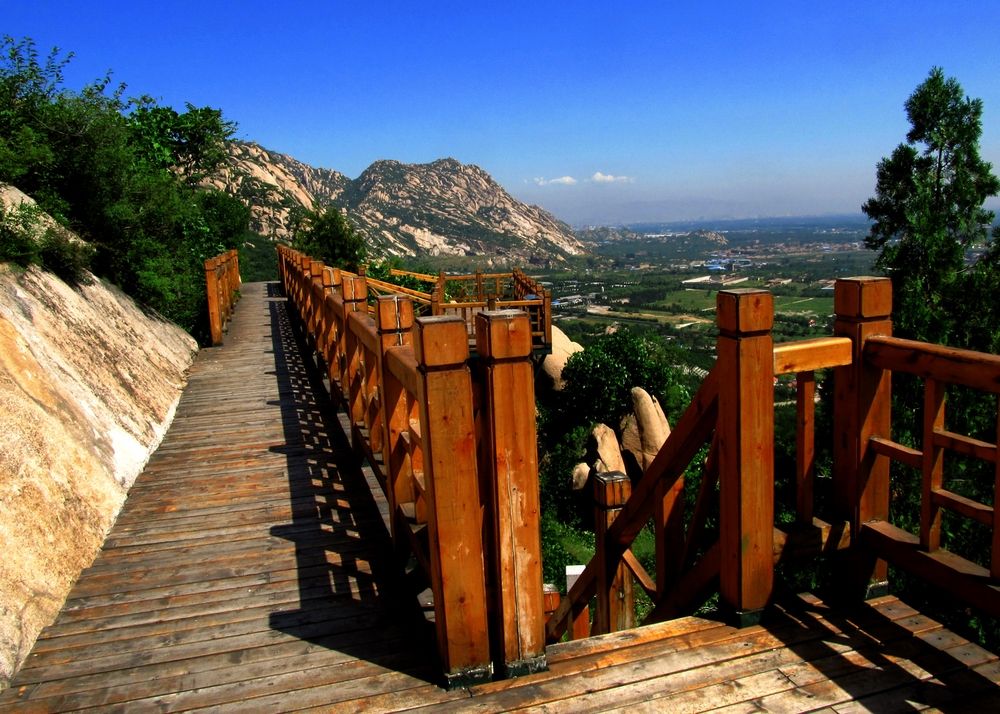 In the afternoon, you will on the pilgram trail. Seen as the sacred ground of Daoism and Buddhism in the capital, followers have traditionally made pilgrimages through the Western Hills, ending up at the Daoist Miaofeng Mountain during its temple fair in May. If you want a shortcut, head to Jiangou village ( ? ??) from Fenguangling (an hour's drive) where you can leave your car and hike up the last leg of the pilgrimage trail. Before you head off, grab lunch at one of the many superb orchard restaurants on the narrow stretch of Fenghuangling Nan Lu (?????).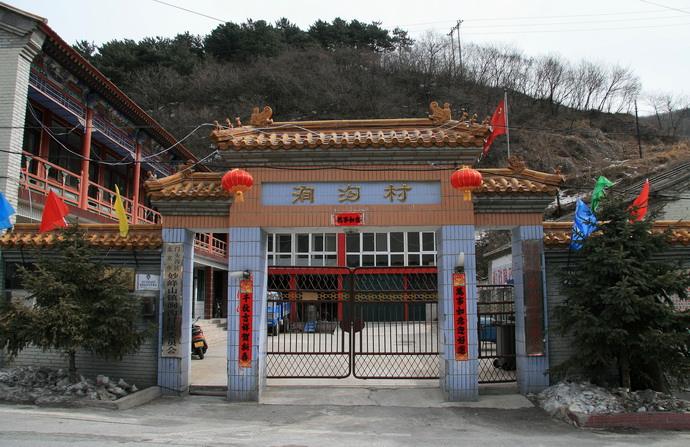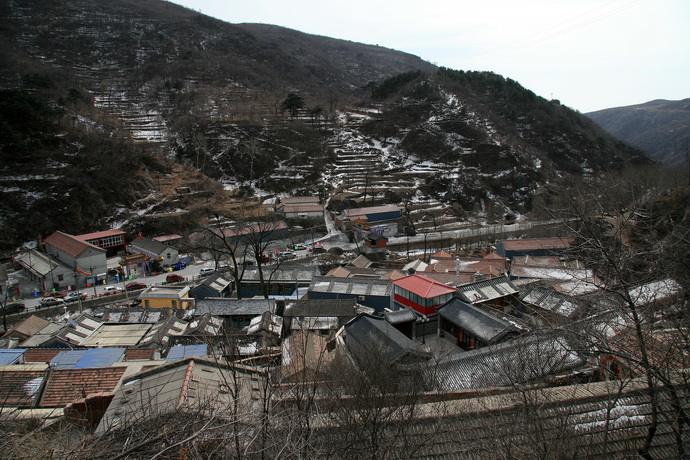 The walk from Jiangou village to the ticket office for Miaofeng Mountain Scenic Area (Miaofengshan Fengjing Mingxingqu, ????????; 40RMB) takes around half an hour. Once there, head to the top of Goddess Temple (Niangniang miao, ???), where you'll find a white pagoda giving way to breathtaking views. Each year during the temple fair, a cacophony of folk performances erupts at the lower temple site, with visitors treated to free snacks from as early as 6am.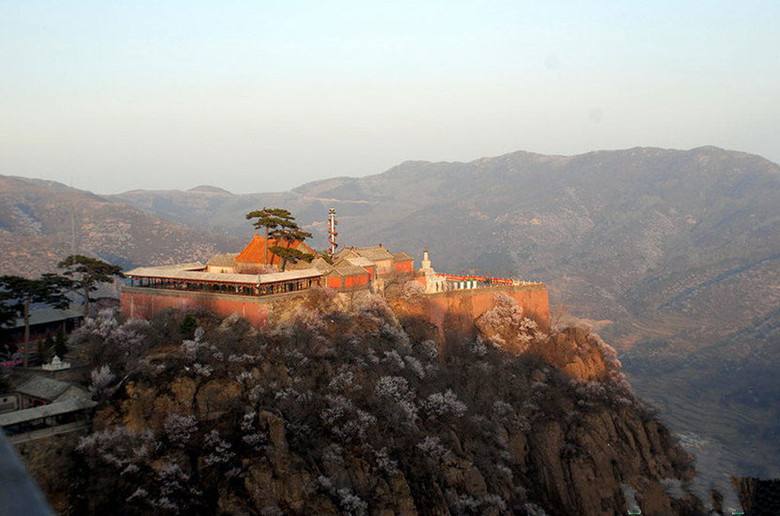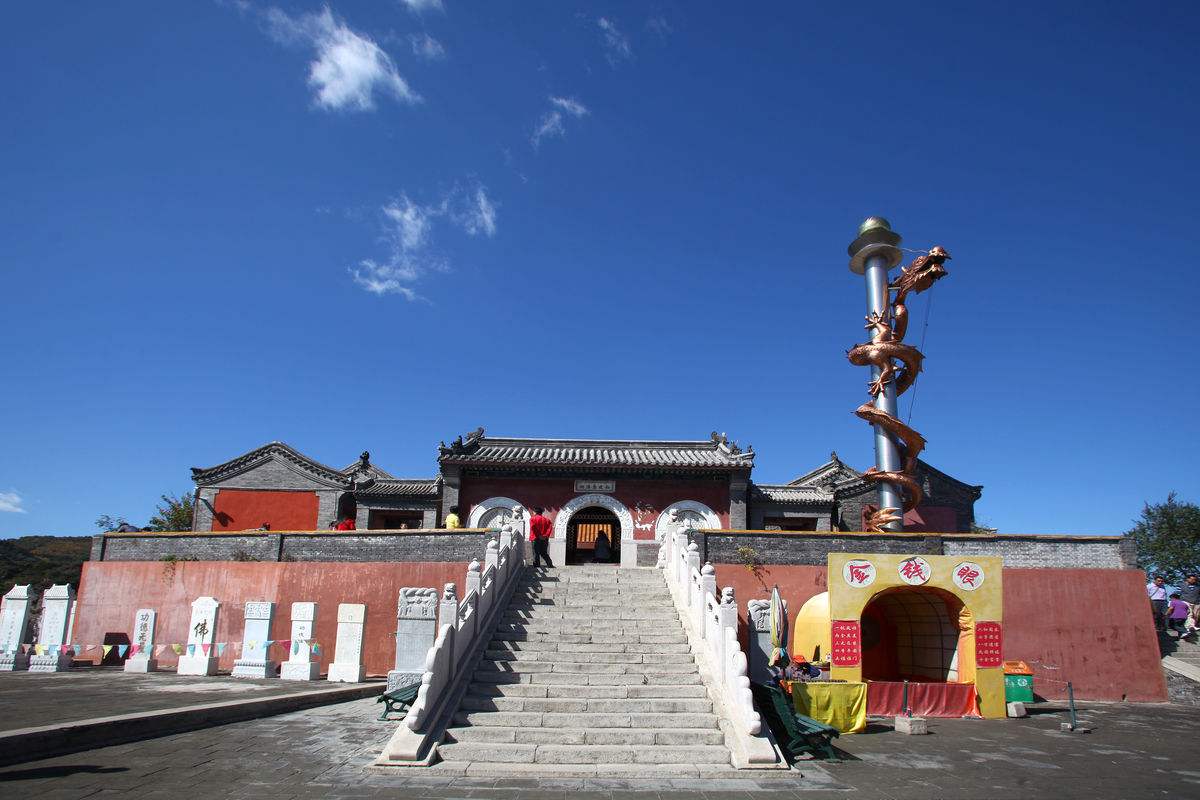 After the tour, you will be taken back to your hotel in Beijing or drop off at Beijing train station.

Price Per Person in US Dollars