D1 Beijing--Guilin
Place&Transport: Beijing to Guilin
Today's Activities: Fly to Guilin, Reed Flute Cave, Fubo Hill, Elephant Trunk Hill
Accommondation: Four Stars Hotel (Can be customized) in Guilin
Meal: L
Our Beijing local driver will take you to Beijing airport to take flight to Guilin. Upon your arrival at Guilin Airport, your Guilin local English speaking guide will meet you at exit of Airport with a welcome signage. You will have lunch once you arrive.

After lunch, the first place is Reed Flute Cave, also known as "the Palace of Natural Arts" is a landmark and tourist attraction in Guilin, Guangxi. It is a natural limestone cave with multicolored lighting and has been one of Guilin's most interesting attractions for over 1200 years. It is over 180 million years old. The cave is a haven for spelunking enthusiasts. The water-rich place is abundant in limestones affected by carbon deposition making wonderful formations like stalactites, stalagmites, rock formations, and stone pillars. Treading inside the cave makes the tourists feel protected as when the cave was a primary shelter against weather and predators by those who lived there before.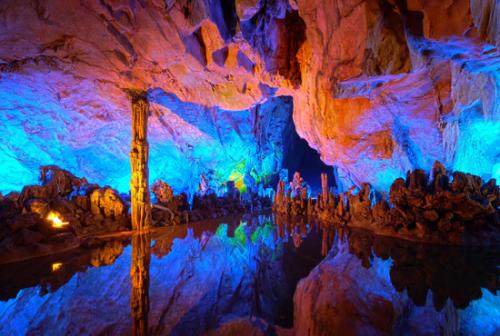 After that, move on to next attraction, Fubo Hill. Guilin Fubo Hill Park is actually an integrative garden park in the center of the city with the handsome Fubo Hill, unique mountain caves and elegant garden rock formation. Fubo Hill park is rather small, but very nice and offers wonderful view of Guilin and the Li River. A tale has it that Ma Yuan who was called General Fubo from the Han Dynasty had once passed by Guilin on a southern expedition. He poured all the pearls he carried into the river, so the hill was named after him in his memory.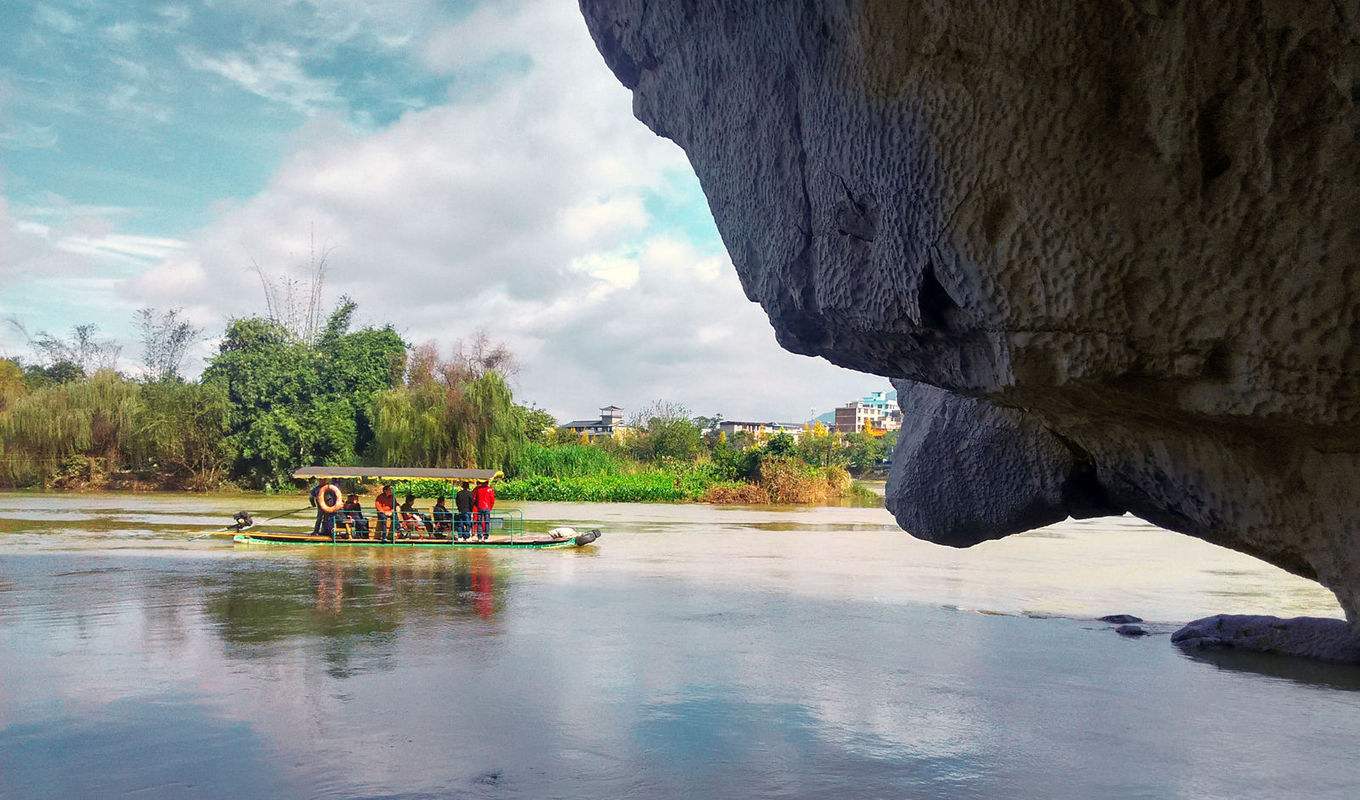 Finally, visit the Elephant Trunk Hill. Elephant Trunk Hill which is a hill, landmark and top tourist attraction in Guilin. Elephant Trunk Hill is the symbol of the city of Guilin. It got its name because it looks like an elephant drinking water. The round opening that would be under the elephant's trunk is known as Water-Moon Cave because at night the reflection of the moon can be seen through the arch and it looks as if it is under the water and floating on the surface of the water at the same time. Elephant Trunk Hill and Water-Moon Cave are located at the confluence of the Taohua River and the Lijiang River.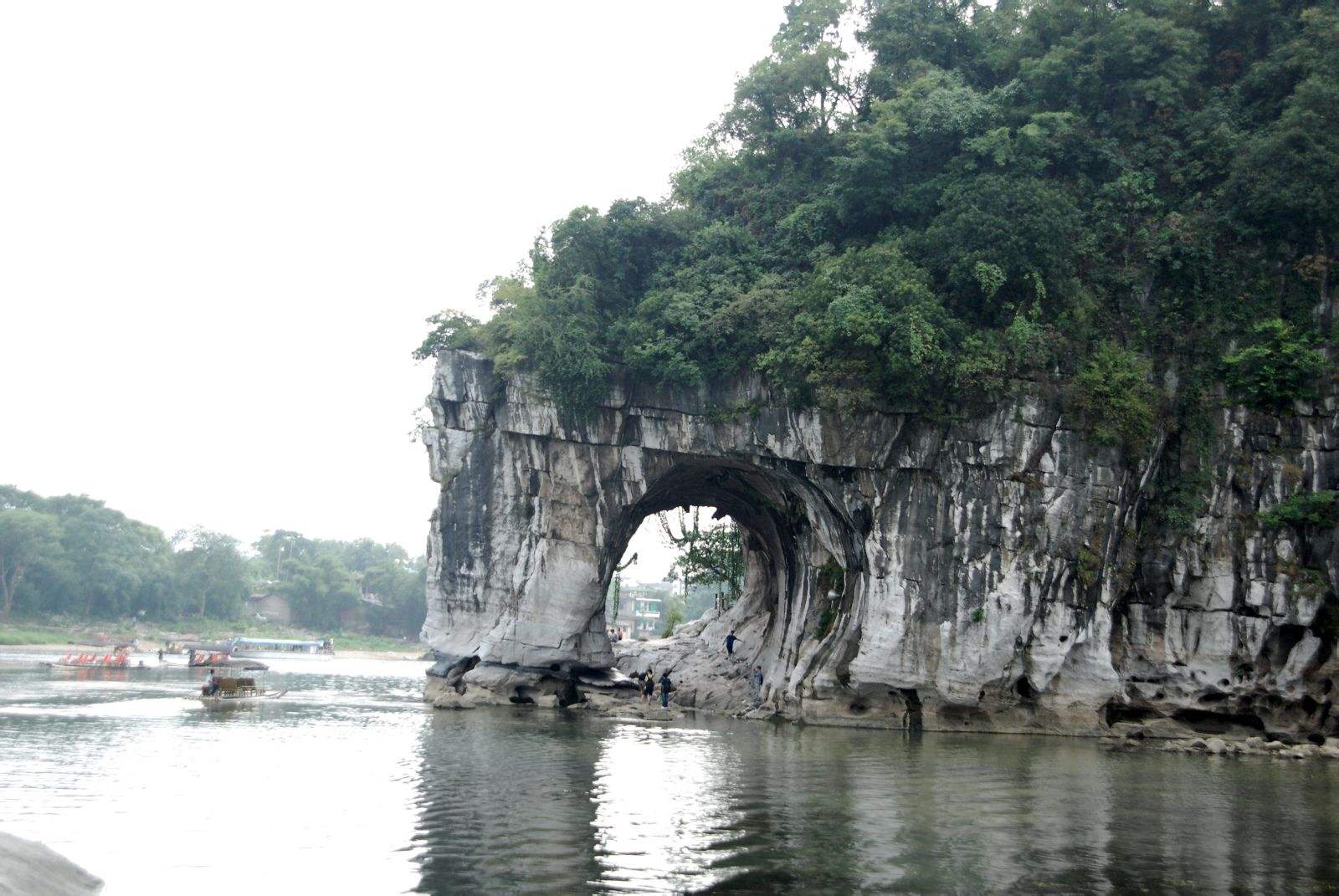 After the tour, you will be taken back to your hotel in Guilin.

D2 Li River Curise
Place&Transport: Guilin
Today's Activities: Li River, West Street, Impression of Liu San Jie
Accommondation: Four Stars Hotel (Can be customized) in Yangshuo
Meal: B,L
After breakfast, transfer to the Li River Cruise Pier for your Li River Cruise to Yangshuo. As the declaration in Chinese textbook "Guilin's landscape is the best under heaven", if you take tour to Guilin city, can not miss this boat cruise, which is the highlight of Guilin Tour. On the way you will inmmersed in the beautiful mountains, verdant fields, farms and villages with water buffalos, cows wondering around on both sides of the river bank. The boat cruise is around 4 hours, you can try some local food when you on the boat.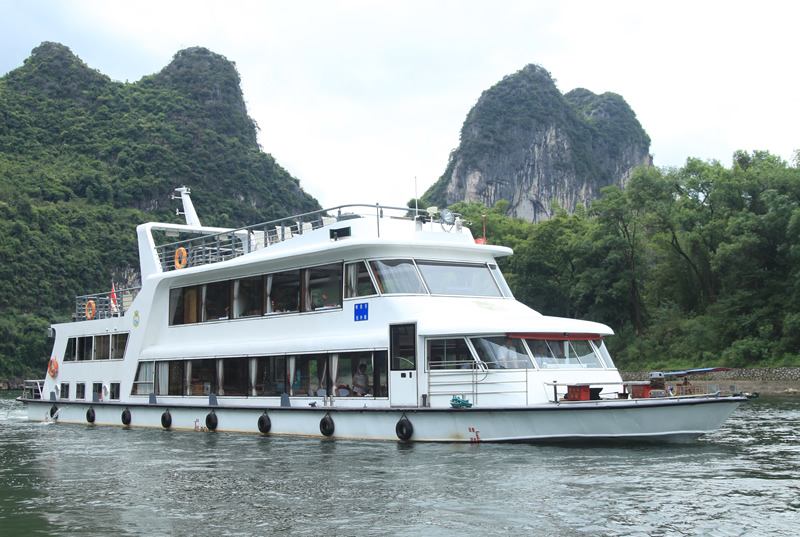 The boat will stop at an town named Yangshuo, it is an old town and here is famous for its spectacular views of hills and rivers with famous bar streets. Our guide will take you walk around the West Street to witness how the western culture and Chinese culture perfectly and peacefully coexist here. Whether you want to enjoy a cup of drink in bar, taste some local food, or just experience the relaxing atmosphere, you get it here.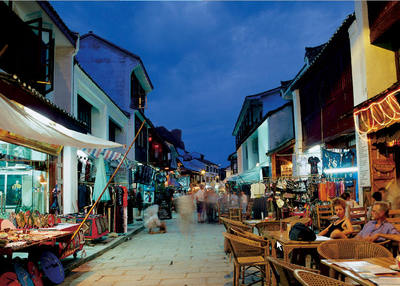 In the evening, you will enjoy a show--Impression of Liu San Jie, was choreographed by Zhang Yimou, one of the most notable Chinese film directors. The show is a must-see for visitors who spend the night in Yangshuo. It is a spectacular night show combining music and light, ethnic songs and dances, using the Li River and surrounding karst mountains as the stage and backdrop.
After the show, you will be taken back to your hotel in Yangshuo.

D3 Yangshuo Departure
Place&Transport: Guilin
Today's Activities: Yangshuo Countryside Tour
Accommondation: N/A
Meal: B/L
The countryside of Yangshuo is also attractive to domestic and overseas tourists with its unparalleled natural scenery and peaceful life. Many people even choose to stay at the small hotels in countryside for several days while they are traveling to Yangshuo. Yangshuo countryside tour focus on the area along Yulong River which is beautiful natural and original river flowing aside the downtown of Yangshuo county. With the flora, fauna, rice paddies, ancient bridges and old villages, it consists of a perfect picturesque countryside.
You will have Yangshuo cycling tour experience when you visit the countryside of Yangshuo, it is easy to find a place to rent a bicycle in Yangshuo. There are many bike-rental spots near the entrance of West Street. Or even the guest house, inn or small hotel which you are staying could offer bike rental service. This is a completely environment-friendly way to explore the countryside.
After the tour, transfer to Guilin train station or Guilin Airport for your next tour place.

Price Per Person in US Dollars