Tour itinerary
Place&Transport: Beijing
Today's Activities: Shadow puppet show, Houhai Lake
Accommondation: N/A
Meal: N/A
Overview:
Chinese shadow puppet show (play), also called Piying Show or Piying Xi in Chinese language, is a traditional folk art, the origin of which can be traced back to the Western Han Dynasty (206BC - 25 AD). With puppet silhouettes made out of cow's leather or donkey hide, the shadow show figures of the Guanzhong area of Shaanxi Province are the most representative in China, which are modeled on the stone relief patterns of the Han Dynasty, the academic-style painting of the Song Dynasty (960-1279AD) and folk paper-cuts. Today, Guanzhong shadow play figures are very popular with collectors and as home decorations. And most tourists who visit Beijing, Xian, Shaanxi are always willing to buy them as souvenir. Shadow Play is an ancient Chinese traditional folk art, which old Beijingers call the "donkey shadow shadow". In 2011, Shadow Play was selected to be part of the Chinese Intangible Cultural Heritage list.

Pick up service is arranged at your hotel lobby/apartment around 7:00pm, our Beijing local guide will meet you with a signage "Beijing Private Tour". Starts your Beijing cultural tour with Shadow puppet show.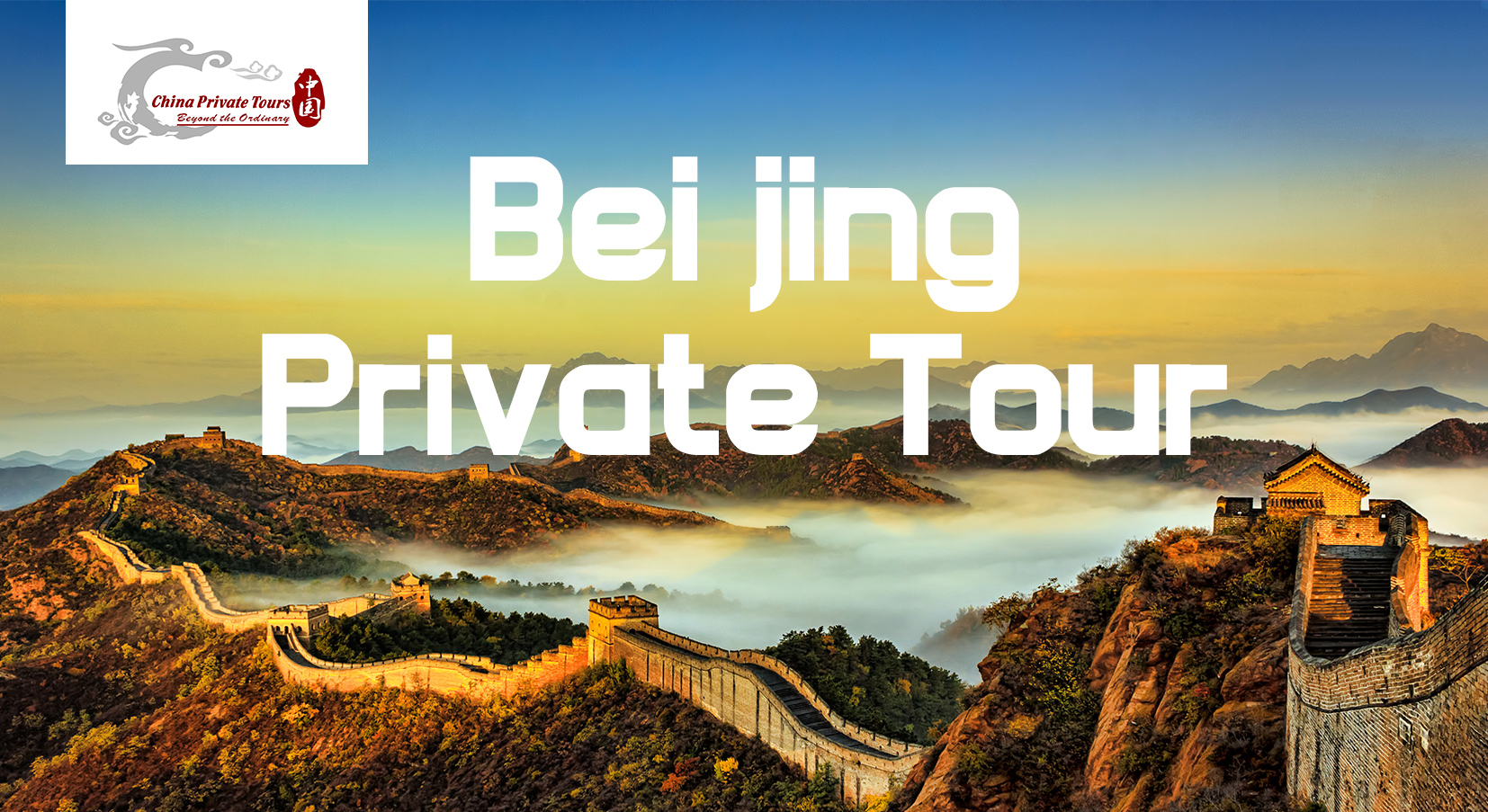 Drive you to Sichahai Shadow Art Performance Hotel in Beijing. Indulge your inner child and experience the traditional Chinese art of shadow play! Shadow dramas were one of the types of puppet theater that were popular in China before the modern era. Even in rough military camps or in primitive villages, the people could entertain themselves by moving figures against a screen or sheet illuminated by a lamp. Located in the historical Hutong area at the heart of Beijing, the quirky Shichahai Shadow Art Performance Hotel offers shadow art performances three nights a week for audiences all ages.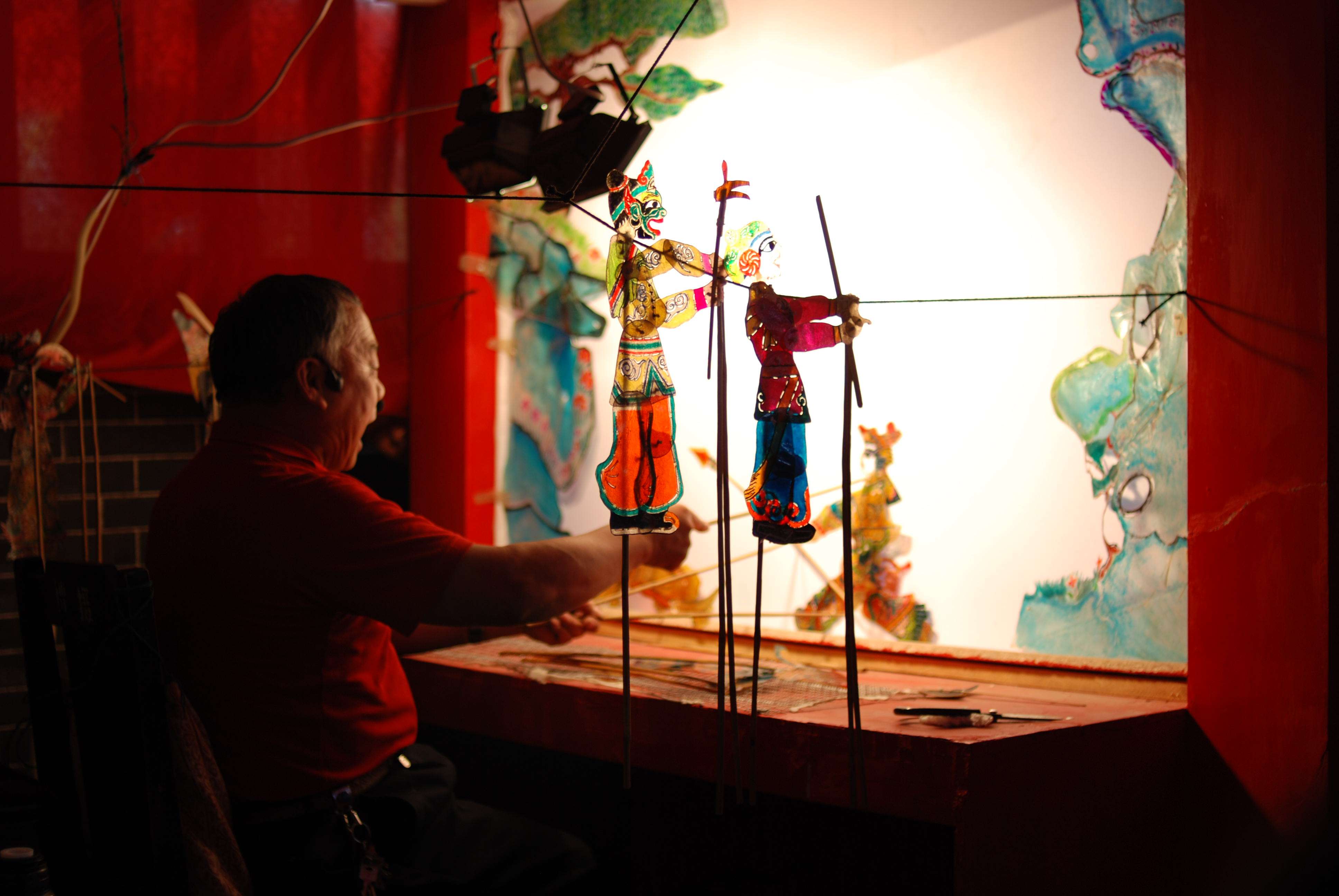 This speciftic show already has 19 years history, the play incorporates a classic traditional repertoire as there are traditional and modern performance techniques for show. The Play contains two acts and will last about 30 minutes in total. Learn more about the shadow play at the end of the show where you can go to the back to see how it is performed and where you will also be available to learn from the shadow master.

By the way, you can also participate in the shadow painting painting course (optional), the shadow master will explain the cultural background of the shadow play, teach you shadow shadow play skills, and assist with you to color the materials into your own original work of art. Shadow play show begins every Tuesday, Thursday and Saturday at 20:00 pm and lasts half an hour. Shadow play show and coloring class after the show lasts one hour and a half.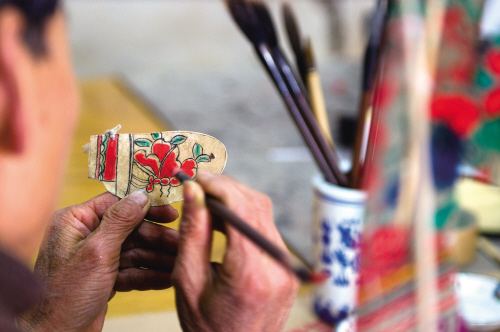 After shadow play show, our guide will take you walk around Shichahai Area. Appreciating the lakeview of Shichahai at night. Shichahai embraces unique and exquisite scenery. In recent years, many bars, courtyard-style private kitchens and hotels have sprung up like mushrooms, adding more fashionable elements to the scenic spot. With the honor of "a piece of fashionable land adjacent to Zhongnanhai", Shichahai is hailed as one of five most beautiful urban areas in China.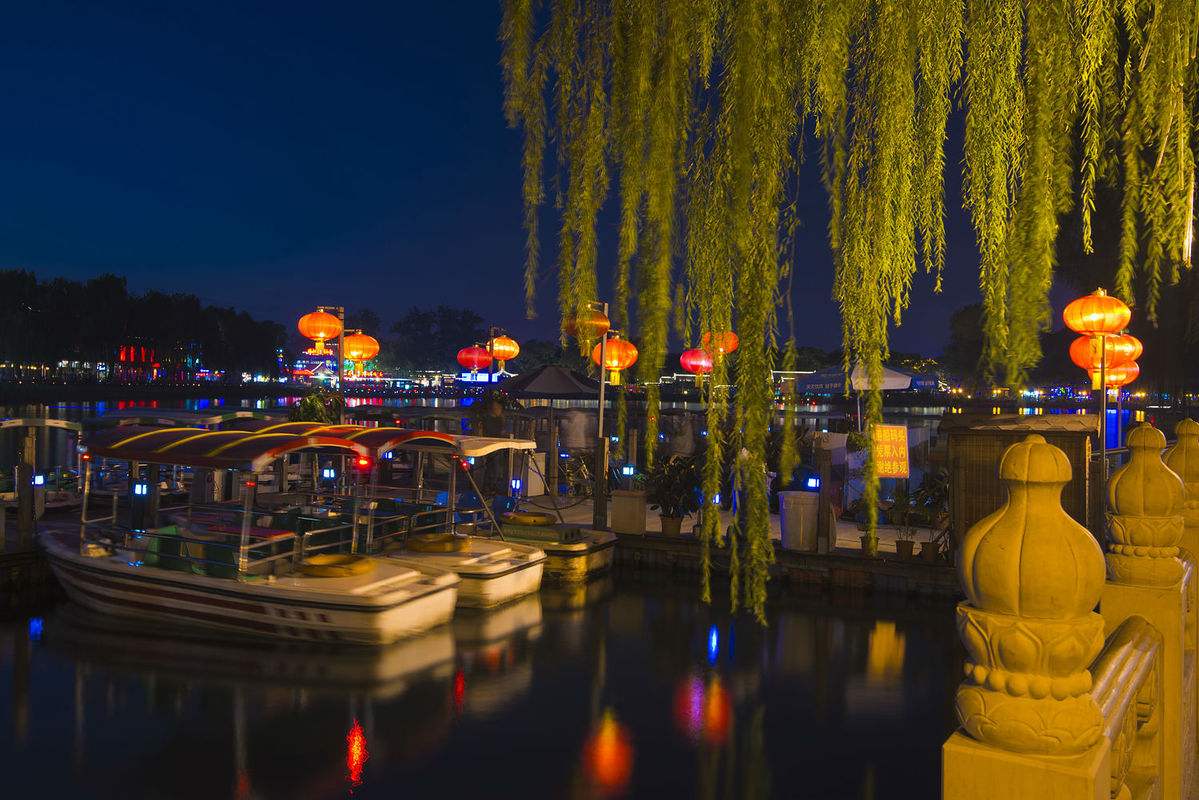 After the tour, you will be taken back to your hotel or drop off at Beijing train station.

Price Per Person in US Dollars