798 Art Zone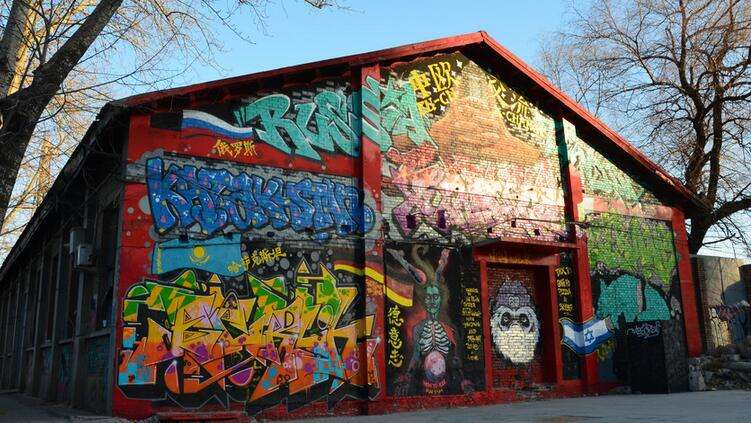 Introduction
798 Art District is located in the Dashanzi area, to the northeast of central Beijing. It is the site of state-owned factories including Factory 798, which originally produced electronics.Beginning in 2002, artists and cultural organizations began to divide, rent out, and re-make the factory spaces, gradually developing them into galleries, art centers, artists' studios, design companies, restaurants, and bars.

It became a "Soho-esque" area of international character, replete with "loft living," attracting attention from all around.Bringing together contemporary art, architecture, and culture with a historically interesting location and an urban lifestyle, "798" has evolved into a cultural concept, of interest to experts and normal folk alike, influential on our concepts of both urban culture and living space.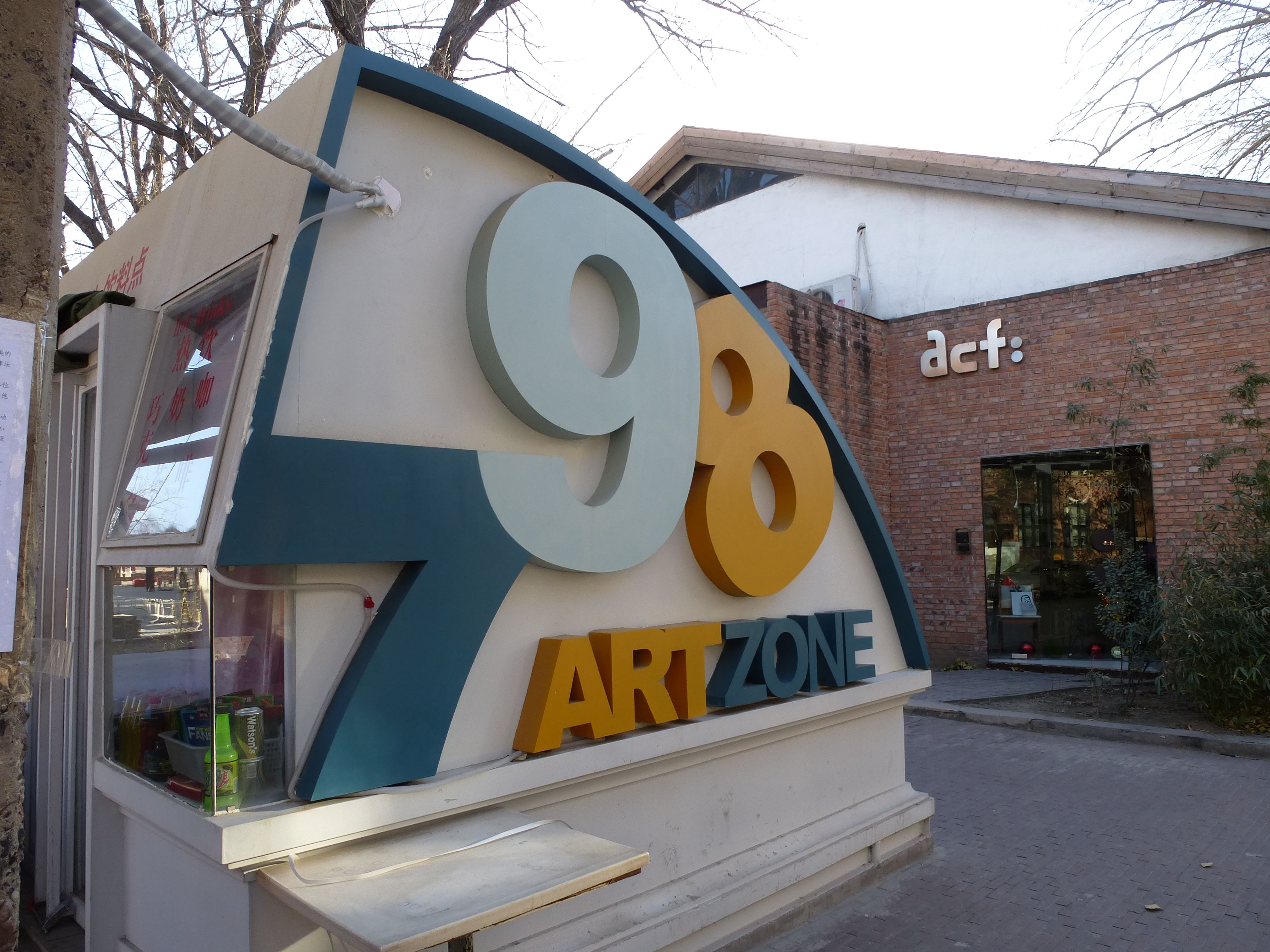 798 stands for much more than a three digit number: in Beijing these numbers symbolize the country's cutting edge art movement led by the Chinese vanguard, unchained artistic personalities with alternative life goals. The largest, most influential art district in China - the 798 - hosts world-class international and Chinese exhibitions in the midst of former weapons factories.The number of visitors to the 798 Art District reached as high as 75 million.

The 798 Art District provides creative people with an opportunity and an outlet to enthusiastically pursue their artistic ideals. It has also given them a unique, spiritual homeland. China's artists have truly inspired new life into an area of Beijing, resurrecting the ghosts of the past while breathing in energy and innovation in the present. Indeed, China's vanguard has turned an industrial graveyard into an artistic paradise.

History
The area occupied by it was once the place for North China Wireless Joint Equipment Factory. Afterwards, the corporation moved out of the Dashanzi District and leased those plants (798 factory being one of them). The architectural style, featuring simple design and varied composition, follows the Bauhaus way. Attracted by ordered design, convenient traffic, unique style of Bauhaus architecture, many art organizations and artists came to rent the vacant plants and transformed them. Gradually there formed a district gathering galleries, art studios, cultural companies, fashion shops etc. As the area where the early art organizations and artists moved in was located in the original area of the 798 plant, this place was named 798 Art Zone.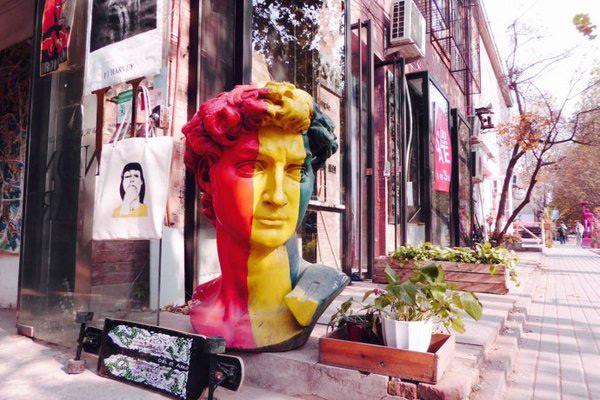 The Highlights of 798 Art Zone
798 Photo Gallery
Most of the photos are developed by the owner Chen Guangjun himself. Photos exhibited here are hard to see at other places.

798 Space
798 Space mainly provides venues for press conferences, fashion shows and other activities. One thing that must be mentioned here is that since the buildings of 798 Space follow the Bauhaus style, the roofs of the buildings are curved serrated, which is even rare to see in Germany.

Lord of Salt
This restaurant is known for its authentic Sichuan dishes. The chef comes from a little place in Sichuan Province, and his cuisine has an authentic Sichuan flavor. Spiced chicken with a wonderful taste is his specialty.

AT CAFé
Italian coffee is featured at this café. The owner Huang Rui believes that his coffee is much better than Starbucks'. Pizza and sandwiches are also good choices.

Long March Cultural Communication Centre
The owner is Lu Jie, a famous contemporary artist. In this centre, you can see the record of one of his early events in which he led a group of artists following the Long March route and communicating with the local artists. Folk art exhibitions here will also arouse your interest. Paper cuts done by Gao Fenglian, an old folk artist, cover all the walls.


How to get to visit 798 Art Zone
Metro Route:
Take Line 10 and alight at Sanyuanqiao Station. Leave from Exit C and find the Sanyuanqiao Bus Stop. Get on Bus 401 and off at Dashanzi Lukou Nan (Dashanzi Road Crossing South) Station.
Bus Route:
Take City Bus No. 401, 402, 405, 445, 909, 946, 955, 973, 988, or 991 to Dashanzi Road Crossing South or Wangyefen Stop.