Beijing Black Dragon Pond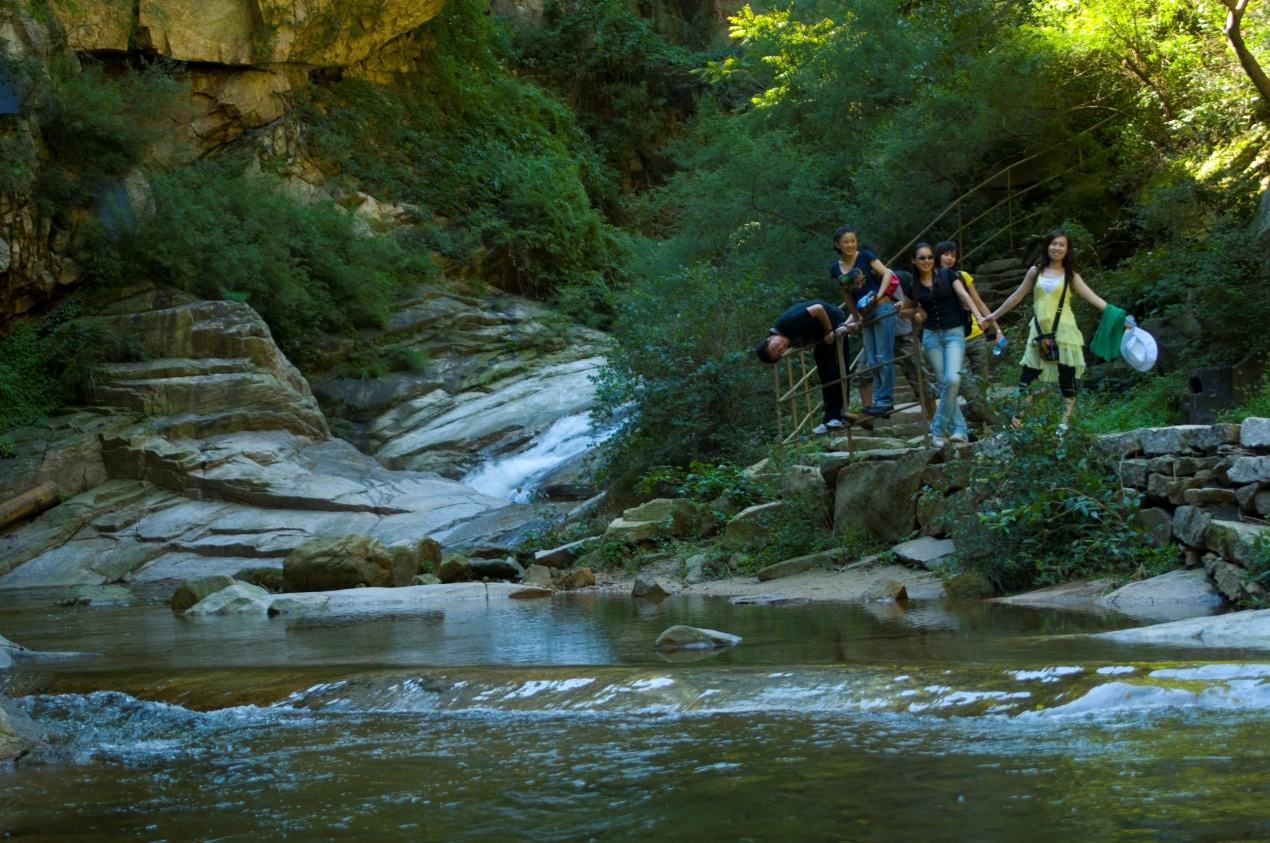 Introdution
Beijing Black Dragon Pond is a destination away from the central city. People visit this place in order to have a good walk. The pond is very attractive and boats can be hired in order to explore the region. Beijing Black Dragon Pond is also a good place to hike. There are rocky sections in this area that offers a lovely scenic view. Every summer, visitors from the urban oven flock to the pond to escape scalding temperatures. The getaway is home to 18 lagoons and three waterfalls with a height of 220 meters.
As a reliable water source to Yushui River, it has been contributing to the prosperity of Lijiang Ancient Town since its inception in 1737. Combined with the picturesque landscape and vantage point to admire the reflection of the snow-caped mountain, it has become a famed landmark of Lijiang City frequented by locals and shutterbugs around the world.
Must-See Attractions
Dragon God Temple
Dragon God Temple, together with Deyue Pavilion, Naxi Ancient Music Palace and Five-Hole Bridge, forms the main construction landscape in the Black Dragon Pond.
Originally used as a dragon king temple to pray for rains, it is now more of a wood carving museum, displaying a fine selection of wood-carving works from many contemporary famous masters around China.

Deyue Pavilion and Five-Hole Bridge, famed as the iconic buildings in Lijiang City, are the most attracting sites standing gracefully on the shimmering surface of Black Dragon Pond.

Surrounded by water on all sides, the garden-style Deyue Pavilion is only accessible by boat. The refined wood structure of the pavilion also embodies the highest level of woodcarving in ancient China.

The neighboring Five-Hole Bridge carved with stone elephants and lions cuts the Black Dragon Pond in two parts, under which lies the water outlet.

On the opposite side of Deyue Pavilion, stands the ancient drama platform called Naxi Ancient Music Palace, where visitors may enjoy the free performance of the unique ethnic music.

Five Phoenix Tower
Five Phoenix Tower, built in 1601 AD and moved here from Fuguo Temple in 1979, represents a perfect model of ancient Chinese architectures integrated with the architectural art styles of Han, Tibetan and Naxi.
It received the name for boasting five angles stretching towards the sky like five flying phoenixes, which, interestingly, are always visible whenever seen in any direction.

Seated against Elephant Mountain decorated with thriving trees and beautiful flowers, the exquisite building is laid out with picturesque appeal.
Dongba Culture Museum
Dongba Culture Museum1Dongba Culture Museum2Dongba Culture Museum3
Dongba Culture Museum, formerly known as Lijiang Museum, is the first county-level museum in Yunnan Province with a collection of more than 12,000 pieces of cultural relics.
Established in 1984, Dongba Culture Museum contributes a lot to the protection and promotion of mysterious Dongba culture, an important part of the ethnic culture of the main population in Lijiang "Naxi Minority".
Inside the antique Naxi-style courtyard architecture, well displays the precious genuine scriptures, paintings, sacrificial instruments concerning Dongba culture and ancient production and living utensils of Naxi Minority, all provided with introductory texts and pictures.
Information
Address: in the north west of Miyun Reservoir, Shicheng Town, Miyun Country;
Transportation: Take Xuanwumen Bus Special line to Heilongtan or Take Bus No. 980 at Dongzhimen to Heilongtan or Take outing No 3 Train at Beijing North Station to Shitanglu and then go to Heilongtan;
Admission fee: entrance fee is free, but the receipt of maintenance fee (RMB 80, valid for half a month) paid for visiting Lijian Ancient Town is required.
Tel: 010-69050028
Opening Hour: 7:00-19:00.