Dashilan Shopping Street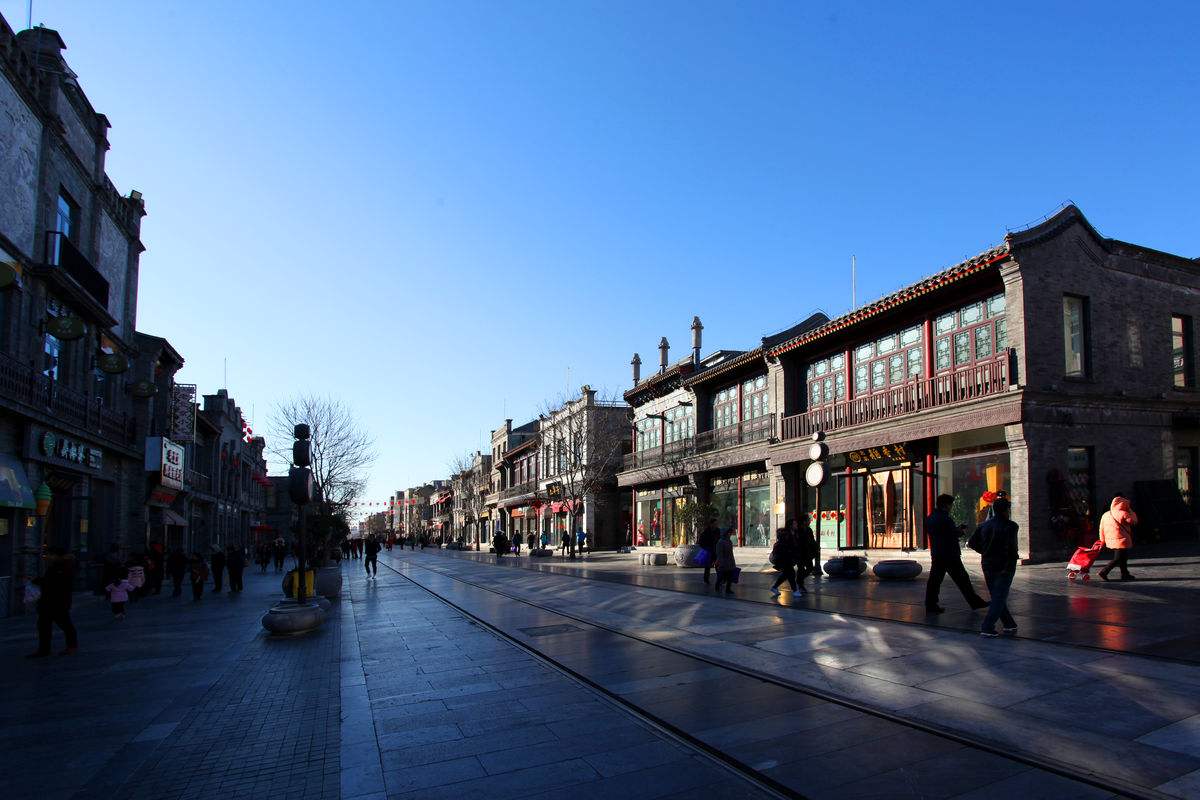 Introduction
Dashilan is located to the south of Tiananmen Square, west of Qianmen Street. Dating back to the Ming Dynasty (1368 to 1644 AD), the hutong has been a shopping strip for nearly 600 years, and remains one of the most memorable places-to-be in Beijing.
History & Background
Dashilan street was a commercial center of Beijing more than five hundred and eighty years ago. The name Dashilan comes from the large gates built at either end of the street during the Qing Dynasty to prevent street crime at night and as a safeguard against riots by the local Han people against the Qing. The fences built here were quite peculiar and kept for a long time.
In 1900, the entire street was burnt to the ground during the Boxer uprising before it prospered again with the returning merchants.
Business Street
Flashy lights, neon signs and cheap clothing stores vie for space. There are 36 businesses crammed along the alley. The impressive outlooks of silk fabric dealer Ruifuxiang, Chinese traditional medicine shop Tong Ren Tang and Chinese traditional cloth shoe maker Bu Ying Zhai all command the pedestrian's attention.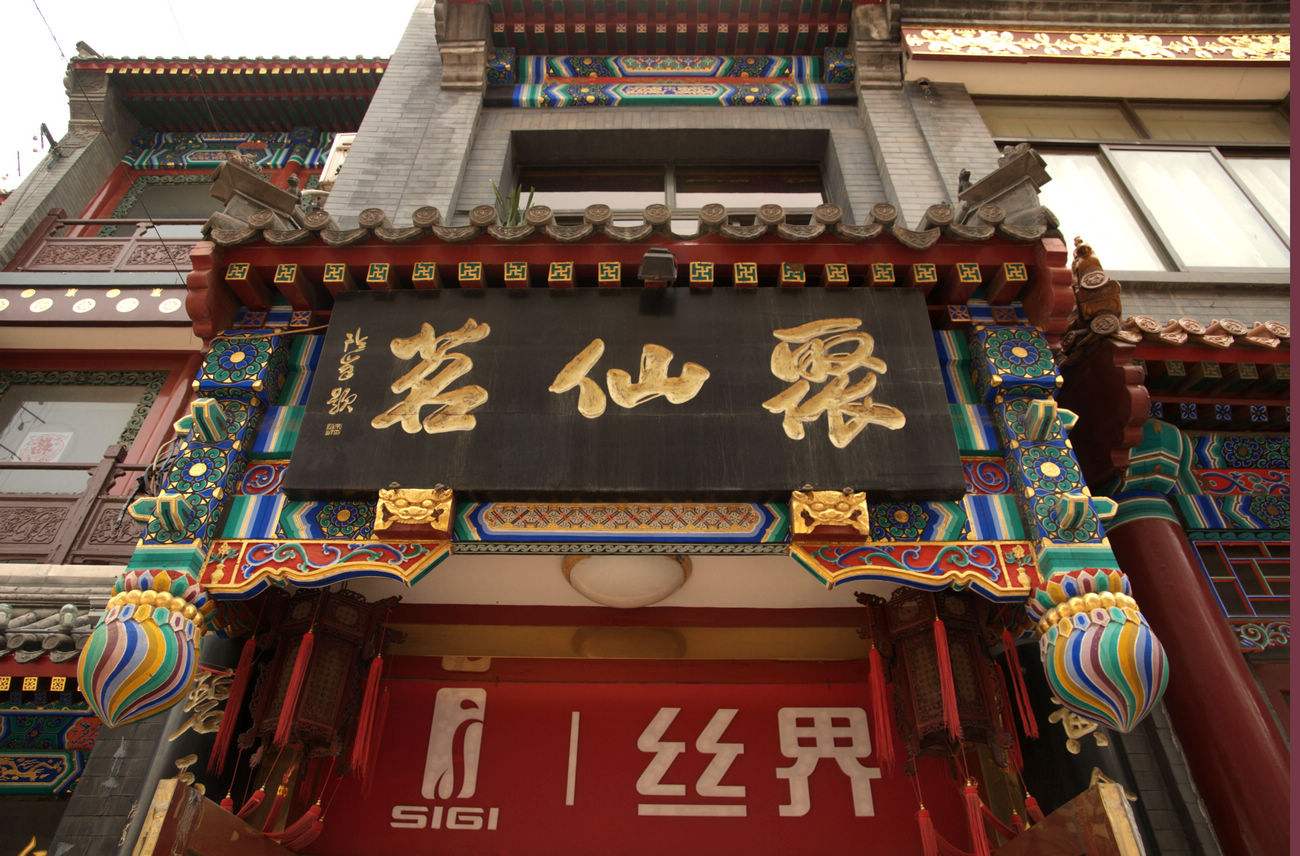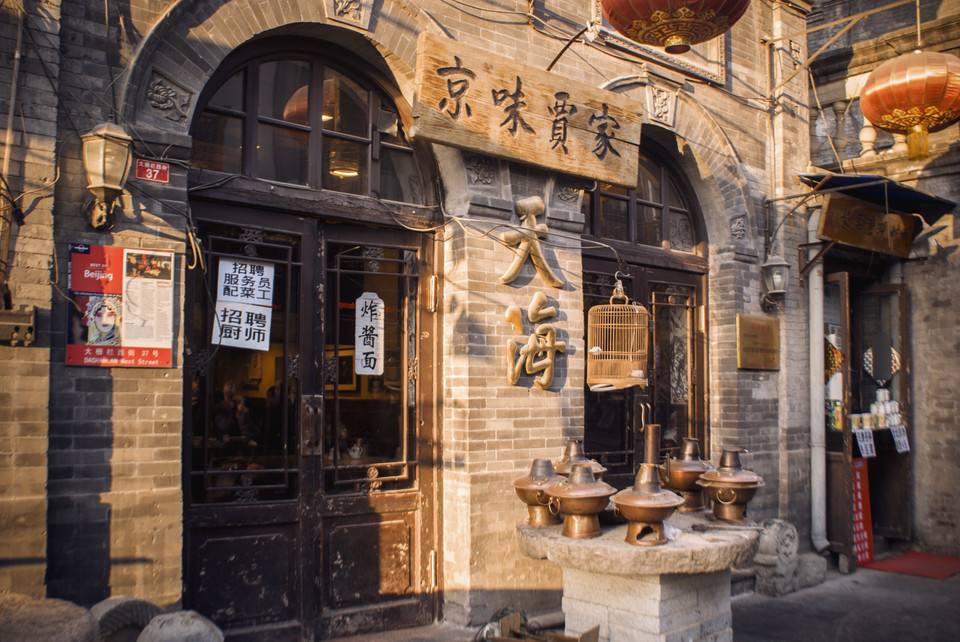 Restaurants, fruit shops and theaters compete for business. The red lanterns and bustle along the narrow street make for a quintessential Chinese experience, especially after dark.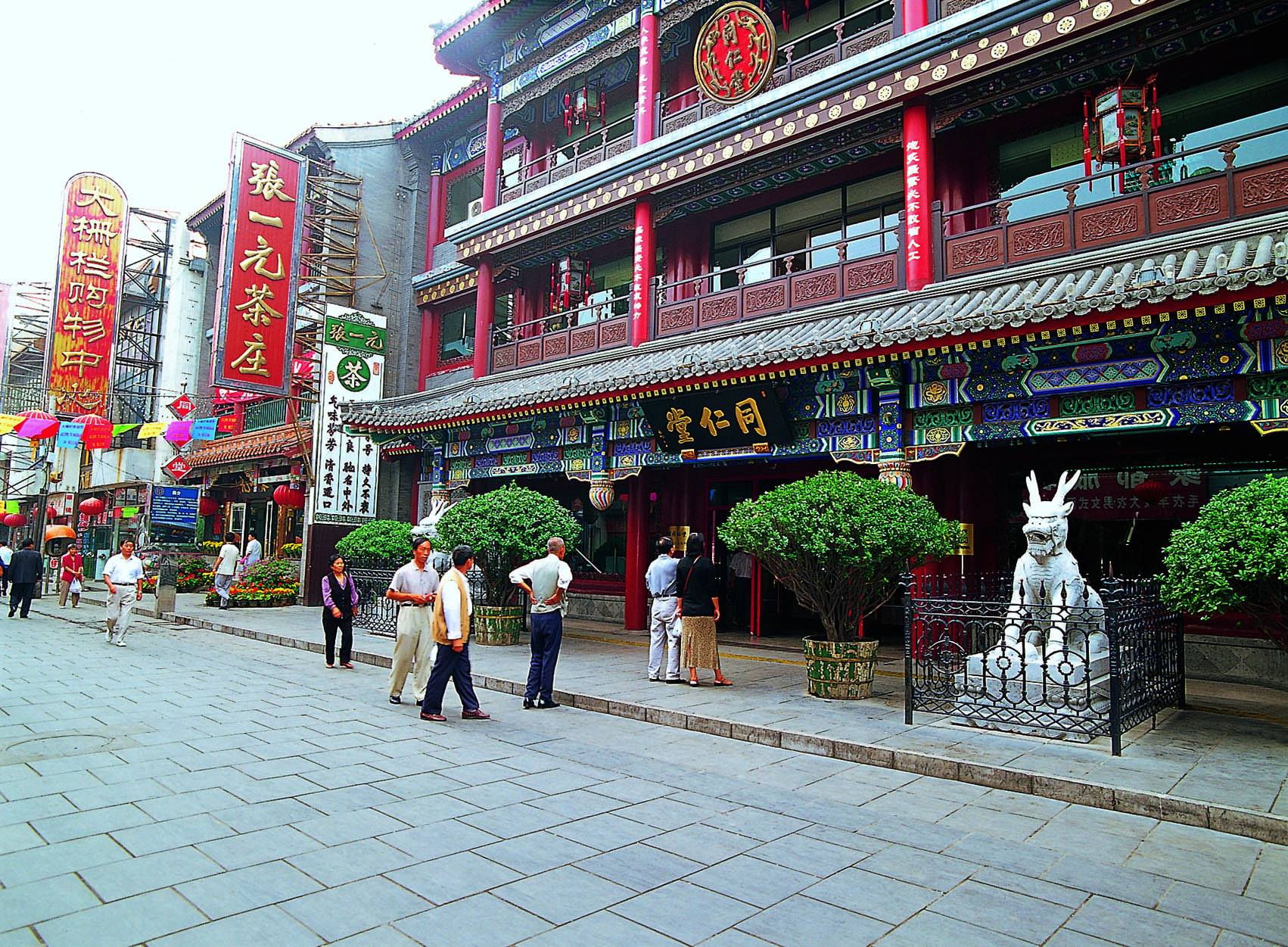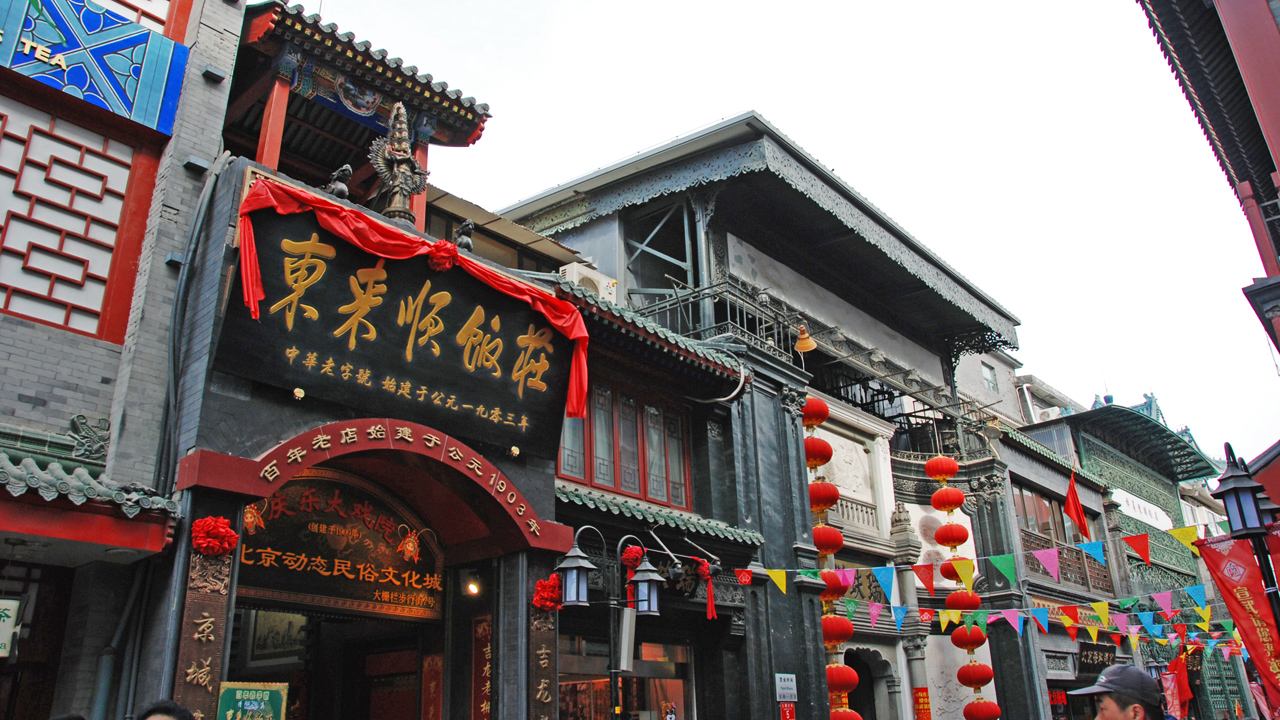 Information
Shops are open daily from 08:30 to 18:00.