Liulichang Cultural Street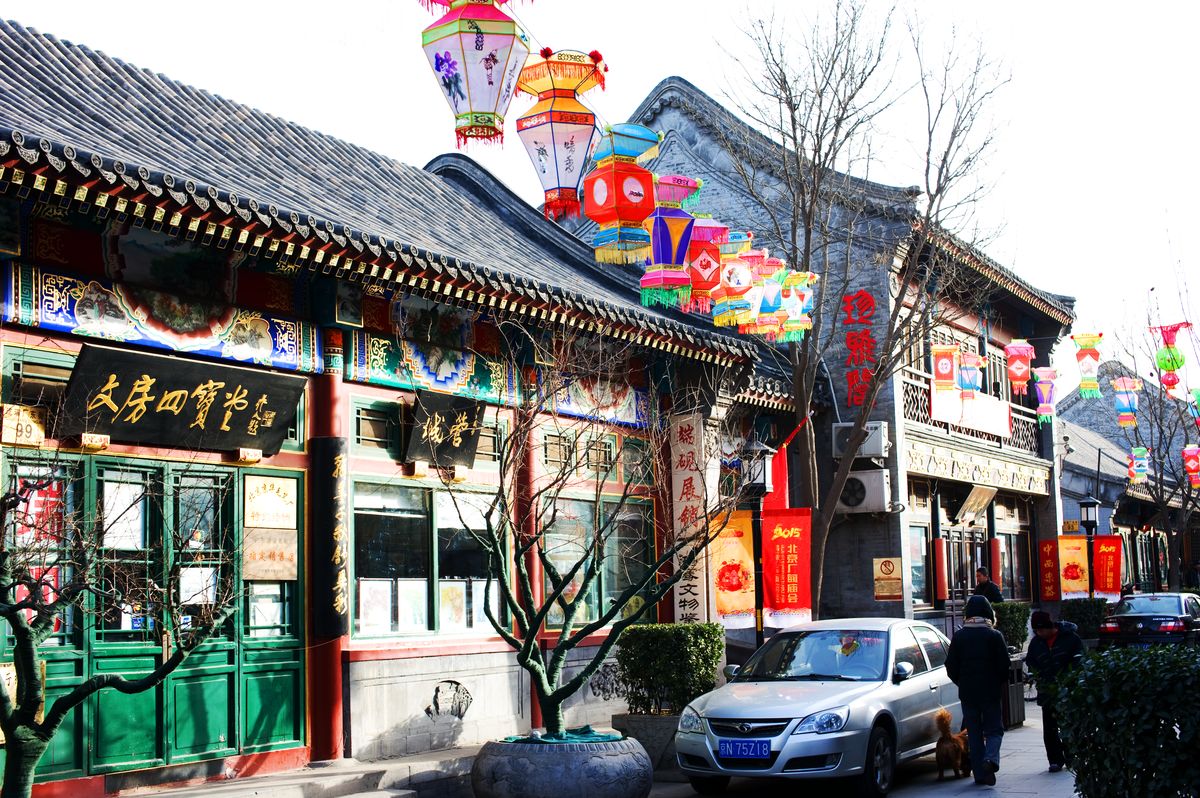 Introduction
Liulichang street is only 750 meters long, is located south of Hepingmen (Peace) Gate within walking distance of the Hepingmen Quanjude Peking Duck Restaurant. It was named Haiwang Village in the Liao and Jin dynasties. In the Yuan and Ming dynasties an official kiln was located here which produced glazed tiles for building imperial palaces. During Emperor Kangxi's and Qianlong's reign in the Qing Dynasty it became a well-know cultural street for selling antiques. Though the kiln was closed up in the Emperor Qianlong's reign, it has continued to be called Liulichang, or glazed tiles factory. It is a spot of historical and cultural interest that shows traditional Chinese culture, especially in terms of painting and calligraphy.

Liulichang has also won high reputation among writers and artists for the four treasures of study sold here–writing brush, ink stick, paper and ink slab. The famous Yidege, which opened in 1865, was the first manufacturer of Chinese ink. Daiyuexuan, created in 1916 and named after its creator, makes high-quality writing brushes, which were Qi Baishi's favorite.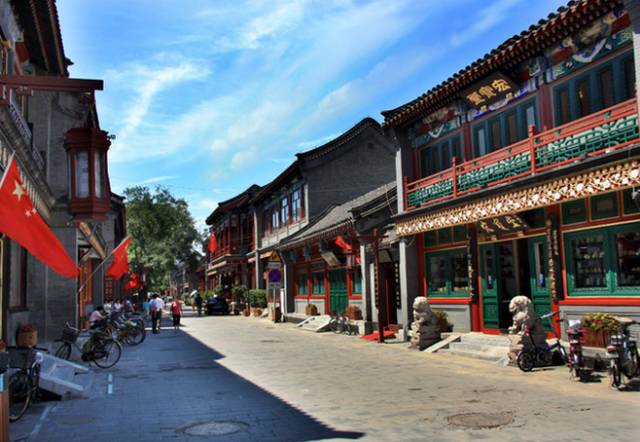 Some Recommended Shops
1. Wenkuitang Wenkuitang, situated in Liulichang Xijie, was set up by Wang Yunduan from Shulu county of Hebei province in the 7th year of the reign of Emperor Guangxu (1881). It was the largest secondhand bookstore in Beijing in the late Qing Dynasty. It not only sold books, but also collected, carve blocks for printing and publish books. Now it also sells the "scholars' four jewels" (writing brush, ink stick, ink slab and paper), paintings and ornaments.
Address: No.34, Liulichang Xijie, Xuanwu District, Beijing Phone number: 8610-63020834

2.Beijing Painting Shop, formerly known as Beijing Fine Art Company but now affiliated to Beijing Gehua Cultural Development Company, is one of the earliest professional painting shops in contemporary China. It moved in 2003 from No.289, Wangfujing Street to No.44, Liulichang Xijie.
Address: No.44, Liulichang Xijie, Xuanwu District, Beijing Phone number: 8610-63183640

3.Beijing Qingmige Paintings is a long-established brand shop in Beijing's Cultural Street. Qingmige took the name of Ni Zan's private library of the Yuan Dynasty where he kept thousands f books. Though the ownership of the Qingmige library changed many times, its name has been kept unchanged. So, it has a history of more than 650 years.
Address: No.52, Liulichang West Street, Xuanwu District, Beijing Phone number: 8610-63017697


Information
Address: Liulichang Street, Xuanwu District, South of Hepingmen Gate.
How to get there: Take subway Line 2 and get off at Hepingmen Station; Take City Bus No. 6, 14, 15, 25, 50, 53, 57, 102 and 105.
Opening Time: All day
Admission: free