Longqing Gorge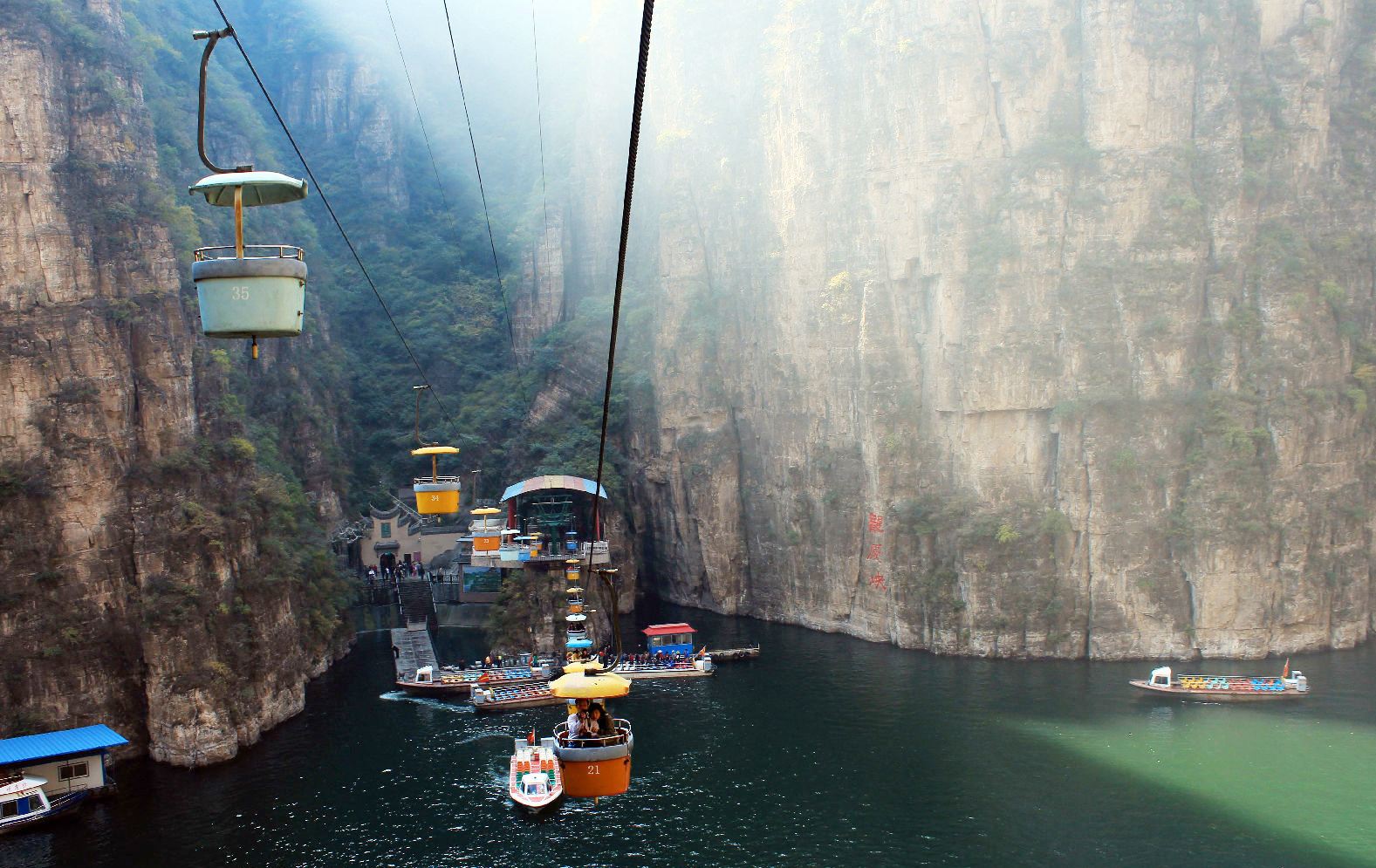 Introduction
The Longqing Gorge Natural Scenic Area is located 10 kilometers northeast of the county seat of Yanqing. Known as "Lesser Lijiang river outside the Great wall" and "The Small Three gorges of China," it is one of Beijing's top 16 tourist sites. Longqing Gorge covers an area of 119 square kilometers. The main scenic spots include the largest dam in Northern China-a concrete dam more than 70 meters high. Here tourists can see waterfalls in summer and icefalls in winter.
When you arrive at the spot, the first thing you will see is the Longqing Dam. The seventy-meter-high dam is inset between hills. Looking to the north side from the dam, the picturesque scenery of hills and white clouds reflected in deep green water can be appreciated.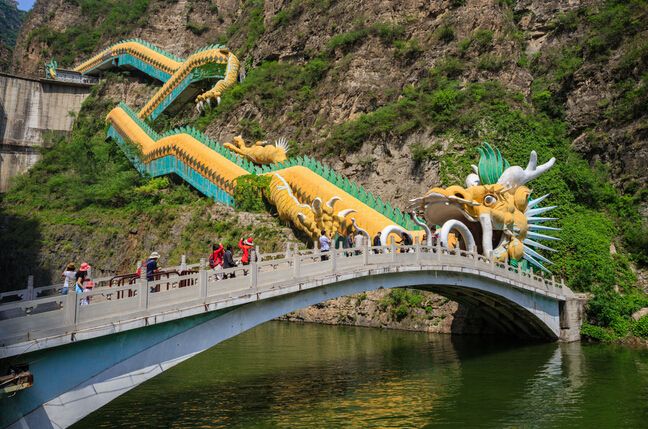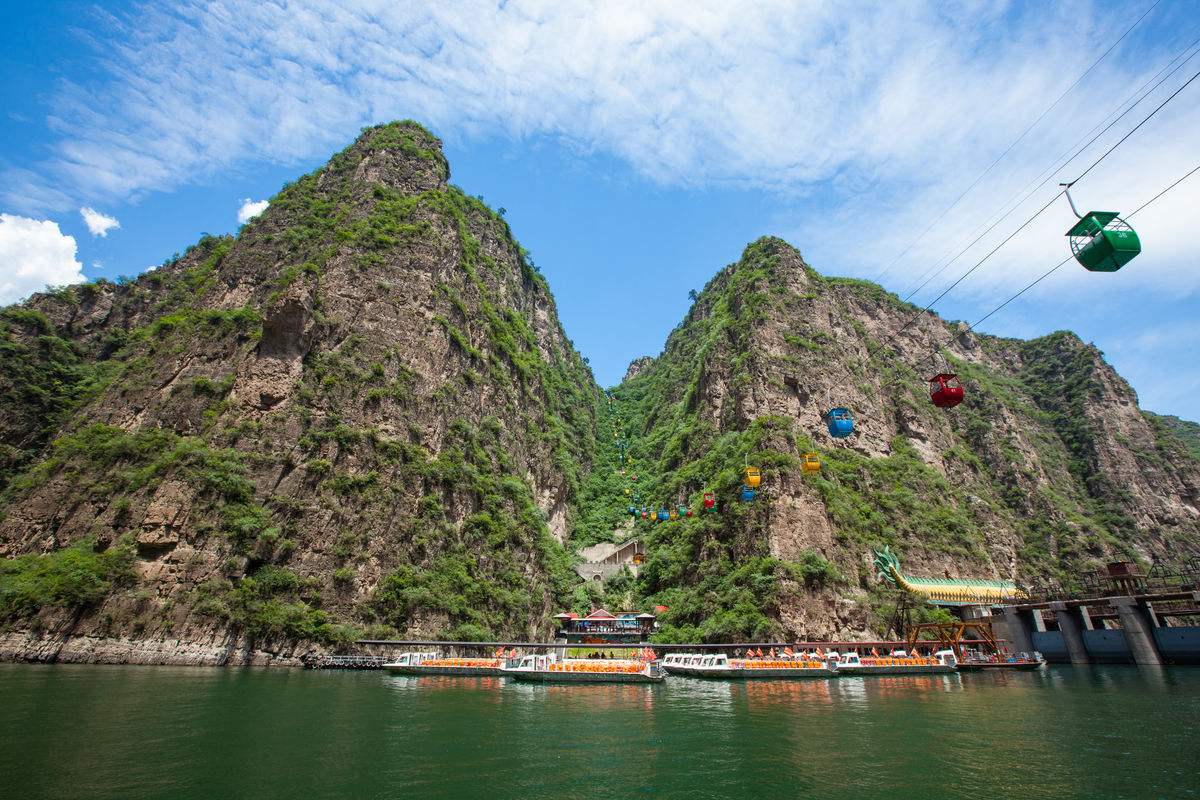 Getting down from the dam, you have to enjoy the river and hills by cruise. Every turn around a hill in the river will surprise you because of the new view. The scenery here combines the charm of rivers in southern China and the magnificence of mountains in northern China, which will give you a deep impression. Along the river you will see the heavily forested steep cliffs and the bare limestone in different fantastic shapes, eroded by the natural power of water. Many of these rocks and hills have their own names, such as: Comb Hill, Immortal Taoist Temple, Flowers Cave and Jingang Temple.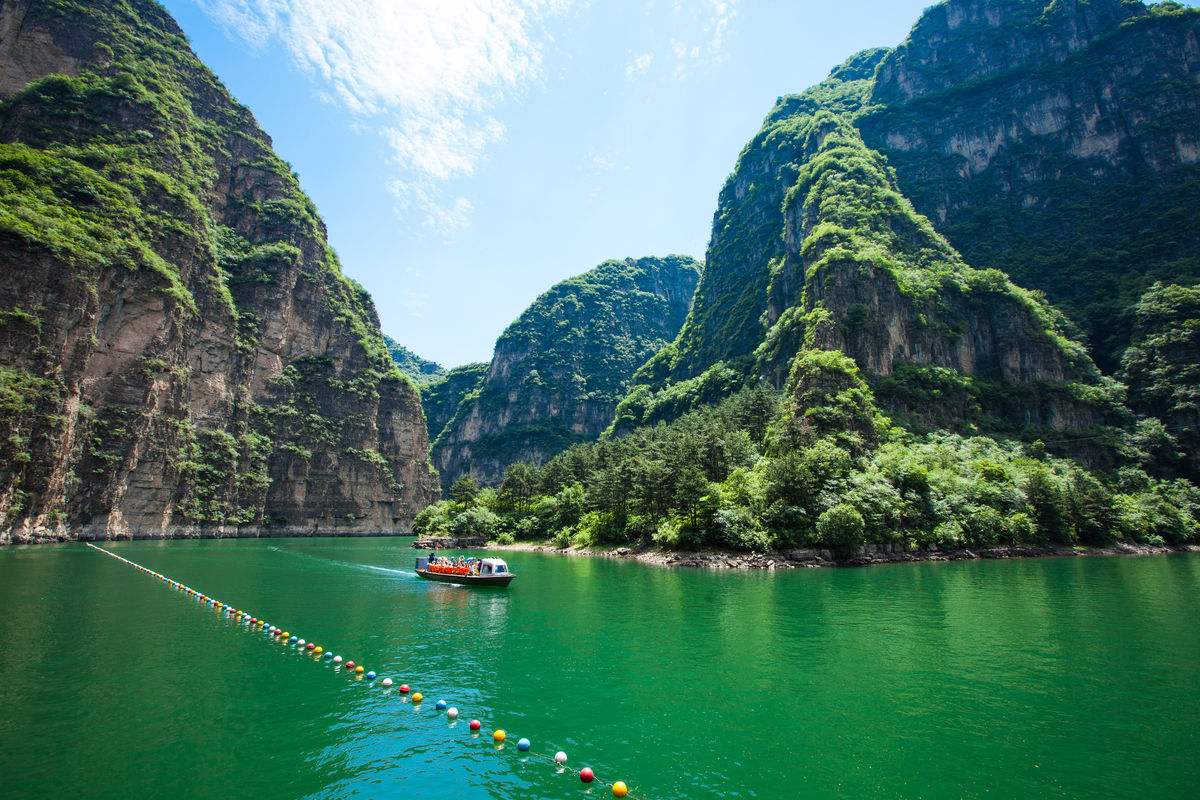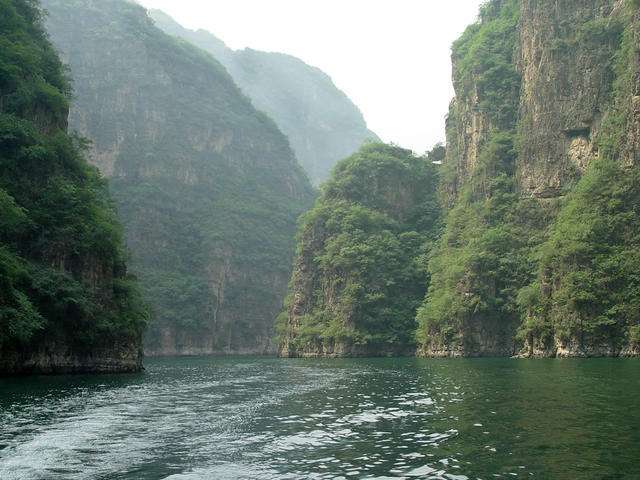 Highlight
In addition, it is special for its ice lantern show in winter from January to February. Although every year, the lantern show has its own theme, but the spectacular icefall against the dam wall is always the highlight. If you are keen to see the marvelous combination of the natural wonder and human creativity, you can go there during the winter.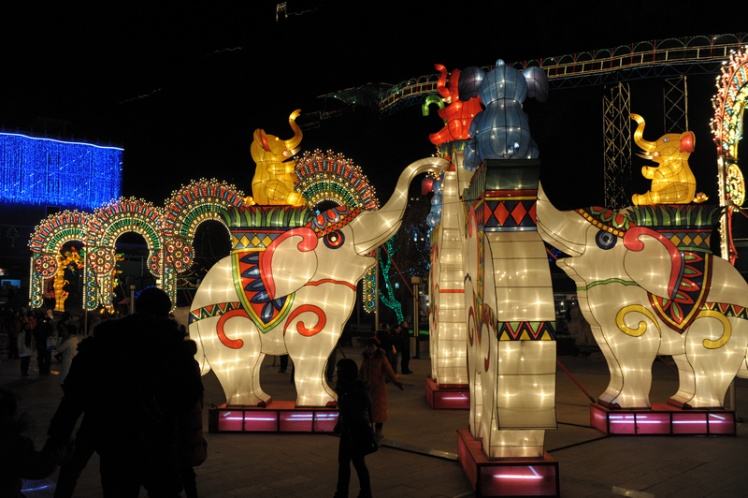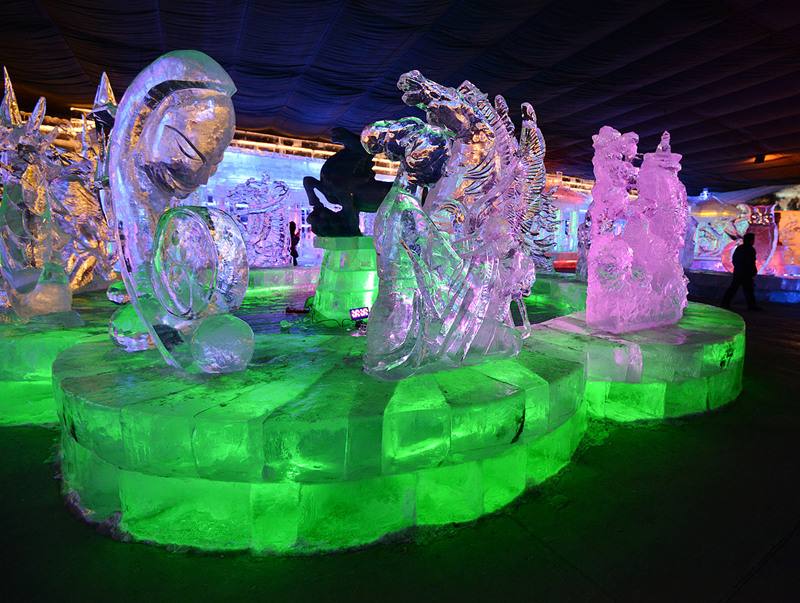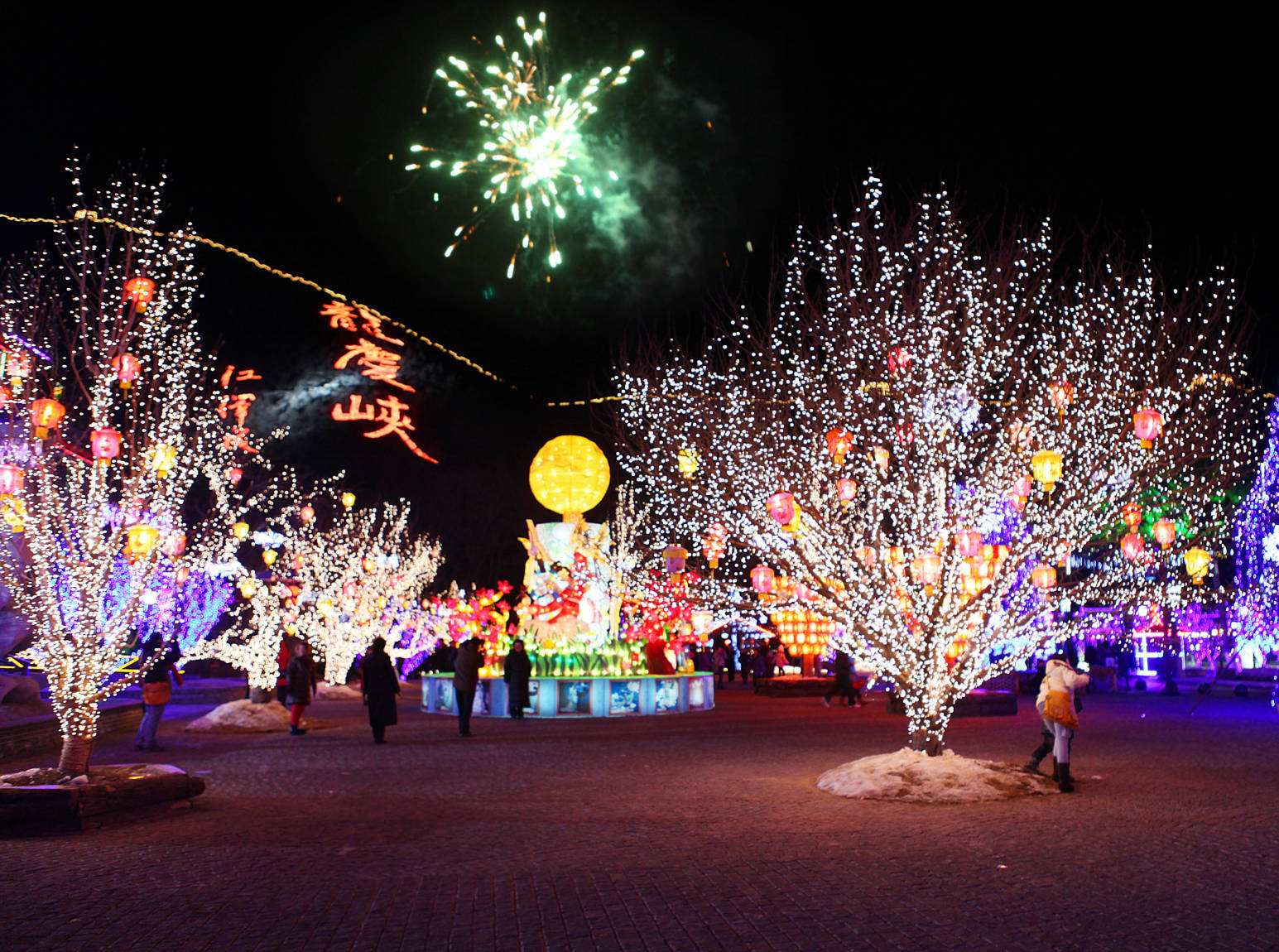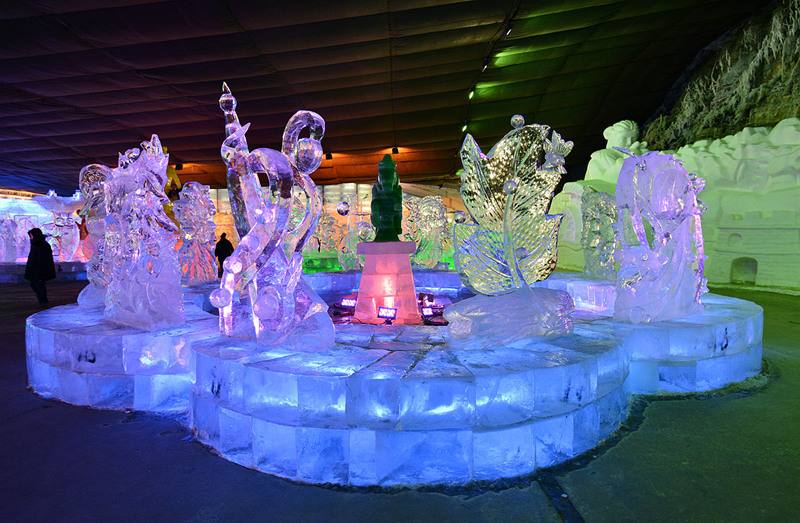 Information
Opening Hours:
It is open from 09:00 ~ 17:00 (April 10 to November 15, and January 15 to the end of February)
Transportation:
1. Take Bus 919 in front of Arrow-like Building every five minutes at Deshengmeng to Yanqing County and then change to Bus 875. The bus starts at 05:30 and ends at 18:00.
2. Take Railway S2 at Beijing Northern Station to Yanqing station and then change to Bus 875.