Meridian Gate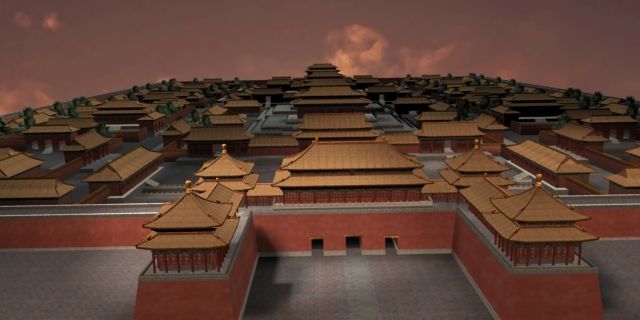 Introduction
Meridian Gate (??) is the south gate of the Forbidden City, with height of 35 meters (114.8 feet). It opens to the south and is located on the meridian line in Chinese culture, thus it gained its name Meridian Gate. It was also named Wufenglou (Five-Phoenix Tower), since on the gate there are five towers connected through a veranda, which look like the unfolding-wing phoenixes.
History & Background
The design of the Meridian Gate originated in the Han Dynasty (206 BC - 220 AD) as a defensive measure. The entrance to the palace could be defended by archers from three sides. A variation of this defense is found on many city gates. The wings are joined with another wall to provide a trap should the enemy break through the outer wall. That provided the best defense of the weakest point. The fourth wall of the enclosure was not necessary on the Forbidden City since there were two more exterior walls well distant from the palace enclosure.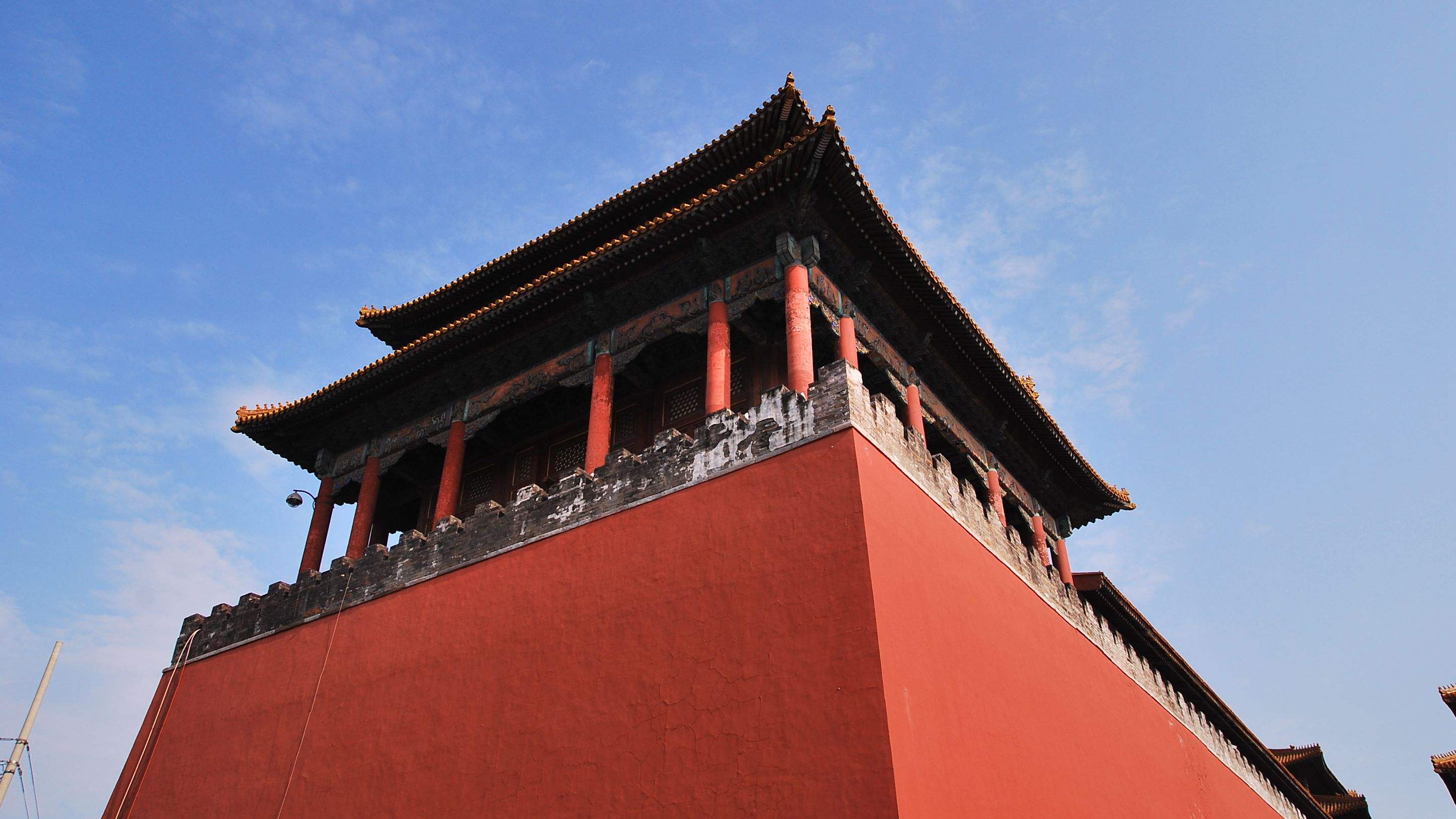 Function & Structure
The Meridian Gate ?? can be seen as a welcoming gesture, but it is actually a defensive design. If the enemy ever made it this far, the defensive forces could fire down upon the attackers from three sides.
The more usual use was ceremonial. There are five doors in the gate, three in the middle and two to the side in the wings. The center gate was reserved for the emperor and, of course, the attendants carrying his sedan chair. The gate on the west was for family members and the one on the east was for high ministers and the military of high rank during processions. The far doors were only used during grand receptions and parades for those of lesser rank.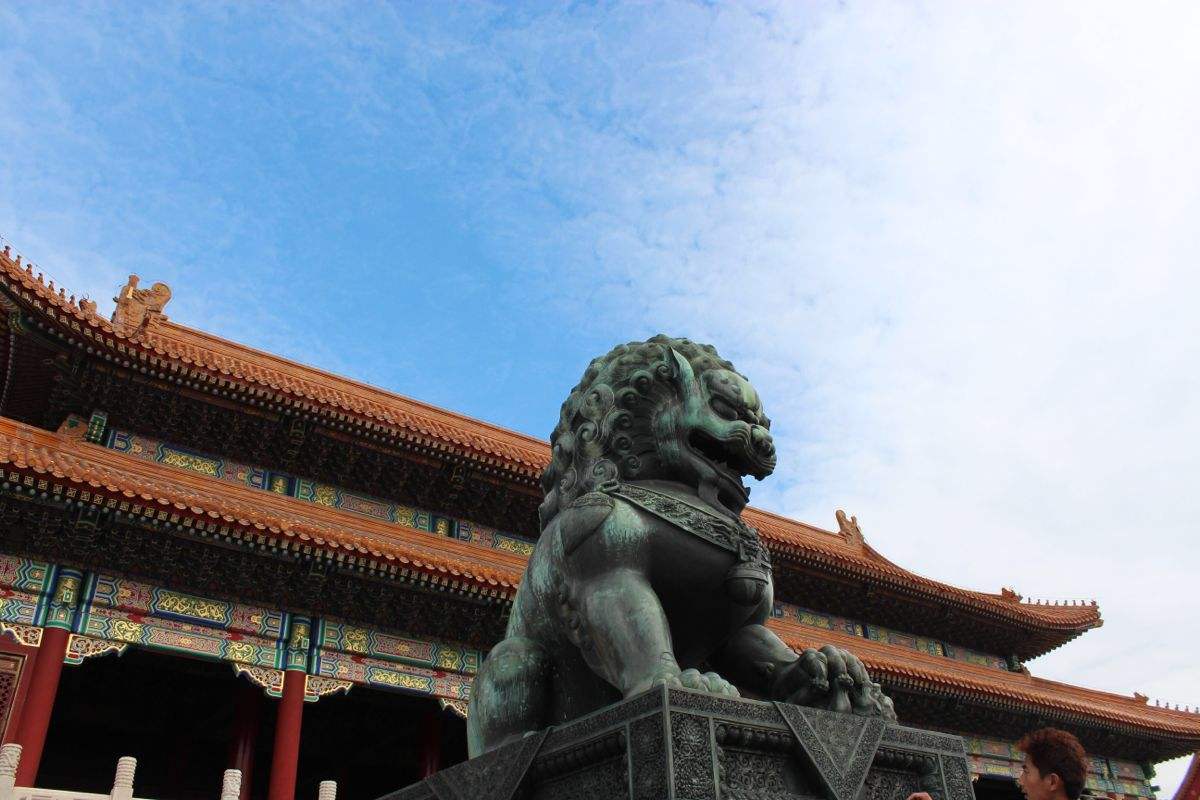 The west side door was for the military and the east for low ranking ministers. If foreign dignitaries were allowed to march in the procession, they used the west side door with the military. In the early days of the Forbidden City the Meridian Gate was truly the "front door" and was a formal entrance. Trades people and those on ordinary business would use one of the other gates, such as the east gate we saw earlier.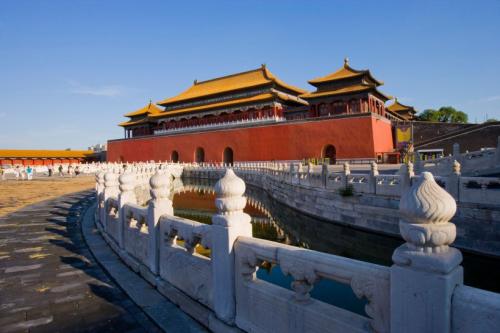 The area was also used for punishments - whippings for one infraction or another. The emperor would be presented with prisoners of war after major battles at this gate. There were some executions in the area, but it was not the rule. On a happier note, when the emperor married, the empress would enter the Forbidden City through the center door on her wedding day. The three highest ranking scholars in the national examinations would leave the Forbidden City through the central door. This privilege was symbolic of the importance paid to scholarshiip and the promise of future service to the country and the emperor.