Millennium Monument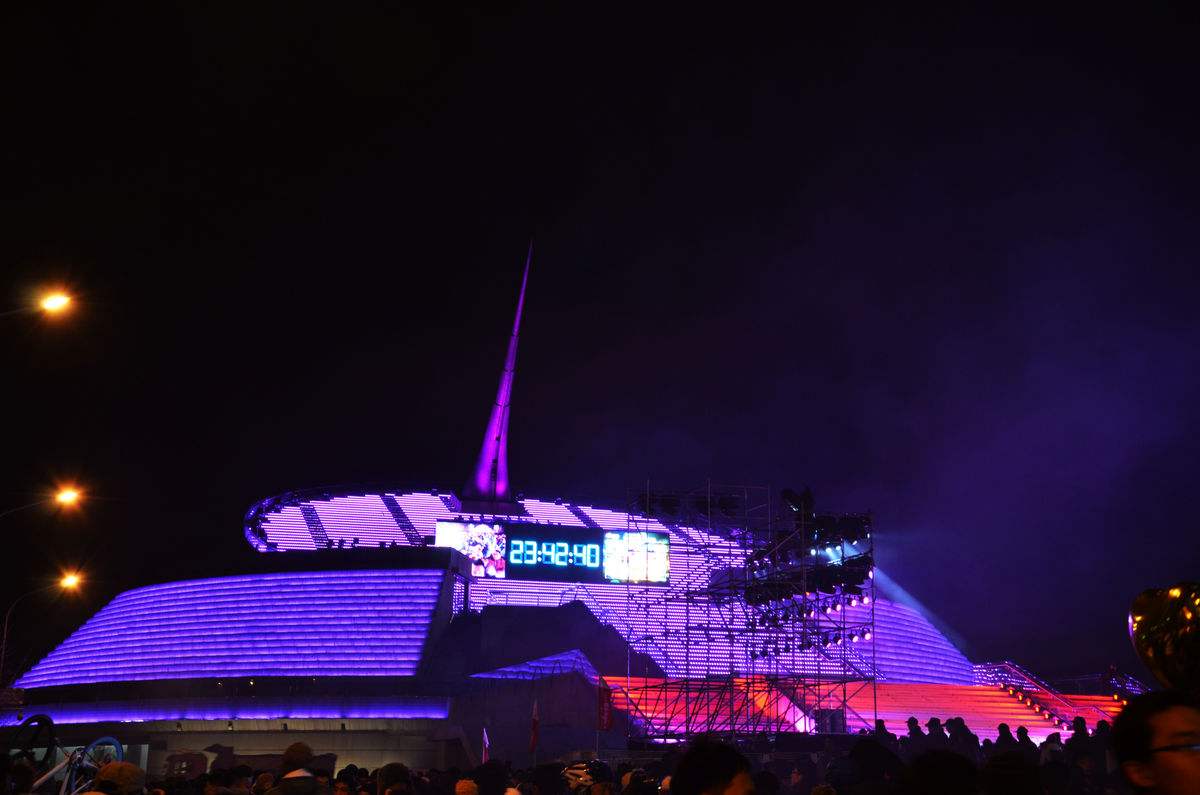 Introduction
The China Millennium Monument sits on the extension line of Beijing West Chang'an Avenue, and consists of the main sundial structure, the Bronze Corridor, the Flame Square, the Centennial Hall, the Art Pavilion, etc. It was constructed to welcome the new millennium--the 21st century.
The China Millennium Monument depicts the uniquely Chinese world outlook and aesthetic spirit with poetic language giving prominence to "water" and "stone" in its overall artistic design. The main structure is composed of the static corridor and rotating facades, and on the exterior wall of the architecture with a whirling track design are engraved symbolic patterns of the 56 nationalities of China. A level and round stage with a diameter of 14 meters at the center of the rotating structure serves as the central arena for art performances, singing and dancing, and symphonies as well as other large open-air events.
Information
Address: No. 9 A, Fuxing Road, Haidian District Subway line 1 or bus 1, 4, 21, 57, 320
Tickets: 30RMB for ordinary visitors, 15RMB for students, 25RMB for group visitors
Opening Hours: 8:00-18:00 Monday through Thursday and 8:00-21:00 Friday through Sunday in summer; 8:30-17:30 Monday to Sunday in winter.