Shenyang Travel Guide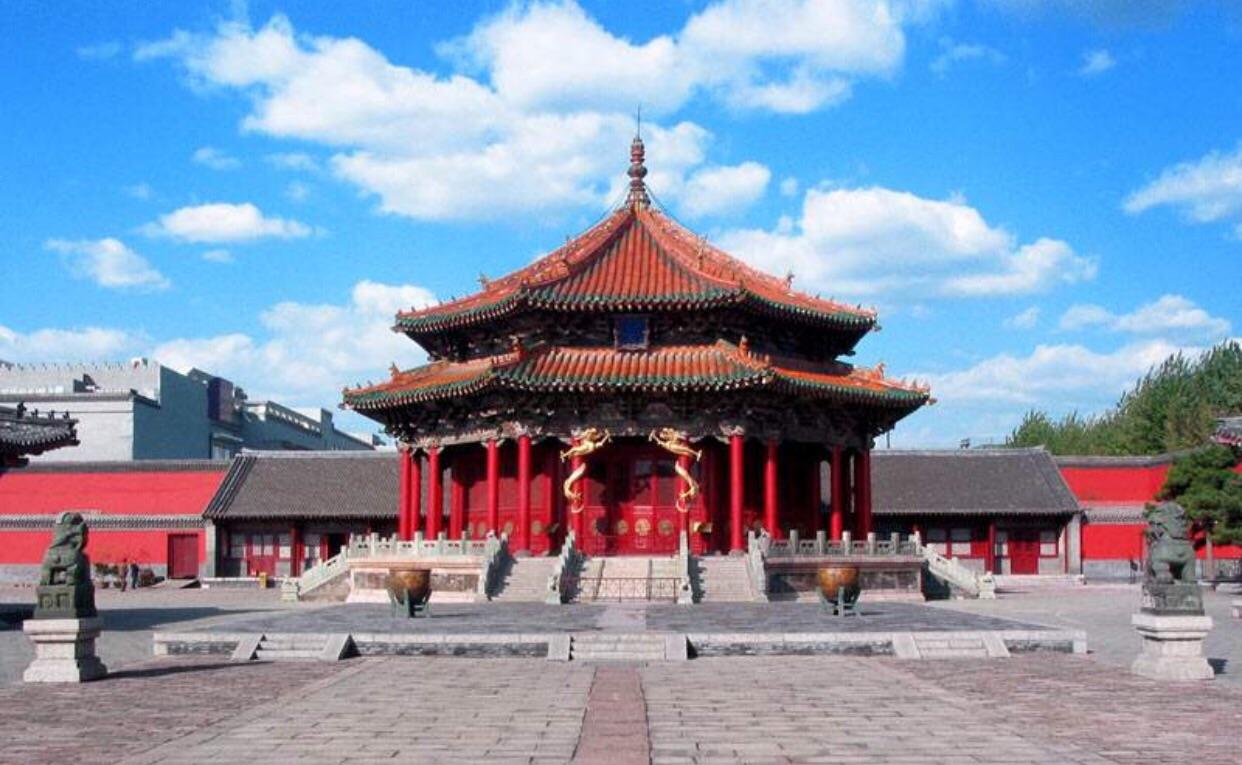 Overview
Shenyang,short for "Shen", formerly known by its Manchu name Mukden or Fengtian, is the provincial capital and the largest city of Liaoning Province. Shenyang is located in the northeast of China, the middle of Liaoning Province, and the center of Northeast Asia economic circle and Bohai economic circle. Shenyang is a famous historical and cultural city and the birthplace of the Qing Dynasty.
History & Background
The history of Shenyang can be traced back to 30000 years ago, and human activities have taken place in the Paleolithic age. By 7200 years ago, the earliest Xinle tribe had farmed, fished, hunted and thrived here. This is the first step to urbanization.
In 300 BC, "Qin Kai", the general of Yan State, led the army to expel "East Hu People" (nomadic people from Mongolia), and then built the first city "Hou city" here. "Hou city" is the Lookout city. "Hou city" had a large scale in the Western Han Dynasty. In Tang Dynasty, it was renamed "Shenzhou".
In 1296, the "Hou city" was rebuilt in the Yuan Dynasty, and Shenzhou was changed to "Shenyang Road". The word "Shenyang" (??) here is derived from the words of Shenzhou (??)and Liaoyang(??). Since then, the name "Shenyang" has officially appeared in the historical materials, with a history of more than 700 years.
In 1625, the emperor Taizu of Qing Dynasty moved his capital here and established the Qing Dynasty, which was the turning point of Shenyang's history. In 1634, Emperor Taizong of Qing Dynasty called Shenyang "a prosperous city favored by god" and renamed it "Shengjing".
After the founding of new China, Shenyang has become an important industry base, mainly for equipment manufacturing industry, known as the "Equipment Department of the Republic".
Basic Information
Dialing code: (+86) 024
Zip code: 110000
Area: Harbin has an area of 12948 thousand square Kilometres
Population: about 8.316 Million

Administration
Shenyang City has jurisdiction over 10 districts, 2 counties and 1 county-level city under its management, with a total area of 12948 square kilometers and a population of 8.316 million.
Location
Shenyang is located in the south of Northeast China, the middle of Liaoning Province, the south of Liaodong Peninsula, the north of Changbai Mountain, and within the Bohai economic circle. It is an important junction between the Bohai region and the northeast. Shenyang is a key industrial, transportation, and commercial center of the country, which plays a role in the country's trade with Japan, Korea, the US, and other countries of the world.(Latitude and longitude coordinates are: 41.799999, 123.400002)
Climates
Shenyang has a temperate semi humid continental climate, with an annual average temperature of 6.2-9.7 ?. Since 1951, the highest extreme temperature in Shenyang is 38.4 ?, - 33.1 ? (1950) the lowest. It's windy in spring and sunny in autumn. The temperature changes rapidly and lasts for a short time in summer. Winter is longer, nearly six months, less snow.
Public City Transportation
The traffic in Shenyang is very convenient. There are 254 bus lines, 4 subway lines and 18000 taxis. There are also a few trams with a passenger capacity of up to 10 million.
Tranportation
Highway
Shenyang has 5 expressways and 8 bus hubs, with convenient transportation.
Railway station
Shenyang is one of the railway hubs in Northeast China, where Beijing Harbin railway, Shenda railway, Shenji railway, Shendan Danyuan railway, Shenjia railway, Shenshan railway, Sufu branch line and Harbin Dalian high speed railway meet. Shenyang railway station, North Shenyang railway station and South Shenyang railway station are the main railway stations in Shenyang.
Flight
Shenyang Taoxian International Airport is one of the eight regional hub airports determined by the national public air transport system. It is the largest composite gateway hub airport in Northeast China. Located in the center of Shenyang metropolitan area, is a shared airport of eight cities, 20 kilometers away from the center of Shenyang. It has a number of domestic air routes to major cities across the country. It is a window for Northeast China to contact countries, including Hong Kong, Taipei, Macao, Taichung, Tokyo, Pyongyang, Seoul, Qingzhou, Daegu, Busan, Osaka, Sapporo, Fukuoka, Jeju, Frankfurt, Los Angeles, Sydney, Singapore, Bangkok, Paris, Kuala Lumpur, Nagoya, Wenge International and regional routes in China, Melbourne, Munich, Moscow, Novosibirsk, Irkutsk, Khabarovsk, Phuket, mupu, etc.
What to see in Shenyang
The main landmarks of the city include Beijing Park (Zhaoling Tombs), Shenyang Imperial Palace, Chang'an Temple, Shenyang Qipan Mountain Ski Resort, Nanguan Catholic Church, cultural centers, shopping malls, and many others.
Beijing Park (Zhaoling Tombs)
Zhaoling Tombs, the mausoleum of the second generation of founding monarchs of Qing Dynasty, is located in the north of Shenyang, so it is also called "North Mausoleum". The cemetery covers an area of 160000 square meters. In addition to the empress, Zhaoling tombs also has a group of beautiful empresses. It is the most representative mausoleum in the early Qing Dynasty and one of the most complete ancient mausoleum buildings in China.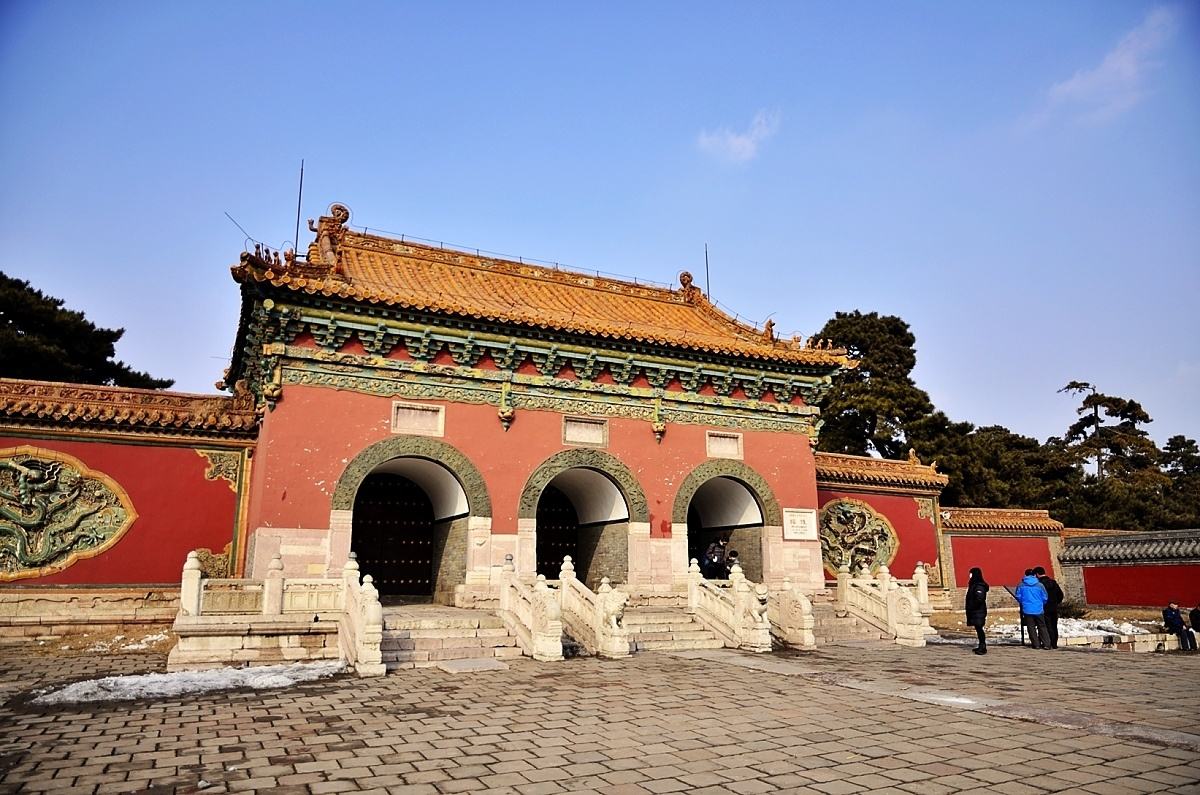 Shenyang Imperial Palace
Shenyang Imperial Palace is located in Shenhe District, also known as Shengjing palace, which was the palace in the early Qing Dynasty. It was founded in 1625 and completed in 1636. The total area is 63,272 square meters. It is not only one of the two remaining royal palace buildings in China, but also the only royal building complex outside the pass. After the Qing Dynasty moved its capital to Beijing, the Imperial Palace was called "the palace of capital accompanying" and "the palace of capital staying". Later it was called Shenyang Palace Museum. It inherits the Chinese ancient architectural tradition in the architectural art and integrates the Han, Manchu and Mongolian architectural art. It has a high historical and artistic value.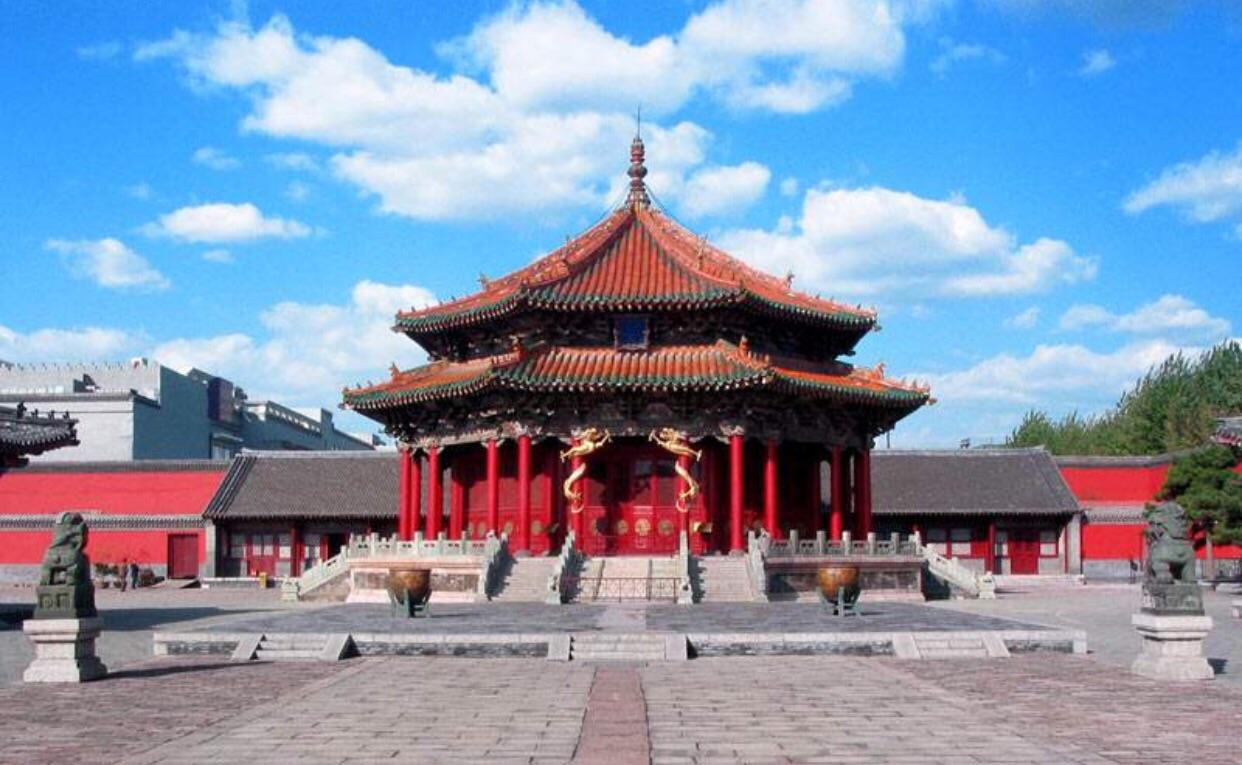 Chang'an Temple
Chang'an temple is located at No. 6, Chang'an Temple Lane, Chaoyang Street, north of the famous commercial street "Middle street" in Shenyang. It is the oldest building complex in Shenyang. It is said that Li Shimin, the Emperor Xuanzong of Tang Dynasty, who named Chang'an temple, which means "long-term peace and stability". Therefore, it is said that "Chang'an temple first, then Shenyang City".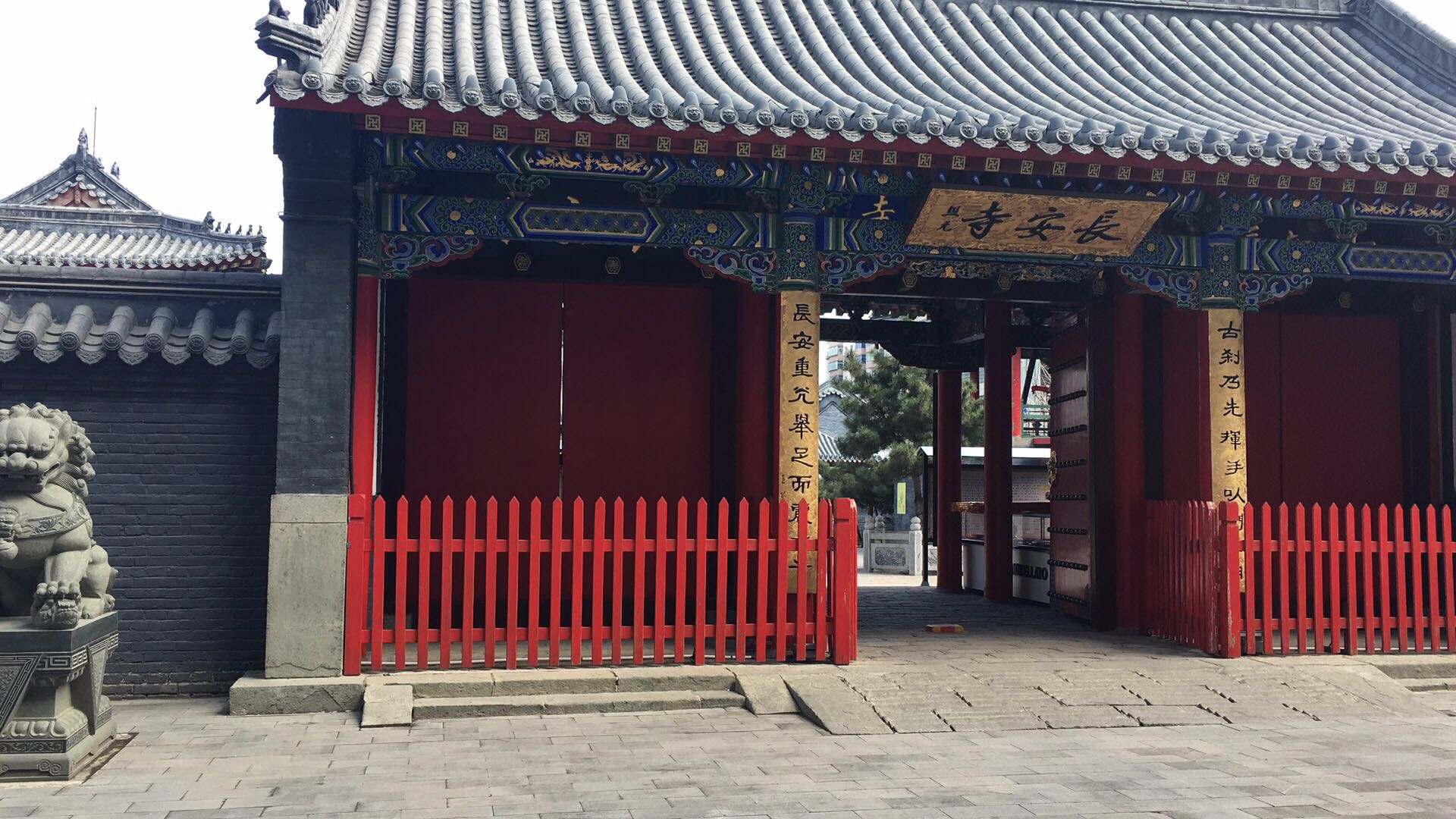 Shenyang Qipan Mountain Ski Resort
Shenyang Qipan Mountain ski resort covers an area of 500000 square meters. The surrounding trees are dense, the mountains are rolling and the ice is vast. The daytime temperature is between - 5 ? and - 15 ? all the year round, which is the best winter tourism place integrating tourism, viewing, sports, entertainment, leisure and vacation.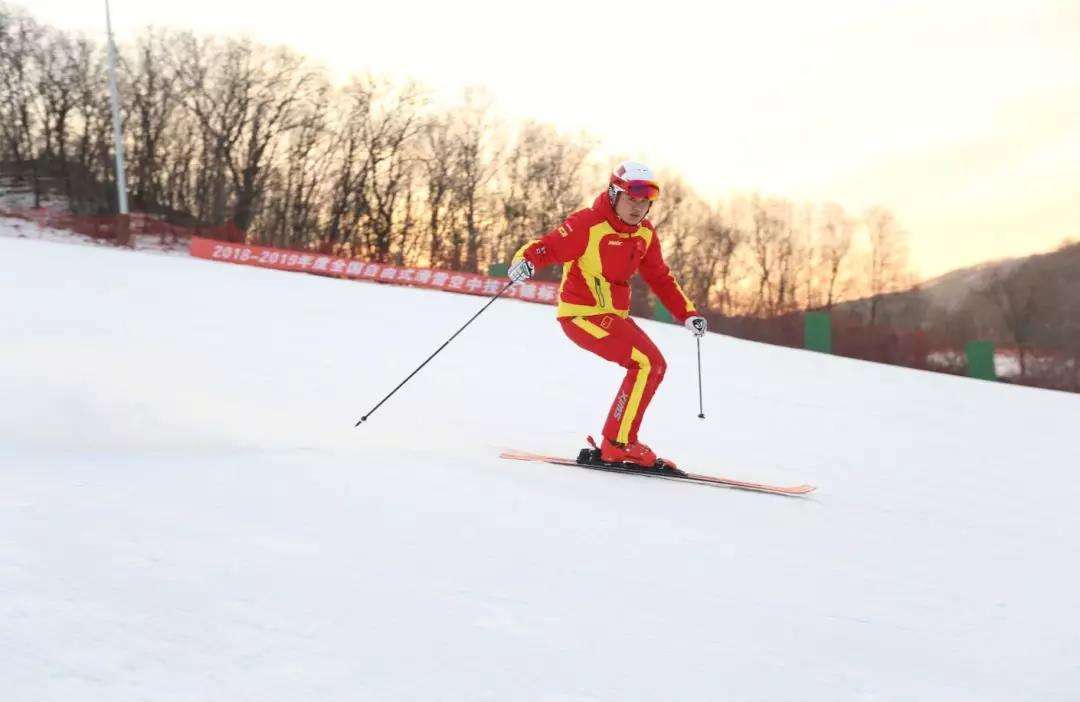 Nanguan Catholic Church
Located at No. 40, Nanlejiao Road, Xiaonan street. The church was originally built in 1878 by French missionary Fang ruowang. It was burned in 1900, and the existing building was rebuilt in 1912 by the Archbishop of suleiris of France.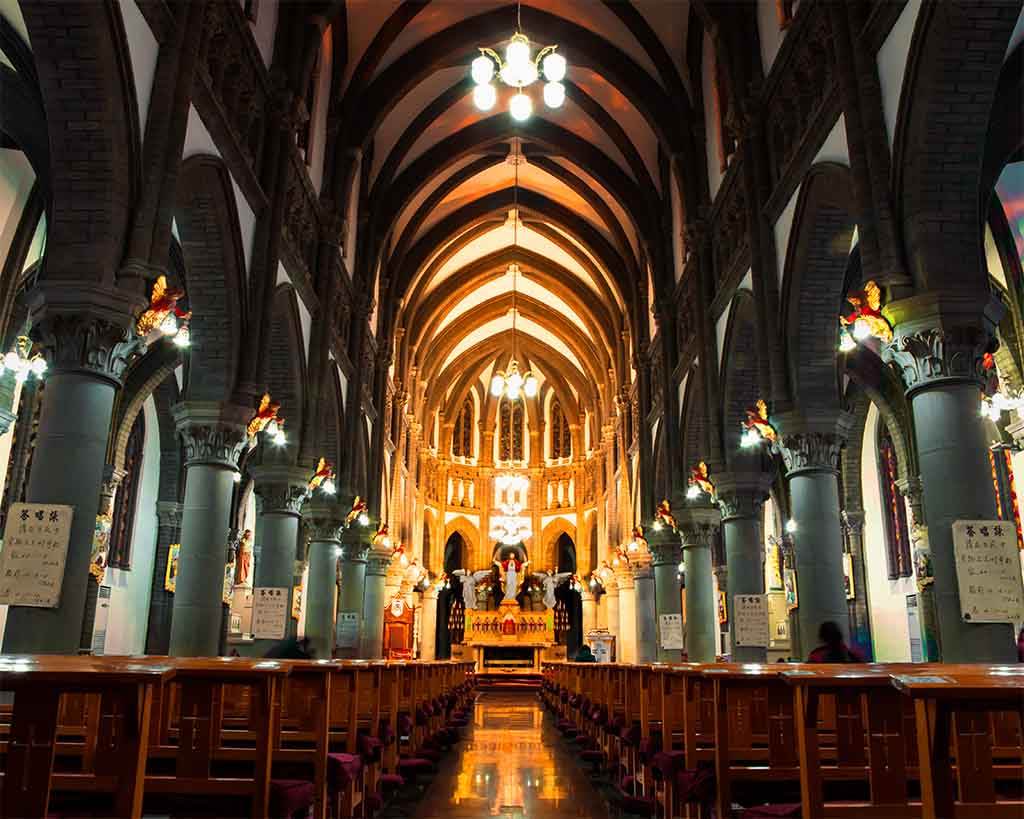 Top Shenyang Tour
Shenyang Historical Highlight Day Tour

Highlight:

This one-day Shenyang Historical Highlight will take you from a historical point of view to the "must see" highlights in Shenyang. You will explore Shenyang Imperial Palace (The predecessor of Forbidden city in Beijing) built in the 17th century, the Marshal Zhang's Mansion Museum. In addition, you will visit Beijing Park (Zhaoling Tombs), the mausoleum of the second generation of founding monarchs of Qing Dynasty. Private english speaking guide, driver, all the entrance fee is included.
One Day Shenyang City Tour with Lunch

Highlight:

Shenyang is a major historical city and holds a history of more than 2,000 years old. There are many cultural relics worth exploring. Book this One Day Shenyang City Tour, and you will be led by a professional guide to visit Shenyang Imperial Palace, Shenyang Middle Street-Pedestrian Mall and "9.18"Historical Museum. Lunch is included.
Half Day Shenyang Layover Tour

Highlight:

This Half Day Shenyang Layover Tour is specially designed for the airport transfer, or only for the tourists who stay in Shenyang for a short time. Visit Shenyang Imperial Palace and Shenyang Middle Street Pedestrian Street for half a day. The whole process includes Airport / hotel shuttle, professional private guide. If you don't have enough time, but still want to have a good memory in Shenyang, it's better to join this trip.