Day 1. Arrive in Harbin
Place&Transport: Harbin
Today's Activities: Zhaolin Park,Ice Lantern Fair
Accommondation: 3,4 or 5 star hotel can be arranged in Harbin
Meal: N/A
Pick up service is arranged at Harbin Train Station, Airport. Upon your arrival at Harbin City, our local guide will meet you with a welcome signage. Then drive to your hotel directly check-in first, and the rest time if for your own have rest until 7:00pm at night.

The first thing to do for this tour is moving to Zhaolin Park to watch the Ice Lantern Fair. Zhaolin Park is one of the three main competition and display venues of the world's biggest ice and snow festival in Harbin. The annual festival grew from a comparatively small fair in 1999 to become the world's biggest winter festival. Zhaolin Park is the display area for the ice lanterns and should be visited when it is dark. Making ice lanterns has been a tradition in the area for centuries at least. The annual ice lantern displays in Zhaolin Park started in 1985. These built interest in starting an international festival in 1999.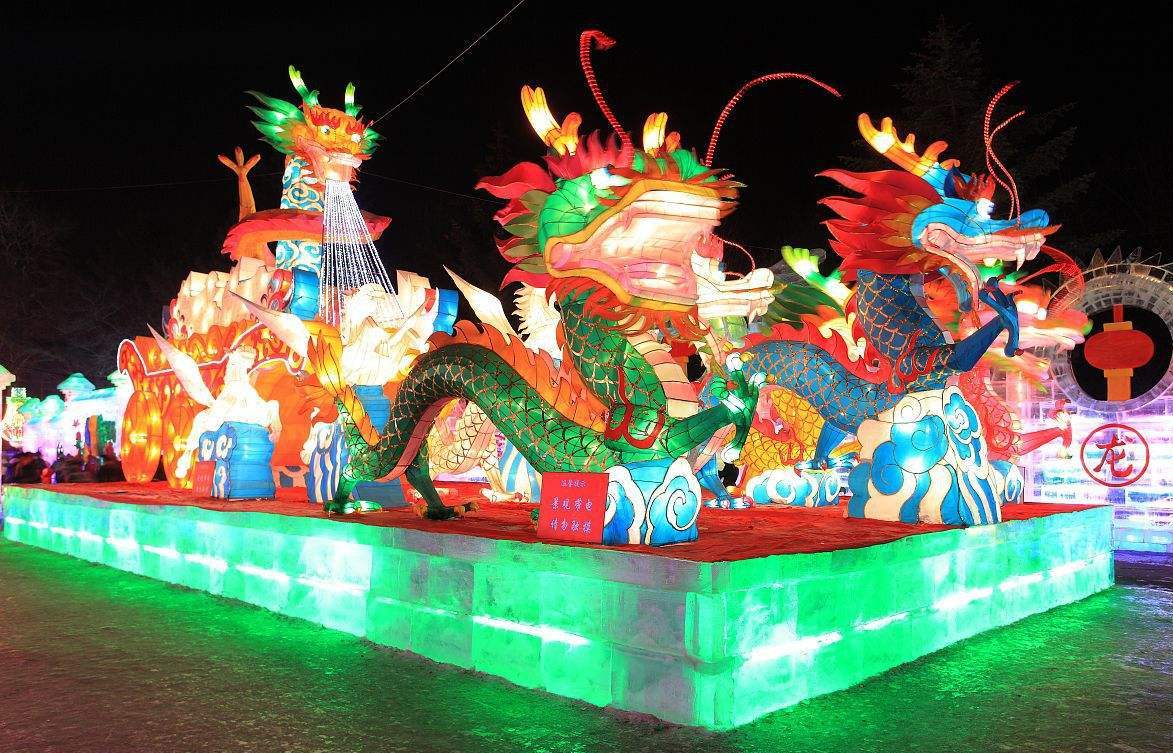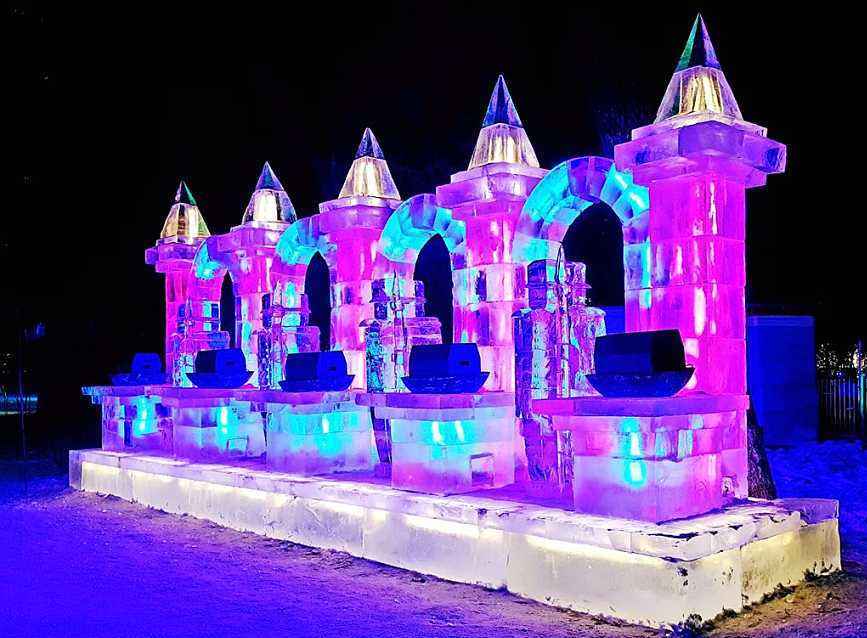 After enjoy the attractive and awesome Ice Lantern View, drive you back to your hotel.

D2 Harbin
Place&Transport: Harbin
Today's Activities: Sun Island,Siberian Tiger Park, St. Sopia Church, Central Street
Accommondation: 3,4 or 5 star hotel can be arranged in Harbin
Meal: B/L
After breakfast, our guide will take you to visit the famous Sun Island, Sun Island International Snow Sculpture Art Expo, also known as Sun Island International Snow Sculpture Art Fair, is the birthplace and leader of the international snow sculpture art. Together with Harbin Ice and Snow World, Harbin Ice Lantern Fair at Zhaolin Park, it is known as one of the most important three theme parks of the Harbin International Ice and Snow Sculpture Festival. And due to its long exhibition period (60-70 days), high quality, various cultural themes, large scale and interesting activities, the expo is also known as "the world's largest ice and snow carnival". Snow Wonderland, a 3D snow-light show applying modern sound, light and digital technologies has been displayed at Sun Island International Snow Sculpture Art Expo recent days.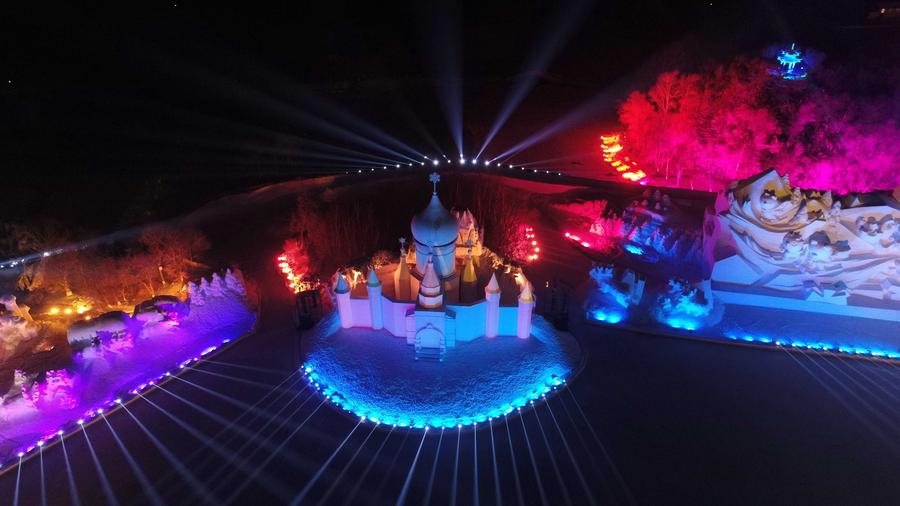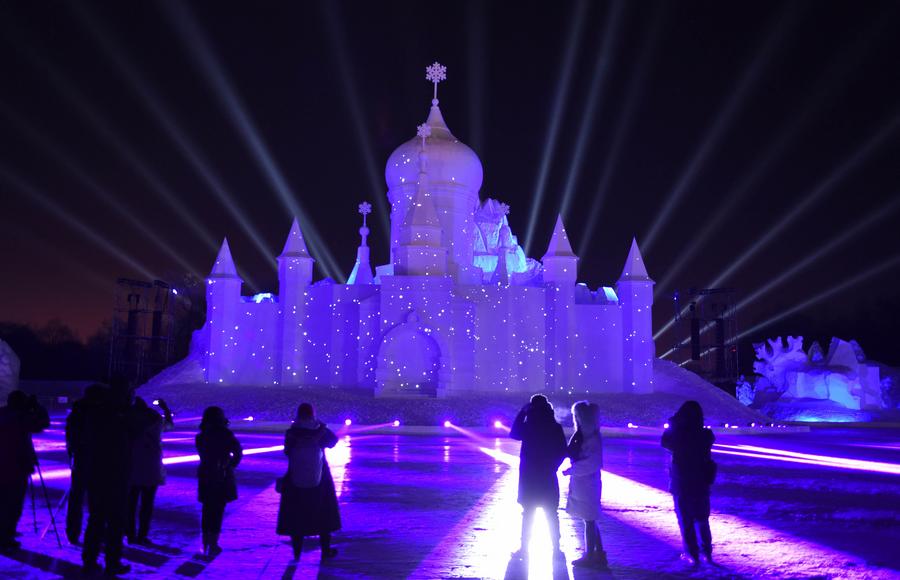 After lunch, head to the Siberian Tiger Park, which is most adventurous part of the tour. This park is located on the northern side of the Songhua River and neighbors the Sun Island. Covering an area of 1,200,000 square meters, the park is considered the one and only place in the world to admire the purebred and scarce Siberian tiger (aka Manchurian tiger), one of the world's top 10 endangered animals. In the park, tourists can feed the tigers with meat even take photos with them.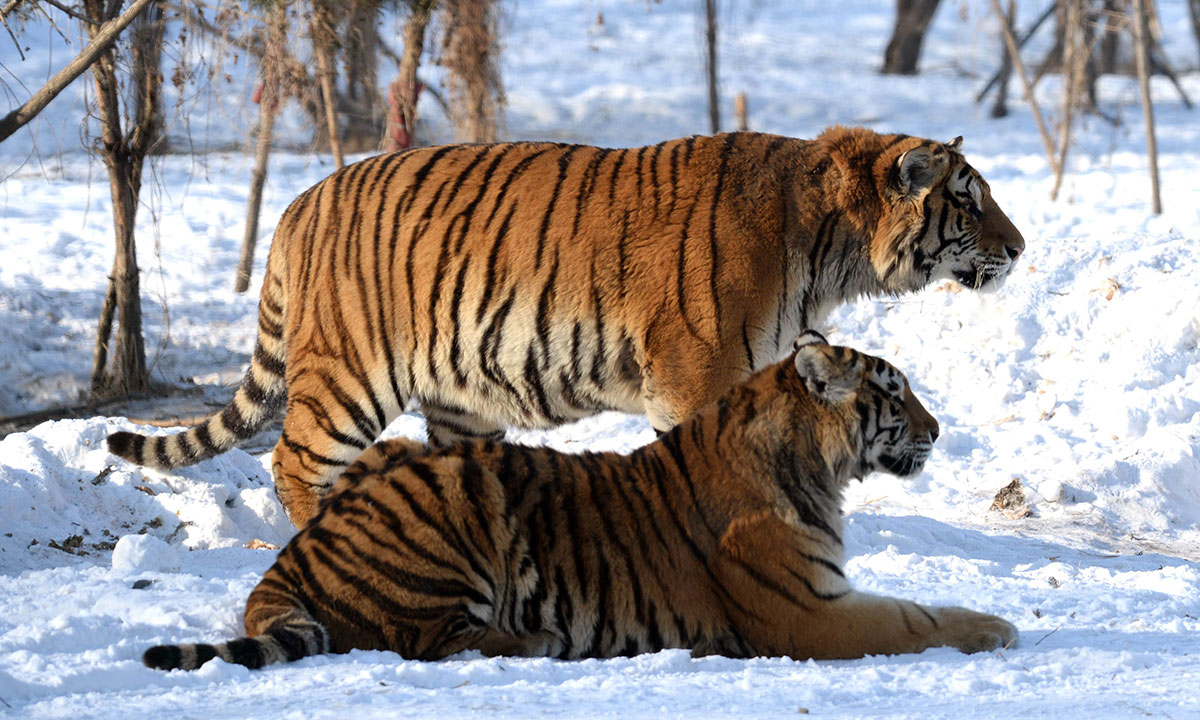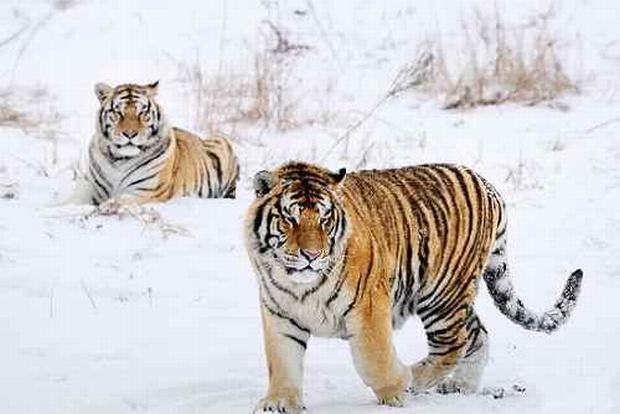 Next, pay a visit to St. Spohia Church. The Cathedral of the Holy Wisdom of God or Saint SophiaCathedral in Harbin is a former Russian Orthodox church located in the central district of Daoli, Harbin City, Heilongjiang Province, China.St. Sophia Orthodox Cathedral is one of the most magnificent structures inHarbin.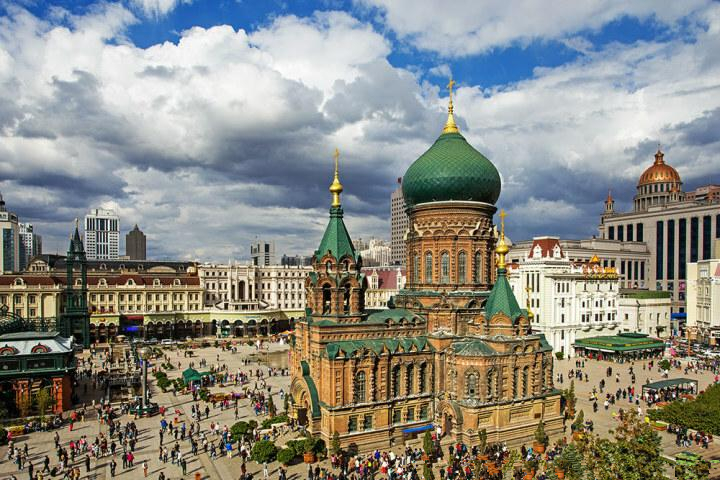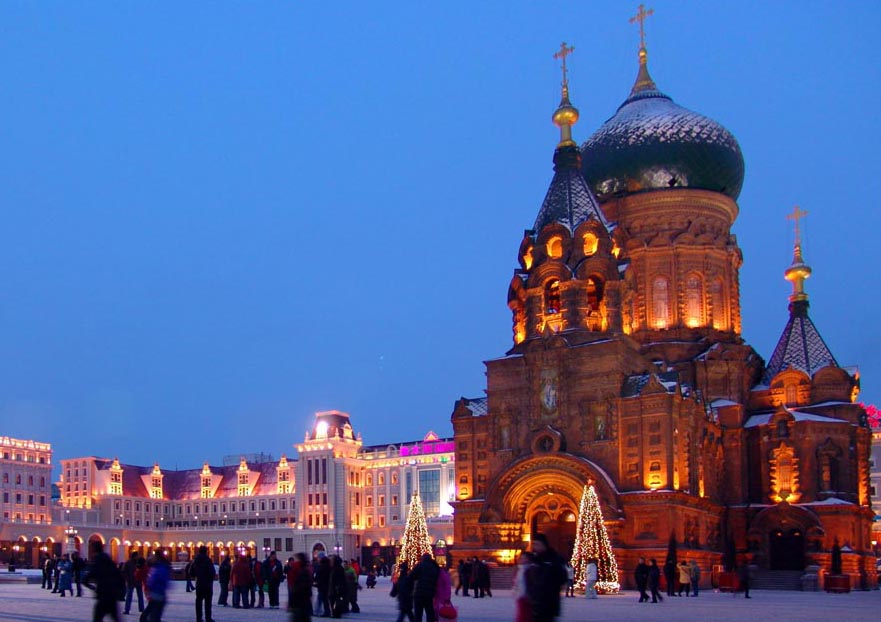 The last activity is walking on the historical Central Street. The Central Avenue is dubbed as "a gallery of European architectural art." The street, lined with a large number of Western architecture, is a must-see in Harbin. People who have never visited Moscow, Paris or Rome can gain a feeling and appreciation for the architecture of those cities by visiting the Central Avenue in Harbin.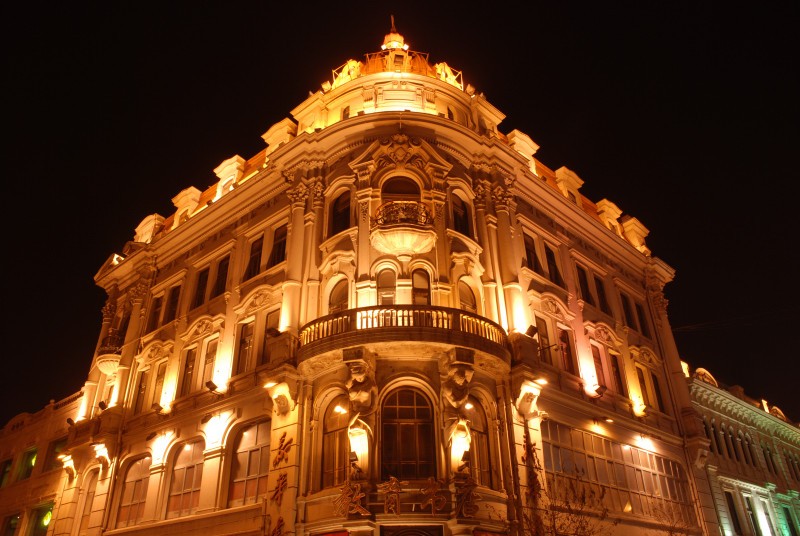 After the tour, you will be taken back to your hotel in Harbin.

D3.Harbin-Jilin
Place&Transport: Harbin to Jilin
Today's Activities: Take train to Jilin, Jilin Rime Island,Jilin Meteorite Musuem,Beishan Scenic Area
Accommondation: 3,4 or 5 star hotel can be arranged in Jilin
Meal: B/L
After breakfast, transfer to Harbin train station to catch your train to Jilin, it takes around 1.5 hours by high speed train. Once you arrive, our local Jilin tour guide will meet you at the exit of Jilin train station with a welcome sign, transfer to Jilin city for tour. Start your tour as below:

The first stop is arranged at Jilin Rime Island to see the beautiful rime. Rime Island is only 40 kilometers from Jilin City, but lower than it. Jilin Rime is completely surrounded by water and is a meeting point for cold air to meet warmer ocean air. The island is often covered with heavy fog, with fog covering up to this small 6-kilometer island and not evaporating. The best time to appreciate rime is before 10 o'clock in the morning.
On the opposite side of the Rime Island lies the Hantun Village and the Wula Street. Most residents in Wula Street are of the Man minority. The locals always take care of visitors, treating them to home-cooked local food and washing it down with a strong glass of local corn wine.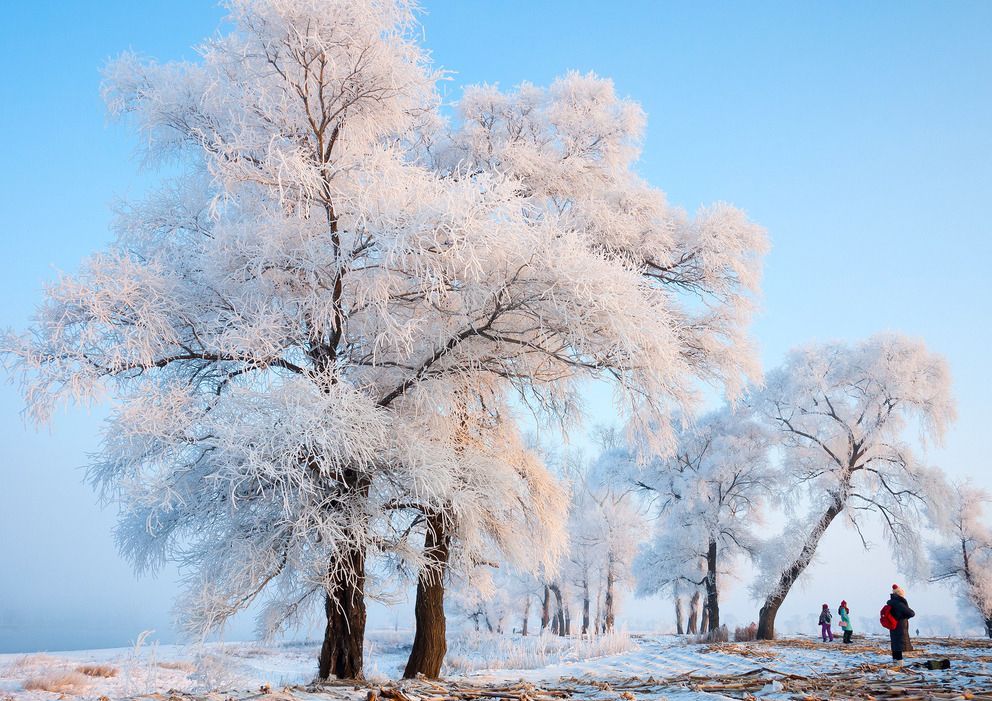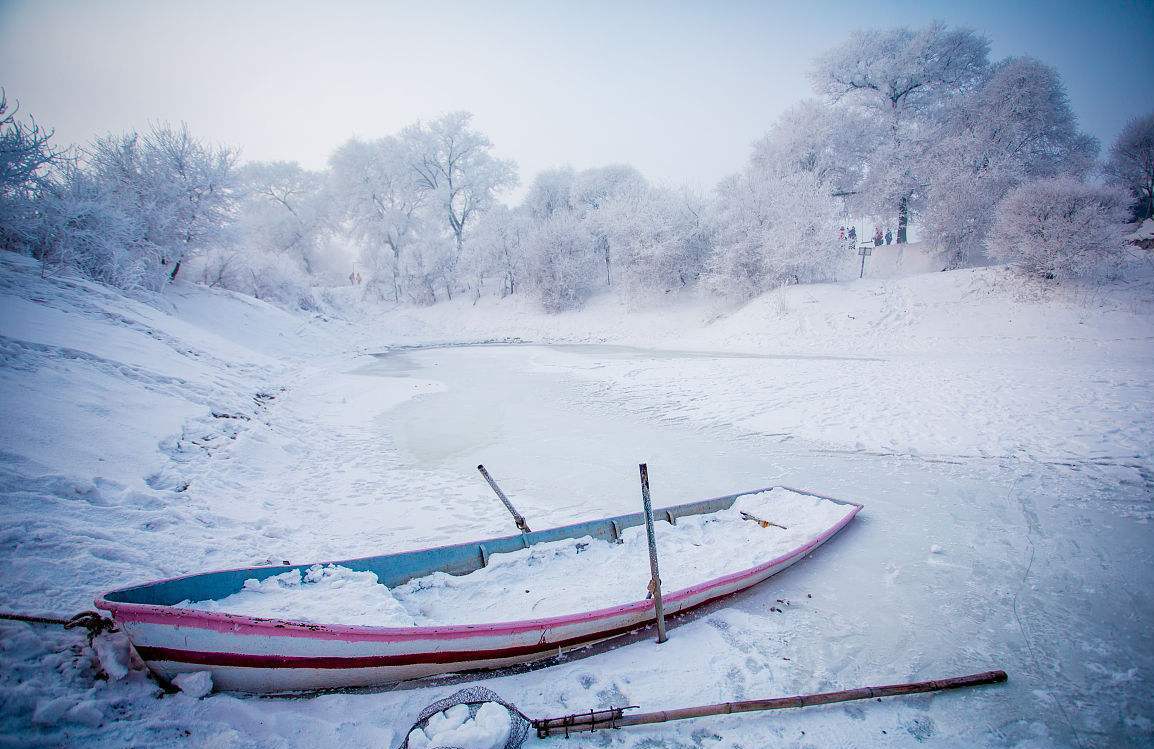 After lunch, proceed to visit the Jilin Meteorite Museum. Situated at the south bank of beautiful Songhua River, the museum is close to Jiangnan Park and Shiji Square (Century Square) and is the only meteorite museum in China. At 15:02:36 on March 8, 1976, a rare meteorite shower fell in Yongji County, north suburb of Jilin City, Jilin Province, which is world well-known Jilin Meteorite Shower. The museum presents "Jilin meteorite shower exhibition" to introduce the space and meteorites knowledge in five aspects, such as overview of the universe, the solar system members, origin of meteorites, Jilin meteorite shower, and researches of meteorite. The museum collects most specimens of meteorites in Jilin and 41 meteorite specimens in other countries and territories.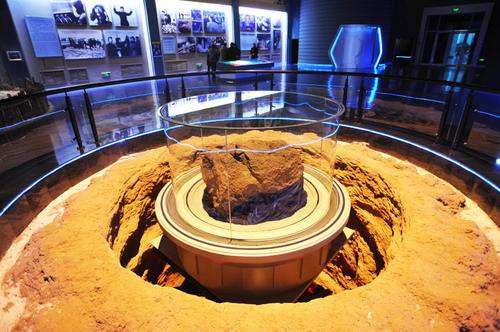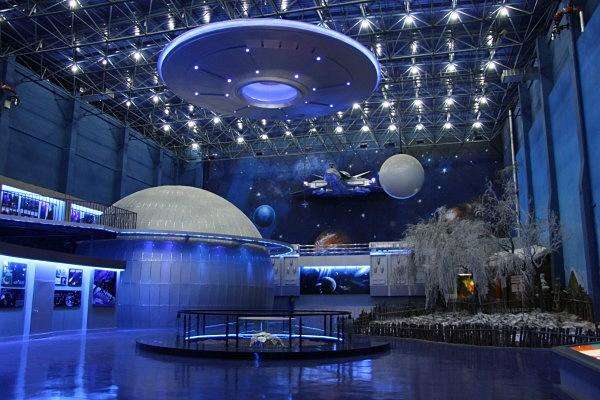 Next, head to Beishan Scenic Area(North Hill Park). It is located in Jilin City urban area and known as "scared ground for nine dragons". The scenic area, with a history of over 300 years, originally was called Jiulong Mountain (Nine Dragon Mountain) and said to be "the emerging place for dragons". Emperor Kangxi and Qianlong in the Qing Dynasty ever made a round and climbed the mountain for sight-seeing. The legend of "nine dragon culture" adds more mysteries to the "auspicious place".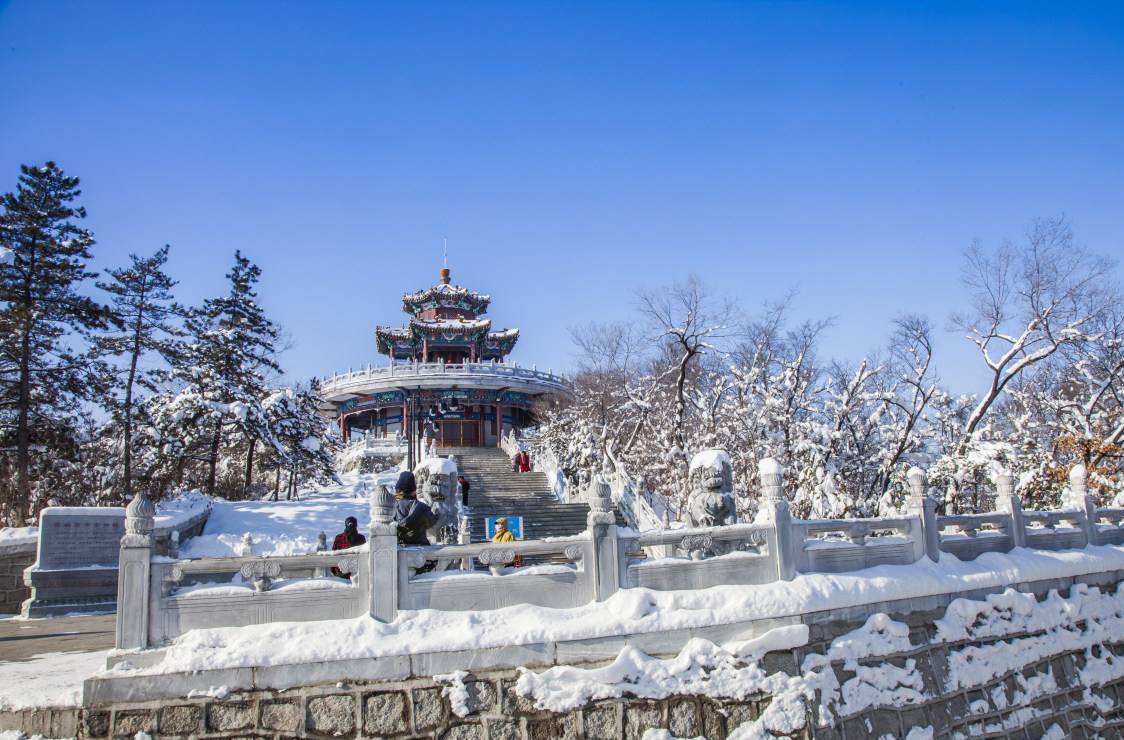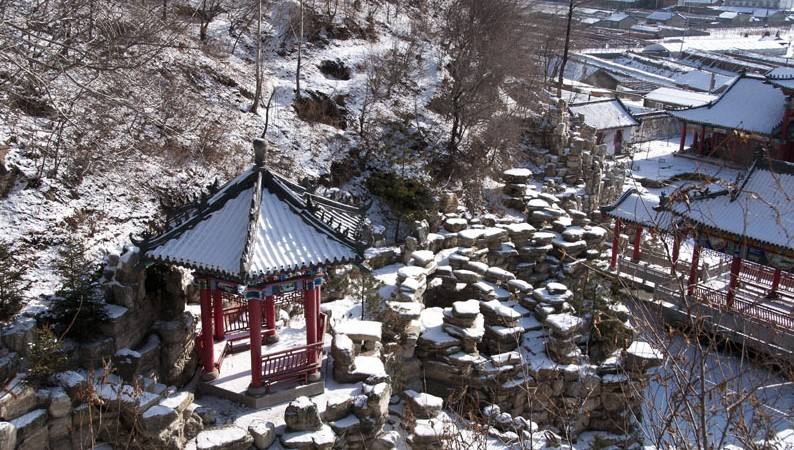 After the tour, you will be taken back to your hotel in Jilin.

D4.Jilin-Changchun
Place&Transport: Jilin to Chuangchun
Today's Activities: Puppet Manchurian Palace,Eight Ministeries of Manchukuo,Cultural Square
Accommondation: 3, 4, or 5 star Hotel in can be arranged in Changchun
Meal: B/L
After breakfast, transfer to Jilin Train Station from your hotel, you will take the high-speed train to Changchun City. It takes about 40 minutes from Jilin to Changchun by high speed train. Upon arrival, you will be picked up from the exit by our Changchun local tour guide.

The first place for the tour is Puppet Manchurian Palace. Changchun's place in Chinese history is cemented into place by Emperor Puyi's residence there from 1934 to 1941. Today his palace has been transformed into a museum which details a veritably atypical lifetime where he was a prisoner in his own home and denied the powers he felt were his birthright. The palace itself was created by the Japanese for Puyi to live in as the ruler of the Manchuko state. But of course, it was the Japanese who were in full control. In addition, displays of period items are on display such as clothing, jewelry, and Puyi's 1932 Cadillac. The well-organized museum is ranked with the highest tourist site rating of AAAAA. English explanations accompany most displays with varying levels of grammatical correctness.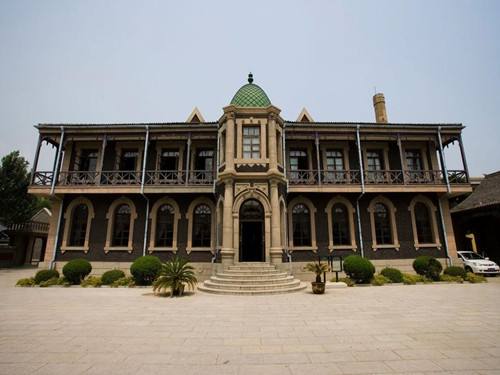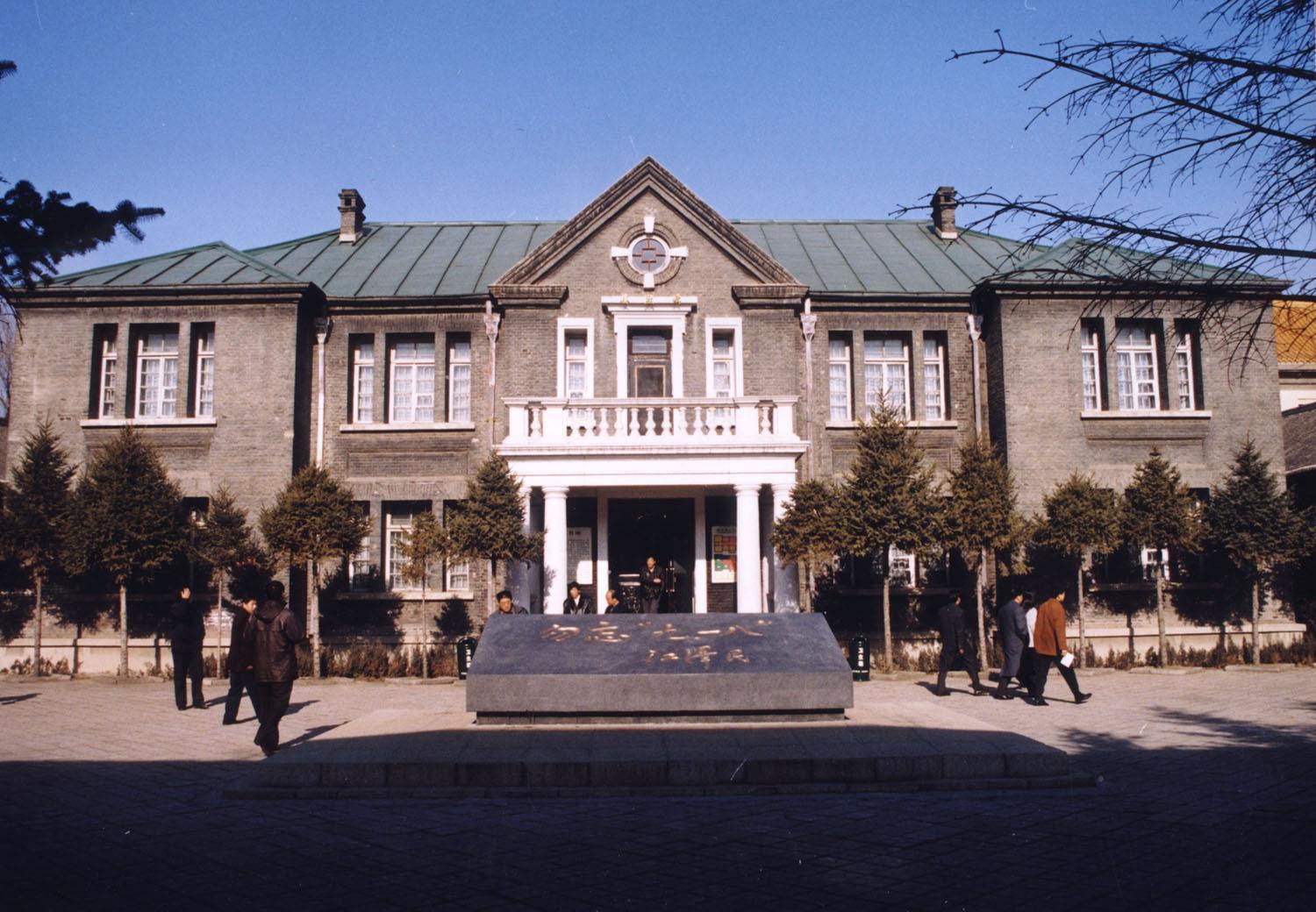 After eating, continue your tour to visit the Cultural Square. As the largest open area in Changchun City, Changchun Cultural Square is located at the center of the city, covering 20.5 hectares. It is the second-largest in the world (after Tian'anmen), and was to be the site of a Japanese palace. The main north-south road runs from the center of Xinminzhu Street to the main building of the square, the central axis line being 420 meters long. The roads are laid with granite stones, creating a natural, solemn and steady impression. where you can take some pictures or buy some local products and tourist souvenirs at its nearby shops, you can taste some ginseng tea if you visit the ginseng shops.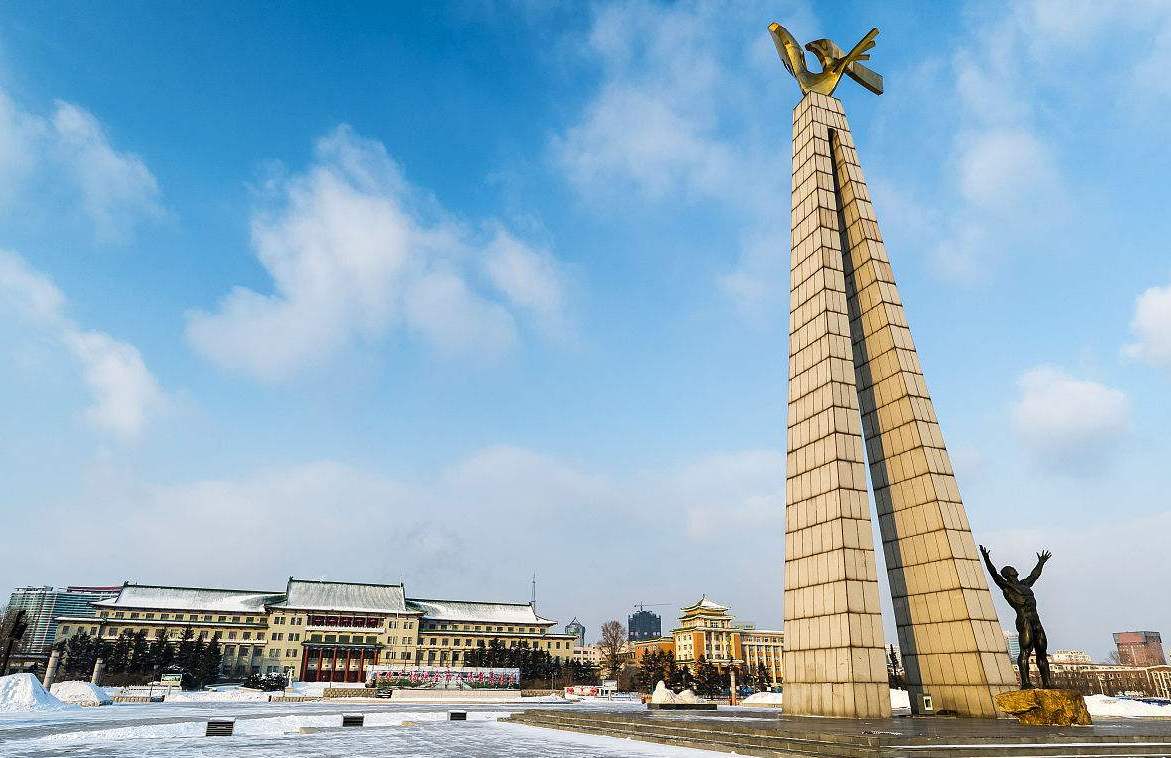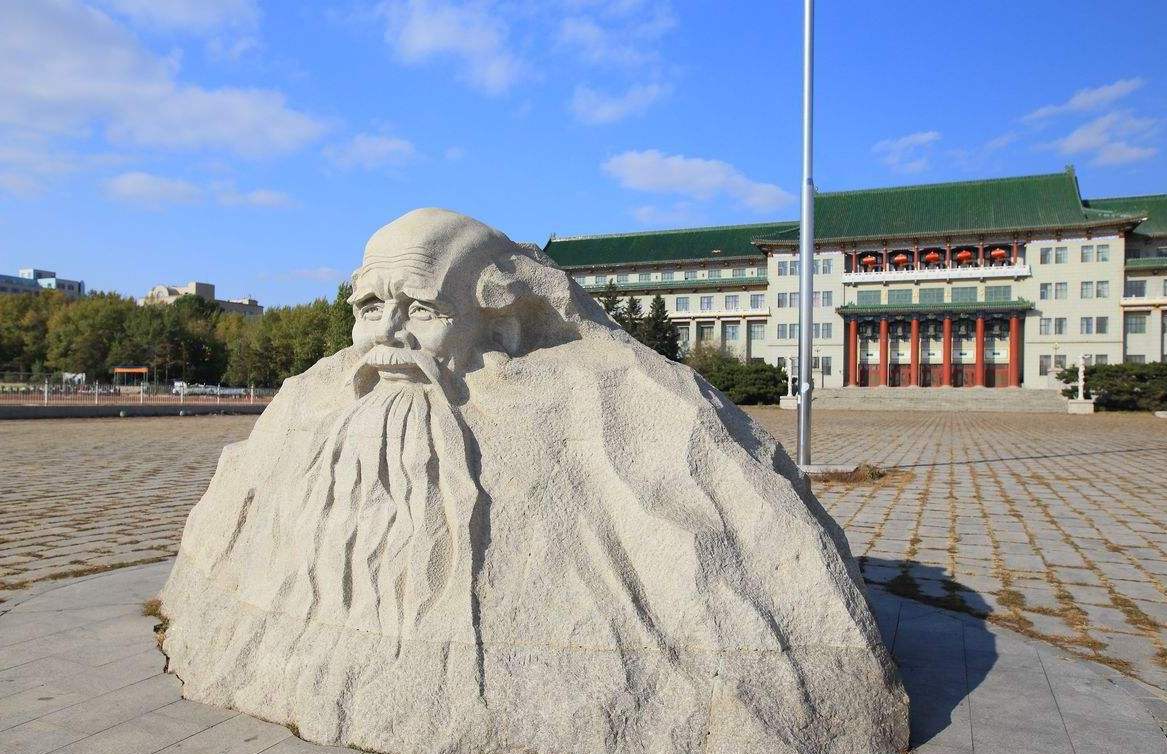 After the tour, you will be taken back to your hotel in Changchun.

D5. Changchun-Shenyang
Place&Transport: Changchun to Shenyang
Today's Activities: Shenyang Inperial Palace,Former Residence of Zhangs,Musuem of Finance,Building of Miss Zhao
Accommondation: 3, 4 or 5 star hotel can be arranged in Shenyang
Meal: B/L
After breakfast, transfer to Changchun train station to catch your high speed train to Shenyang, the largest city in northeast China. Once you arrive, our Shenyang local guide will meet you at the exit of train station with a welcome sign. Your Shenyang tour as follows:

Firstly, you will pay a visit to Shenyang Imperial Palace, one of the two most intact imperial group-buildings ever existing in China, is located at Shenyang City, Liaoning Province. It enjoys equal popularity as the Forbidden City. The Shenyang Imperial Palace was built in 1625 by Nurhachi when the Manchus declared Shenyang to be their capital. When Shenyang was in the control of the Japanese aggressors in the 1930s, the name of the palace was changed into Fengtian Palace Museum. On August 5, 1986, it was finally settled down as the Shenyang Palace Museum.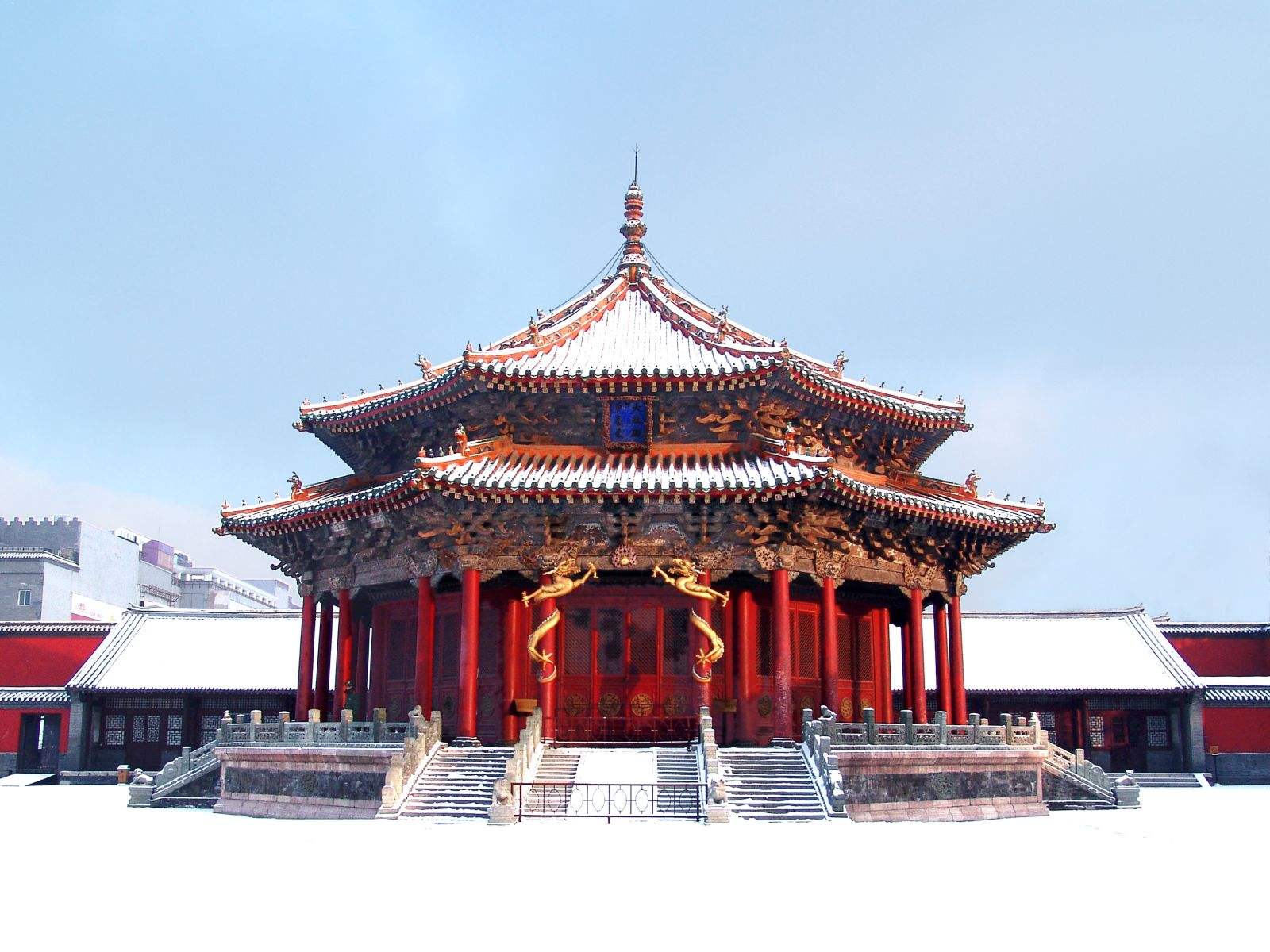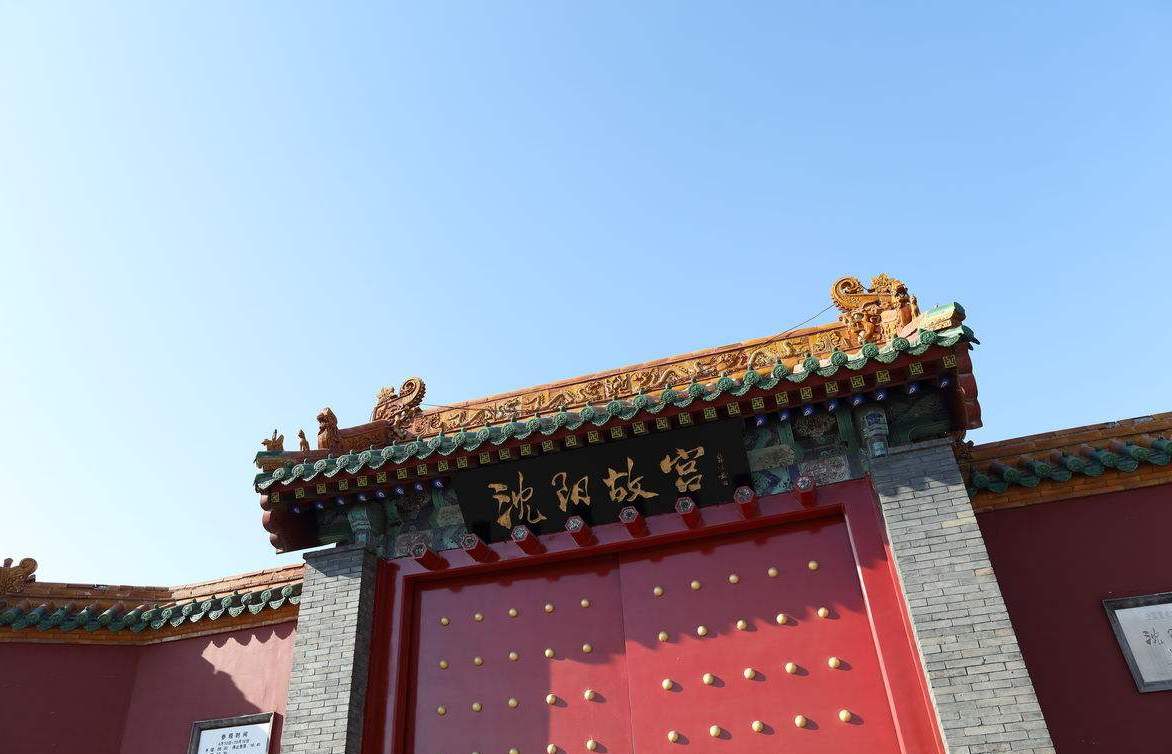 In the afternoon, you will visit the Former Residence of Zhangs. It belongs to General Zhang Zuolin and Zhang Xueliang, father and son warlords, both have outstanding influence in China's modern history. The residence includes many famous buildings, such as the Museum of Finance and the Building of Miss Zhao.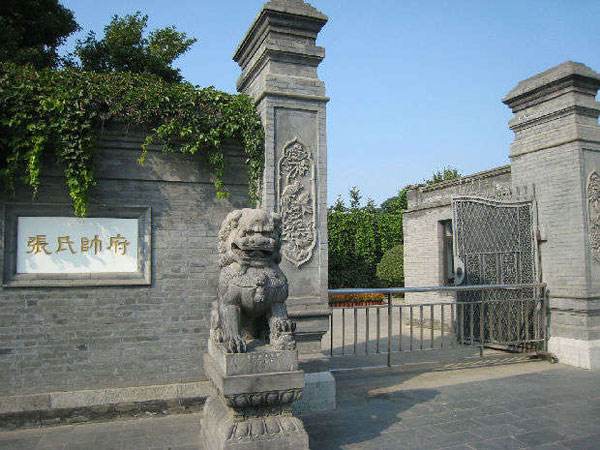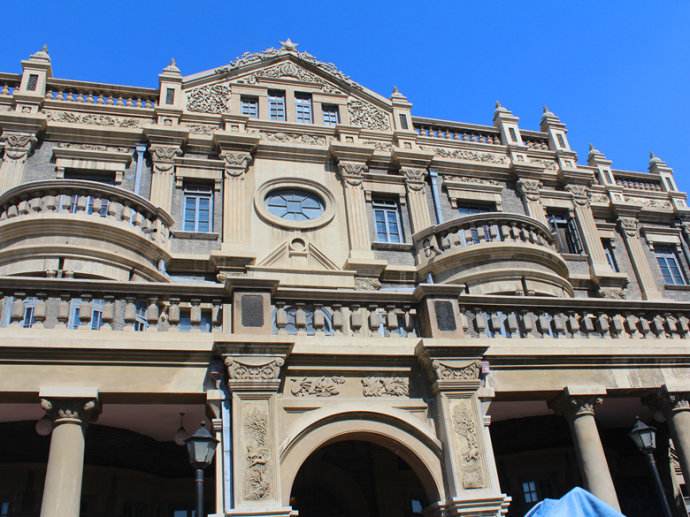 The last stop for the tour is Museum of Finance, it was built on the base of Bian Bank, the original private bank of zhang and his son, is a theme museum of the largest scale, with the most abundant content, the most forms of exhibition and visitor-participating projects among all the museums of the same kind. The thematic display "getting near to the finance world" perfectly shows and demonstrates the development footprint of finance history and the extensive and profound financial culture.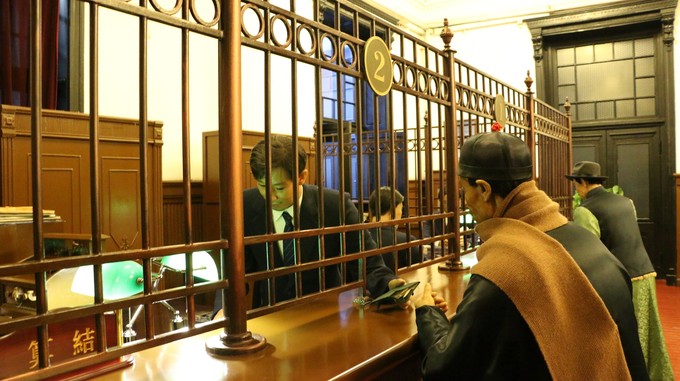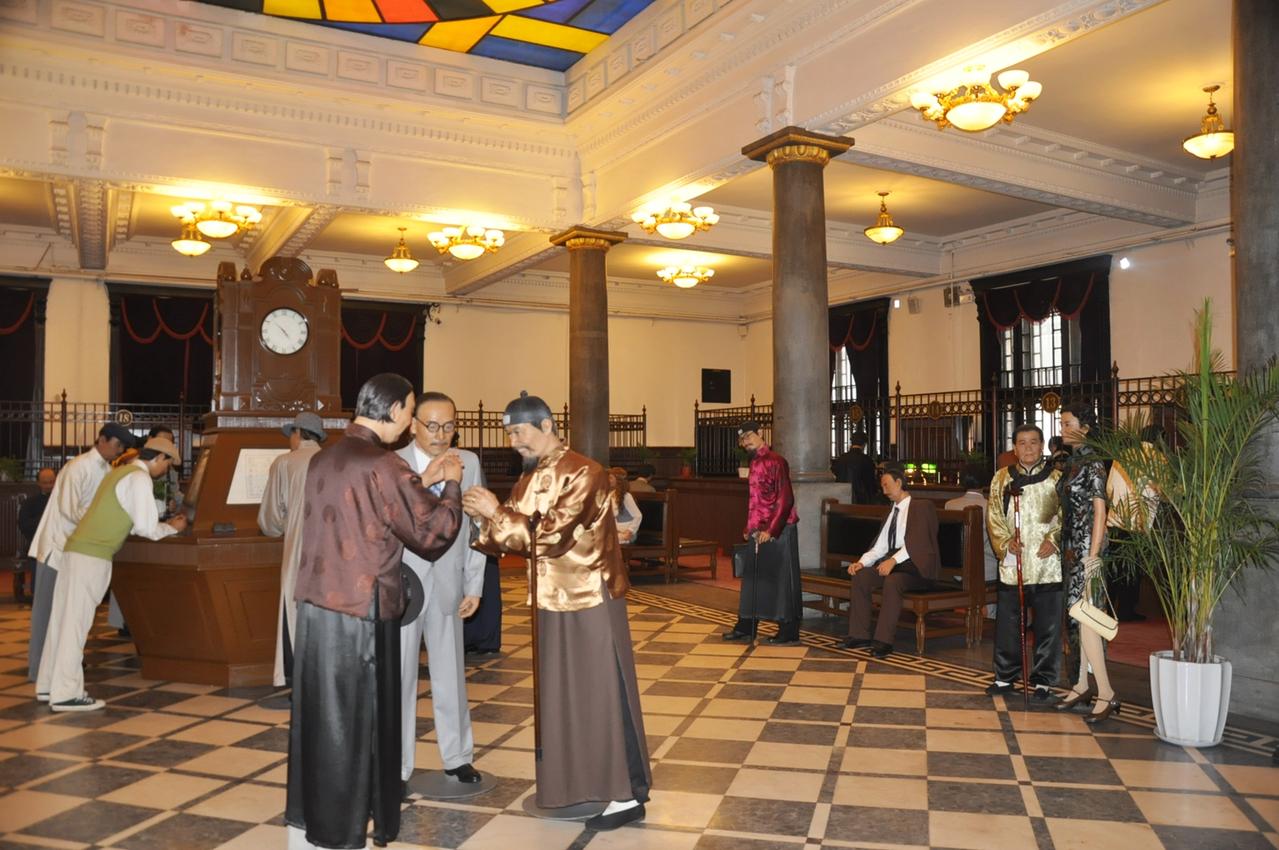 After the tour, you will be taken back to your hotel in Shenyang.

D6. Shenyang Departure
Place&Transport: Shenyang
Today's Activities: Fuling Tomb,Xiaonan Cathedral,Qing Dynasty Street
Accommondation: N/A
Meal: L
After the breakfast, you will head to visit the Fuling Tomb. It also known as the East Mausoleum, is the mausoleum of Nurhaci, the founding emperor of the Qing Dynasty and his wife, Empress Xiaocigao.It served as the main site for ritual ceremonies conducted by the imperial family during the entire Qing dynasty. Fuling was inscribed as a UNESCO World Heritage Site in an extension to the site Imperial Tombs of the Ming and Qing Dynasties in 2004.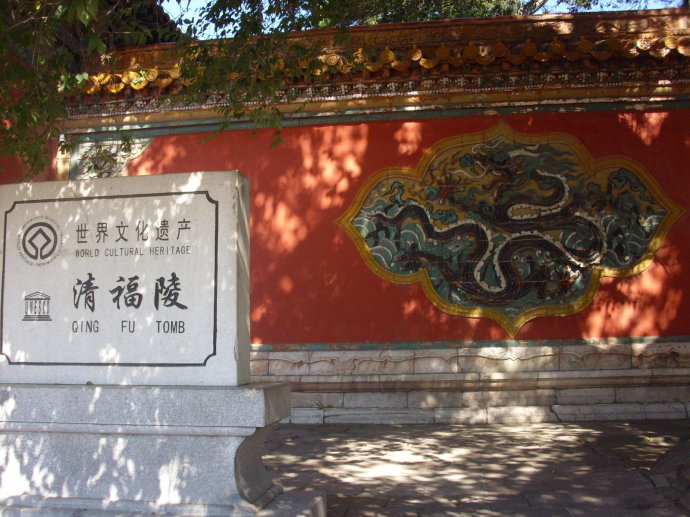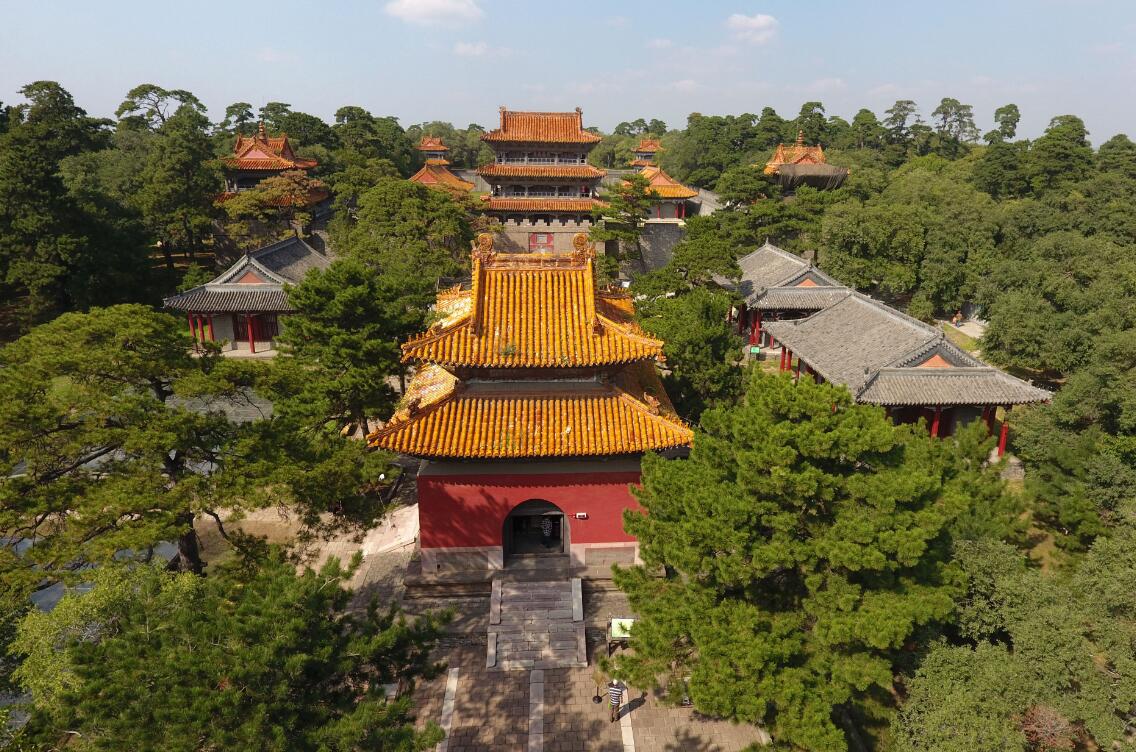 Then move to Qing Dynasty Street. Qing Dynasty Street is a great place for visitors to see the most real culture of Northeast China and can enjoy different kinds of snacks. It was called Xin Zheng Street in Qing Dynasty (1616 - 1911). It keeps its original style and focused on providing special food or drinks.It is about 1340 meters long beside which spread many interesting shops. You can find many very exquisite and beautiful antiques, paintings and souvenirs there; you can also enjoy the most unique food or tea provided by the various restaurants and tea houses.
After the tour, you will be taken to Shenyang train station ot Shenyang airport for your next place.

Price Per Person in US Dollars