Summary
Day 1 Beijing Arrival
Day 2 Beijing: Mutianyu Great Wall, Ming Tombs, Bird's Nest, Water Cube
Day 3 Beijing-Shanghai: Temple of Heaven, Tiananmen Square, Forbidden City, Summer Palace, Flight to Shanghai
Day 4 Shanghai: Shanghai Museum, Yuyuan Garden & Bazaar, Nanjing Road, The Bund, Huangpu River Night Cruise
Day 5 Shanghai-Suzhou: Train to Suzhou, Lingering Garden, Tiger Hill, Pingjiang Ancient Street, Suzhou No.1 Silk Factory
Day 6 Suzhou-Hangzhou: Train to Hangzhou, Tongli Water Town
Day 7 Hangzhou: Boat cruise around West Lake, Huagang Park (Fish Watching at Flower Pond), Lingyin Temple, Meijiawu Tea Plantation, Qinghefang Old Street, Impression West Lake Show
Day 8 Hangzhou-Shanghai: Guo's Garden, Leifeng Pagoda, Train to Shanghai
Day 1 Beijing Arrival
Place&Transport: Arrive in Beijing, the arrival tickets not included
Today's Activities: Transferred to your hotel
Accommondation: Four Stars or Five Stars Hotel(Can be customized) in Beijing
Meal: No Meal
Upon your arrival in Beijing, our local Beijing tour guide will greet you at the exit of Beijing international airport, you will find a welcome signage "China Private Tour" and escorted you to your hotel directly, our guide will help you to check-in.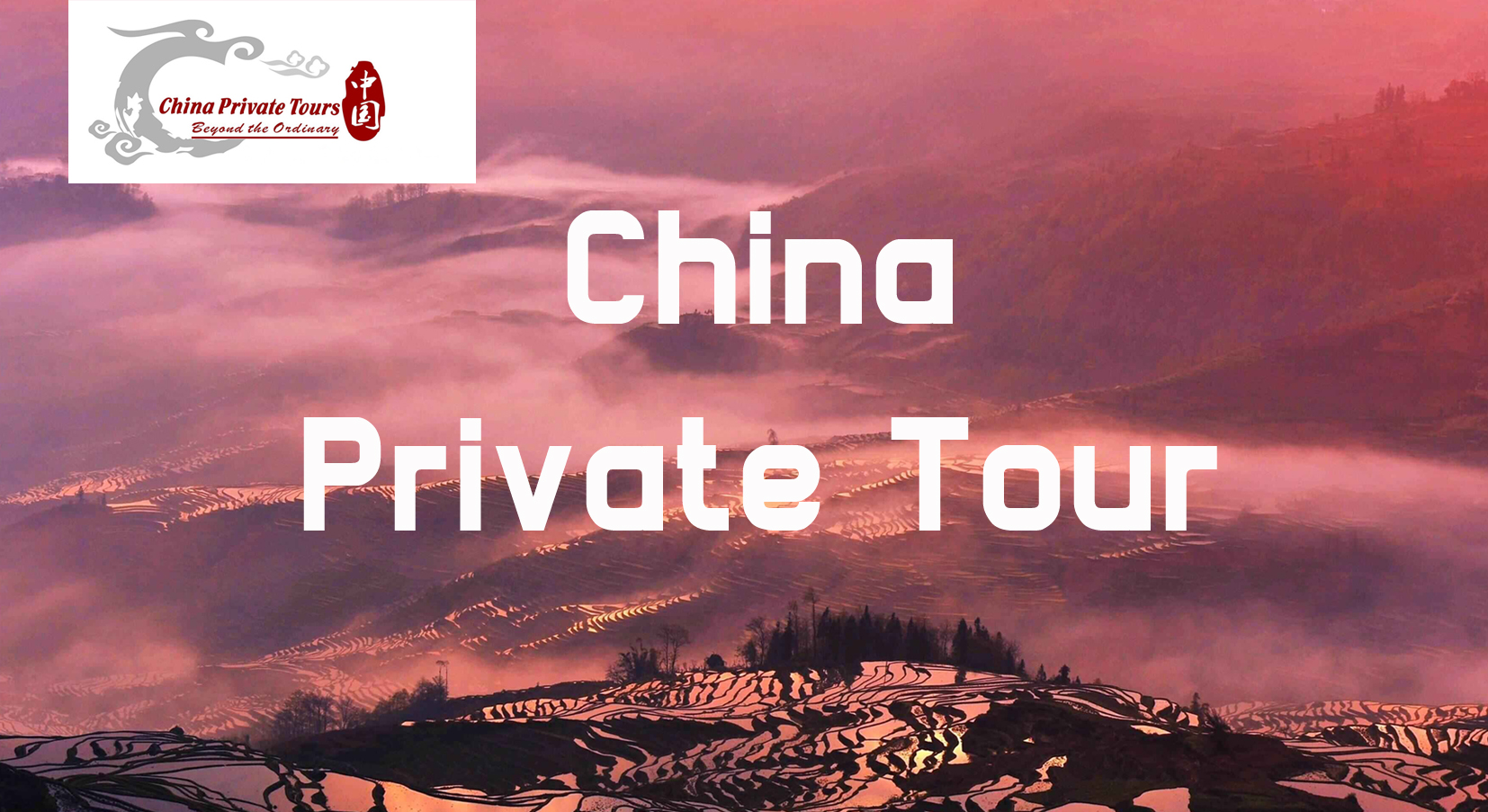 The rest of the day is free on your own to recover the jetlage.
Day 2 Beijing
Place&Transport: Beijing
Today's Activities: Mutianyu Great Wall, Ming Tombs, Bird's Nest, Water Cube
Accommondation: Four Stars or Five Stars Hotel(Can be customized) in Beijing
Meal: B,L,D
In the morning, our guide will pick you up at your hotel lobby at pointed time. Today, you will visit must-see place in Beijing-Mutianyu Great Wall.
Firstly, drive about 70km (1.5 h) to witness one of the Seven Wonders of the World – Great Wall. The less-crowded Mutianyu. "If you haven't climbed the Great Wall, you haven't seen China." Many of your friends who visited China before might have told you this. It is indeed an experience of life. As one of the best-preserved parts of the Great Wall, Mutianyu section of Great Wall used to serve as the northern barrier defending the capital and the imperial tombs. It's known for its beautiful surroundings - dense woods and rich pastures changing colors with the seasons of a year.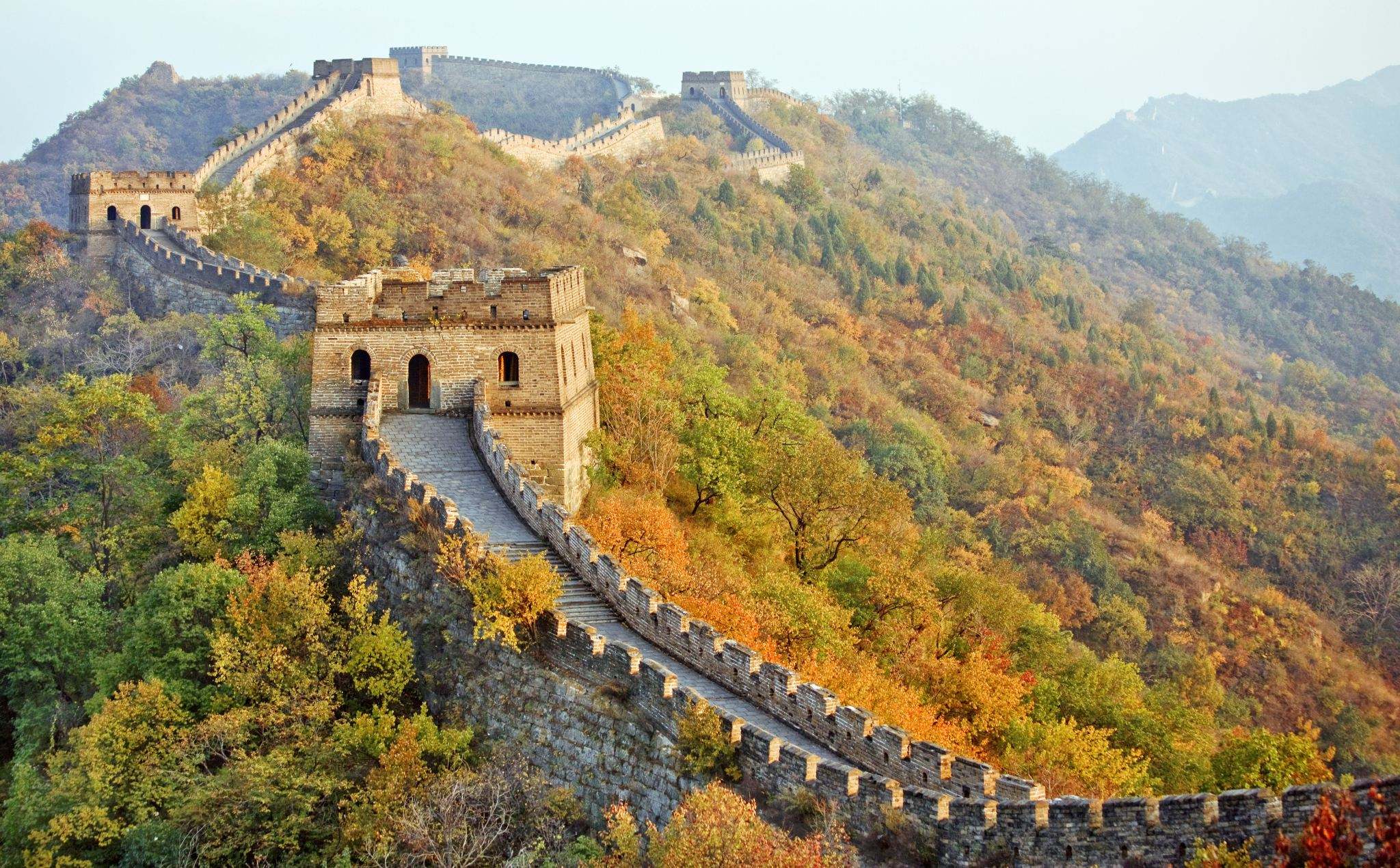 Your lunch is offered near the Great Wall in a local Chinese restaurant.
After lunch, the Sacred Way, affiliated with the Ming Tombs, is a main attractions arranged for you. The Ming Tombs lie in Changping County, about 50 kilometers (31 miles) northwest from the urban area of Beijing. It is actually a tomb cluster of the Ming Dynasty (1368-1644), including thirteen emperor's mausoleums, seven tombs for concubines and one grave for eunuchs.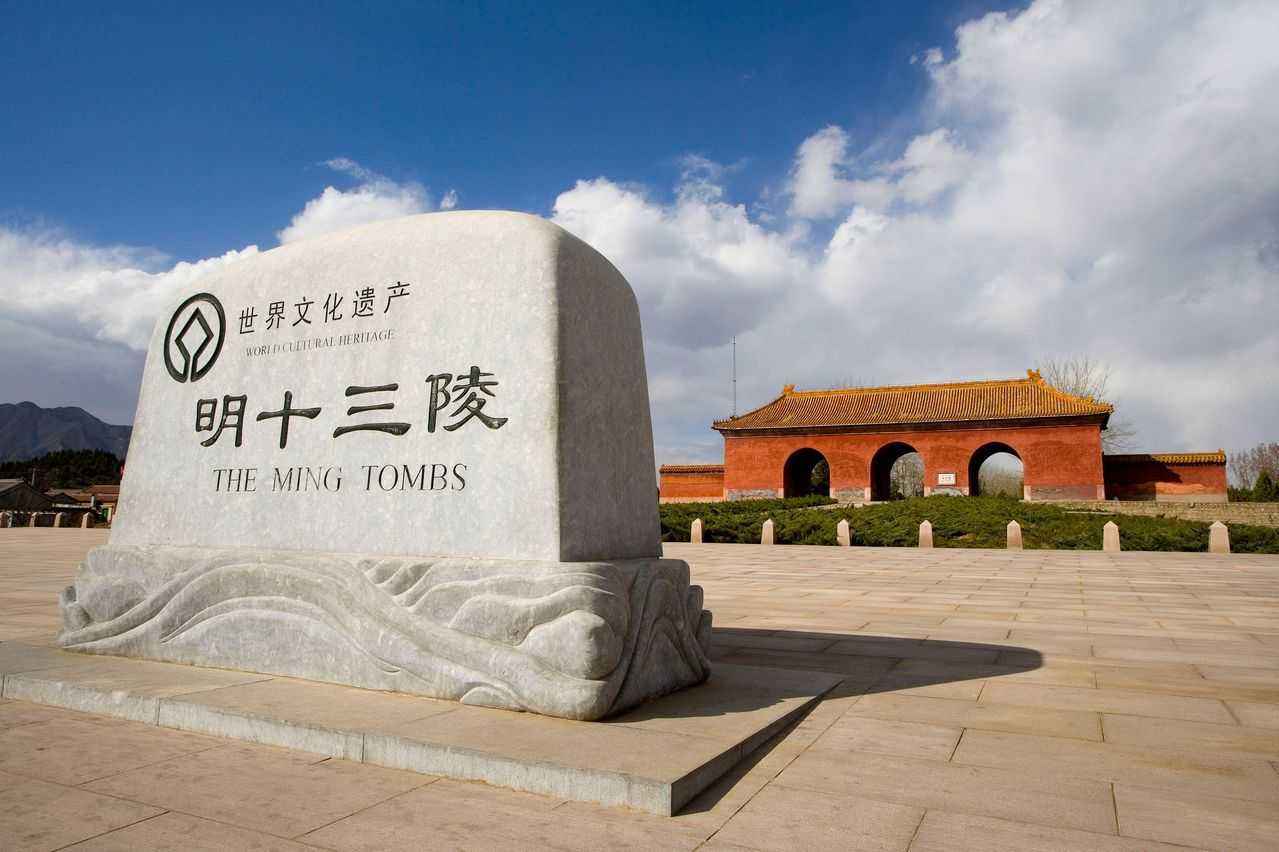 Sitting at the foot of Mt. Yan and occupying an area of more than 120 square kilometers (29,653 acres), it appears extremely spectacular. It was listed in the World Heritage List in 2003. Each emperor's tomb was constructed at the foot of a separate small hill, but they all share a main road called the Sacred Way. The thirteen emperor's mausoleums are similar in their architectural style and overall arrangement, only differing in size and complexity of their structures.
After that, return to the downtown Beijing and visit the Olympic Green Park (from outside), constructed for the 2008 Summer Olympics. Visit the National Stadium (bird's nest). Its located at the Olympic Green, the stadium cost US$428 million. The design was awarded to a submission from the Swiss architecture firm Herzog & de Meuron in April 2003 after a bidding process that included 13 final submissions.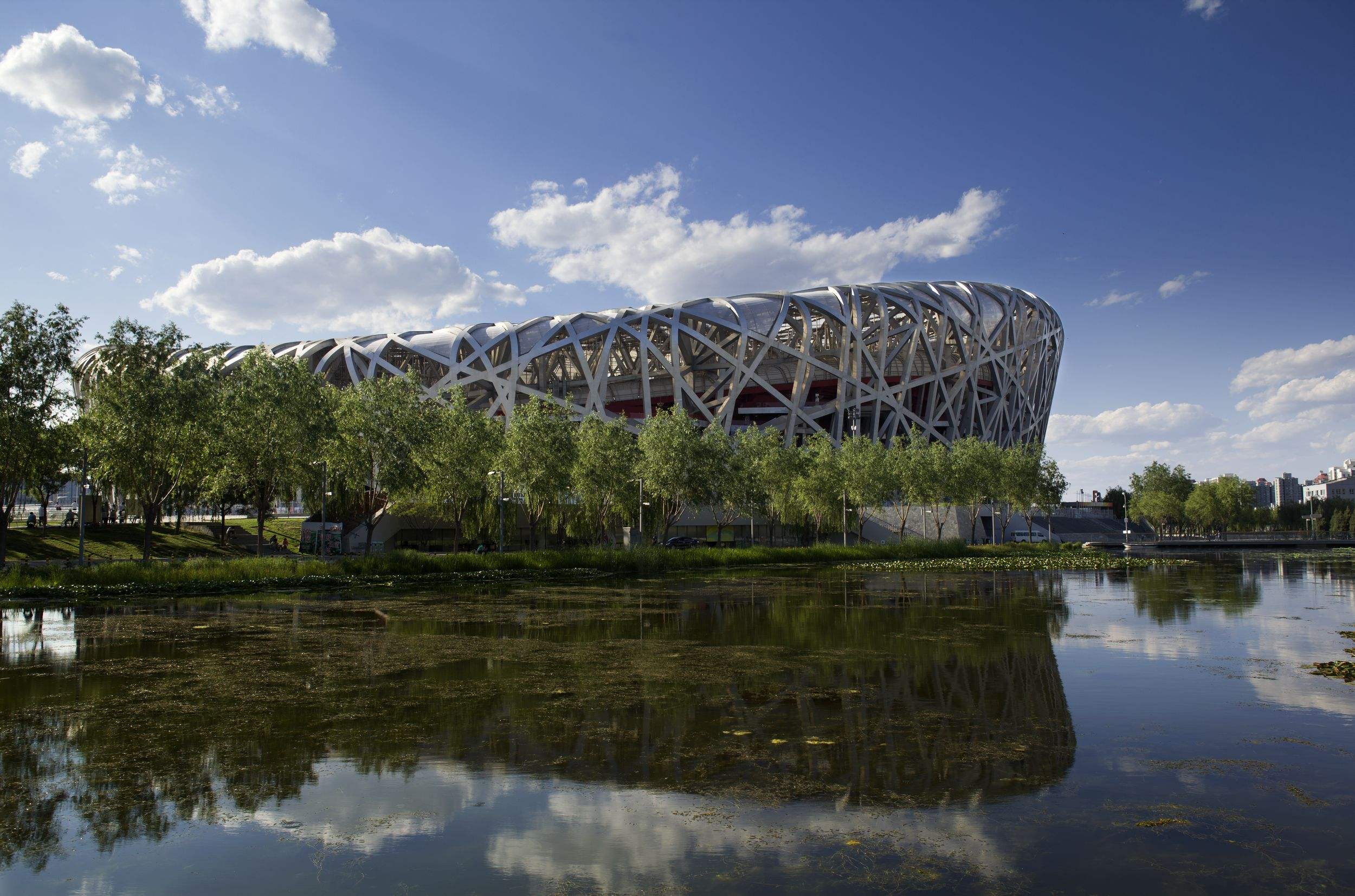 Continue your tour to visit the "Water Cube" "National Aquatics Center"(from outside),it is one of the best venues of the 2008 Beijing Olympics, built with donations from Hong Kong, Macau and Taiwan compatriot and overseas Chinese. It was chosen through public appraisals as one of "China ten big new architecture views" by The U.S. magazine "Business Weekly".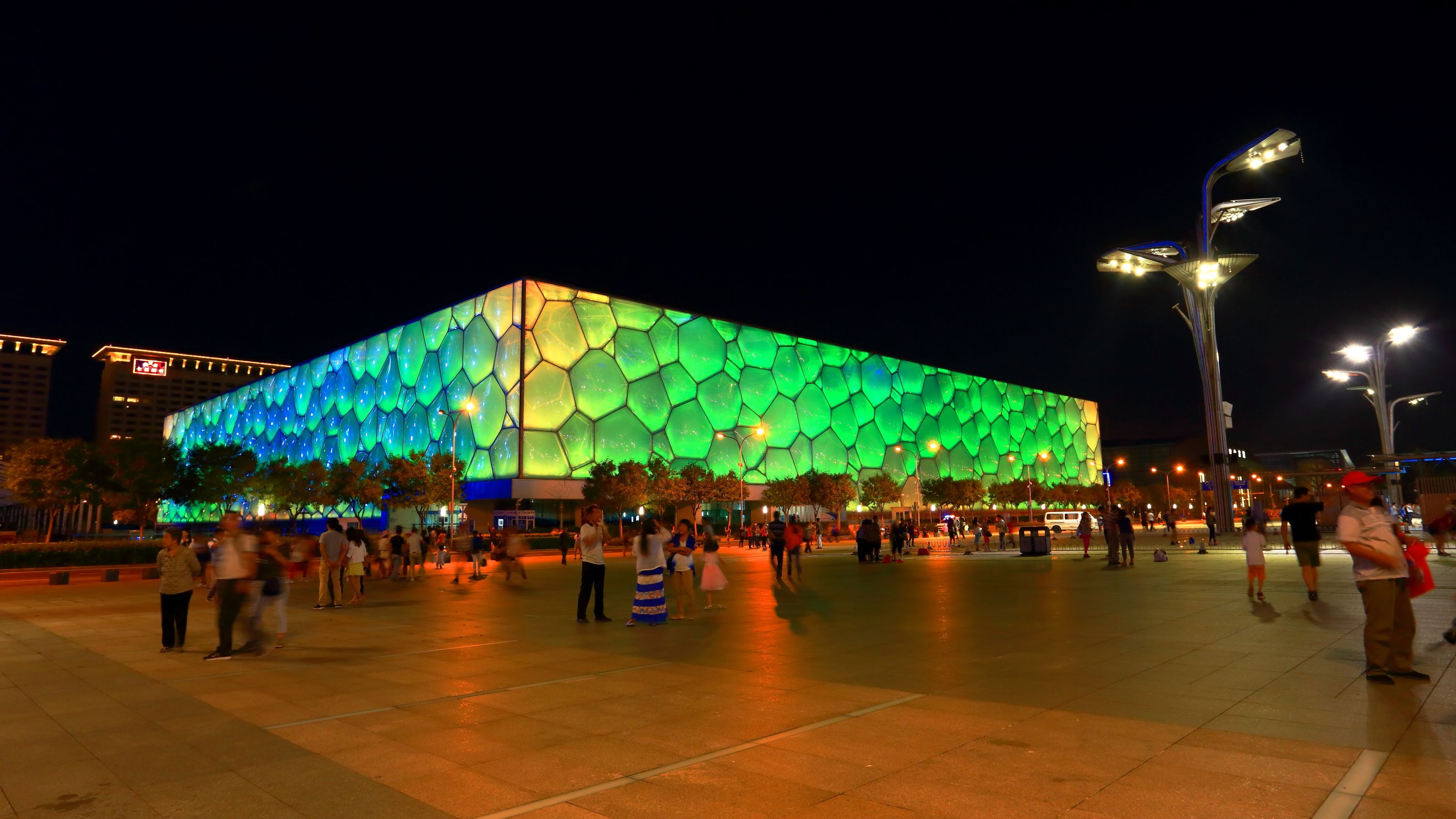 After the tour, you will be taken back to your hotel.
Day 3 Beijing-Shanghai
Place&Transport: Beijing
Today's Activities: Temple of Heaven, Tiananmen Square, Forbidden City, Summer Palace, Flight to Shanghai
Accommondation: Four Stars or Five Stars Hotel(Can be customized) in Shanghai
Meal: B,L,D
In the morning, our guide will meet you at your hotel lobby at pointed time. Your tour start at Temple of Heaven. The temple was constructed in 1420 during the Ming Dynasty (1368-1644), and was enlarged during the Qing Dynasty (1644-1911). It is the grandest cult architecture complex in the world and a masterpiece of the Chinese people created in ancient times. It covers 2,700,000 square meters (667 acres). Emperors of the two dynasties used to worship the heaven and pray for rich harvests, as the feudal emperors thought they were the son of the heaven.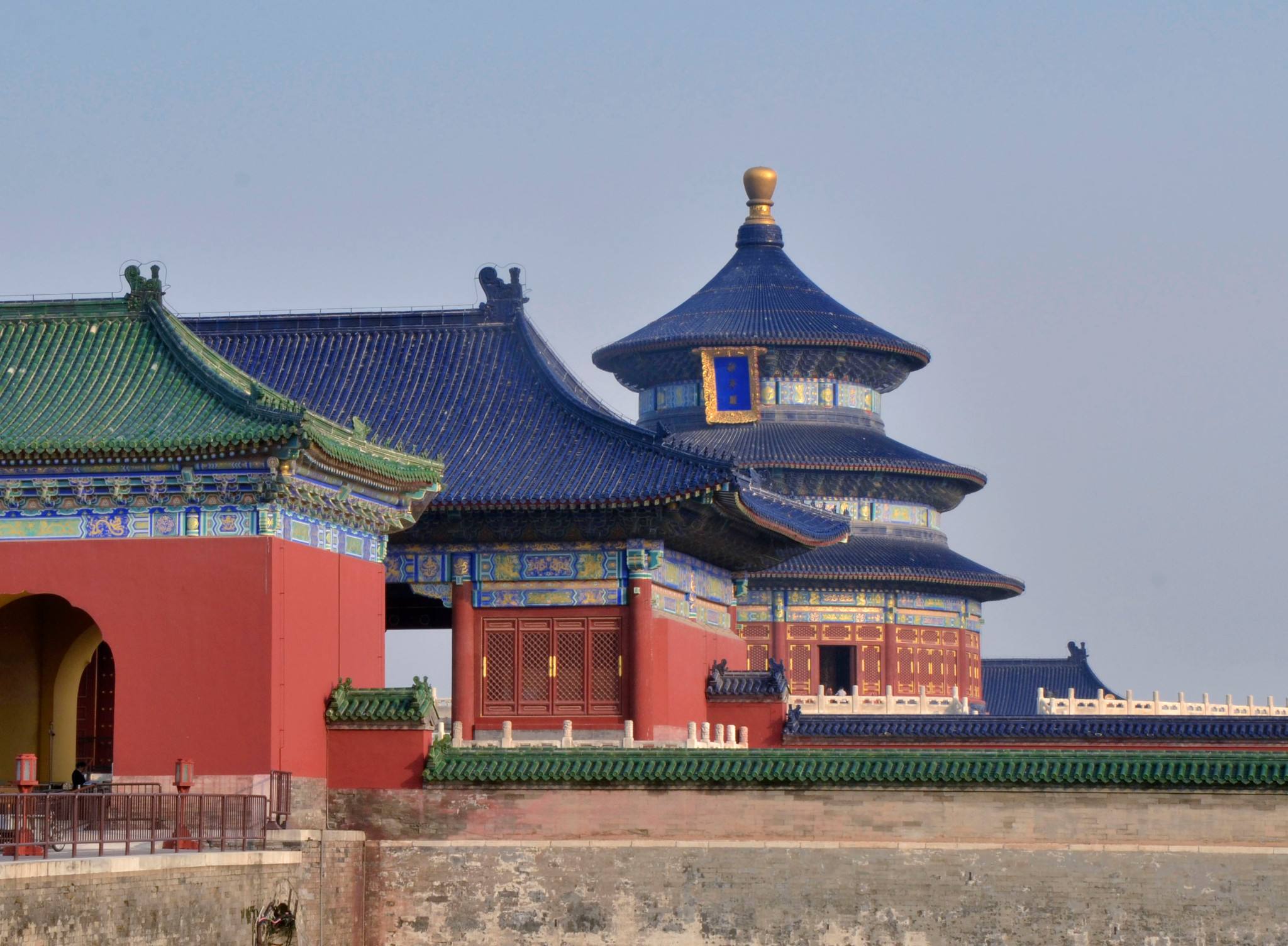 Then head to the with a brief visit to Tian'anmen Square which is now the largest city plaza in the world. Tiananmen Square is the geographical center of Beijing City. It is the largest city square in the world, occupying an area of 440,000 square meters (about 109 acres), and able to accommodate a million people at one time. Tiananmen Gate on the northern square was the site where the Chairman Mao announced the establishment of the People's Republic of China.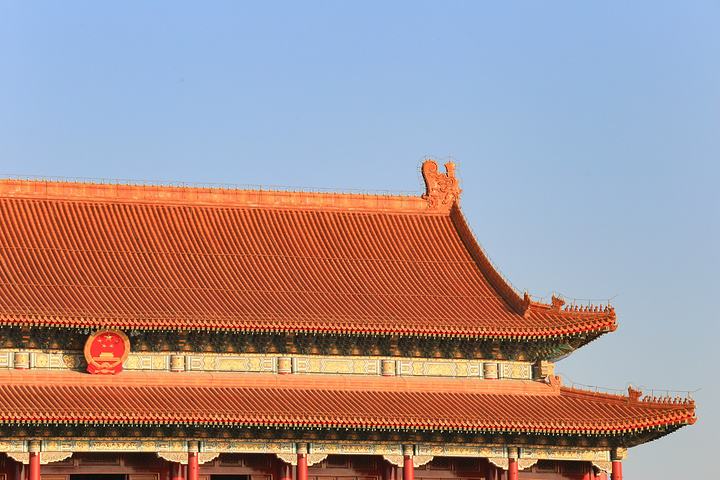 After sightseeing, walk into the Tiananmen you will meet the one of the world's 5 most important palaces – Forbidden City, The Forbidden City, also named the Palace Museum, shares the honor of being one of five world-famous palaces with the Palace of Versailles in France, Buckingham Palace in England, the White House in the U.S. and the Kremlin in Russia. The incomparable palace occupies an area of 720,000 square meters (177.9 acres) and has approximately 8,700 rooms. A high red wall with a total length of 3,400 meters (3,718 yards) encases the palace.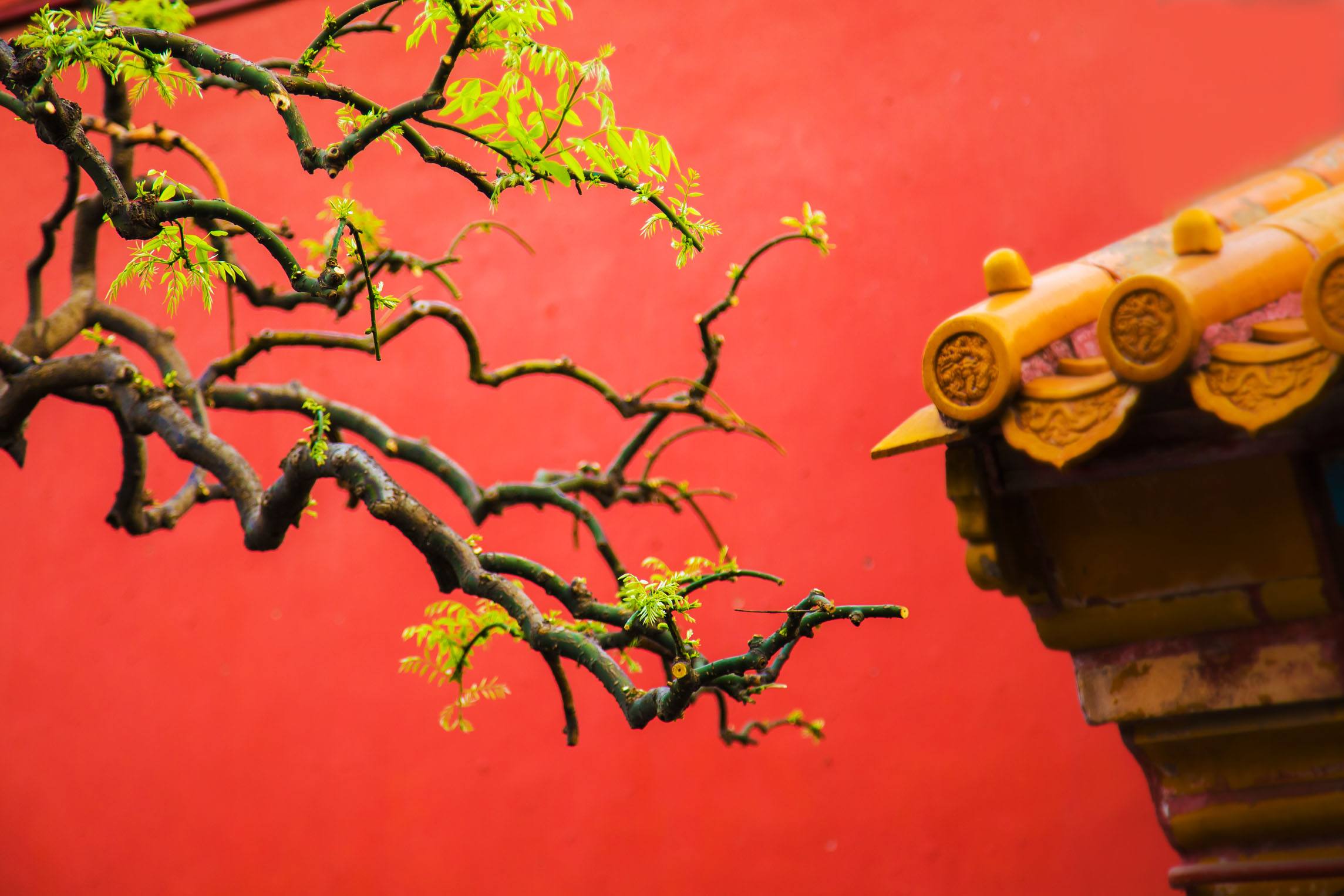 Have lunch at the local famous Peking Roast Duck restaurant, taste the most famous duck in Beijing and try some local cuisine in Beijing.Roast duck — or Peking Duck, as it's often known — has been served in Beijing for around 600 years, according to Liu. First served by palace chefs during the Ming dynasty, it has royal pedigree.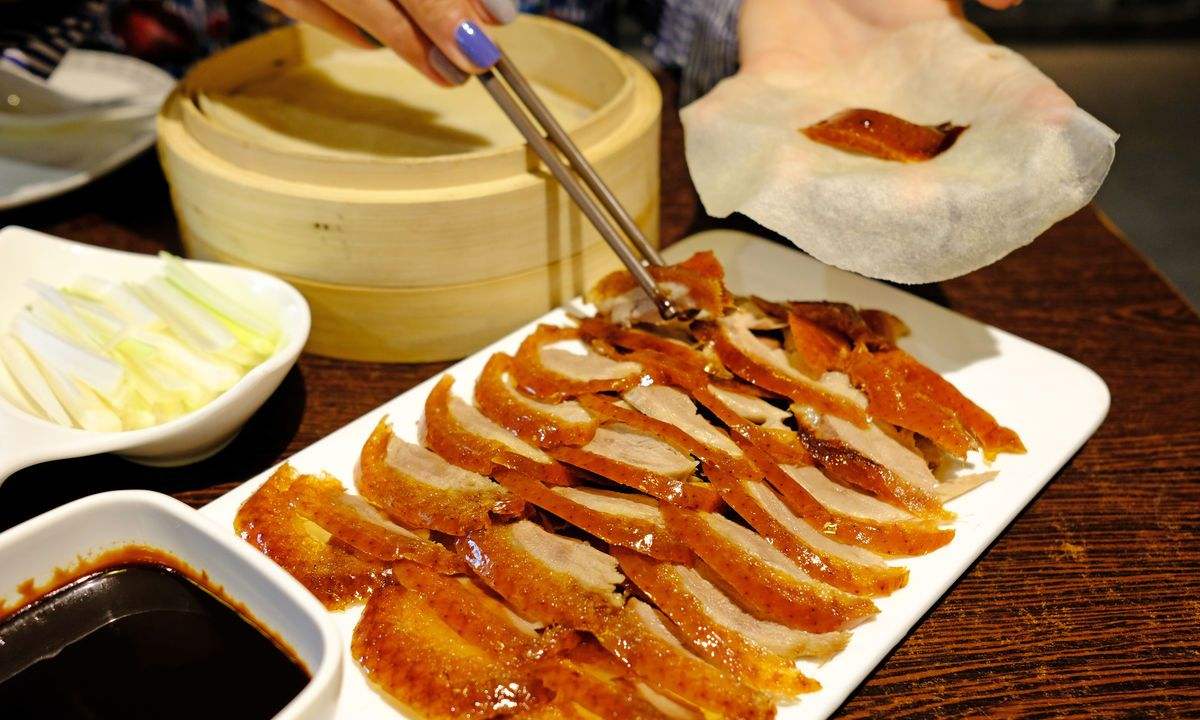 After lunch, head to visit the Summer Palace, it is a vast ensemble of lakes, gardens and palaces in Beijing, China. It serves as a popular tourist destination and recreational park. Mainly dominated by Longevity Hill and Kunming Lake, it covers an expanse of 2.9 square kilometres (1.1 sq mi), three-quarters of which is water. After 1949, the Summer Palace briefly housed the Central Party School of the Communist Party of China. Many of Mao Zedong's friends and key figures in the Communist Party, such as Liu Yazi and Jiang Qing, also lived there. Since 1953, many major restoration and renovation works have been done on the Summer Palace, which is now open to the public as a tourist attraction and park.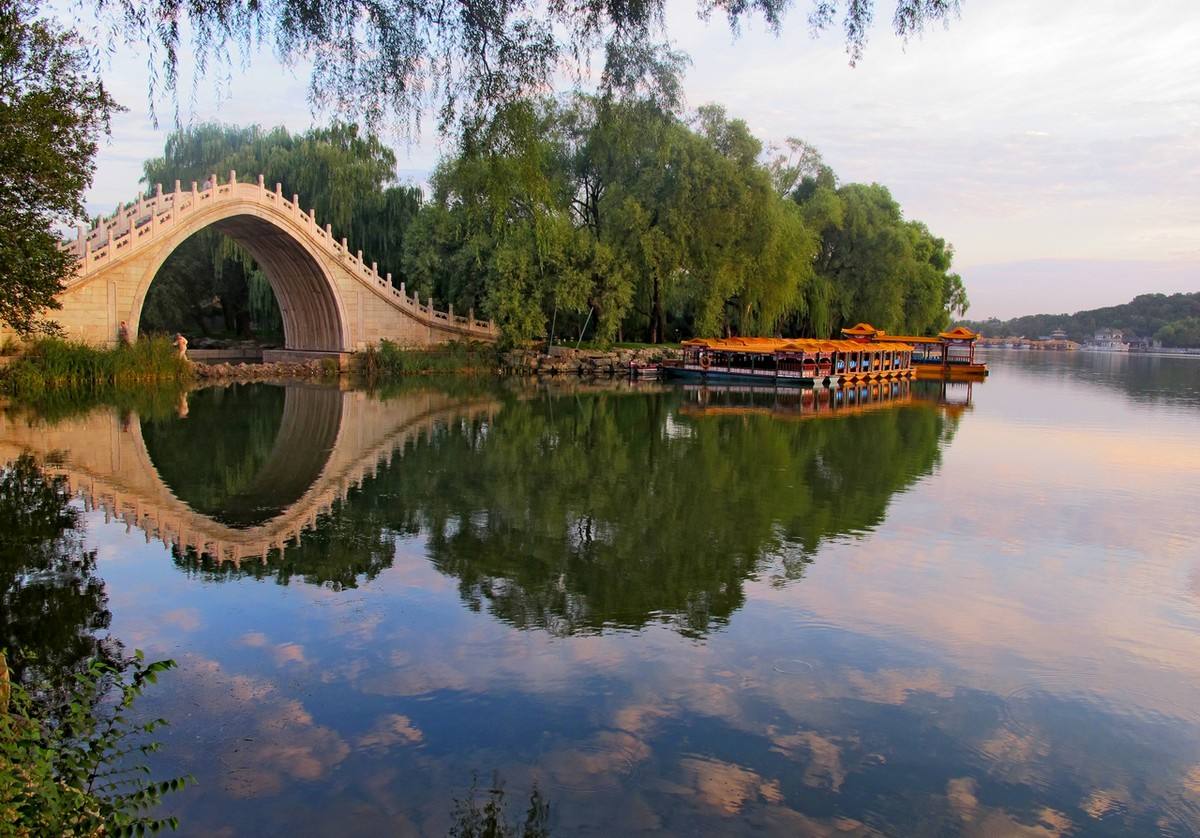 After the tour ends, drive you to the local restaurant and have a dinner. Then, bring you to the Beijing airport for your flight to Shanghai. Upon arrival, our Shanghai local driver will takes you back to your hotel.
Day 4 Shanghai
Place&Transport: Shanghai
Today's Activities: Shanghai Museum, Yuyuan Garden & Bazaar, Nanjing Road, The Bund, Huangpu River Night Cruise
Accommondation: Four Stars or Five Stars Hotel(Can be customized) in Shanghai
Meal: B,L,D
After breakfast, drive you to visit Shanghai Museum. It houses a comprehensive collection that perfectly showcases the Middle Kingdom's millennia old history. Spread over five floors, covers most of the major categories of Chinese art with a collection of 12, 300 pieces in 21 categories of valuable cultural relics.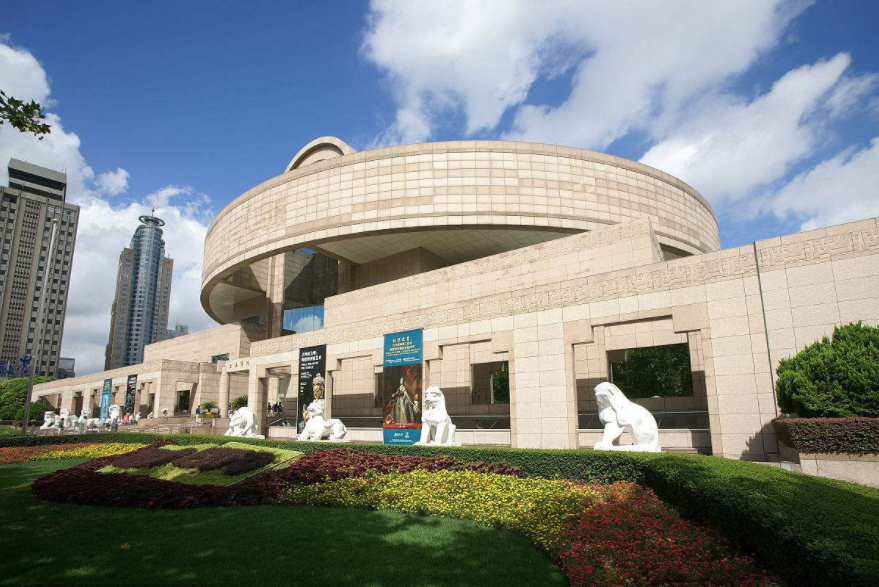 Next you will visit Yuyuan Garden, it not only regarded as best private garden in Shanghai but also the best in southeast China.The garden enjoyed a history over 400 years since its first establishment by Pan Yunduan who had intended to bring happiness and pleasure to his parents and relatives. Then, walking to nearby to Yuyuan Bazaar, there are many small streets and lanes where vendors sell their products and food stuffs to the tourists and local people.It is an ideal place for you to find some specialists.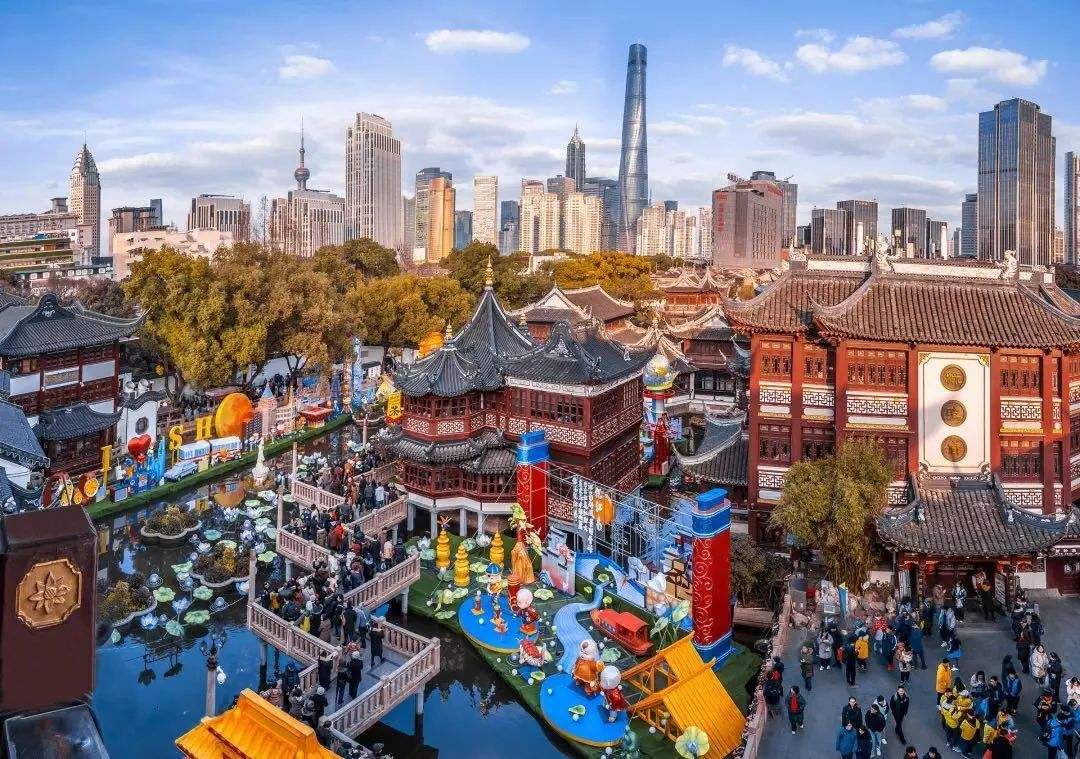 Lunch is arranged at Nanxiang Dumpling House to try the most famous Shanghai Xiaolongbao(soup dumpling). A favorite of dim sum eaters around the globe, are considered to be a Shanghai specialty, rumored to have originated here in the 19th century. Legend has it that this world-renowned snack started out as an experiment by a cake shop owner in Nanxiang who decided to try out a riff on his popular steamed bread.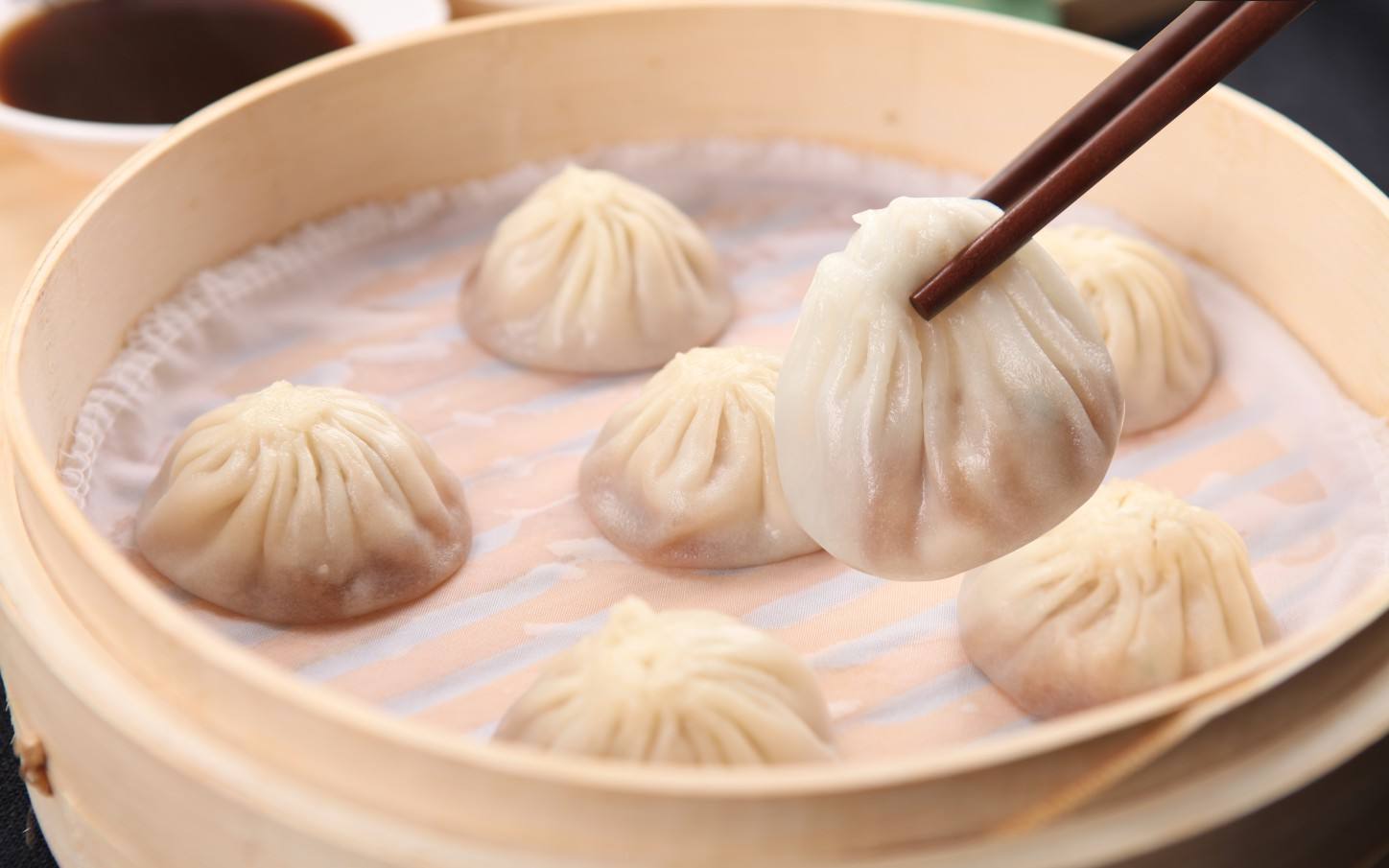 After lunch, drive you to The Bund area. The Bund is a waterfront area in central Shanghai.When you come here, you can embrace the best cityscape, feast on the rich architectural fashions and know why Shanghai is glorified as "Paris of the East". There are a number of attractions in the area, such as Shanghai World Financial Center, the Oriental Pearl TV Tower, Century Park, Century Boulevard, Jinmao Tower etc. It is one of the most famous tourist destinations in Shanghai.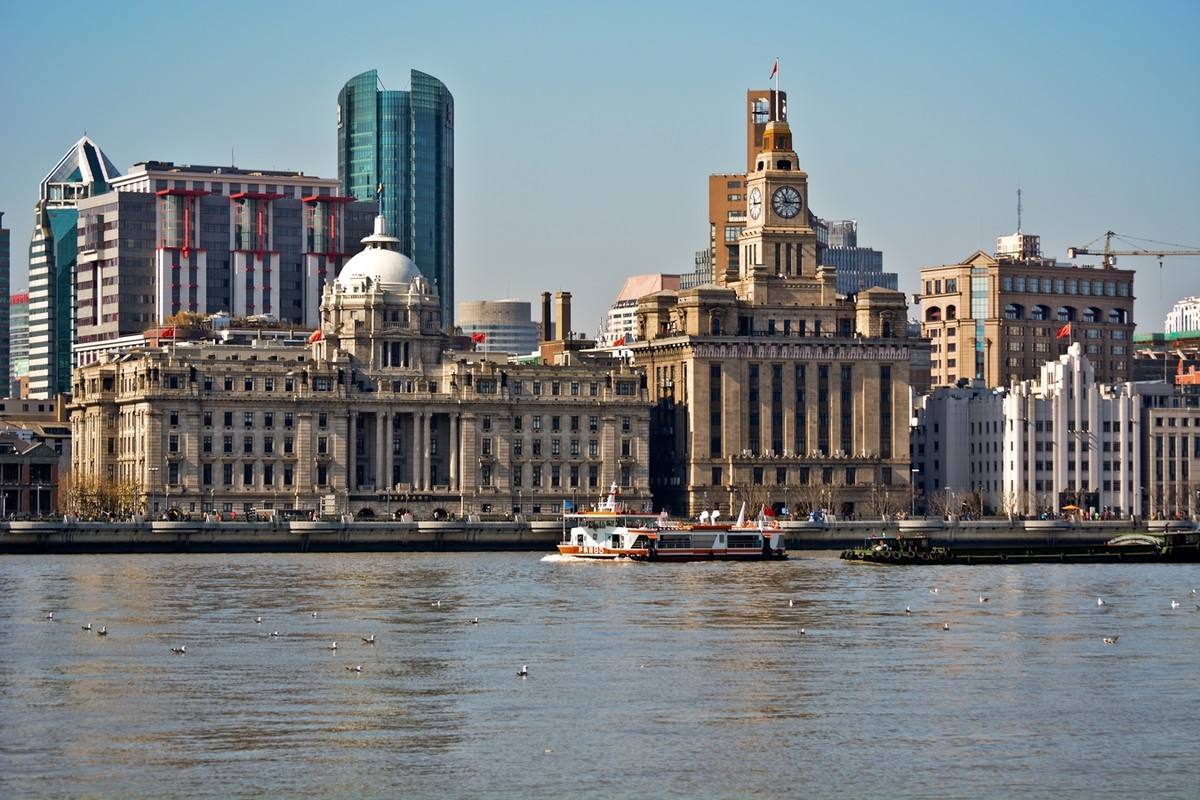 Continue your tour to Nanjing Road, another popular landmark of Shanghai. It is a shopping paradise as well as a ideal place tootake a wonderful walk to explore the modern atmosphere of the city.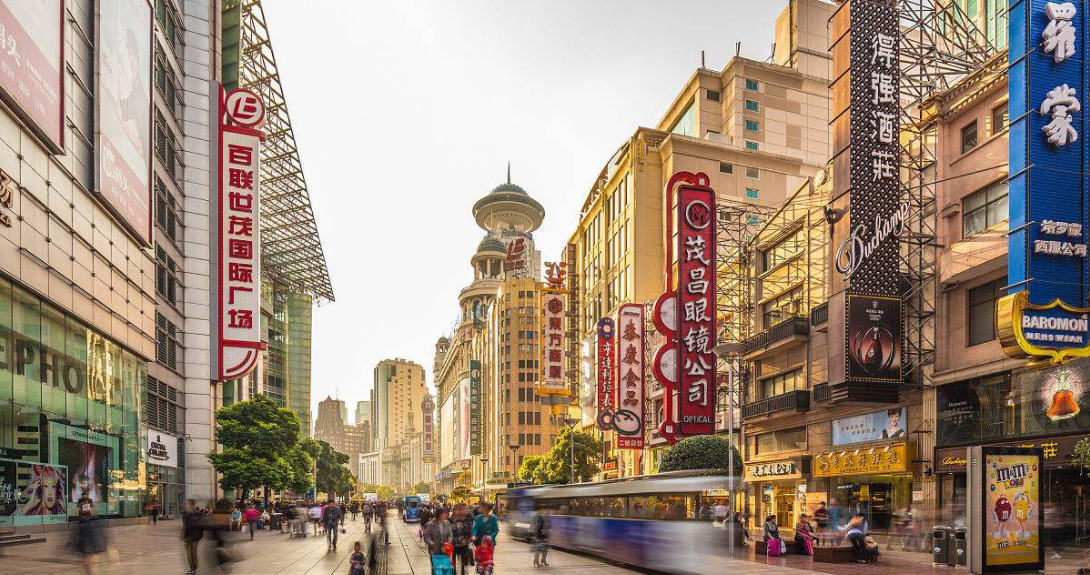 After dinner, you will take the Night cruise along the Huangpu River. When traveling in Shanghai, you should not miss a cruise tour on the Huangpu River. It is the best way to admire Shanghai's classic skyline views of colonial architecture and modern skyscrapers along the river.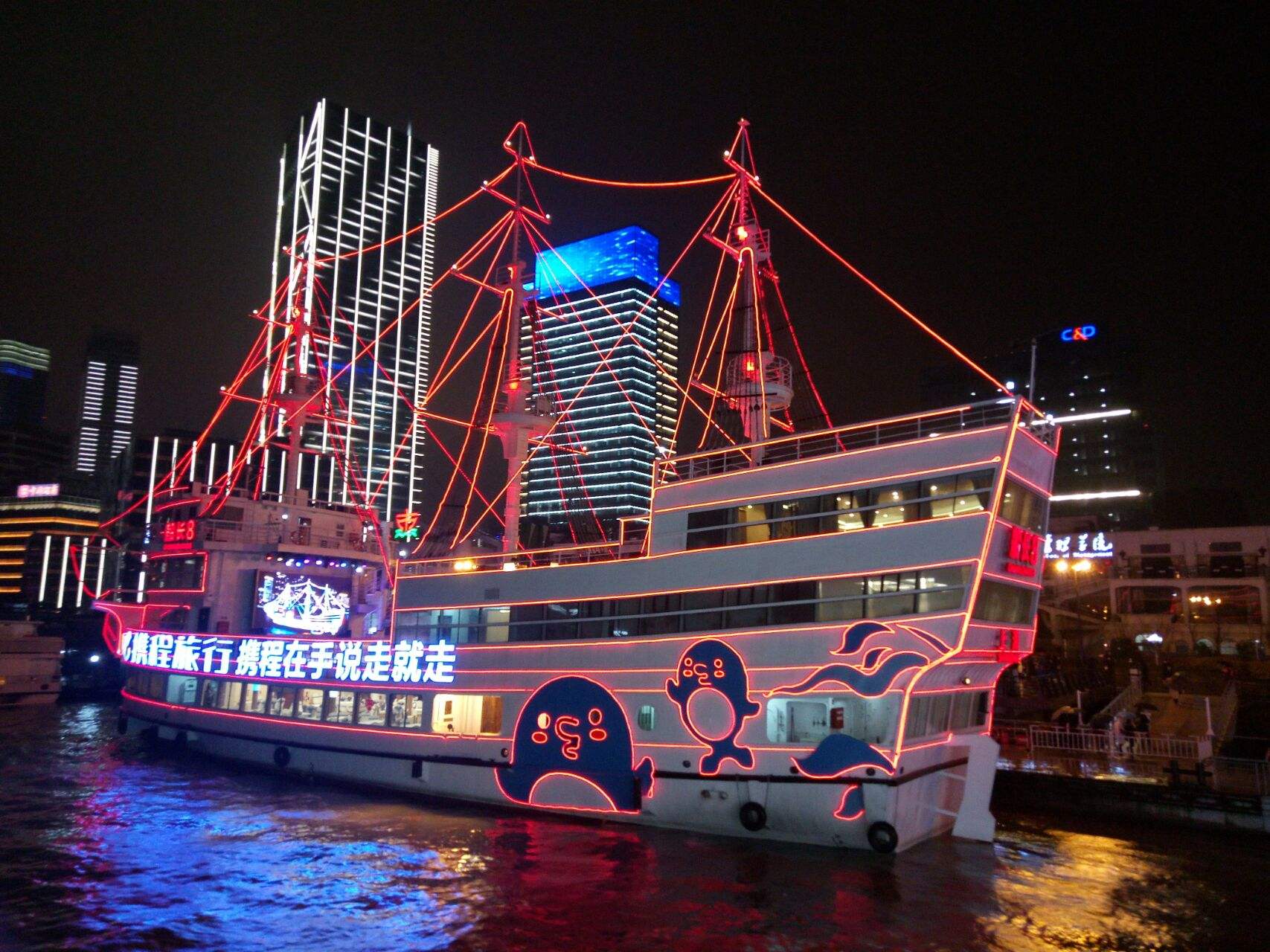 After the cruise, you will be taken back yo your hotel in Shanghai.
Day 5 Shanghai-Suzhou
Place&Transport: Shanghai
Today's Activities: Train to Suzhou, Lingering Garden, Tiger Hill, Pingjiang Ancient Street, Suzhou No.1 Silk Factory
Accommondation: Four Stars or Five Stars Hotel(Can be customized) in Suzhou
Meal: B,L,D
Pick you up from your hotel at pointed time, our driver will drive you to Shanghai train station to catch a high speed train for Suzhou.
The first stop for Suzhou tour is Lingering Garden. It is one of the four most famous gardens in China with plenty of exquisite halls in various sizes, shapes and colors, possessing Qing style. If you want to savor a natural beauty in a man-made garden? Lingering Garden (Liu Garden in Chinese),such a famed garden with delicate designed architecture, featured shaped stones and idyllic scenery, can satisfy your needs. As one of the Four Famous Garden, Lingering Garden will give you a visual treat.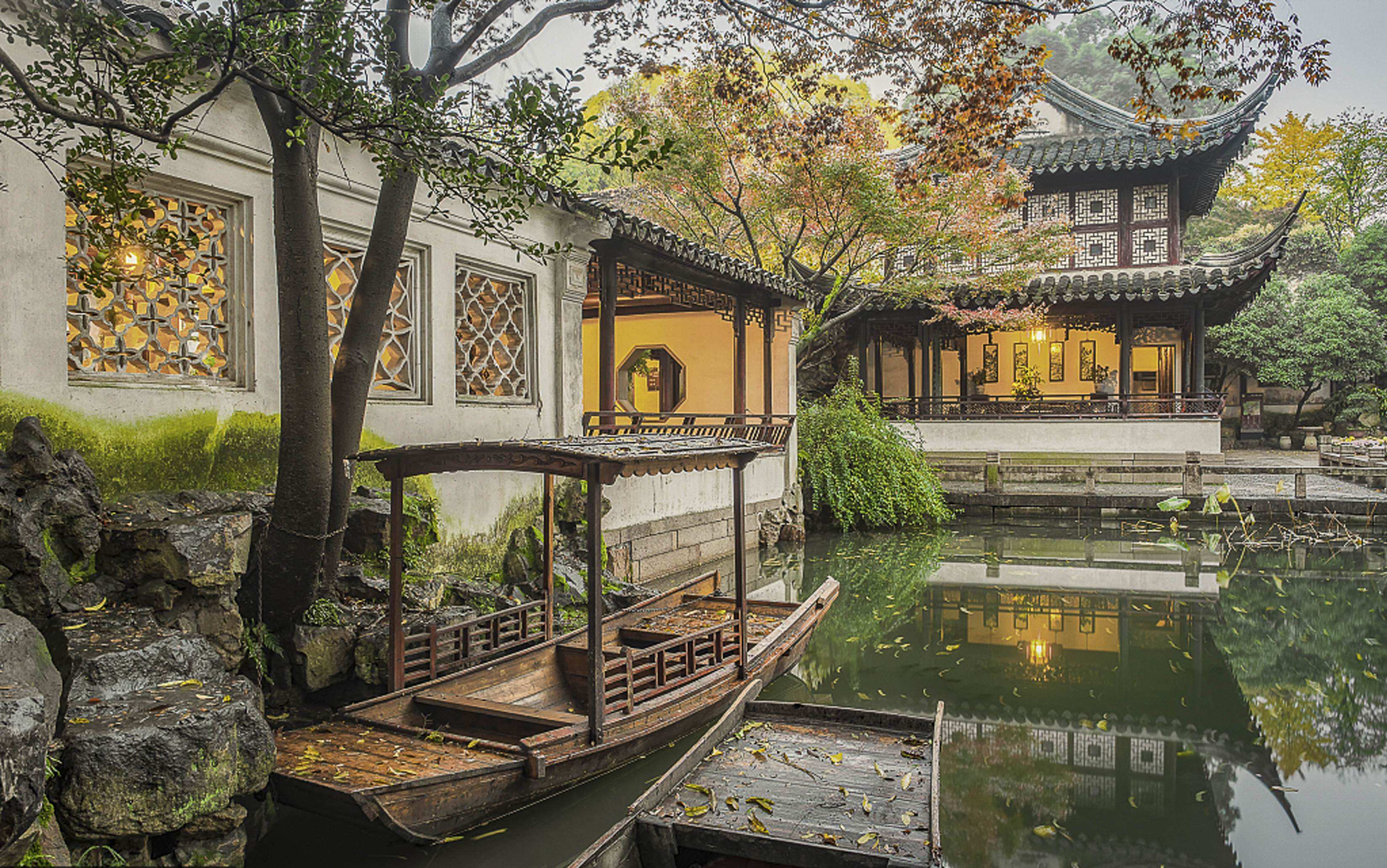 After admireing the classic Chinese gardens, our guide will take you to a local restaurant for lunch to try the authentic Suzhou food.
In the afternoon, continue your tour to visit Tiger Hill, one of the most renowned tourist destinations in Suzhou. It is in fact a hillock about 30 meters in height. However, this tourist attraction site comprises nearly a dozen of historic and cultural relics to see, including Tomb of King He Lu, Yunyan Pagoda, Sword-testing Stone, the Thousand Men Rock, and the Sword Pond. The millennium-old Tiger Hill Yunyan pagoda stands on the top of the hill and is considered as the symbol of Suzhou.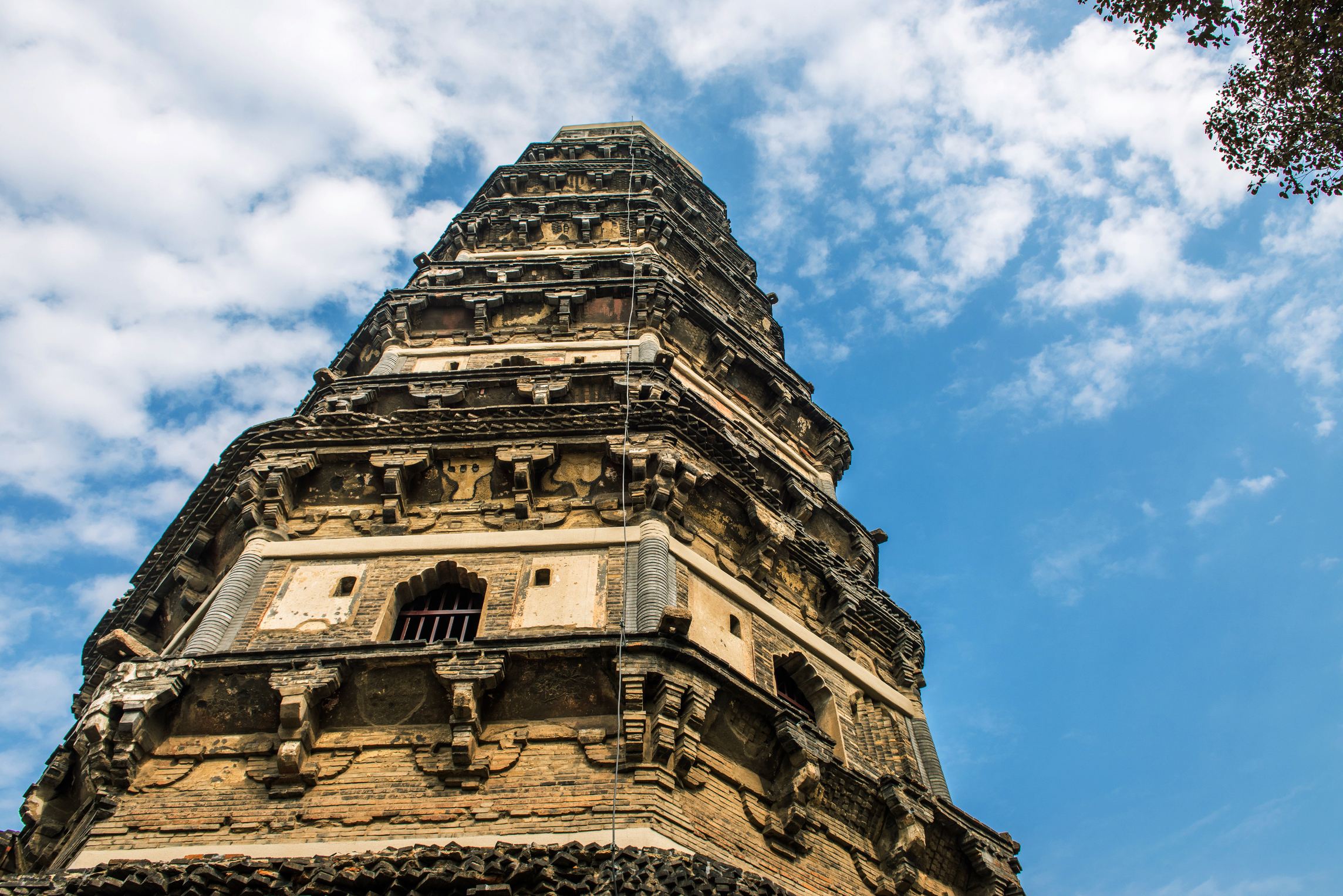 Next, you will have a lesuire time to walk along the ancient street-Pingjiang Ancient Street. With the length of 1,606 meters, Pingjiang Road parallels with Pingjiang River. The typical houses of ancient Suzhou with white walls and black tiles are standing by the street, simple and unsophisticated. Today, the old town of Suzhou centred around Pingjiang Road in the northeast, remains little changed since Song Dynasty, some 800 years ago.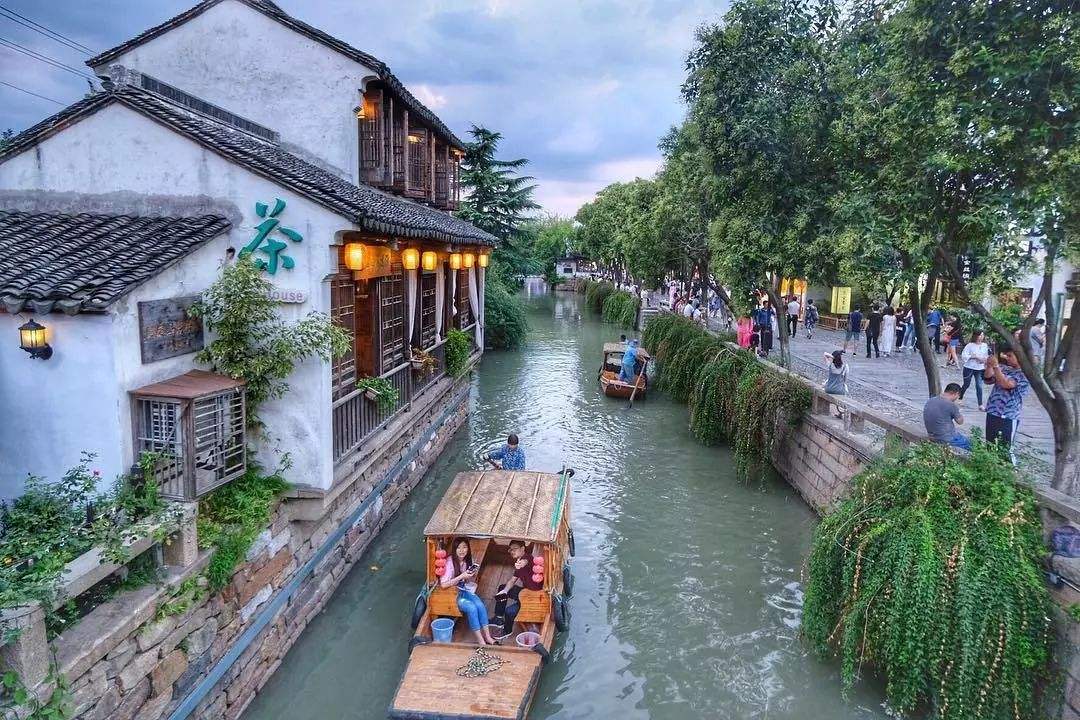 Finally, visit Suzhou No. 1 Silk Factory. Suzhou has a long and rich history of silk culture, including mulberry tree and silk worm cultivation and turning raw silk into beautiful fabric. The Suzhou No. 1 Silk Factory more like a museum which shows you how the silk is made from cocoons from the beginning and the whole silk process.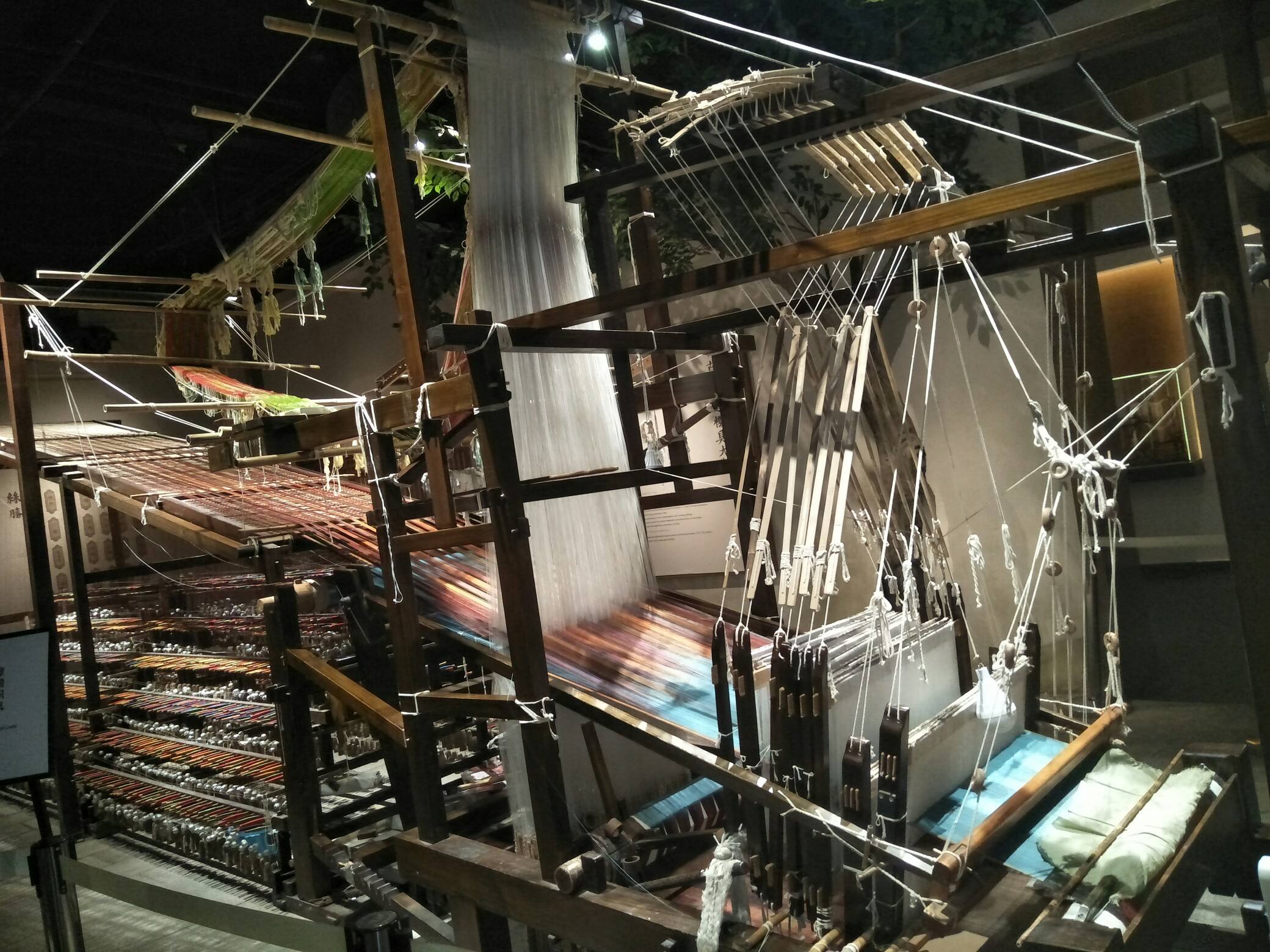 After dinner, you will be taken back to your hotel in Suzhou.
Day 6 Suzhou-Hangzhou
Place&Transport: Suzhou
Today's Activities: Train to Hangzhou, Tongli Water Town
Accommondation: Four Stars or Five Stars Hotel(Can be customized) in Hangzhou
Meal: B,L,D
After breakfast, drive you to visit Tongli Water Town, it takes around 1 hour from Suzhou downtown. Tongli, established in the Song Dynasty, has a history of over 1,000 years. It is very rich in cultural heritage. Traditional residences including gardens, houses and temples, built in the Ming Dynasty and Qing Dynasty, are the highlight of the city. Tongli occupies an area of 51 square miles (133 square kilometers) with a population of 55,000. The city is separated by 15 rivers into seven islets, which are connected through 49 ancient bridges. It is very rich in cultural heritage. For its long history and special beauty, in 2004, Tongli together with Zhouzhuang and Luzhi were listed in the tentative list for UNESCO World Heritage Sites.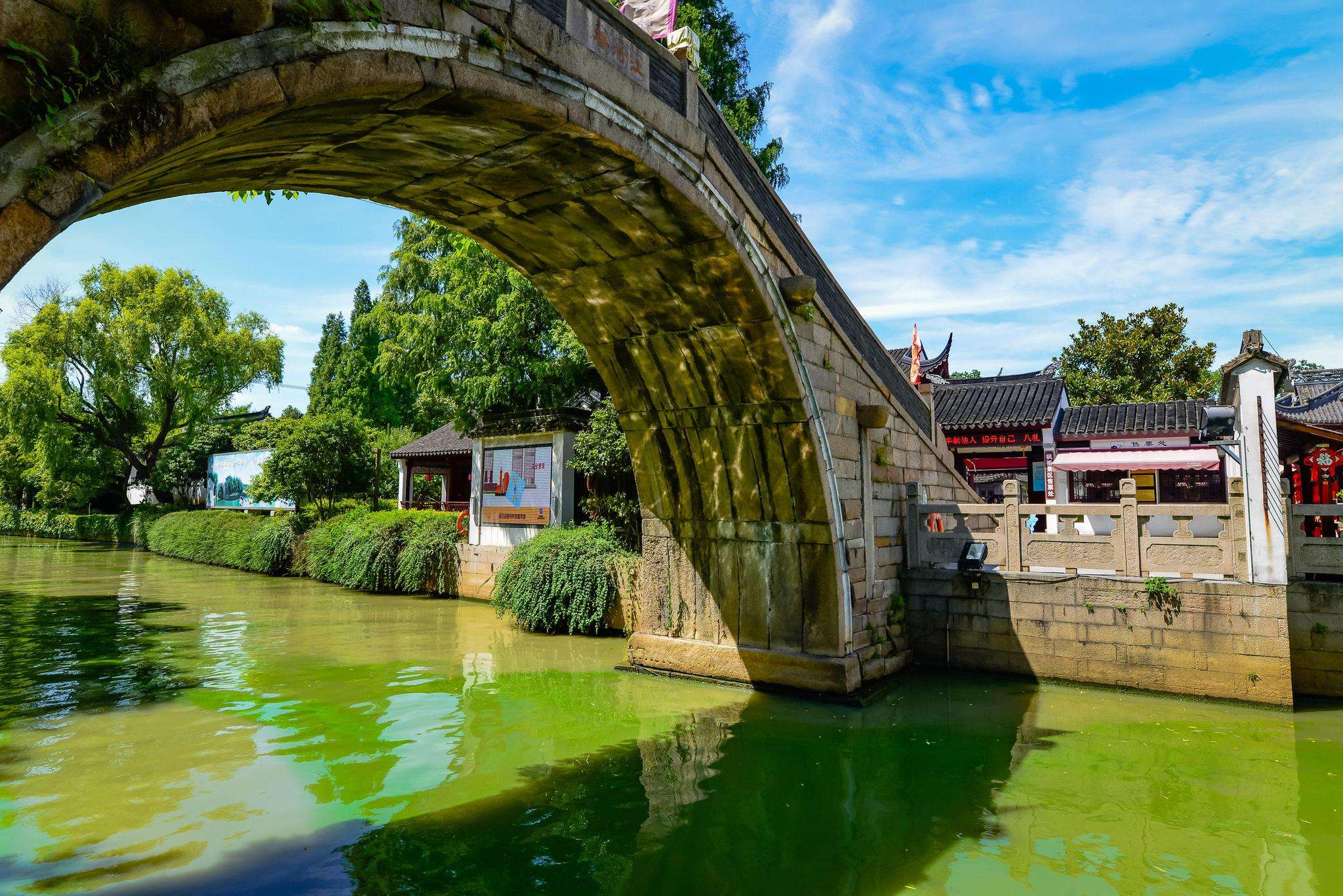 After the tour, transfer to Suzhou train station to catch the high-speed train to Hangzhou. When you arrive in Hangzhou, our guide will wait for you at exit of station with a sign "China Private Tour". Transfer to your hotel in Hangzhou, enjoy a dinner at your hotel.
Day 7 Hangzhou
Place&Transport: Hangzhou
Today's Activities: Boat cruise around West Lake, Huagang Park (Fish Watching at Flower Pond), Lingyin Temple, Meijiawu Tea Plantation, Qinghefang Old Street, Impression West Lake Show
Accommondation: Four Stars or Five Stars Hotel(Can be customized) in Hangzhou
Meal: B,L,D
In the morning, our Hangzhou guide will meet you at your hotel lobby. Firstly, taking a boat sailing on the picturesque West Lake. This is an enjoyable and relaxing way to appreciate the beautiful scenery with its islands, causeways, temples, pagodas and ornamental planting.It is not surprised that you'll become a part of this traditional Chinese painting. It is the symbol of Hangzhou which lies on its banks and is a place of tranquility.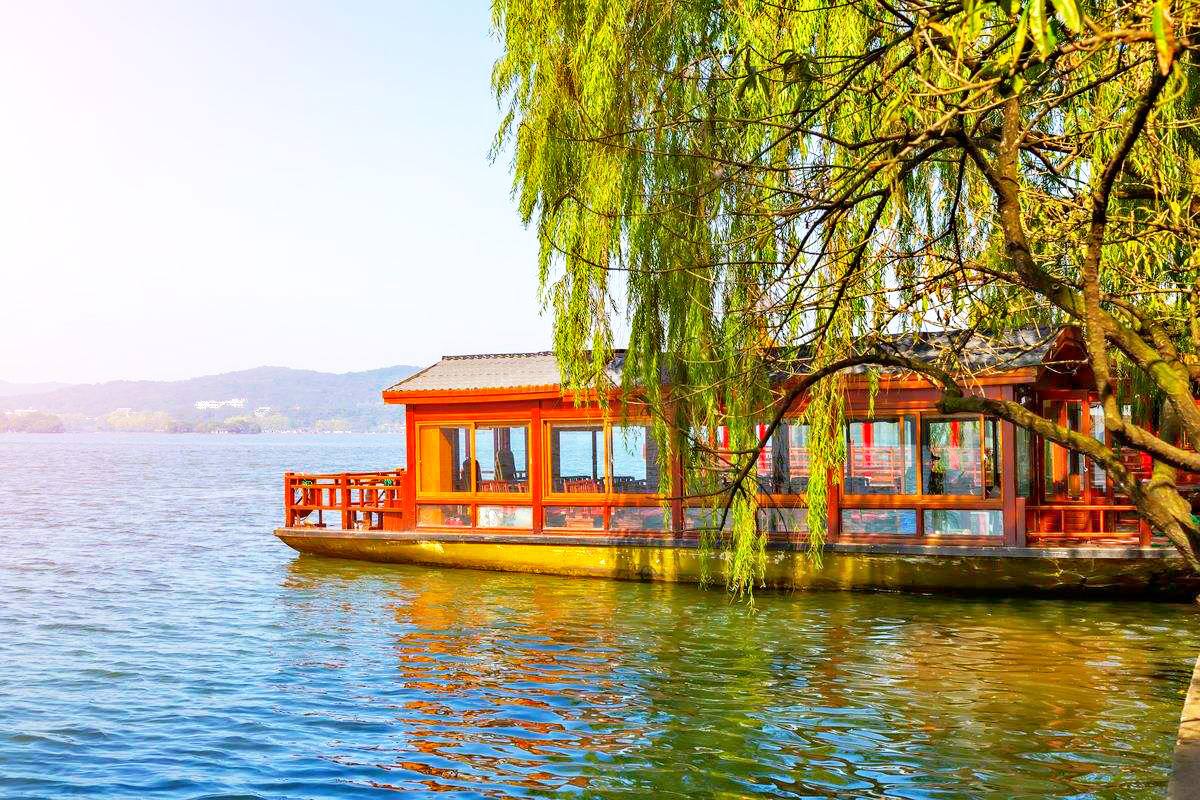 Next, walk around Huagang Park, which is one of top ten views. Fish watching tour at the flower pond, this area now has been made into a 22 hectare (54 acre) park with many varieties of trees and flowers, featuring a peony garden which blooms in April and a goldfish pond which is the famous site for fish watching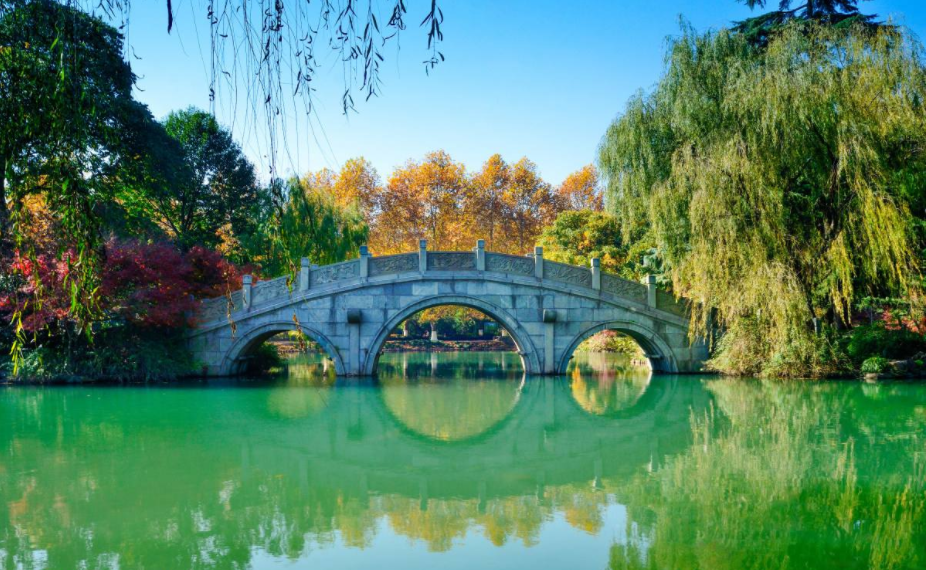 Afterwards, you will pay a visit for the biggest and oldest Buddhist Temple in Southern Part of China-Lingyin Temple. Lingyin temple & Fei Lai feng, one of the top ten most famous ancient Buddhist monasteries in China, and contains numerous pagodas and Buddhist grottoes. It is really a tourist attraction that can offer you appealing places of historic interest, cultural relics as well as agreeable natural scenery with woods, flowers, springs, etc.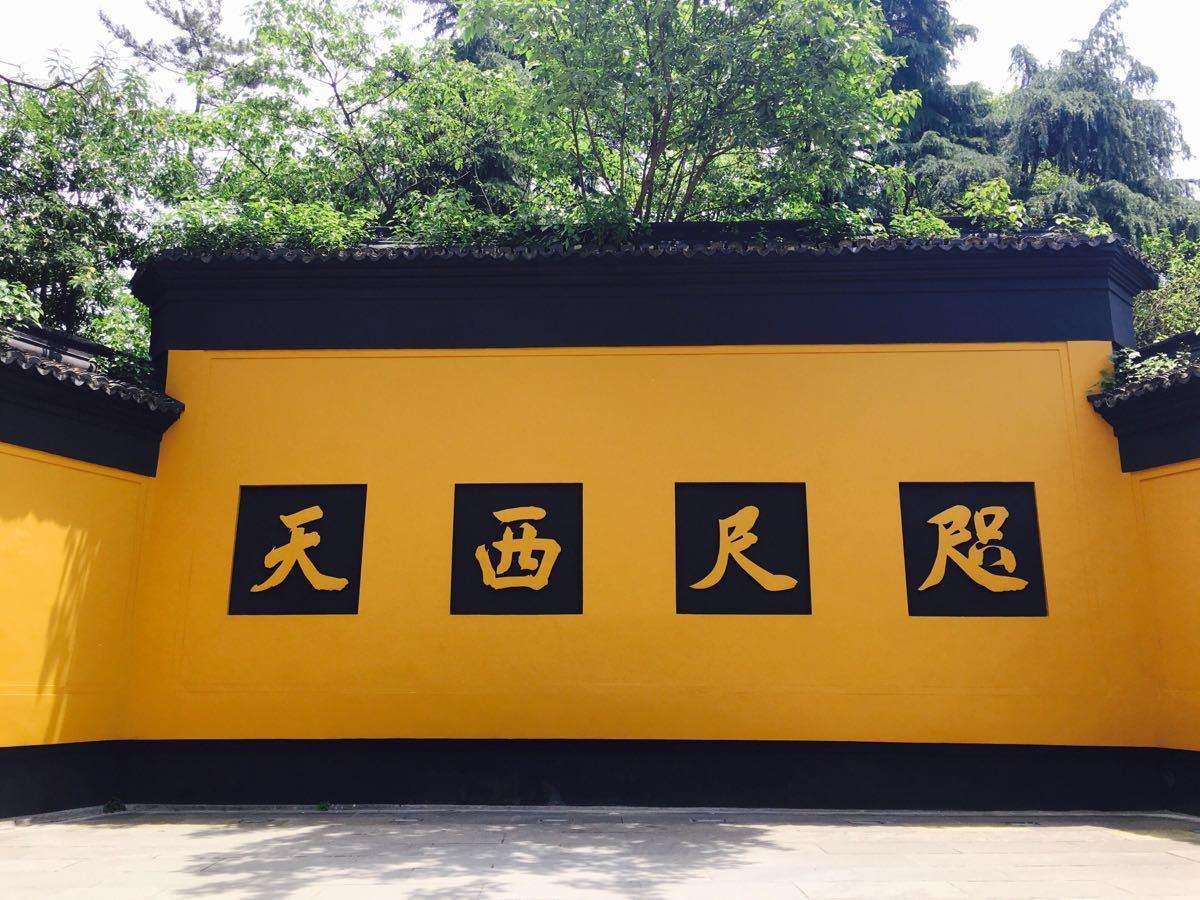 Your lunch is arranged at a Local Tea Farmer's Tea House. We can organize tea farmers teach you how to prepare and cook local delicacies if you are interested in it. You can learn how to cook Beger's Chicken, Westlake carp fish in vinegar source (Do not be scared, no bones!!! Aha), Lotus root, bamboo shoot...and many other tasty vegetables. If you don't want to cook, just enjoy the local delicacies.
In the afternoon, drive you to enjoy the view of Tea Plantation and learn the local Tea Culture. Longjing Green Tea plantation & village (Meijiawu), which is the origin place for the most famous green tea - Longjing in china with beautiful natural scenery (There are many tea houses in the village, and you will have a chance to taste/try the local tea)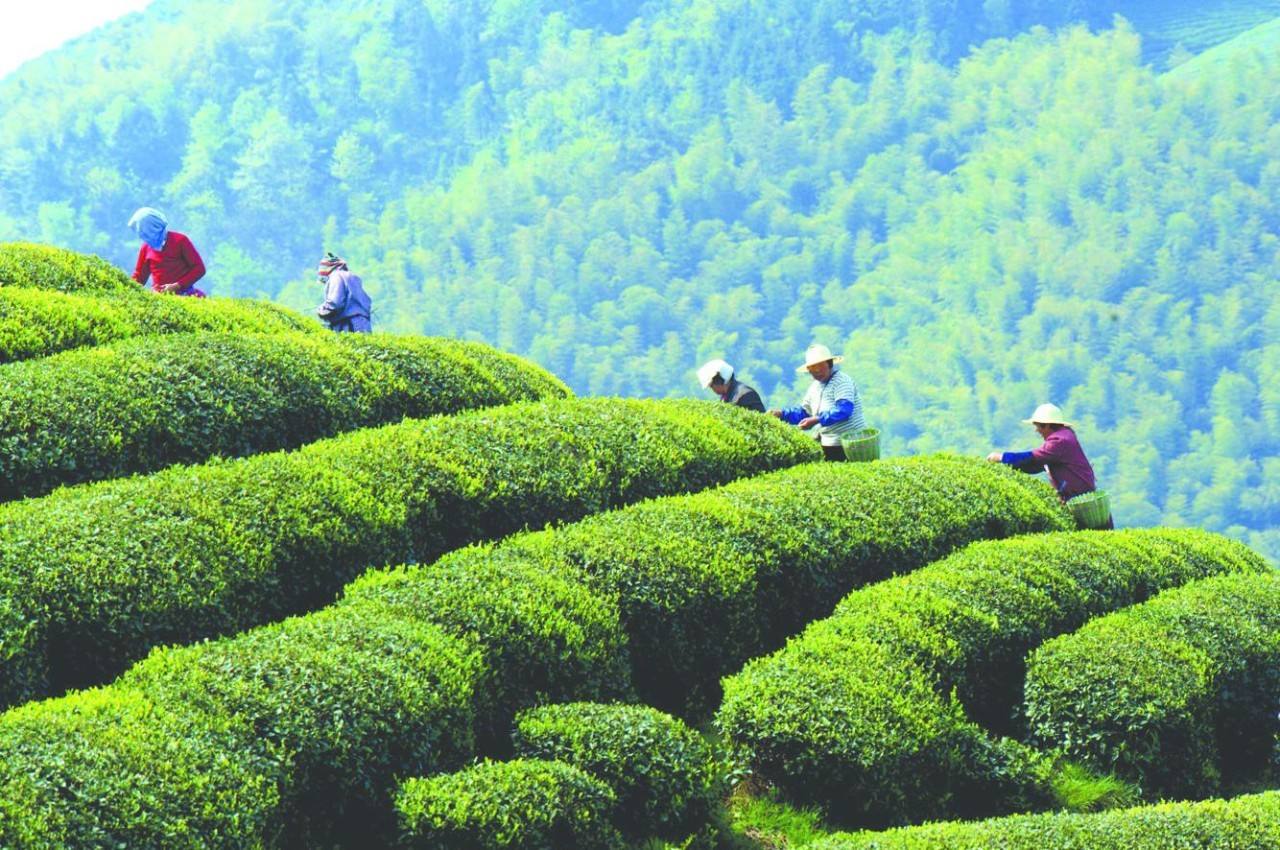 The last place for is Qinghefang Old Street. It is a good place to experience the life of Old Hangzhou, because it is the epitome of historic Hangzhou. A great place for shopping, eating, and sightseeing. You can see the well-preserved old buildings, explore the interesting boutique stores, and choose your favourite souvenirs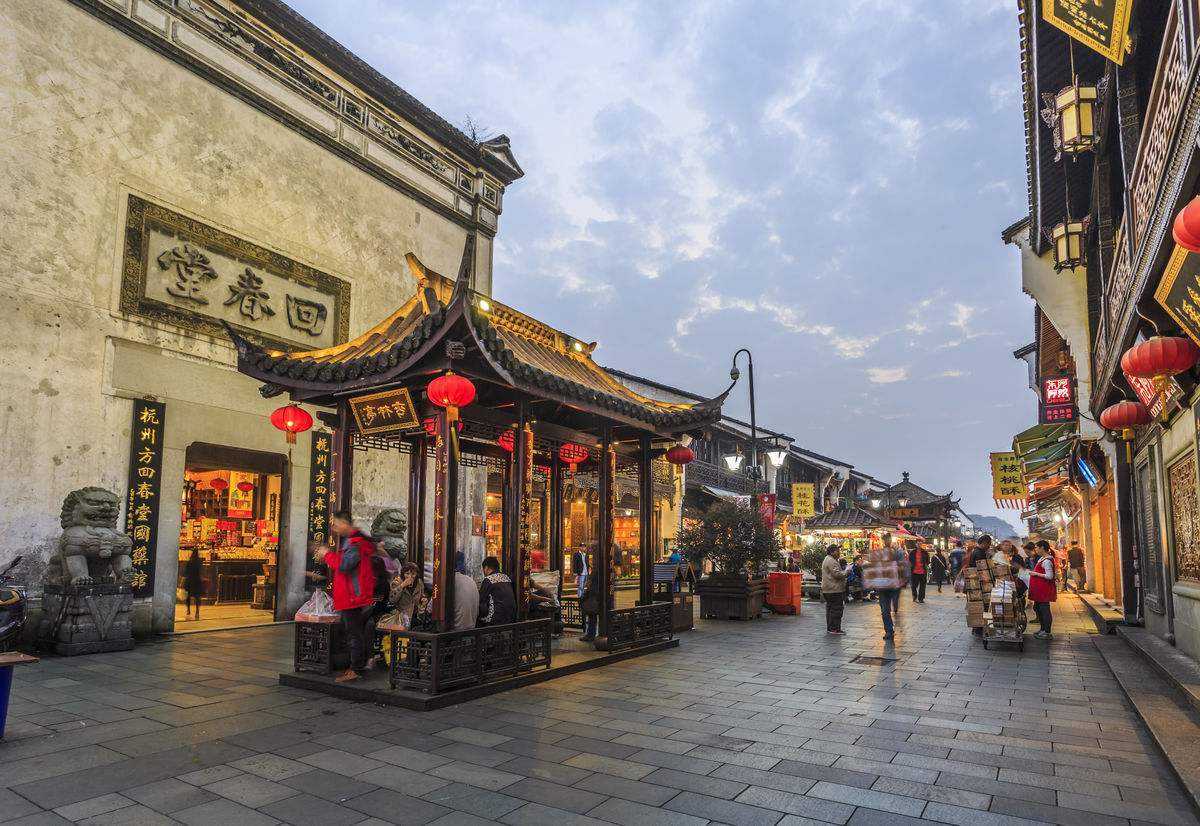 After dinner, go for enjoy a performance-Impression of West Lake. It is one of most popular night show in China, it takes around 50 minutes to show you some Hangzhou local culture and folktale...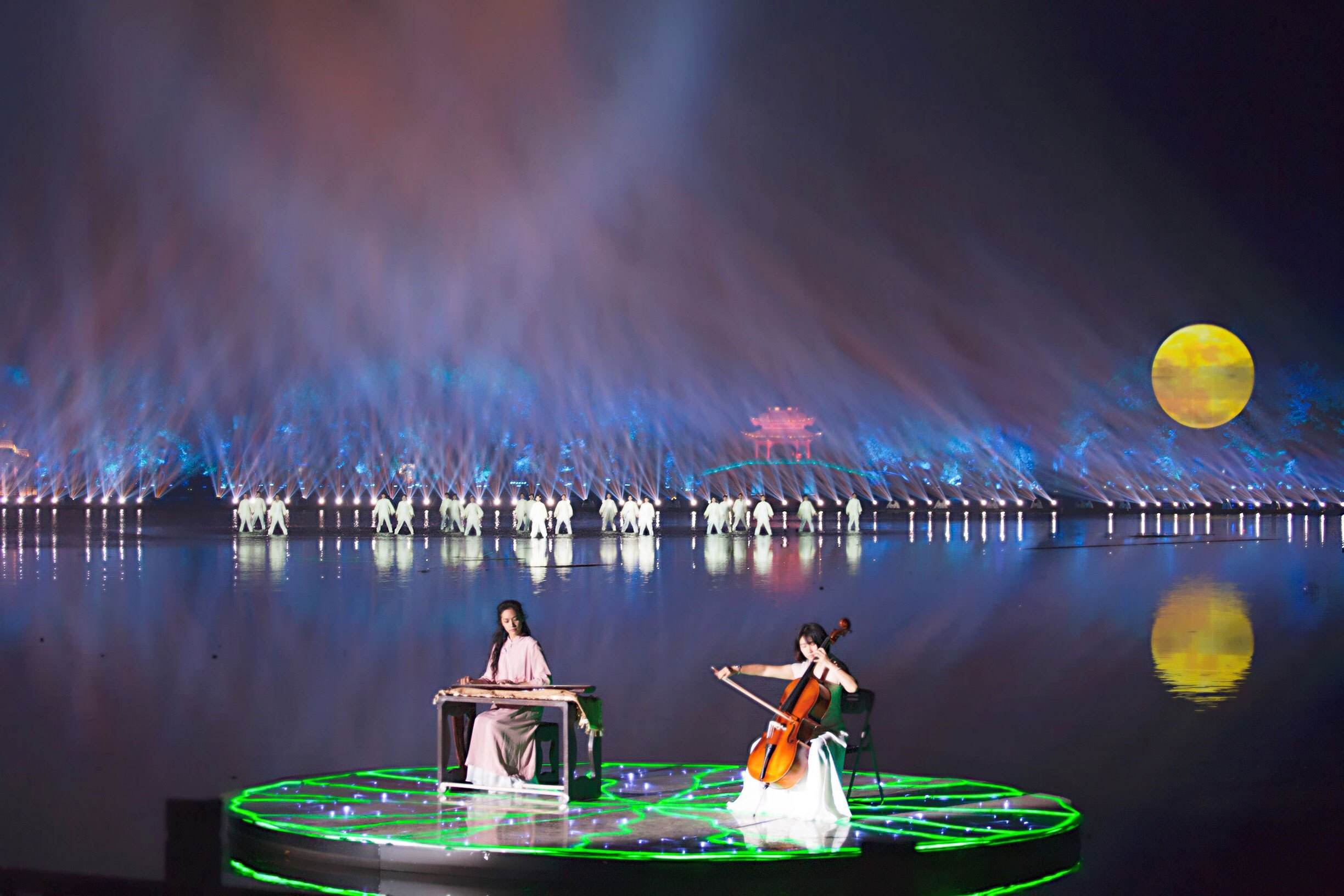 After the show, you will be taken back to your hotel.
Day 8 Hangzhou-Shanghai
Place&Transport: Hanghou
Today's Activities: Guo's Garden, Leifeng Pagoda, Train to Shanghai
Accommondation: N/A
Meal: B,L
After breakfast, drive to the Guo's Garden: Completed in 1861, this elegant garden villa was built as a private retreat for a wealthy Qing Dynasty silk merchant. Guo's Villa is a fine example of Chinese aesthetics in which the manmade and natural blend in harmonious balance. The Villa opened to the public in 1991, after being restored. It faces Spring Dawn, by the Sudi Causeway which crosses the West Lake, and has a distant view of the serene Southern Screen Hill and the Baochu Pagoda. The villa has two sections (1) Living in Quietness, where the owner lived (2) the Sky in the Mirror garden, with a pond surrounded by roofed corridors (lang), bridges, rockwork, trees and flowers.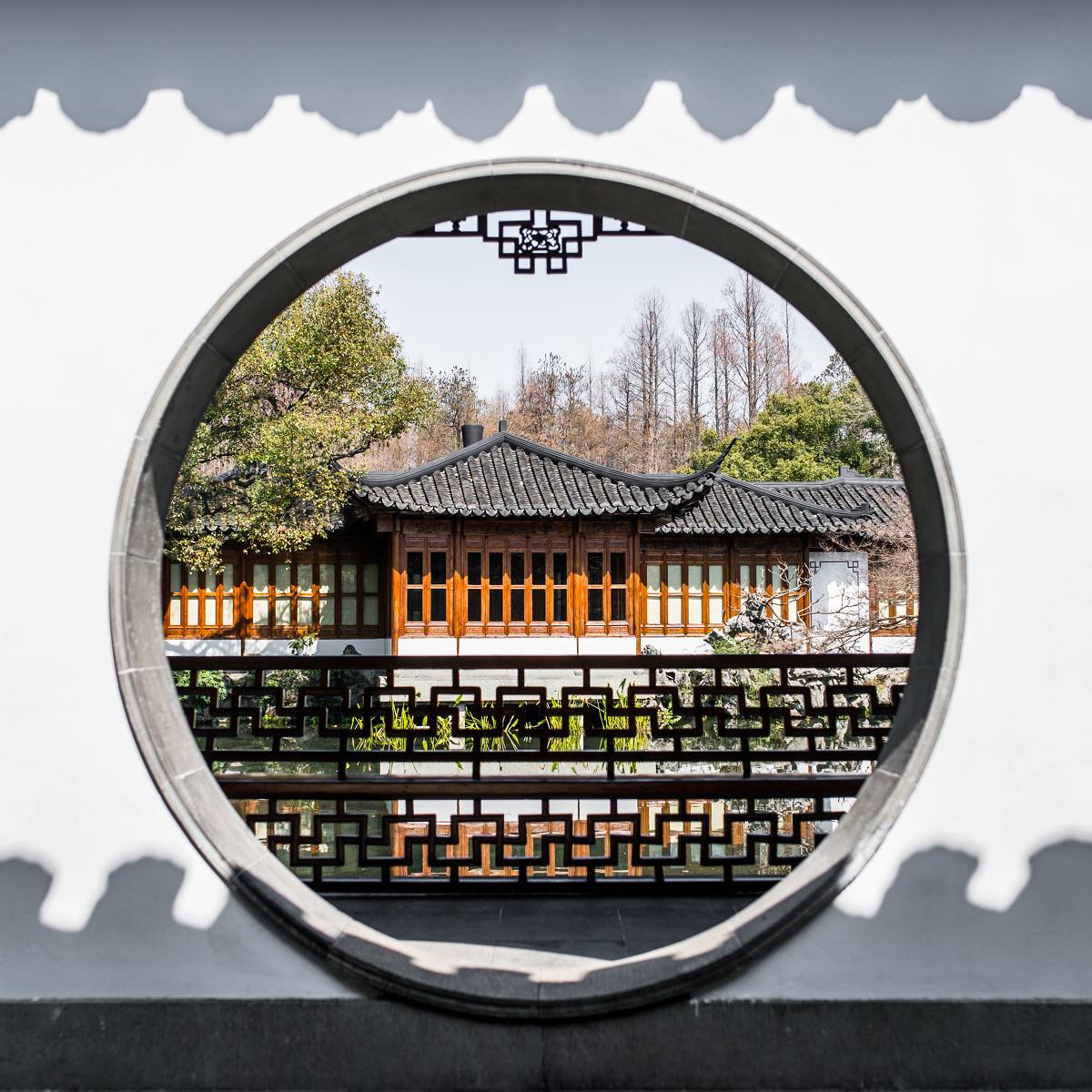 Then, head to the Leifeng Pagoda. Leifeng Pagoda as an important cultural and historic attraction in the West Lake Scenic Area is quite familiar and well-known both in Chinese folk culture and Chinese literature history. Leifeng Pagoda is one of the ten sights of the West Lake because of the Legend of the White Snake.The legend was existed as oral traditions long before any written compilation.It has since become a major subject of several Chinese opera, films and TV series. Standing on the top of the pagoda,you can appreciate the nearby Jingci Temple, enjoy the landscapes of West Lake, and even see the city of Hangzhou from a distance.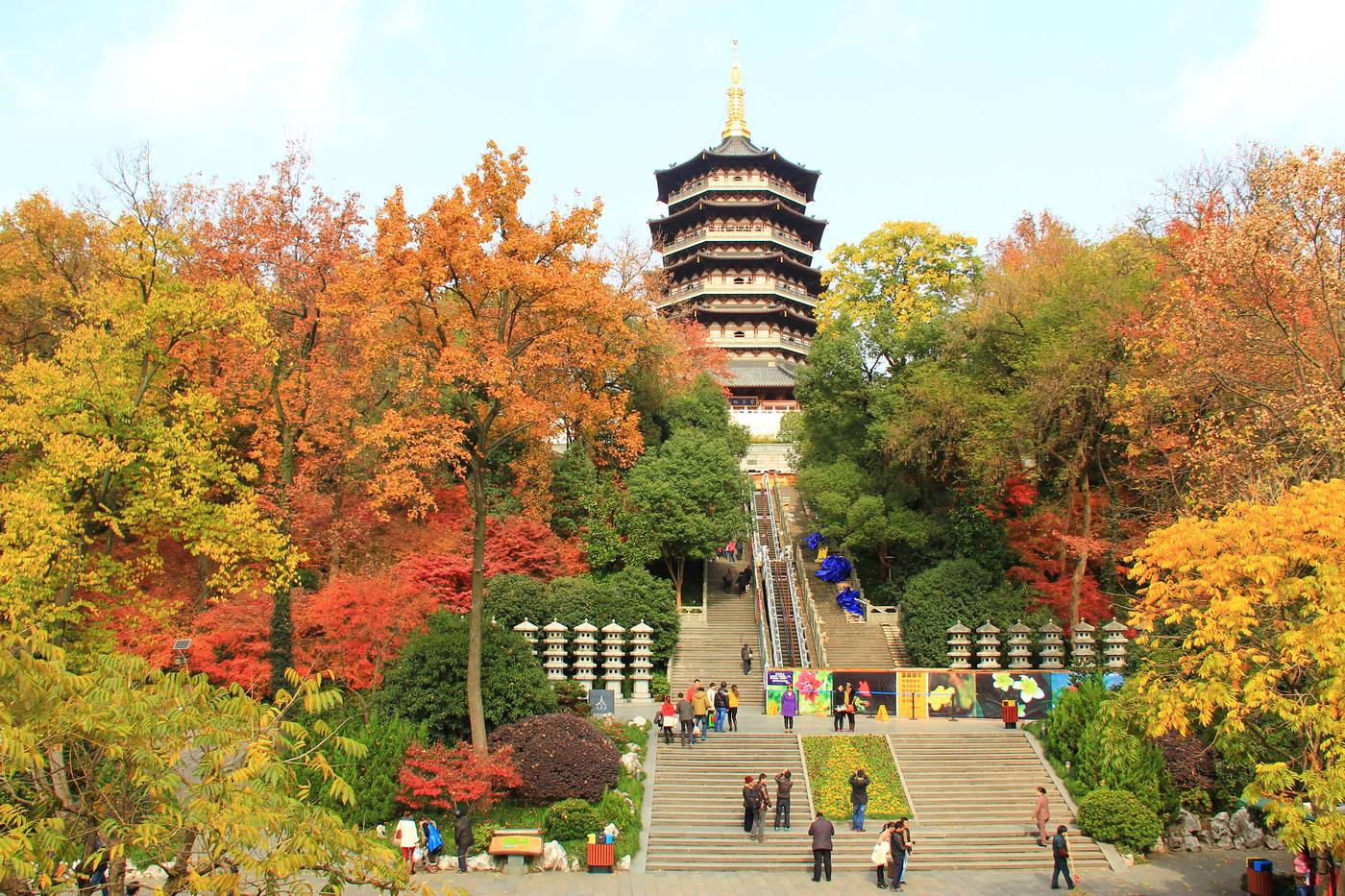 After lunch, drive to the Hanghou railway station and catch the train back to Shanghai. You will be taken to the Shanghai airport once you arrive. Our service ends.
Price Per Person in US Dollars