China Snow Town Travel Guide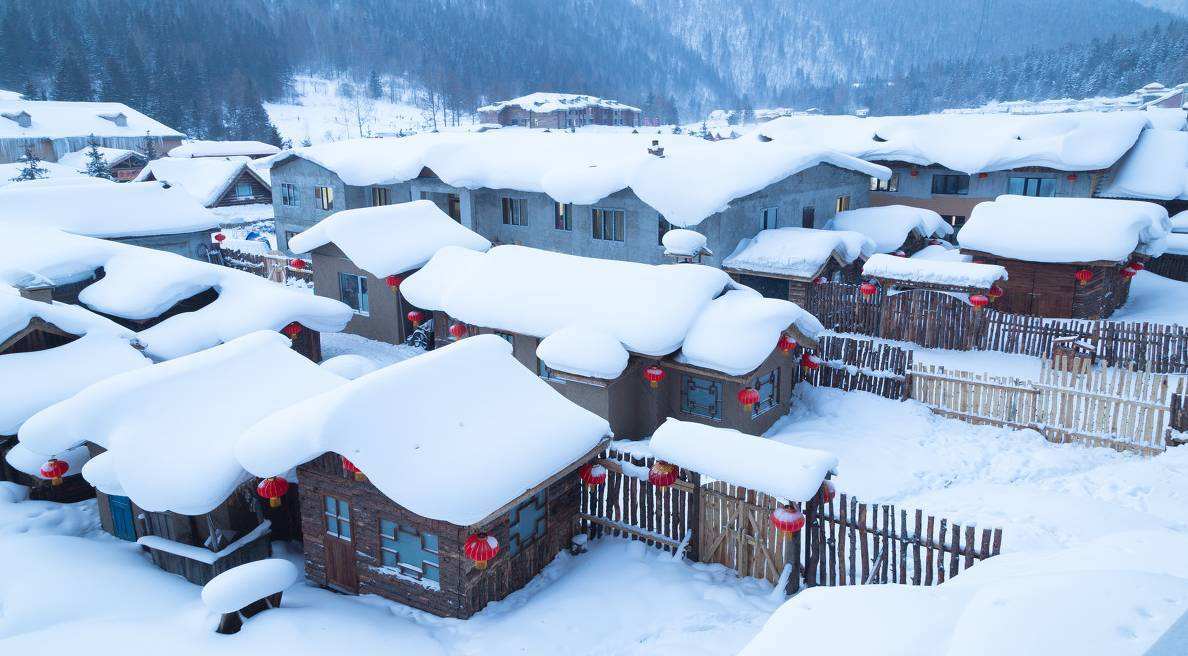 Overview
China Snow Town, also known as Snow Town National Forest Park,local people called it Zhongguo Xuexiang in Chinese (????). Located in Dahai Forestry Bureau, Mudanjiang City, Heilongjiang Province. 280 kilometers away from Harbin. In order to develop the tourism industry, the planning and transformation was carried out in 2001, officially becoming a famous snow town in China. Before that, it was just an unknown dream snow areas.
Its special geographical location provides an important basis for the development of tourism in snow town. There is a snowfall period of 7 months every year, from October to April. It has the most obvious characteristics of heavy snow and sticky snow, with an average snowfall of 2.6 meters and a maximum of nearly 4 meters. In addition, there are abundant animal and plant resources here. Under the nourishment of Mudanjiang, it has also become a paradise for animals.
Now the Snow Town is like a fairy tale world, in winter, houses there are covered under the thick snow, looking like clouds, rabbits and mushrooms. Here you can enjoy the charm of snow town. Some famous photographers taked the picture from here and won the international awards. In addition to the beautiful scenery, you can also find delicious food with local characteristics. There are abundant tourism resources, ski resorts and various tourism projects in Xuexiang. You can't find another snow town to match it
Climate
Xuexiang National Forest Park belongs to the temperate continental monsoon climate. Due to the dual impact from the mainland and the ocean, the winter in this area is long and summer is short, with an average of 104 days of rainfall and 68 days of snowfall per year.
What you can see/do in China Snow Town
Yangcao Mountain
Yangcao mountain is located in the northwest of Snow Town, with an altitude of 1350 meters. The trees on the mountain are rare, but there are luxuriant camphor grass (a kind of grass that sheep like to eat very much), so it is named.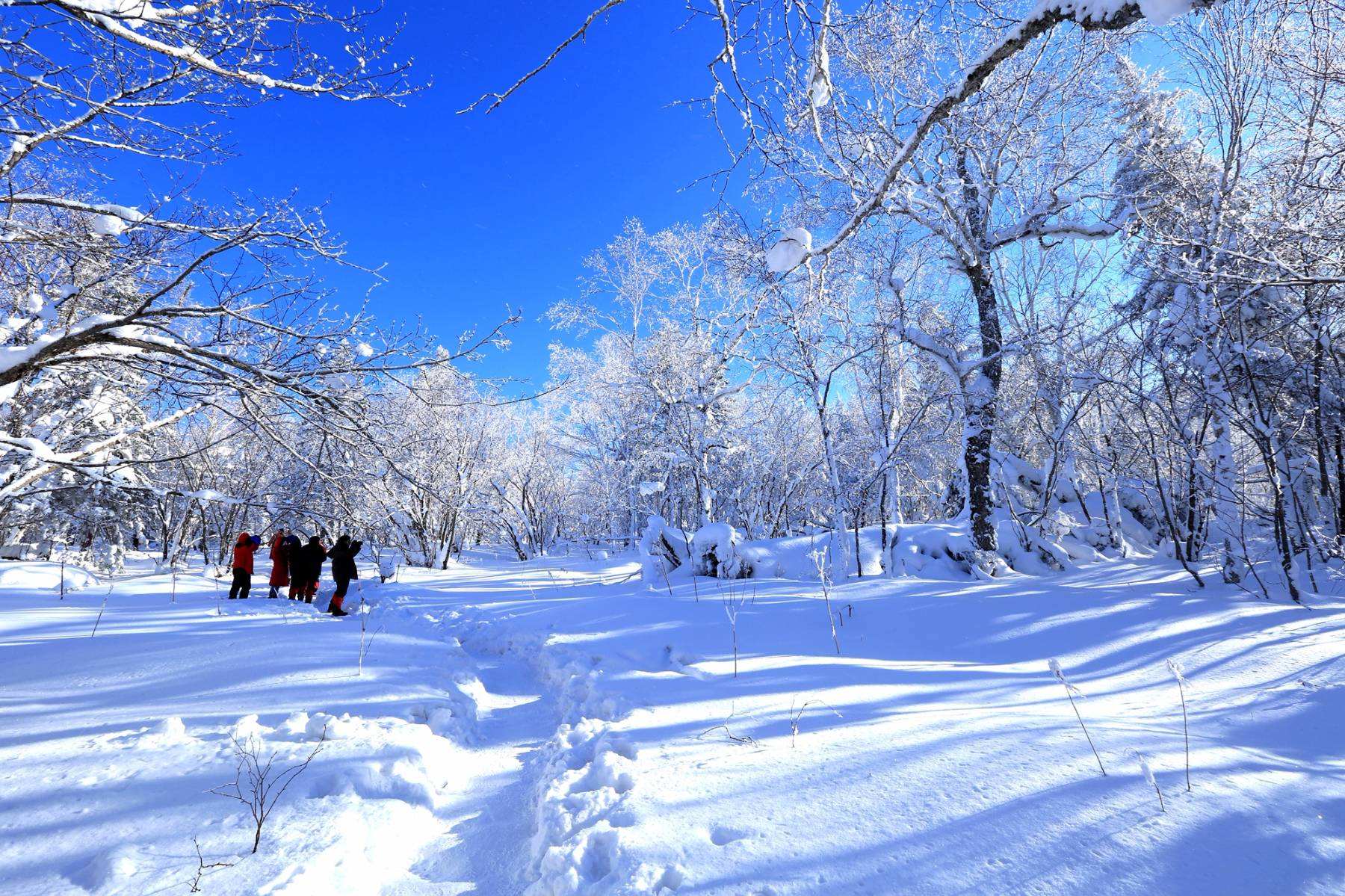 Ski Resort
Since it's snow town, there must be a ski resort. The ski resort mainly provides skiing, horse drawn sledge, dog drawn sledge, snow circle and other snow recreation projects. The ski resort is equipped with professional skiing facilities such as 850m alpine snow track, magic carpet, hanging chair, towing and so on, and provides coach guidance.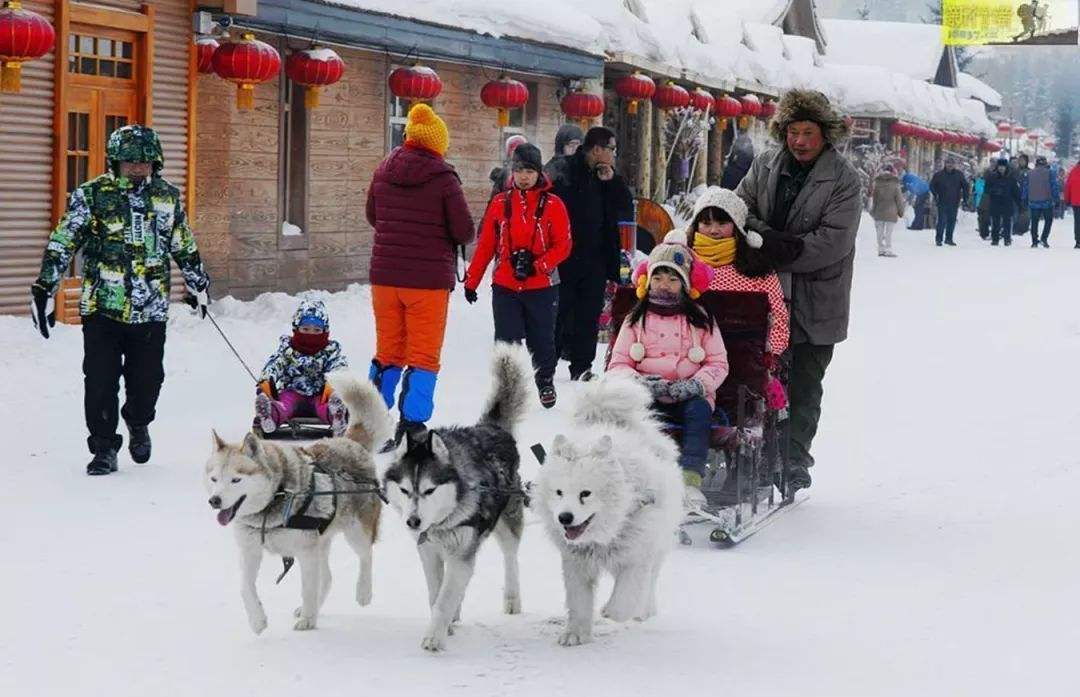 Dream Home
The Dream Home is located at the foot of Bangchui mountain in snow town, covering an area of 7000 square meters. Dream hone is the inn of Guandong style. It is the house left by the film and television group when they filmed the film or TV series. The outside remains the original appearance.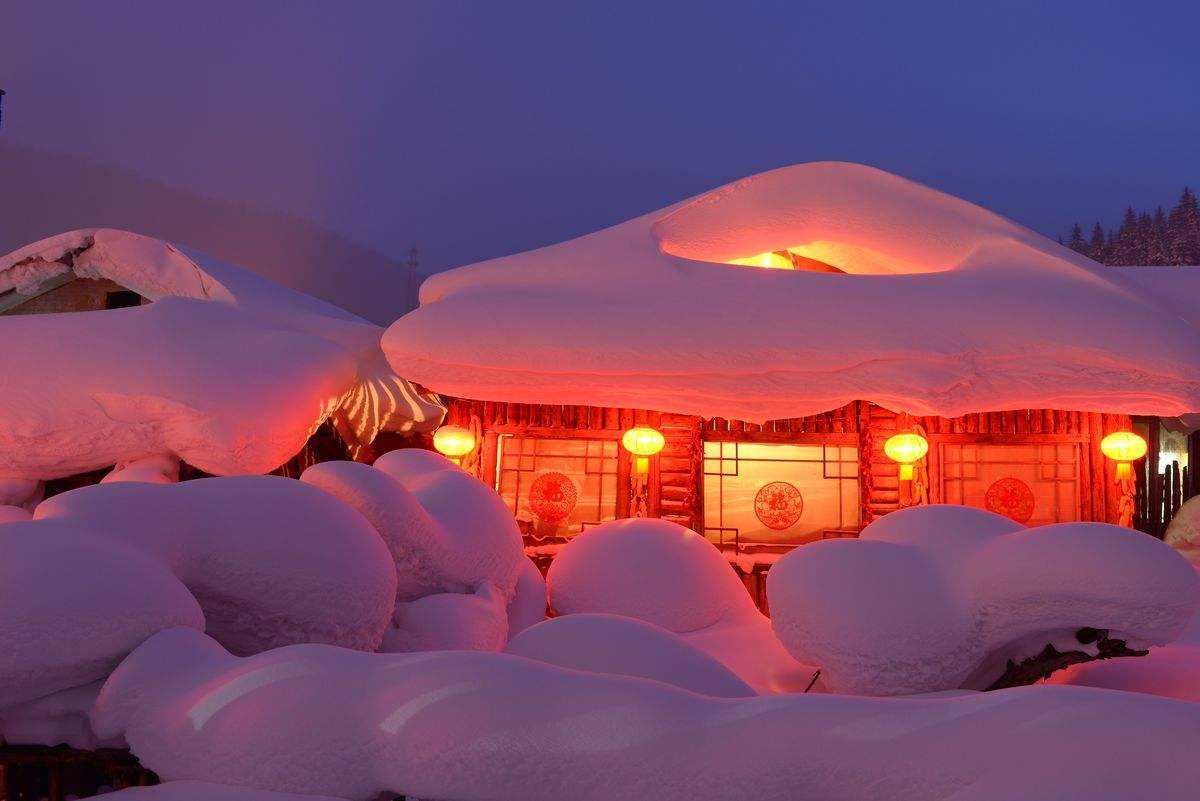 Film and Television Base
Film and Television Base is located in the southwest of snow town, founded in 1999. It used to be the site of the logging site of NO.158. Over the past ten years, it has received more than 10 film and television production teams.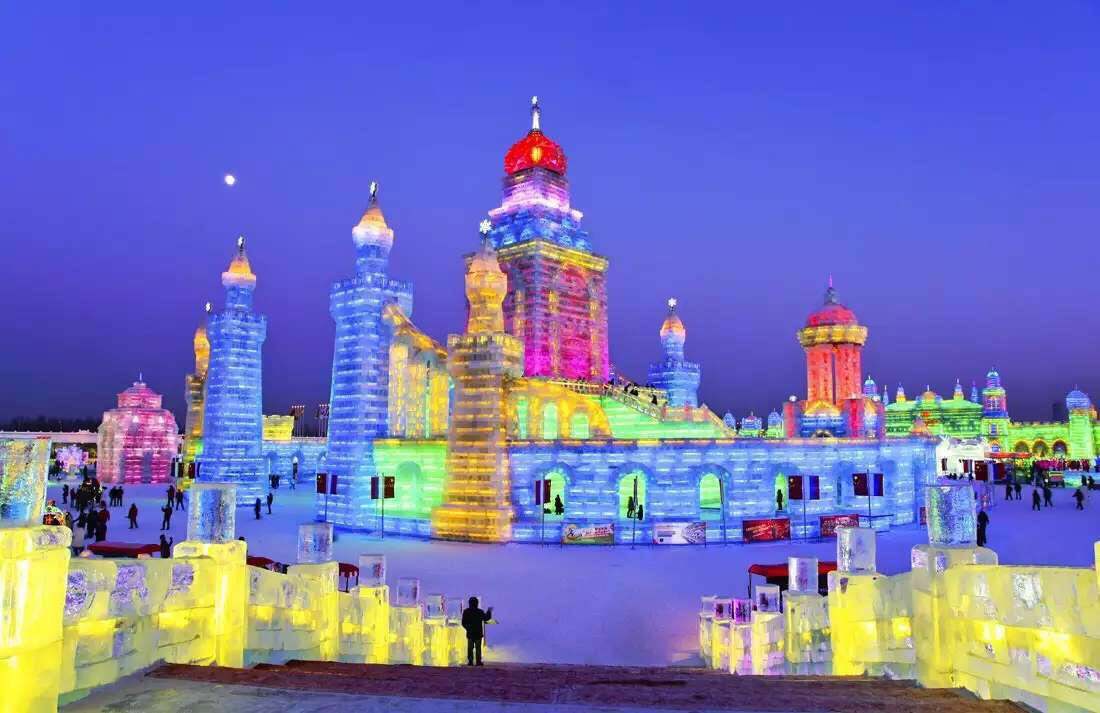 Events & Festivals
China Snow Town Tourism Festival
The Tourism Festival is held by the government. The organizer will invite famous artists to come to Snow Town to perform wonderful programs. There will be a large bonfire party after the performance. In addition to the dream of snow scene, there are a variety of ornamental ice sculptures.
Chinese New Year in Snow Town
Although Chinese Spring Festival is an importation festival for family reunion, there is also an unforgettable festival atmosphere in snow town. In the dream home, visitors can experience Chinese traditional culture, such as Paper cutting, Window decoration and couplets, it attracts a lot of tourists every year. The delicious food in snow town is also indispensable.
Travel Tips:
1) The average temperature in January and February in Snow Town is - 18.3 ? and - 10.4 ?, respectively. Enough clothing and sockets to keep yourself from freezing.
2) During outdoor activities, you'd better wear polyester underwear, conducive to sweat. Do not wear pure cotton underwear. It is hard to dry when it is wet. It will become ice armor. Dressing follows the multi-layer principle of outdoor sports, because it is hot and convenient to take off.
3) Don't touch metal objects with your hands directly outside.May hurt your skin.
4) To prevent sunburn, frostbite, being snowed, wear sunscreen, frostbite cream and sunglasses.
5) The mountain area comes early at night. Remember to bring a small flashlight and prepare more batteries. Pay attention to the cold protection of mobile phones and cameras.
Information
Admission Fee: CNY 75/p.p (Nov-Apr)
Address: 217 miles (350 kilometers) east of Harbin City, in the northeast of China
Opening Hours: November 16 to March 31 Next Year: 07:00-18:00; April 1 to November 15: 08:30-17:00
Best time to visit: Nov-April,you can enjoy the large-scale snowscape and play snow sports like skiing, sledding, and snowboarding.
How to get there
By Bus: Take Bus from Nangang Passenger Station in Harbin, then hire a taxi to the snow town
By Train: Take a train from Harbin train station to Mudanjiang and then hire a taxi or take local bus to the snow town.